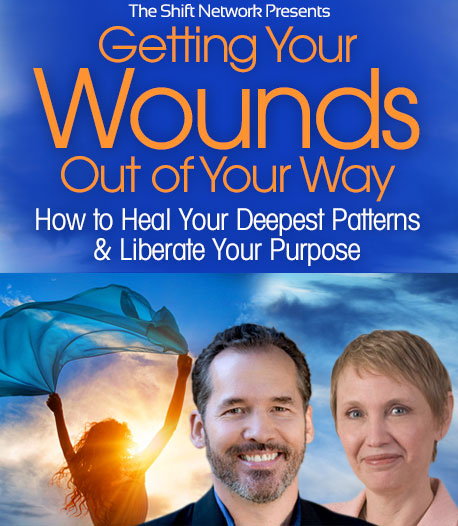 The Virtual Event is Now Complete
A Free Video Event
With Respected Change Agents
Tim Kelley & Beth Scanzani
Discover the keys for transforming your wound-based patterns and beliefs.
Reclaim the gifts that were perfectly designed for you to step into your higher purpose, genuine self-expression, and greatest joy.
Break free of the mental and emotional paradigms that hold you back, without spending years (and thousands of dollars) on therapy.
As someone who has done a lot of work on yourself, you are well aware that difficult life experiences can cause deep wounds to your psyche that can be hard to release.
Whether these came from significant childhood traumas like verbal or mental abuse, or from less extreme experiences like a fear of abandonment or shame or a sense that you don't matter or don't belong, the impact of these wounds continues to shape your experience of yourself, others, and the world.
Most of us, when wounded, make significant unconscious commitments that determine how we will navigate life to avoid a similar feeling or experience. Such choices — for example, about what you need to do (or not do) to receive love, how you interact with others, and the measures you take to assure your safety — create deep mental and emotional patterns that drive your thoughts, feelings, and actions to this day.
These patterns can have many negative consequences for your life, such as inhibiting your self-expression and freedom, damaging your ability to enjoy healthy and loving relationships, or blocking your ability to move forward on exciting and purposeful opportunities.
If you're like most of us, you're aware of at least some of your wounds, their resulting patterns, and the negative impacts they've had and continue to have on your life — and you've been consciously working to move beyond them. But...
You may not be seeing much change — and over time, your confidence may be diminishing that you can ever actually transform your patterns and experience the life you yearn for.
Perhaps you've tried therapy and other methods to help bring awareness to your wounds and initiate some catharsis around them, but these techniques haven't fundamentally transformed your experience of the wound or its impact on you and others.
Yet, when all's said and done, your wounds are still driving your bus (and they don't always drive very well or take you where you want to go, do they?).
Ask yourself: Do you still fall into the same painful or damaging behavior patterns when you're stressed or overwhelmed? Do you get hijacked by fears and feelings that feel totally out of proportion for what's happening in the moment? Do you find yourself unable to pursue your highest goals because of resistance and fears?
These are signs that your wounds are being triggered and are still running the show.
Until you are able to transform your relationship with your wounds, you are destined to live at the mercy of these limiting patterns.
Tim Kelley and Beth Scanzani have helped thousands of people evolve beyond this substandard way of living and substantially increase their experience of freedom, purpose, and true joy in their lives and livelihood.
In this free, transformative event, master teachers Tim and Beth will show you how you can completely transform your relationship with your wounds and shift from wound-driven patterns to purpose-driven motivation. From this place, your ability to express yourself with ease and joy — and take purposeful action in alignment with the deeper callings of your heart and soul — is measurably amplified.
In this powerful event, Beth and Tim will help you:
Understand how your childhood wounds affect and compromise your day-to-day decision-making
See how emotional reactions seeded in your childhood continue to block your ability to succeed in your relationships, goals, and purpose
Discover how to free yourself from the core wound-driven patterns that hold you back, especially when what you desire is really important to you
Understand the relationship between your wounds and your purpose
Decode the gifts of your wounds — and recognize how they have prepared you for your mission and purpose, and have actually helped you succeed in life
Know how to tell when a wound has "expired" and is ready to be transformed, and how to identify the most efficient healing path forward for you
And much more!
Imagine how fulfilling your life can be when, instead of painful patterns dictating your life and livelihood, your soul is set free to guide and support you in living your most purposeful life.
You CAN move beyond your wounds and limiting patterns, finally step into your true purpose, and experience much more love and freedom.
Join us for this illuminating free virtual workshop, in which Tim Kelley and Beth Scanzani will introduce you to the transformative power of their proven methods.
You'll also hear about an exciting upcoming training in which Tim, Beth, and guest teacher Jeffrey Van Dyk will go much deeper with the unique transformative process that Tim and Jeffrey developed.
What People Are Saying About Tim and Beth...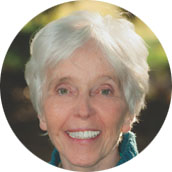 "I know of no better guide than Tim"
Tim Kelley's work is of the highest caliber. His insight, precision, and skill shine out from a field that is typically hazy. I know of no better guide than Tim.
— Helen Palmer, bestselling author of The Enneagram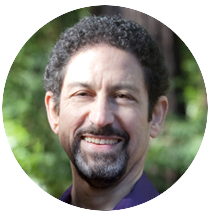 "She's completely trustworthy as a guide into the depths of the subconscious mind"
Beth is a consummate teacher and coach. She runs as deep as the ocean, and she's as warm-hearted as a summer day. She's completely trustworthy as a guide into the depths of the subconscious mind. She's a woman of love, wisdom, power, and integrity — which is my favorite combination.
— Lion Goodman, PCC, Creator of the Clear Beliefs Coach Training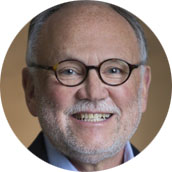 "A roadmap for the discovery of our true purpose in life"
Tim Kelley gives us all a roadmap for the discovery of our true purpose in life. If you want a life filled with meaning and purpose, let Tim be your guide. You won't be disappointed!
— Howard Behar , former president of Starbucks Coffee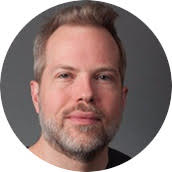 "Cut through the noise and get to the truth!"
Beth Scanzani's graceful presence belies the incredible depth of her knowledge and experience as a master coach. I find her teachings to be immediately applicable and accompanied by a depth of discovery that reveals new insights over time. Beth is a humble lifelong learner as well, which is clear when she incorporates new qualities each time we work together. I look forward to my next class with Beth and would recommend her to anyone looking to cut through the noise and get to the truth!
— Andy Swindler, Purpose and leadership coach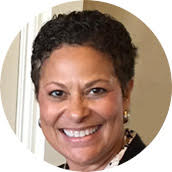 "Understand, integrate, and promote greater harmony among the voices within"
The course with Tim Kelly was worth every penny! It was of value to me professionally and personally. Tim guided us masterfully on a journey on how to understand, integrate, and promote greater harmony among the voices within. Thanks for an enlightening and rewarding experience!
— Anne Palmer, Bergen County, New Jersey
"Beth has the tools and the strongest ability to guide us..."
[Beth's] dexterity in moving through the veil between the conscious mind and our personal and collective unconscious is really fluid and masterful. Be it parts work, dreamwork, Voice Dialogue, or any other aspects of our shadow side, Beth has the tools and the strongest ability to guide us as students.
— Hank Childs, True Purpose ® Coach
About Tim Kelley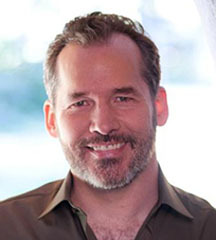 Tim Kelley is a global change agent and internationally-renowned expert on higher purpose. He works with top leaders in many fields and countries to transform human institutions and evolve society to its new form. Tim's methodology, True Purpose, has been featured internationally in magazines, newspapers, and on television. Tim has trained over 1,000 consultants, therapists, and coaches in his methods and taught Voice Dialogue on three continents.
He's worked with hundreds of CEOs, including top leaders and executive teams from such companies as Nabisco, ING, Oracle, Lexmark, and AOL. He formerly worked as a leader at Oracle, two levels below the CEO.
He's the author of True Purpose and the bestselling co-author of three other books. Tim has commanded military organizations, including an amphibious assault craft unit, and is a retired Naval Reserve officer. He holds a bachelor's degree in mathematics from MIT.
About Beth Scanzani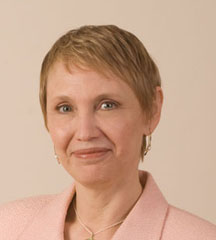 Beth Scanzani is a highly respected and multifaceted life coach and teacher. A lifelong student and curious soul, Beth agilely synthesizes a diverse range of knowledge, resources, and strategies to design programs and practices that create meaningful transformation.
Beth's studies encompass a purposeful blend of psychological, scientific, and spiritual perspectives. She's attained numerous coaching certifications including True Purpose® Coach, Belief Closet™ Practitioner, Master Career Coach, Dream Coach™, iPEC Empowerment Coach™, Energy Leadership Coach™, and Theoretical Foundations of Coaching with David Rock. In addition, she's a trained practitioner and teacher for Voice Dialogue™.
Beth has co-developed and/or co-taught many teleseminars for the True Purpose Institute™, The Shift Network, and others including Shadow Quest, Voice Dialogue Mastery, Inner Harmony/Practitioner Training, Purposeful Coach Training, Blessing Yourself, Divine Guidance on Purpose, Purposeful Marketing, Stories from the Night Shift and more.
Through her work as a teacher and coach, Beth demonstrates her dedication to providing transformative courses, workshops, and coaching in service to those who are ready to reclaim their inner wisdom, embrace their life purpose and true nature, and wholly offer their unique gifts to others... and to the world we all share.