A Free Online Event
Featuring Bestselling Author, Spiritual Teacher &
Founder of Agape International Spiritual Center
Michael Bernard Beckwith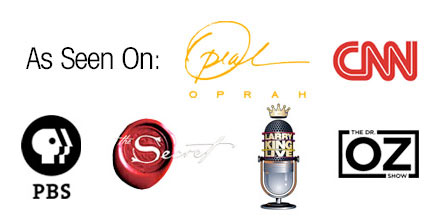 Experience a practice for moving beyond the limits of visualization — and begin living as your vision.
Discover the lessons, blessings, and gifts hidden in the 4 frequencies of your spiritual development.
Every season of your life blesses you with more lessons, more wisdom... and an abundance of gifts for you to bring forth...
You've studied spiritual teachings and have likely healed emotional patterns and belief systems that don't serve you, all while learning to "live life on life's terms."
Today, the foundation you've built can support you in realizing your full potential and playing an essential role in evolving consciousness.
So if there's a stirring in your heart, a fire in your belly, or a pervasive feeling of frustration (or even anger), you're right where you're supposed to be, according to Michael Bernard Beckwith.
That unexplored "something" that's trying to emerge through you is signalling that you're ready to move beyond visualization and into living in a visoning state.
In our 40s, 50s, and beyond, we are better prepared to express our highest purpose...
Michael, the creator or the Life Visioning Process and one of the most revered spiritual teachers of our time, teaches that the next level of visioning is about perceiving EVERYTHING, even the most painful challenges, as essential to your growth and awakening.
The Law of Attraction, affirmations, vision boards, and your go-to forms of prayer and meditation may no longer yield the "answers" you're seeking. These tools are likely ill-suited to your journey — and may lack the deeper spiritual context you're seeking.
In his own life, Michael has experienced the power of visioning in close alignment with Divine Mind, a field of infinite possibility, love, wisdom, and power.
In a visioning state, you no longer need to "mentalize" the outcome — instead, you radiate it because your consciousness is guiding you from the highest expression of yourself.
While there are times to visualize, there's something within you seeking to emerge that's outside of your present paradigm, beyond your imagination.
That said, the visioning state isn't all light and love... there are many shadow still to face. For many of us, shame or blame can hold us (and others) hostage in some areas of our lives, or we may unconsciously play the part of the victim — through our thoughts as much as our choices.
And yet, as Michael often says, "pain pushes until vision pulls."
Victimhood, along with Manifester, Channel, and Being are the "four frequencies" which take you beyond visualization... and into a visioning state.
These frequencies are likely operating in your life in very specific ways...
You might feel like a victim to your circumstances at work, or blame yourself for not "acting on your vision." In your relationships, however, you may already be a beautiful channel for Divine love and wisdom. Or, you may have a strong ability to create financial abundance through your spiritual connection.
And you've likely experienced moments of grace and sheer beingness, when fear and separation dissolve. In the Being frequency, love, harmony, and beauty are infinite. You come home to the most natural, exuberant truth of who you are, which is the ultimate principle of attraction!
No one frequency is more valuable than another, Michael teaches. As an infinite being and soul in a physical body, you move in and out of all four of them — learning the lessons and receiving the blessings that each frequency offers...
Such is the beauty offered by this soul-satisfying stage of life — never "arriving," yet continuing to deepen your understanding, your compassion, and your gifts.
One of Michael's gifts is helping us remember that we're each a unique expression of infinite potential, so do join us for this inspiring FREE event in which he'll share some of his latest teachings on moving beyond visualization into living in a visioning state.
In this uplifting online event with Michael Bernard Beckwith, you'll discover:
How to move from the limitations of visualization and the Law of Attraction to live in a visioning state — connected with your soul and attuned to the Divine
The 4 stages of spiritual growth, development, and unfoldment — Victim, Manifester, Channel, and Being — the characteristics of each stage, and how we move through them
Why you may be ideally positioned at this stage to experience your life as a visionary
Why visualization may not work for you — and how to live in a visioning state
How to integrate ALL that is, as it is (without shame or blame), in moving toward your vision to truly live in a visioning state
A powerful practice in which Michael will guide you to begin connecting with the visioning state and the gifts that are destined to emerge through you
Sign Up Now

to Move Beyond the Limits of Visualization —
and Begin Living as Your Vision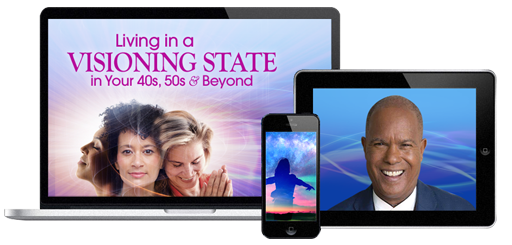 Discover the 4 Frequencies of Consciousness to Radiate Your Soul's Calling is a free online event now playing through The Shift Network. Choose your preferred date and time to access this online event with Michael Beckwith.
Your information is safe with us! We'll never share or sell it, and will use it to send you notifications about this program and other related information from The Shift Network. Each email we send contains an unsubscribe link for your convenience.
What People Are Saying About Michael Bernard Beckwith...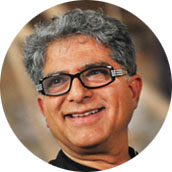 "... leads to infinite possibilities..."
Michael Beckwith eloquently unfolds the secrets of deep inquiry for spiritual development, which leads to infinite possibilities in our lives.
— Deepak Chopra, MD, Author of Super Genes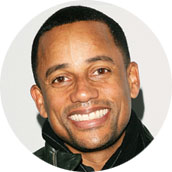 "The teachings... and wisdom he imparts are for everyone..."
The teachings espoused by Michael Bernard Beckwith and the wisdom he imparts are for everyone, no matter what their circumstances. He welcomes us all into loving ourselves and loving one another. He has inspired me to do so many things.
— Hill Harper, Actor (CSI:NY) and author of Letters to a Young Brother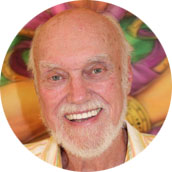 "... how we can meld into a Beloved Community..."
Activism and mysticism are called upon in Michael's writings to show us how we can meld into a Beloved Community and therefore become one.
— Ram Dass, Author of Be Here Now
"His writing and teaching touch a place in the soul that calls forth divinity, nobility, and joy."
With an unparalleled depth of insight and clarity of voice, Michael Bernard Beckwith is truly a gift to the world. His writing and teaching touch a place in the soul that calls forth divinity, nobility, and joy. I, for one, am grateful to be a recipient of his generosity of spirit and love.
— Iyanla Vanzant, spiritual life coach, author of Tapping the Power Within
About Michael Bernard Beckwith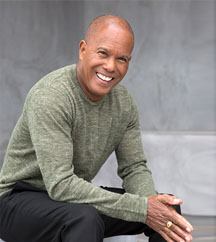 Dr. Michael Bernard Beckwith is the founder of the Agape International Spiritual Center, a trans-denominational spiritual community with a congregation of over 9,000 members. He has appeared on Dr. Oz, The Oprah Show, Larry King Live, and in his own PBS Special, The Answer Is You, spreading his message to millions of people. He also participated alongside the Dalai Lama and other New Thought ministers in the Synthesis Dialogues.
Dr. Beckwith is the creator of the Life Visioning Process, which he teaches all over the globe through his books and seminars. At its core, the process is a way to fully embrace your connection to the Divine and let the universe serve the world through you.