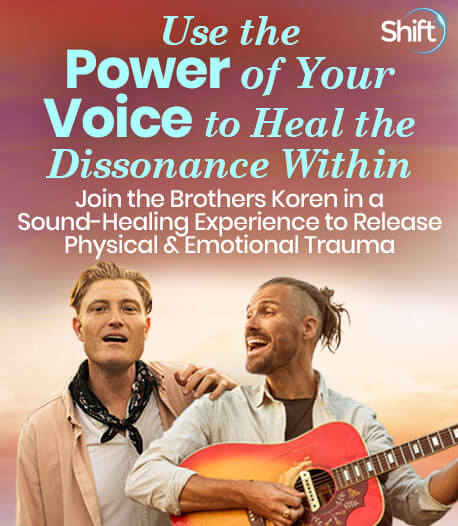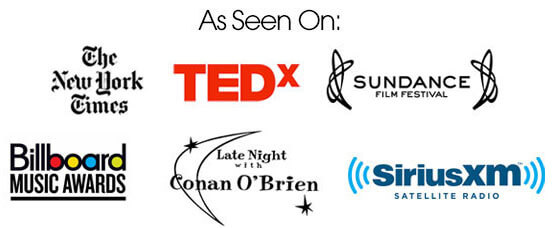 Get in tune with the healing power of your voice as you're guided to sing out with your whole-body instrument — the harmony and dissonance — to calm your nervous system, express hidden emotions... and experience a greater sense of ease, vitality, and joy.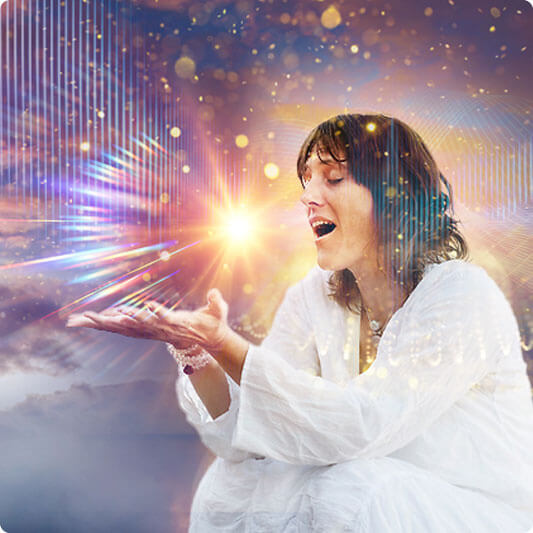 We all want to live in harmony…

Harmony has multiple levels of meaning, ranging from feeling deeply peaceful to describing the beautiful blend of qualities we witness in potent music.
We want our whole being — physical, mental, emotional, and spiritual — to operate in a harmonious way, with all parts of ourselves smoothly and healthily flowing together.
Our lives — both internally and externally — however, get thrown out of whack from time to time, and our bodies, hearts, minds, and circumstances fall out of sync...
... creating a degree of tension between where we are and where we want to be.
This tension, or dissonance, occurs in our bodies and minds — and you can learn how to work with it by expressing it musically through your voice.
In musical terms, dissonance is a combination of sounds or musical notes that people might experience as unpleasant when heard together — yet it can also represent quite a beautiful moment of suspension right before harmony returns.
But how does it show up in the body?
According to the much-loved transformational voice leaders and co-creators of Your Big Voice, Isaac and Thorald Koren (the Brothers Koren), dissonance often manifests as physical tenseness, a sense of stuckness, or energetic, mental, emotional, or metaphysical dis-ease.
Dissonance happens when we're unwilling to feel or express unresolved trauma and emotions... when we've left important things unsaid... or when energetic disturbances in our field or physical body cause tightness, dullness, and lethargy.
The Brothers believe that your voice is your greatest instrument for healing both the root cause and the symptoms of these imbalances in your system.
So, what if you could access and offer yourself the freedom to voice ALL of it — from the harmony to the challenges?
What if giving yourself the permission to sound out and sing all of what's happening inside you could elevate your health, make your vitality rise to the surface in your everyday life, and release your luminosity into the world?
With over 20 years of experience performing, recording, teaching, and empowering others, Isaac and Thorald have cultivated a new, loving, radically inclusive, and embodied approach to helping people from all walks of life awaken to the healing power of their own voices...
... as they experience a safe space to feel the unfeelable and raise their vibration and vibrancy using sound.
During this exciting free online event, they'll guide you to work with tension — or dissonance — in your body as a point of transformation using vocal toning.
They'll illustrate how focused attention and the harmonics of your voice can create the positive conditions you need for healing to take place on all levels.
You'll explore harmonic vowel sounds, low and high pitch, vibrant rhythm, and your unique voice timbre to arrive at your "resonant equilibrium."
In this highly experiential workshop, you'll:
Be guided through a deeply moving practice to identify and release physical, mental, and emotional tension through the potent medicine of vocal toning
Learn how to use your voice as a whole-body instrument to integrate, metabolize, digest, and heal trauma and unexpressed feelings
Access and experience your voice in a whole new way — using intention, attention, harmony, and melody to deepen your expression and awaken your vitality and aliveness
Discover the benefits of vocal toning through any dissonance or discomfort in your body, mind, and soul
Begin to reclaim your joy for sounding and singing out what it feels like to be you and alive, as you start to form a rich and satisfying new relationship to your voice

The Brothers Koren will guide you in a sacred voice practice, in which, through your attention and vocal toning, you'll scan your body for areas of tension — physical, emotional, mental, or spiritual...
... and alchemize whatever dissonance you find into deep relaxation, heightened vitality, and enhanced overall wellbeing.
When you join Isaac and Thorald, you'll also be among the first to hear about their new 7-week course, in which they'll take you on a deeper journey to awaken your healing voice through song.
You'll use your voice to honor and digest your emotions, allowing yourself to reawaken your resonant health and wellbeing — and ultimately experience the benefit of collaboration and communion, through the voice, in a collective songwriting experience.
Sign Up Now
Join this FREE video event with Isaac and Thorald Koren and access the healing power of your voice — the harmony and dissonance — to experience a greater sense of ease, vitality, and joy.
Free Video Event
Your information is safe with us! We'll never share or sell it, and will use it only to send you notifications about this program and other related information from The Shift Network. Each email we send contains an unsubscribe link for your convenience.
What People Are Saying About Isaac and Thorald Koren...
— Katherine Woodward Thomas, New York Times Bestselling Author: "I Didn't Know How to Access That Part of Myself Until I Met These Two Gorgeous Angel Men"
— Justin Michael Williams, Author, Speaker & Top 20 Recording Artist: "Working With the Brothers Completely Opened Me Up in a Way That I Never Even Thought Was Possible"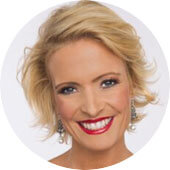 "Isaac and Thorald were genius at helping me open up and fully express myself."
I have always wanted to be a singer, and I had lost my ability to sing with all my heart. Isaac and Thorald were genius at helping me open up and fully express myself.
— Rikka Zimmerman, global consciousness leader, speaker, and coach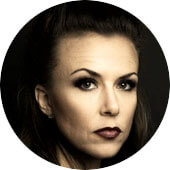 "I'm now attuned to courage, artistry, self-love, and self-expression in an exponential way."
My journey with the Brothers Koren recalibrated the frequency of my being. I'm now attuned to courage, artistry, self-love, and self-expression in an exponential way. I am forever transformed. This caterpillar is now a butterfly.
— Emily Leeb, certified transformational life and leadership coach, and singer/songwriter
"They make a phenomenal team; they complement each other gracefully and, as a result, make magic every time..."
Finding the right producing partners was a dream I held for many years. I'd made amazing projects in the past, but as the next project was emerging, I knew working with smart, intuitive, compassionate, and crazy-talented people was key. Isaac and Thorald were able to guide me to my music that was ready to be heard. They make a phenomenal team; they complement each other gracefully and, as a result, make magic every time they work with an artist. I am blessed to call them my brothers.
— Monique DeBose, singer
About Isaac and Thorald Koren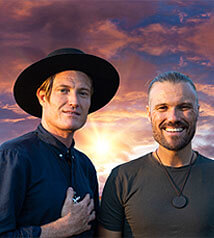 Isaac and Thorald Koren (the Brothers Koren) are transformational voice leaders, music mentors, and artists who are passionate about hearing "the world's song, one voice at a time." They're committed to bringing the healing power of music to voices from all walks of life.
With over 20 years of experience recording, teaching, and empowering others while touring the world, their work continues to grow and expand the space for creative expression, leading people toward a more embodied life experience.
Over the course of their musical careers, as The Kin and the Brothers Koren, they have performed live on Conan, earned a gold record, and performed for over a million people while touring with Coldplay, Pink, Rod Stewart, and Bon Jovi. Today, their mission has shifted to one that seeks to include many voices, as they listen and study the transformative effect of voice and music on human wellbeing.
The brothers are journey-men and guides for those seeking deeper connection and healing through the profound medium of voice, music, and song. They live in service to a bold vision: "Our wish is for each and every person to be radically expressed; a world where all genders, races, ethnicities, and human lives are fully connected to their voices, their stories, and their authentic selves."
Through the development of The Songwriter's Journey and their Your Big Voice programs, the Brothers Koren are helping thousands reclaim their voices (especially those who thought they couldn't sing out) and the stories and songs that have lain dormant — unearthing a diversity of big voices from all around the world. The brothers have worked with Fortune 500 companies, presented at TEDx, are faculty at the Exponential Medicine conference, and are musical directors for the Association of Transformational Leaders™ SoCal.