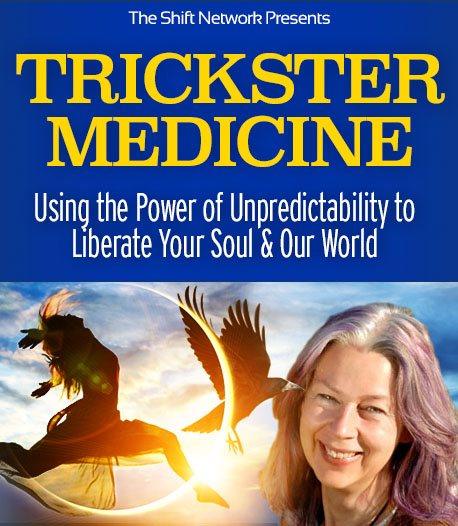 The Virtual Event is Now Complete
A Free Video Event
With Agent of Liberating Trickster
Renowned Visionary Activist Astrologer
Caroline Casey

Discover how your 'inner Trickster' can expand your vision of what's possible for your life and the planet.
Transform conflict and bring about social change — by opening to mythological mischief, unpredictable wisdom, and trustworthy intuition.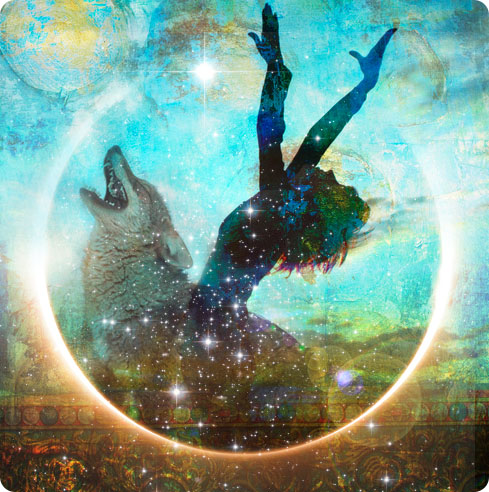 We all love freedom. To cultivate an ever-expanding repertoire of responses is to be allied with freedom and nature's "evolutionary ingenuity," which is another name for the Trickster — the characteristic that comes alive in difficult circumstances and that loves against all odds.
Your Trickster can help you shape-shift your reality, starting with cultivating your linguistic, metaphoric, and storytelling agility. When you change the metaphor, you change the story and literally change the world. How we tell our story — personal and collective — has everything to do with outcome.
Trickster Medicine is not the only medicine or practice, but it's the sine qua non, because it renders all the other practices more effective. Trickster is one of the greatest teachers of the spiritual path AND the path of social influence. With Trickster backing you up, you can defuse conflicts, levitate into laughter, and transform situations with verbal aikido.
So in the name of your freedom, we invite you to a truly unique online event with a wildly unpredictable agent of evolution: Caroline Casey, maestra of what she calls the "astro*mytho* guiding meta-narrative," who will take you into the heart of Trickster Medicine.
Caroline will invite you to compost self-sabotage into nutrients for your unpredictable and wildly creative life. She'll show you how to add spice and sizzle to all that has become routine and dare you to surprise yourself.
As you're liberated, you help liberate others. There is no prison for the unexpected!
If you want a far saner form of reverence to lead our society, then it's time for the Trickster to work magic in your life and turn you into the change agent you were meant to be. This event serves as the magical invitation for your eager genius to come alive!
Magic is simply a willingness to collaborate with everything; so we move our emotional default-setting of "status quo" to "Woof-Woof-Wanna-Play?!"
In this free mini-workshop, Caroline will show you how you can animate your Trickster skill set and fill your magic backpack with Reverent Unpredictability, which in language, metaphor, and action liberate everyone.
The truth is that both God and Goddess like to laugh and bless those who shake us out of self-inflicted, serious habits that are keeping us stuck.
When we ally with Trickster, we free up the evolutionary life force within us. We can dance through the dueling dualisms to find the coherent Whole at the heart of any moment.
In this frolicking, 60-minute virtual event with one of the world's great magic-makers, you'll dive into the power of Trickster energy and:
Understand why it is so key to your spiritual liberation and the liberation of our world, especially in times that are heavy and hard
Receive practices to expand the playfulness of your mind so your words dance off your tongue
See how to become a more effective changemaker in our world by metabolizing the poisons of life and the world with a light heart
Discern the difference between the Con Man and the Trickster (the latter liberates us from the former)
Find language that liberates your soul from old habits and opens you to a zestier experience of life
Whether you are a seeker on the spiritual path, a veteran activist or a curious evolutionary, you'll delight in the ways that Caroline illumines your path to your true Self and a more magical world.
She's been at the forefront of new-paradigm spirituality and in the trenches of Washington, DC politics since she was a wee little girl. She's informed by astrological wizardry and social change-savvy, as well as a good dose of myth.
Her mind weaves a remarkable number of threads per minute into a new tapestry of possibility, all helping you to find true freedom.
Register for this exhilarating hour when you'll also hear about an online journey she'll be teaching called Way of the Trickster, a dynamic path of Pragmatic Mysticism, Democratic Animism, and Applied Divination, for those averse to a middlin' way who crave teachings that are spicy and caffeinated.
What People Are Saying About Caroline Casey

"You are so cool."
— Marianne Williamson, spiritual teacher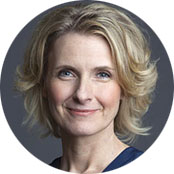 "I was writing down what SHE was saying..."
I recently did a radio interview on KPFA out of San Francisco with a woman named Caroline Casey which was pretty much the most fun interview I've ever done — a sort of astral-cosmic freewheeling romp through big ideas. It was definitely the only interview I've ever done where I was writing down what SHE was saying as we spoke.
— Elizabeth Gilbert, Author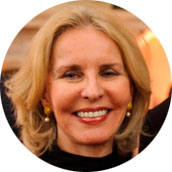 "I really hit the jackpot..."
When I started seeing Caroline Casey, I really hit the jackpot... Her readings are on a level beyond anything I have ever experienced. She mixes in philosophy, religion, history, literature, mythology, and symbolism, along with her specific interpretation of my chart in our sessions. Readings with her are riveting and fun as well as informative. She interprets meaningfully, given the position of the planets at the time and day.
— Sally Quinn, Author of the forthcoming book Finding Magic: A Spiritual Memoir

"A way to bring beauty and play to the table"
A new teacher for me, Caroline Casey gave me insights, and some tools to have a better approach and attitude towards the chaos and challenging times. Also a way to bring beauty and play to the table. A wise, wonderful teacher whose teachings and wordplay will not be forgotten easily.
— Nancy W., Toronto, Canada
"Her backpack of tools is wonderful..."
Caroline Casey is openhearted, witty, awake, and can see from many perspectives in a way that gives you new options interfacing with life. Her backpack of tools is wonderful and I will be using them with a smile on my face for a long time to come. I look forward to more classes with her. She's a beautiful, unique soul.
— Gaylyn Kaufman, Madison Heights, Michigan
About Caroline Casey
Caroline Casey is known for her unique art of astro* mythological* political* guiding* meta-storytelling — which is presented in myriad multimedia venues.
For more than 22 years, she has been the weaver of context for The Visionary Activist Show, (on KPFA and KPFK, Pacifica Network). Her show is dedicated to anything we need to know to have a democracy: Critique and Solution, using the astrological frame story that encourages us all to contribute to a Renaissance of reverent Ingenuity.
Caroline began studying astrology as a late teen. She was the kid who got to hang out at a salon presided over by Dr. Andrew Weil, comprised of way cool intellectual political mystics, reading anything the Whole Earth Catalogue recommended including Carl Jung and Joseph Campbell, with whom she studied Grail legend and Animal Myths in later years.
Caroline is dedicated to astrology as one of the great meta-languages of antiquity, uniting everything of consequence: personal and collective change, ritual magic, and esoteric philosophy. She studied at the Astrological Lodge on Baker Street in London, traveled through India, returned to Brown University. She's studied everything useful to astrology: the Grail legend, comparative religion, Sufism, Voudoun, Oriental Theatre, Middle Eastern Dance, film, writing — all contributing to a degree in semiotics, how creation is symbolic.
She's a rousing and frequent keynote speaker at political, environmental, spiritual, psychological, and astrological conferences, as well as an MC at global music and activism festivals — including MCing the spoken word stage at the Symbiosis Eclipse Festival in Oregon.
Caroline continues her studies of magic, mythology, literature, and social activism all over the world. You can learn more about her at CoyoteNetworkNews.com.