The Virtual Event is Now Complete
A Free Virtual Event
With Author and Spiritual Teacher
Andrew Holecek


Integrate your dreamtime and spiritual practice to heal your body, release limitations, and liberate your creativity.
Awaken your consciousness while you sleep... through advanced Tibetan practices of lucid dreaming.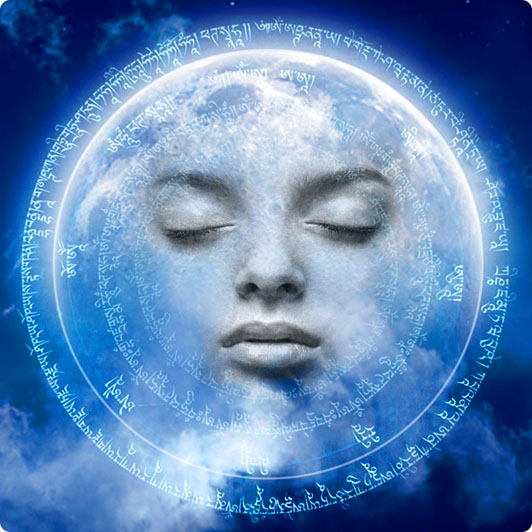 If you're like many people, your dreamtime is likely the MOST underutilized part of your day for actively cultivating your spiritual growth...
Most of us think we need to get that practice in during the day, squeezing it in between our other commitments.
Yet we have a full eight hours available — every night while we're asleep — to raise our consciousness, heal from our past, and even practice learning new skills through the powerful, ancient practice of Dream Yoga.
This centuries-old Tibetan Buddhism form of lucid dreaming — being "awake" and aware that you're dreaming when you're asleep — takes you beyond merely participating in your dreams in willful or wishful ways and into deeper states of enlightenment.
This next level of lucid dreaming, according to author, Dream Yoga expert, and spiritual teacher Andrew Holecek, turns your nighttime into a time for your most dedicated spiritual practice.
Dream Yoga heightens your awareness in the daytime, liberating your creativity and consciousness...
As you learn how to build a foundation of nocturnal spiritual practice, you begin to experience yourself as a more vast, multidimensional being AND open to the possibility of more clarity, joy, and wisdom emerging during your day.
Practicing Dream Yoga can open the door to accelerated transformation, deep healing, and the "education of the future," in which we can work more directly with our soul Self to receive exactly the knowledge we need most.
Dream Yoga is a powerful practice for uncovering and releasing childhood wounds, overcoming fears (including a fear of death) and transforming your waking life.
Andrew is one of the most seasoned Western teachers of Dream Yoga. He's a long-time practitioner of Buddhism and has explored the further reaches of spiritual practices for many years. He's helped thousands discover the opportunities that exist in obstacles, including hardship and pain, death and dying, and problems in meditation.
In Discovering Dream Yoga, you'll get a glimpse into the more advanced stages of lucid dreaming and receive practical advice for navigating where you are — even if you have yet to have a lucid dream.
During this fascinating hour, you'll discover:
The foundations for practicing Tibetan Dream Yoga, which inspire self-transcendence rather than wish fulfillment — and can have dramatic effects on your daily life
4 primary nocturnal practices of Tibet (including lucid dreaming)
How to turn your sleep time into a "night school," where you can explore your higher Self, the nature of reality, and cultivate awakened consciousness — faster than in waking life
Fascinating insights into the science behind lucid dreaming and its ability to help you quickly and easily release limitations from the past and open to new skills
A method for supercharging your visualization and manifestation powers in the dream state to cultivate healing and what you want in your life
Tools to navigate nightmares and more...
By shifting how you relate to your nocturnal dream states, you'll discover how to relate more compassionately and wisely to your daytime experiences, helping you to be less reactive and more aware.
Andrew Holecek is a brilliant spiritual teacher who makes esoteric lineages accessible and practical for the modern seeker. You'll enjoy his teachings and also be one of the first to hear about his upcoming online program on Tibetan Dream Yoga.
What People Are Saying About Andrew Holecek...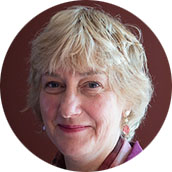 "A masterful grasp of the vast dharma..."
From Andrew Holecek's first words, you know you can trust him. He writes from deeply felt experience as well as a masterful grasp of the vast dharma.
— Irini Rockwell, Author of The Five Wisdom Energies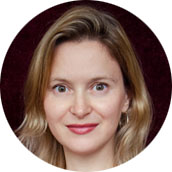 "New ways of coping with challenge"
Andrew Holecek helps us to accept the inevitability of difficulty and find new ways of coping with challenge.
— Andrea Miller, Editor at Lion's Roar magazine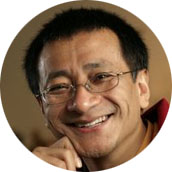 "A significant contribution..."
Andrew offers a significant contribution to the continued transplantation of the Buddha's wisdom in Western culture.
— Dzogchen Ponlop Rinpoche, Author of Mind Beyond Death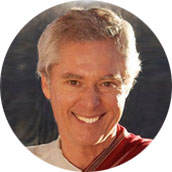 "Profound and pragmatic..."
Andrew Holecek has skillfully integrated the deeply philosophical and spiritual tradition of Tibetan dream yoga with the psychological methods and insights of the modern discipline of lucid dreaming. At once profound and pragmatic, traditional and contemporary, this is a fine contribution to the growing literature on ways of exploring the nature of the mind, and its role in nature by way of awakening to our dreams.
— B. Alan Wallace, Author of Dreaming Yourself Awake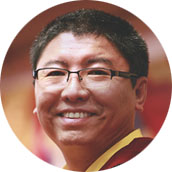 "Will introduce many to the wonders of our nocturnal meditations"
Andrew Holecek has written a very comprehensive and much needed book on the interface between lucid dreaming and dream yoga. His own long-term dharma practice and rigorous training in the western scientific tradition helps us to clearly understand the remarkable opportunities that await us each night. Dream yoga practices have been used for centuries in Tibet, leading many beings to awakening. This book will help secure this important practice in the West and will introduce many to the wonders of our nocturnal meditations.
— Tsoknyi Rinpoche, Author of Open Heart, Open Mind
About Andrew Holecek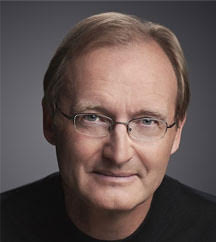 Andrew Holecek is an author and spiritual teacher who offers talks, online courses, and workshops in the U.S. and abroad. As a long-time student of Buddhism, he frequently presents this tradition from a contemporary perspective — blending the ancient wisdom of the East with modern knowledge from the West. Drawing on years of intensive study and practice, he teaches on the opportunities that exist in obstacles, helping people with hardship and pain, death and dying, and problems in meditation. Known as an expert on lucid dreaming and the Tibetan yogas of sleep and dream, he is an experienced guide for students drawn to these powerful nocturnal practices.
He is the author of several books, including The Power and the Pain: Transforming Spiritual Hardship into Joy, Preparing to Die: Practical Advice and Spiritual Wisdom from the Tibetan Buddhist Tradition, Dream Yoga: Illuminating Your Life Through Lucid Dreaming and the Tibetan Yogas of Sleep, Meditation in the iGeneration: How to Meditate in a World of Speed and Stress, and the audio program Dream Yoga: The Tibetan Path of Awakening Through Lucid Dreaming.