The Virtual Event is Now Complete
A Free Virtual Event
With the Author of The Genie in Your Genes
Dawson Church, PhD

Discover the power of science-based EFT to eliminate anxiety, alleviate physical pain, and activate healing at a cellular level.
Access advanced techniques to "turn on" the positive potential of your genes to melt away stress, strengthen your immune system, and increase your overall health.
Under the guidance of health researcher Dawson Church, PhD, thousands of people have avoided expensive medical treatments by mastering easy-to-apply, science-based energy medicine practices — and you can too.
These methods can reduce stress, activate beneficial biochemical changes in your body, and — yes, this is scientifically supported — shift the regulations of up to 72 different genes!
New research in the emerging field of epigenetics — the study of biological mechanisms that will switch genes on and off — reveals that our genetic patterns are not permanently fixed at birth, but can actually change as we continue to evolve and grow.
In other words, you can consciously choose to alter cellular pathways to positively impact your happiness, health, and the way your body responds to disease.
While this science is still in its infancy, research has already demonstrated that a 1-hour Emotional Freedom Techniques (EFT) session can affect the expression of dozens of genes as well as key hormones like cortisol and DHEA.
Such studies offer remarkable and practical benefits to anyone committed to realizing their full potential and optimal health.
While you may already be aware of the practice of tapping — or have even experienced positive results yourself through regular practice — in this free event, Dawson will be presenting an in-depth, comprehensive approach that not only shows you how to diminish in-the-moment issues such as anxiety, worry and fear, but can actually help you alleviate trauma, decrease physical pain, aid in weight reduction, improve your relationships, and enhance your experience of daily life.
This advanced approach is called Clinical EFT because it's the exact approach that's been shown to be effective in more than 100 clinical trials.
And that means Dawson will save you from wasting tons of time on what DOESN'T work and provide you with practices that produce the best results in the least amount of time.
If you're curious to learn more, join us for a groundbreaking and fascinating hour with Dawson, one of the leading pioneers in this discipline, author of The Genie in Your Genes, and an expert in numerous transformational methods.
He's a brilliant scientist and an exceptional teacher who offers an integrative understanding that provides you with the insights you need to marry the best of Western medical research with holistic treatments.
During this information-packed hour, you'll deepen your understanding of how the Emotional Freedom Techniques can shift your health and wellbeing on a cellular level.
The implications of that statement are staggering. Instead of feeling like a "victim" of your genes, you can apply scientifically proven practices that enable you to "turn on" genes that will increase your energy, reduce stress, disease, repair your cells, and much, much more!
When you join this event, you'll:
Find out how a 1-hour tapping session — if done correctly — can affect the expression of 72 genes
Understand when to use the simple, 7-point form of EFT and when you need the long-form, 12-point version of EFT
Explore the mechanism behind how tapping changes brain function, as well as the expression of key biochemicals such as DHEA, your main rejuvenation hormone
Discover a 2-minute stress reduction practice to use whenever you feel triggered
Understand how to combine emotional remedies like EFT with more physical interventions such as diet, exercise or medication
As you discover which practices "turn on" helpful genes and "turn off" harmful ones, you can begin to heal more effectively. And research shows that reducing or even eliminating stress can lengthen your life by as much as 14 years!
If you're fascinated by the intersection of science, spirituality, health and conscious evolution, this will be a mind-expanding adventure!
Join us for a riveting session with a truly gifted and passionate teacher. You'll also hear details about an exciting 7-week program that can take your understanding to a deeper and higher level.
What People Are Saying About Dawson Church...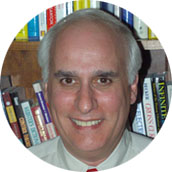 Dawson Church has made an eminently valuable contribution to the field, with lots of exciting and well-written information. He really makes a scientific case that we are first and foremost energy beings.
— Fred Gallo, PhD, Author of Energy Psychology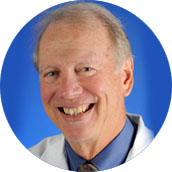 Dawson's logic and scientific command are relentless. I cannot explain, for example, the 1,000-year ancient "science" of acupuncture and the stimulation of healing energies. But I have seen its physical manifestations. Now Dawson Church has found a way to explain and quantify this experience... Bravo!
— Pierce Scranton, Author of Death on the Learning Curve

A phenomenal man with a phenomenal mind. A brilliant guest on my show, who got my listeners cranked up big time!
— "Hurricane" Annie, The Annie Armen Show

Dawson is an amazing facilitator. He's caring, kind and totally walks his talk. I'm thrilled and grateful to have had this opportunity to learn and grow with him. My understanding of EFT increased immensely after his masterful workshop presentation.
— Ruth Lanham-Taylor, PhD
Dawson is a wonderful presenter who made the material exciting, understandable and applicable to clinical practice. I am excited to take further training and deepen my skills.
— Prasad Gupta, MPH
About Dawson Church, PhD
Dawson Church, PhD is an award-winning author whose bestselling book, The Genie in Your Genes, has been hailed by reviewers as a breakthrough in our understanding of the link between emotions and genetics. He founded the National Institute for Integrative Healthcare to study and implement promising evidence-based psychological and medical techniques. His groundbreaking research has been published in prestigious scientific journals. He's the editor of Energy Psychology: Theory, Research, & Treatment, a peer-reviewed professional journal, and a blogger for the Huffington Post. He shares how to apply the breakthroughs of energy psychology to health and athletic performance through EFT Universe, one of the largest alternative medicine sites on the web.