The Virtual Event is Now Complete
A Free Virtual Event
With Dream Shaman and Bestselling Author
Robert Moss

Discover how 'coincidences' can be read like tarot cards from the universe providing guidance for your everyday life...
Learn how to step into the magic of the bigger story that wants to be lived through you.
"We need to take our dreams more literally and our waking life more symbolically."
— Robert Moss
When you go dreaming at night, you step through the curtain of ordinary reality and wake up in a deeper world.
By day, through the play of synchronicity, the powers of that deeper world push a finger through the veil to prod or tickle you awake.
Synchronicity is the universe's way of saying YES! you're on the right path...
It invites you to be more symbolic about everyday life. To walk through your life with a particular awareness that opens your eyes to the constant messages — in the form of signs and symbols — the universe provides daily.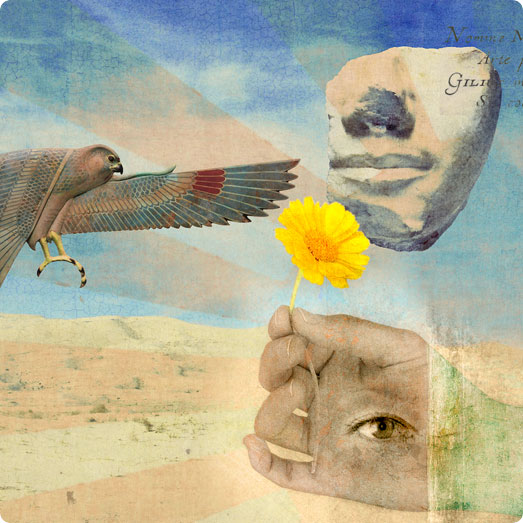 You may have experienced these meaningful coincidences before, without realizing what they were. Perhaps you had a nighttime dream about a friend you hadn't seen in decades, and the next day, there she was walking past you on the sidewalk.
If you know how to explore this synchronistic moment, by tuning into its symbolic meaning and asking yourself the right questions, you discover that the guidance you seek in your life is all around you and wise oracles come in all forms...
The messages addressing your current concerns, questions, and intentions can be found on the vanity plate on that car, that overheard snatch of conversation from a stranger, that chance encounter — like tarot cards being dealt to you by the world.
When synchronicity strikes, you'll know, with shivers, that the universe just got personal.
How do you know for sure you're experiencing the magic of synchronicity and how do you know what action to take?
In this fast and fun hour with bestselling author and master dream explorer Robert Moss, you're invited to play synchronicity games that can help you recognize and open to the many oracles around you.
In this 60-minute workshop you'll discover how to:
Realize that the attitudes and energies you're carrying walk ahead of you, generating events and encounters round the next corner
Play sidewalk tarot — a game to turn any moment in your life into an encounter with an oracle
How to put your major questions to the world and receive guidance on a life theme as you walk in "the forest of living symbols that are looking at you"
Develop the arts and skills of a kairomancer, poised to recognize and act on special moments of opportunity
Honor the Gatekeeper, the sacred power that opens and closes your doors in life
Become conscious of your mythic edge — the larger story that wants to be lived through you
During this fascinating hour with Robert, he'll teach you to invoke the Gatekeeper, watching for and safely leading you to portals where you can find everyday magic, coincidence, symbols, and synchronicities.
In learning to open and close the doors to other realms — wherever your daily routine takes you — you gain the power and wisdom to unearth the bigger story for your life, the story your soul has been carefully holding for you, waiting for you to discover and step into.
This exciting hour with Robert will also, of course, be filled with his fascinating stories — of the synchronistic magic in his own life and the lives of others who have crossed his path. Those who know Robert, find this one of the most enjoyable aspects of his teachings.
During Consulting Everyday Oracles, you'll also be among the first to hear about an all-new 9-week course with Robert that will help you to consciously reach for your bigger life story — a marvelous journey that can connect you with tremendous sources of magic, creativity, and courage.
What People Are Saying About Robert Moss...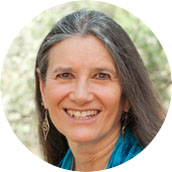 "Robert Moss reveals a powerful map of how to recover our soul..."
Robert Moss reveals a powerful map of how to recover our soul through shamanic dreaming.
— Sandra Ingerman, MA, Author of Soul Retrieval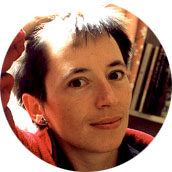 "Reminds us magic is a breath away..."
What Robert Moss does — again and again and with such clarity and greatness of heart — is reminds us magic is a breath away and that everyone has the capacity to tap into the heritage that is truly ours.
— Manda Scott, bestselling author of the Boudica Novels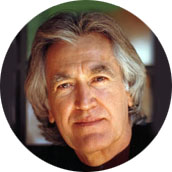 "Robert Moss is one of our wisest guides..."
Robert Moss is one of our wisest guides to dreams and dreaming... [He] is dragging us, kicking and screaming, into a new vision of consciousness, space, and time.
— Larry Dossey, MD, Author of The Power of Premonitions

"Robert Moss is a weaver of worlds..."
Robert Moss is a weaver of worlds... He shows us how conscious dreaming can lead us into the non-space-time regions of the inner universe, where all things are connected — from whatever time, place, or reality.
— Julia Assante, Author of The Last Frontier

"You'll be enthralled and forever changed..."
If you have any interest in your dream life, you'll be enthralled and forever changed by this work.
— Jennifer Louden, Author of The Life Organizer and The Woman's Comfort Book
About Robert Moss
Robert Moss is the creator of Active Dreaming, an original synthesis of modern dreamwork and shamanism. Born in Australia, he survived three near-death experiences in childhood. He leads popular seminars all over the world, including a 3-year training for teachers of Active Dreaming. A former lecturer in ancient history at the Australian National University, he's a bestselling novelist, poet, journalist, and independent scholar.
His dozen books on dreaming, shamanism, and imagination include Conscious Dreaming, The Dreamer's Book of the Dead, Dreamgates: Exploring the Worlds of Soul, Imagination and Life beyond Death, Dreaming the Soul Back Home and his spiritual memoir, The Boy Who Died and Came Back. His latest book is Sidewalk Oracles: Playing with Signs, Symbols and Synchronicity in Everyday Life.