A Free Virtual Video Event
With the #1 Bestselling Expert on the Chakra System
Anodea Judith, PhD
Click the Button to Select a Time and Reserve Your Spot

Ready For a Powerful New Approach to Your Chakra Practice That Enables More Body-Mind Integration, Wholeness and Balance of Your Energies?
Discover How to Harness Your Life Force to Remove the Blocks to Your Full Potential and Go to the Next Level of Self-expression, Power, Intuition and More.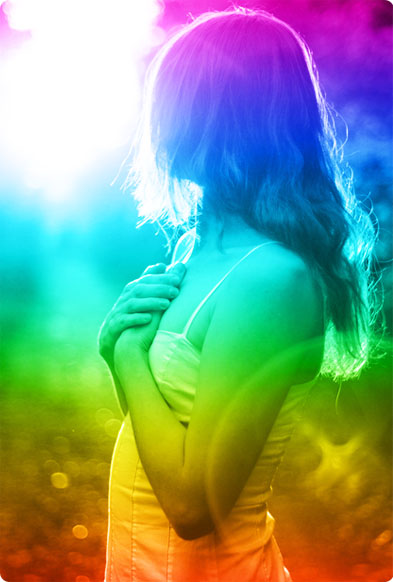 We're all fueled by life force energy. Yogis call it prana; Asian healers call it chi or ki; Freud called it libido.
We experience this energy when we're excited or scared as the vital charge that flows through us — or we notice its absence when we're depressed or exhausted.
Most of us, due to psychological wounding, have created blockages in our bodies that stops us from receiving the full flow of our life force.
But did you know you have the power within you to direct the flow of your energy — dialing it up or down as needed to create, heal, awaken, inspire and much more?
And when you bring together your ability to harness life force with an understanding of the chakra system, you are supercharged to free yourself from limitations and become the full expression of who you really are — healthy, joyful, energized and inspired!
If you long to not only have more energy throughout the day and feel more healthy, vital and comfortable in your body but also to unlock the deeper potentials throughout your chakra system (such as being ecstatically connected to the Divine) — the good news is that there's a "user's manual" that can help you heal your energy system and unleash it's full power.
The chakra system is a profound map for your journey of personal growth. It's based on your body's seven major energy centers, which run from the base of your spine to the crown of your head. When properly aligned and activated, these seven energy centers can supercharge your body with revitalizing life force energy.
Perhaps you know a little about your chakra system but have never been given a clear and cohesive overview of how to balance and activate your chakras and use them to power your life.
Consequently, you may have imbalances, blockages or behavioral patterns sabotaging your energy, confidence or grounding, which manifest as fatigue, confusion or fear.
In fact, many of our most challenging emotions — from fear to guilt to shame — have a strong hold on our energy system (often since our childhood), and until we work with them on an energetic level, they'll continue to undermine our health and happiness.
Fortunately, Anodea Judith, author of the #1 bestselling book on chakras, Wheels of Life, is offering a free virtual event that combines her latest teachings on "charge" with her acclaimed work on chakras.
The result? Precise insights to supercharge your chakras!
This event is a wonderful opportunity to receive essential nuggets of wisdom and practices you can apply for optimizing your energy system, which impacts your emotional, psychological and spiritual wellbeing.
Anodea's insights will show you how to align with the deepest wellspring of energies in your body-mind to awaken your consciousness — and incorporate practices that allow you to charge up your chakras quickly and easily.
Even more exciting, this will be a VIDEO event, so you can both hear and see Anodea, enhancing the impact of her transmissions and her demonstration of practices.
After nearly 40 years of teaching this work, Anodea knows exactly what works (and what doesn't) to light up your energy centers with power and precision.
The insights and techniques Anodea will reveal are useful to anyone who wants to harness their energy to enhance their wellbeing, relationships, sex life, power, vitality and creativity.
When you join this free virtual event, you'll discover:
A quick overview of the chakra system that resonates intuitively and works with Western psychology
The specific health and body challenges associated with each chakra — and practices that can address and heal each of them
How to differentiate between too much and too little "charge" in your system, and balance your life force appropriately
Ways to work with energetic blocks, and how to shift them more gracefully
If you've been looking for a powerful approach to healing and personal growth that enables more integration, wholeness and balance of your energies, this is the event for you!
You'll also have a chance to learn about an exciting 8-week program with Anodea in which you'll be empowered to supercharge your chakras and take your life to the next level.

Sign Up Now

to Remove Blocks to Your Full Potential & Harness Your Life Force For Creating Your Most Abundant, Radiant, Powerful Life in Service to the World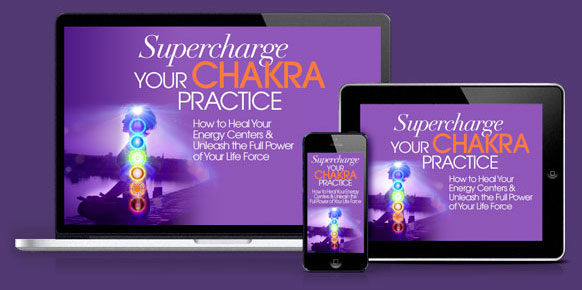 Supercharge Your Chakra Practice is free event now playing through The Shift Network.
Choose your preferred date and time below to access this training with world-renowned chakra expert, Anodea Judith
Your information is safe with us! We'll never share or sell it, and will use it to send you notifications about this program and other related information from The Shift Network. Each email we send contains an unsubscribe link for your convenience.
What People Are Saying About Anodea Judith...

In my opinion as a therapist, Anodea is a master of mind/body integration work... she is as good as they come! She has taught me through her trainings the practice of witnessing/experiencing the "charge" in my life force, which has helped me to get grounded and locate the sacred space inside myself. With my clients, I am able to witness their charge, back off my agenda and allow the intelligence of their charge to guide the way to their opening.
— Paula Weithman, Yoga Teacher and Therapist, Dallas, Texas
As both an individual and a Reiki practitioner, this course provides a wealth of information toward healing/balancing the chakras. The exercises give concrete direction toward that end as well. I learned so much about myself and have already been using what I have learned to further aid my clients. It is a richer understanding of what functions chakras provide. A very empowering course.
— Summer, Ontario, Canada
My prayer when I signed up for your course was that I call my life force back to myself, and learn to circulate it more skillfully so I can heal and bring my FULL self into the world with joy, freedom and creativity. This prayer is being realized with every interaction. Thank you so much. I'm very thankful that Spirit brought me to you and your work.
— Phillipa Leonard, Australia
Anodea is an amazing teacher; very knowledgeable, organized and structured yet deeply intuitive, and most of all so very caring and kind. Any course she has taught has been a wonderful experience. I am grateful to The Shift Network who made it possible for me to take such an extensive course... from the comfort of my home which allowed me to look after my young child and do something wonderful for myself. Thank you all from the bottom of my heart.
— Daniela, Auburn, California
If you have a dream, any dream, and especially if it is BIG, this work with Anodea Judith opens you to the technology of creative manifestation.
— Jody
About Anodea Judith, PhD
Anodea Judith, PhD has been writing and teaching about the chakra system for 40 years. With a Master's in Clinical Psychology and a Doctorate in Mind-Body Health, her bestselling books on yoga, healing, manifesting and social change have become global classics. Her first book, Wheels of Life, an international standard, was followed by her groundbreaking book on the psychology of the chakras, Eastern Body, Western Mind: Psychology and the Chakra System as a Path to the Self, which is frequently used as a text in universities and healing programs.
Anodea produced an award-winning film,The Illuminated Chakras, and a double award-winning book, The Global Heart Awakens, which links the chakra system to human history and the evolution of collective consciousness. Her most recent book is Anodea Judith's Chakra Yoga.
Anodea conducted a private practice in somatic psychology for 20 years before becoming a full-time traveler, teaching workshops and trainings worldwide through her founding organization, Sacred Centers.