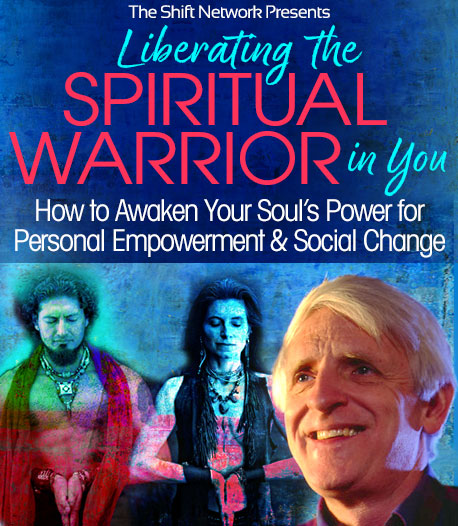 The Virtual Event is Now Complete
A Free Virtual Event
Featuring Bestselling Spiritual Pioneer
Matthew Fox

Tap into the powerful energy you need to break through self-limiting patterns, fulfill your life's purpose, and deepen your relationships.
Discover real and lasting change (in your life and on the planet!) through marrying the Sacred Masculine and Divine Feminine within YOU.
The qualities of the Spiritual Warrior are essential to navigate the complexities of modern life, stand confidently in your truth, and champion the necessary changes that are needed in your relationships, work-life and society.
Embodying these qualities allows you to rise up to meet life's challenges with an open heart, a steady presence, and a strong voice.
Without fully activating and empowering the Spiritual Warrior within, women and men may become victims of life, be taken advantage of by others, or be unable to fully manifest their true soul purpose.
Absent the qualities of the Spiritual Warrior, relationships lose their passion, important projects never get off the ground, and life tends to surrender its zest.
The Spiritual Warrior is peaceful and purposeful, courageous and bold, and inspires others with conviction.
Although the Spiritual Warrior is often perceived as being masculine, and reserved for only those who embody masculine energy, it's actually a manifestation of the marriage of the Sacred Masculine and Divine Feminine within.
This sacred union is the merging of dualities... strengthening our ability to give (yang) and receive (yin)... to manifest and to evolve.
The result? Better health, deeper love relationships, more empowered teams, and, in time, a healed society.
In fact, many renowned spiritual leaders and social change agents throughout history — including women like Hildegard of Bingen, Teresa of Avila, and modern author Naomi Klein — have embodied and expressed the highest qualities of the Sacred Masculine.
Bestselling spiritual author Matthew Fox is committed to advancing this work with his unique perspective on the reclamation of the healthy, well-adjusted Sacred Masculine, in concert with the Divine Feminine, that enables you to fully take ownership of your life and personal power.
In this compelling hour-long event, you'll discover:
How to liberate your warrior energy in a peaceful and productive way
The gifts of the Sacred Masculine within you and how to wield them consciously
How to experience great courage in service to what you most love
How to awaken your higher capacities and address injustices through the power of ritual
The marriage of the Sacred Masculine and Divine Feminine within you
If you've ever been inspired by Martin Luther King or activists at Standing Rock, you've witnessed the power of the Sacred Masculine in right relationship with the Divine Feminine.
Imagine how much the Spiritual Warrior can help your own life... from developing greater self-discipline for getting in shape... to sharpening your focus to complete an important life goal... to summoning the courage to speak your truth.
Ultimately, embodying your Spiritual Warrior within is the key to authentic relationships, better health, a transformed life — and a transformed world.
Join us for a fascinating hour to discover more!
What People Are Saying About Matthew Fox...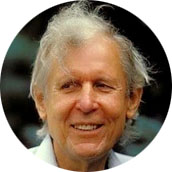 Matthew Fox might well be the most creative, the most comprehensive, surely the most challenging religious-spiritual teacher in America.
— Thomas Berry, Author of The Great Work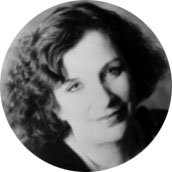 Matthew Fox, a one-of-a-kind voice, a wild man of religiosity, turns his loving heart toward emancipating modern men from an overculture that if left to itself would only use up men's blood and bones. Fox holds a different vision of the masculine as creative, voluptuous and filled with spirit.
— Clarissa Pinkola Estes, PhD, Author of Women Who Run With the Wolves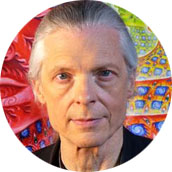 Matthew Fox is a beacon of creative wisdom for our time!... He inspires us to divinize male sexuality and exorcise the self-imposed and culturally held demons that bring violence and environmental desecration to our world.
— Alex Grey, Artist and author of Sacred Mirrors, Transfigurations and The Mission of Art

The unfolding story of this irrepressible spiritual revolutionary enlivens the mind and emboldens the heart — [Fox's autobiography is] "must" reading for anyone interested in courage, creativity and the future of religion... [Fox's book on the sacred masculine] is a wake-up call to shake us free from old stereotypes of masculinity. This book is good news.
— Joanna Macy, Author of World as Lover, World as Self and Active Hope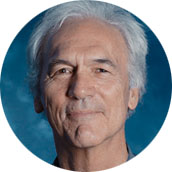 Among current spiritual theologians, no one has a more comprehensive vision of the necessary changes that must take place than Matthew Fox...
— Brian Thomas Swimme, Professor of Cosmology, California Institute of Integral Studies

History will name Fox one of the great Christian spirits of our age.
— John Shelby Spong, Author of A New Christianity for a New World
About Matthew Fox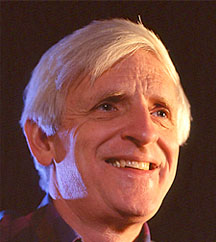 Matthew Fox is a prolific author of books that are renewing the ancient tradition of Creation Spirituality. This tradition is feminist, welcoming of the arts and artists, wisdom-centered, prophetic, and caring about eco-justice, social justice, and gender justice. Fox's effort to reawaken the West to its own mystical tradition has included revivifying awareness of Hildegard of Bingen, Meister Eckhart and the mysticism of Thomas Aquinas, as well as interacting with contemporary scientists who are also mystics. He believes that "by reinventing work, education and worship, we can bring about a nonviolent revolution on our planet," and has committed himself to this vision for many years, recently by setting out 95 theses for a new reformation of Christianity.
Fox holds a doctorate (received summa cum laude) in the History and Theology of Spirituality from the Institut Catholique de Paris. He was a member of the Dominican Order for 34 years. He established an Institute in Culture and Creation Spirituality that operated for seven years at Mundelein College in Chicago and 12 years at Holy Names College in Oakland.
Fox started his own University called University of Creation Spirituality in Oakland, California in 1996 where where he was President and professor until 2005. Now he serves as mentor, spokesperson and professor for Fox Institute for Creation Spirituality in Boulder, Colorado that was founded by former students. He speaks regularly at professional and community gatherings around the world, and has led a renewal of liturgical forms with "The Cosmic Mass," which mixes dance, techno and live music, DJ, VJ, rap and contemporary art forms with the Western liturgical tradition. He is recipient of the Peace Abbey Courage of Conscience Award; other recipients have included the Dalai Lama, Mother Teresa and Rosa Parks. In addition to his duties at Fox Institute for Creation Spirituality, he is also a visiting scholar at the Academy for the Love of Learning in Santa Fe, New Mexico.