A Free Online Event
With Leading Scholar & Researcher
in the Field of Sound Healing And Therapy
David Gibson
Experience the power of sound and vibration — and uncover the healing sound frequency YOU need most right now.
Discover a 'sound hierarchy' of vibrations to ease painful emotions, heal disease, calm anxiety, and evoke bliss.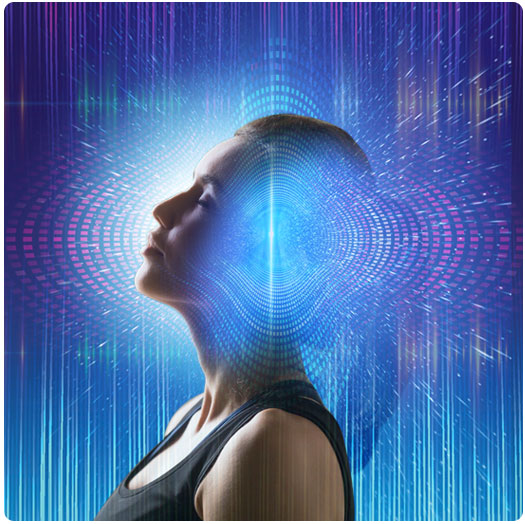 Everything is vibration.
Your own body is a set of vibrational frequencies....
It's also "a frame for holding sound, which responds to specific healing sounds and vibrations," says celebrated sound-healing scholar and researcher David Gibson.
For example, soft, warm sounds known as zero-activation frequencies have been shown to alleviate anxiety...
... the calming sounds of Tibetan bowls or the harp can ease depression...
... and there are even specific sound frequencies that can move you through the stages of grief.
David developed the "hierarchy of vibration," a complete perspective of the ways that you can use frequencies, sounds, music, and intention to clear blockages physically, mentally, emotionally, and even spiritually.
Vibration works a little differently at each level of this hierarchy. David explains how to work at these different levels to attain optimal health in the body and access higher energies of Spirit:
Frequency. This includes pure tones and pitch. Stable, consistent vibrational frequencies, instead of chaotic vibrations, are the basis of all sound healing. Once you find the natural resonant frequency of any part of your body, you can use that frequency to bring harmony and optimal health to that area, organ, or system.
Sounds and Timbre. Timbre, the quality of a sound or instrument, is made up of a combination of frequencies, which are more powerful than pure frequencies on their own. Research shows how two frequencies instead of one are required to destroy cancer cells. One strike of a Tibetan bowl that has been hammered into its tone with prayer can open your heart and transform disease.
Music. At this level of the hierarchy, it's all about "smooth flow," with no blockages — the essence of health in any system in your body. Rhythms entrain the brain into different brainwave states. Add melody and you can access the full range of emotions... love, compassion, joy, and the ultimate state of Oneness.
Energy and Intention. The most powerful level in the hierarchy of sound vibration — it combines all the other levels. When someone sings the right song with the right energy, for example, the results can be life-changing.
Now imagine the deep healing that this same sound vibration hierarchy can bring into your life.
Applying different sound vibrations, you can also clear energy blocks and rebalance your chakras, which have their own frequencies, pitches, and timbres.
So where should you begin?
In this experiential 60-minute event, David will share insights, techniques, and practices for accessing the full range of vibrations.
He'll show you how to minimize the chaotic vibrations our busy world is always offering up — and how to benefit from the frequencies that are ideal for your body's sound framework.
In this 60-minute free online event, you'll discover:
How frequencies, sounds, music, and intention can release stuck emotions and transform negative beliefs
How sound healing can help you discover the specific frequencies and timbres of each chakra and raise your energy body vibration
How binaural beats activate specific systems within your brain — promoting everything from relaxation to positivity to improved memory
The powerful difference between setting an intention with and without sound
How to hold 100% focus on an intention to evoke a trance-like state for manifesting anything you want
A guided practice to uncover your "soul note" — experiencing the healing vibrations that you need most right now
David will also reveal how to access more gratitude, compassion, love, and joy through sound — and how to use vibration to merge with the whole Universe, where all is known.
Additionally, David will share how you can use many tools and instruments (gongs, Tibetan bowls, harps, and more) to access the deepest levels of healing.
You'll hear how David's nonprofit, Sound Healing Research Foundation, is now working on refining sound and vibrational treatments for anger, sleep challenges, ADD, autism, dementia, Parkinson's, chronic illness, and more...
His powerful theory is gaining wide acceptance in the healing and medical fields as a new way of researching how to identify which vibrations are best for various health challenges.
Join David to learn how you can use different sound vibrations to treat pain and disease, release stuck emotions, and so much more. You'll also hear about a brand-new live training in this innovative method.
Medical science continues to embrace David Gibson's leading-edge discoveries to bring about healing — and during this powerful mini-workshop, you can too...
Sign Up Now to Experience the Power of Sound and Vibration to Ease Painful Emotions, Heal Disease, Calm Anxiety, and Evoke Bliss
Vibration, Healing & Consciousness is a free event now playing through The Shift Network. Choose your preferred date and time to access the training with David Gibson.

Your information is safe with us! We'll never share or sell it, and will use it to send you notifications about this program and other related information from The Shift Network. Each email we send contains an unsubscribe link for your convenience.
What People Are Saying About David Gibson...

"... [moves] students to higher and higher octaves of love and light to bring out into the world."
David, you are a great and loving teacher and you have attracted to you a wonderful complement of great and loving teachers to move your students to higher and higher octaves of love and light to bring out into the world. Thank you for creating this awesome opportunity.
— Marrisha
"... awakened a new awareness of the interconnectedness of spirit, science, and sound."
David Gibson, the founder and director of the Globe Institute, is a dedicated and heart-centered educator. I recently completed The Sound Healing and Therapy Summer Intensive Certification Program at Globe Institute where the quality of the teaching staff and the well-thought-out curriculum challenged my musical thinking and awakened a new awareness of the interconnectedness of spirit, science, and sound. Thank you, David, for raising my consciousness and my frequency.
— Elle
"... a solid grounding in sound healing and therapy within a quality online instructional format."
David utilized the latest in web communications software to make possible live-course interaction with both the instructors and students from across the globe, and all from the comfort of my own home. The course selections provided a balanced overview of sound-healing modalities as well as the state of the art. David was very generous with his time, knowledge, and experience, eager to answer questions and provide assistance, while making available his extensive database of course videos and documents. I highly recommend this program for those interested in a solid grounding in sound healing and therapy within a quality online instructional format.
— Scott J. Simon, PhD
"... learn the healing aspects of sound and vibration..."
David Gibson has done a wonderful service to the sound community and all who wish to learn the healing aspects of sound and vibration with his school and the educational program that he offers. I highly recommend it! Many Thanks.
— Candice Cheadle
"... passion to spread love and light and sound healing worldwide."
I love David's passion to spread love and light and sound healing worldwide. I can tell that he has a sincere desire to do good in the world and provide an educational resource for students who want to learn how to be sound healers.
— Anonymous
About David Gibson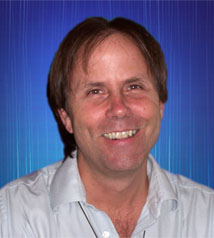 David Gibson is a leading scholar and researcher in the field of Sound Healing and Therapy. He developed a complete perspective of how sound affects us physically, mentally, emotionally, and spiritually — and distilled it into the hierarchy of vibrations found in the Universe.
David, the author of the #1-selling book in the field of sound healing, The Complete Guide to Sound Healing, runs the Sound Therapy Center at the Globe Institute, offering over 15 types of sound healing treatments.
He created the Sound Healing Research Foundation to bring sound healing into mainstream healthcare, spearheading research projects involving sound and music for ADD/ADHD, PTSD (anxiety, anger, grief), autism, pain management, sleep, schizophrenia, fibromyalgia, chronic fatigue, addiction, brain injuries, Parkinson's, and dementia.