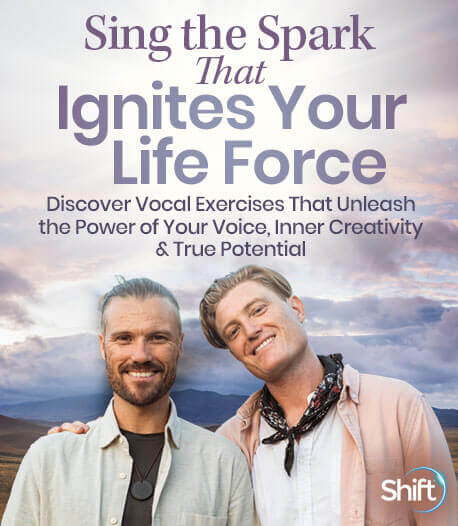 Unlock your inner creative genius and apply it to any goal or endeavor your soul desires — through an inspiring transformational voice practice that ignites your flow state.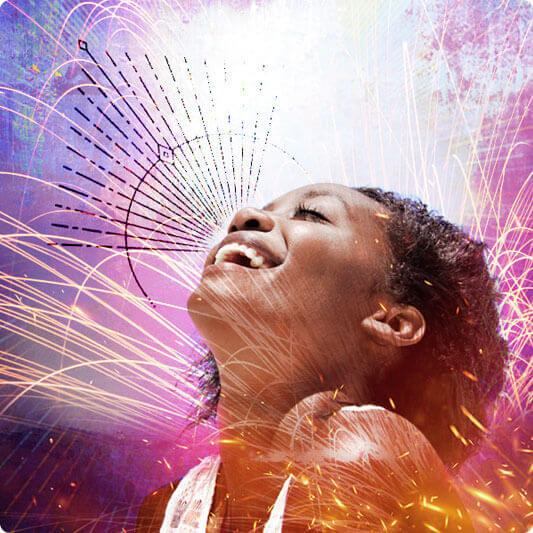 When was the last time you felt fully expressed?
Not just from speaking your truth, but from expressing your creativity in a way that is satisfying, fulfilling, and connected to all of life's possibilities?
It's a feeling that eludes so many of us. Yet, all along, you've had the tool you need to cultivate this feeling in your life…. your own voice.
You possess an inner creative genius that can illuminate your lived experience — and it's waiting to be unlocked through your voice, according to musicians Isaac and Thorald Koren, leaders in helping people find and express their own voices.
If you're like most people, you have untapped creativity within you, whether you dream of writing a book, presenting a TED Talk, creating a new perfume, or simply cultivating an as-now unnamed sense of flow in your life...
Join us for a new hour-long event with Isaac and Thorald as they share how to apply the power of your voice to tap into any creative endeavor your soul is longing for... and that feels aligned with your purpose.
They'll guide you through a creative voice game in which you'll encounter your inner voice — and learn to trust your first creative impulse. In the process, you'll experience the liberation and empowerment that awaits you in the creative process, and gets you back in touch with your inner guide, the instinct that emerges to steer you toward the life you desire.
As you'll discover during this transformative vocal experience, you can come back home to your magic as you connect to the magical compass of what Isaac and Thorald call your "creative gut," which speaks the language of presence, playfulness, willingness, and awe.
With over 20 years of experience performing, recording, teaching, and empowering others, Isaac and Thorald have cultivated a new, loving, radically inclusive, and embodied approach to helping people from all walks of life awaken to the healing power of their own voices as they experience a safe space to feel the unfeelable and raise their vibration and vibrancy using sound.
In this hour-long free online event, you'll:
Be guided in vocal practices, including a creative voice game, to open the floodgates of positive neuro-chemicals and flow states that inspire your creative brain
Experience a sense of deep satisfaction as you realize that you have the creative potential to manifest a life you can feel proud of
Tap into the harmonious feeling of full body, mind, and soul connection that listening to your voice, breath, and core biorhythms can bring
Move past the common feeling of being shut down in your voice, and become empowered to express yourself and make choices that will help you act on your potential
Realize that there's joy in moving past your voice resistance by trusting your intuition and creative impulses
Cultivate self-love by using your voice as an opportunity to feel self-acceptance and the beauty of vulnerability
You don't need to know how to sing, and no experience is required. Just bring yourself and join us in unlocking your creative instinct and impulse through the power of your voice.
You'll also be among the first to hear about their upcoming course, in which the Brothers Koren will create a safe space for you to move beyond your inhibitions and align with your authentic expressive impulse — by identifying and supporting your distinct voice and creative code.
What might be possible for you if your creative process was back in flow? The Brothers Koren want to help you reframe what it means to be creative.
Life is a radically creative act. Join us and explore what's possible!
Sign Up Now
Join this FREE video event with Isaac and Thorald Koren and experience sound-healing vocal exercises to unlock your creative potential.

Free Video Event
Your information is safe with us! We'll never share or sell it, and will use it only to send you notifications about this program and other related information from The Shift Network. Each email we send contains an unsubscribe link for your convenience.
What People Are Saying About Isaac and Thorald Koren…

— Alexa Fischer: "It Was So Crazy Fun!"
— Jade Zaroff: "Isaac and Thorald Brought Joy Back Into My Life"
— Sophia Giordano: "It Was a Huge, Huge Moment of Liberation"
— Nancy Small: "The Brothers Will Discover and Uncover That Hidden Creativity Deep Within You"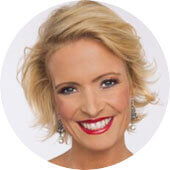 "Isaac and Thorald were genius at helping me open up and fully express myself."
I have always wanted to be a singer, and I had lost my ability to sing with all my heart. Isaac and Thorald were genius at helping me open up and fully express myself.
— Rikka Zimmerman, global consciousness leader, speaker, and coach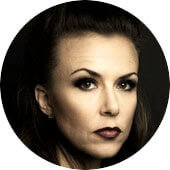 "I'm now attuned to courage, artistry, self-love, and self-expression in an exponential way."
My journey with the Brothers Koren recalibrated the frequency of my being. I'm now attuned to courage, artistry, self-love, and self-expression in an exponential way. I am forever transformed. This caterpillar is now a butterfly.
— Emily Leeb, certified transformational life and leadership coach, and singer/songwriter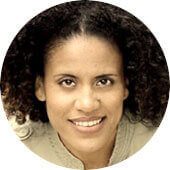 "They make a phenomenal team; they complement each other gracefully and, as a result, make magic every time…"
Finding the right producing partners was a dream I held for many years. I'd made amazing projects in the past, but as the next project was emerging, I knew working with smart, intuitive, compassionate, and crazy-talented people was key. Isaac and Thorald were able to guide me to my music that was ready to be heard. They make a phenomenal team; they complement each other gracefully and, as a result, make magic every time they work with an artist. I am blessed to call them my brothers.
— Monique DeBose, singer
About Isaac and Thorald Koren
Isaac and Thorald Koren (the Brothers Koren) are transformational voice leaders, music mentors, and artists who are passionate about hearing "the world's song, one voice at a time." They're committed to bringing the healing power of music to voices from all walks of life.
With over 20 years of experience recording, teaching, and empowering others while touring the world, their work continues to grow and expand the space for creative expression, leading people toward a more embodied life experience.
Over the course of their musical careers, as The Kin and the Brothers Koren, they have performed live on Conan, earned a gold record, and performed for over a million people while touring with Coldplay, Pink, Rod Stewart, and Bon Jovi. Today, their mission has shifted to one that seeks to include many voices, as they listen and study the transformative effect of voice and music on human wellbeing.
The brothers are journey-men and guides for those seeking deeper connection and healing through the profound medium of voice, music, and song. They live in service to a bold vision: "Our wish is for each and every person to be radically expressed; a world where all genders, races, ethnicities, and human lives are fully connected to their voices, their stories, and their authentic selves."
Through the development of The Songwriter's Journey and their Your Big Voice programs, the Brothers Koren are helping thousands reclaim their voices (especially those who thought they couldn't sing out) and the stories and songs that have lain dormant — unearthing a diversity of big voices from all around the world. The brothers have worked with Fortune 500 companies, presented at TEDx, are faculty at the Exponential Medicine conference, and are musical directors for the Association of Transformational Leaders™ SoCal.