Registration for this course is now closed.
Click here
to see our other courses!
NOTIFY ME
OF UPCOMING COURSES
We respect your privacy. Your information will never be sold, nor shared without your permission.
With Shamanic Coach, Author & Teacher
Michael Stone
New Live Training Starts
Wednesday, March 16, 2016
Would you like to experience a new possibility for your life that fully expresses your unique gifts and talents and creates a life you LOVE?
Such a life is possible when you integrate ancient shamanic practices with modern coaching, personal development and embodiment techniques to shift the deeper narrative that guides your life...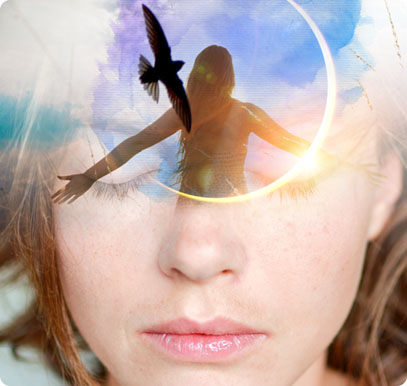 The emerging discipline of Embodied Shamanism offers you a practical pathway thatcombines shapeshifting and other time-honored practices of shamanism with active coaching and mentorship to create a rich, balanced and fulfilling life.
These evolutionary practices allow you to enter into a place of potentiality and develop the ability to change the "shape" of your consciousness and the physical expression of your life narrative.
Embodied Shamanism builds from several key disciplines, including modern heart-centered coaching and embodiment practices, traditional healing methods, and sacred shamanic techniques, all to liberate you from old stories.
When you blend these streams, beautiful things happen...
You live from the heart. You're more grateful for each day. You align your purpose with your livelihood. You see the abundance of life in and around you. You're more deeply blessed by your relationships.
You become a more fully integrated, awakened, passionately engaged human, capable of accessing deeper realms while moving through life with grace and ease.
You plant your feet firmly on the ground while your spirit soars!
Script a New Narrative For Your Life
In The Embodied Shamanism Mentorship Program, veteran coach and shamanic teacher Michael Stone shows you exactly how to create a new narrative for your life that is sourced from your WHOLE being.
A pioneer in the emerging field of Embodied Shamanism, Michael draws on narrative psycho-physiology, brain science and heart wisdom, as well an evolutionary perspective on personal and collective healing and transformation for this unique virtual training.
Through his expert mentoring, you'll discover how to access healing wisdom through shamanic practices and embed your discoveries on a cellular level.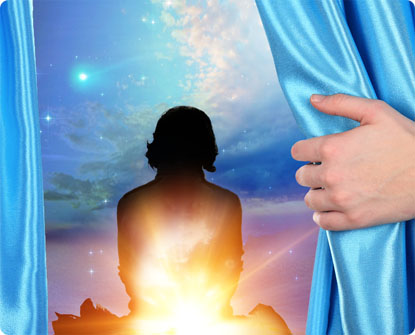 You'll learn to rescript the narrative of your life — the deeper story you tell yourself about who you are — and simultaneously transform it on foundational, personal and relational levels.
You'll expand your ability to engage not only your mind, but all of your senses, opening you to profound inner guidance about the challenges you face in your life.
Now, when you align these powerful insights with embodied shamanistic practices and essential narrative development techniques — the results can be truly life-changing!
Caring, compassionate and skilled, Michael lovingly creates the space for you to step fully into your potential as you move forward on your path with more confidence and ease.
You'll discover how to use embodied shamanic principles to live a life of peace, passion and beauty as well as to serve and support others in doing the same.
Most importantly, with this integrated, in-depth program, you'll have the time, space and support to focus on the deepest intentions for why you've incarnated here... your divine purpose.
In these times of great change, we each need to learn to fully express our gifts, talents and strengths in order to usher in a peaceful transition from the current industrial growth society to a thriving, life-sustaining civilization.
To do this, we will need to focus our attention and intention on what we came here to express into the world.
By the end of the program, you'll begin to navigate your life not by your ego's relentless demands, but rather by walking the path of Spirit toward that which gives you true meaning and fulfillment.
Step Into Your Divine Purpose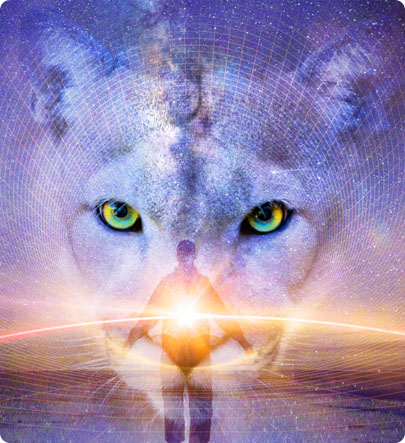 Shapeshifting has fascinated spiritual seekers for centuries and is one of the most powerful practices in shamanism. When shapeshifting, shamans transfigure into another state of being to assimilate the strengths, wisdom or power of a panther, eagle or owl for example. At the higher levels of consciousness, the shaman can become the animal for a time.
Just as the shaman shapeshifts into an animal to take on its essential qualities, YOU can use these same practices to "shapeshift" yourself out of a storyline or identity that is dominating your life — and journey into your future self to embody a new narrative that embodies your soul's vision.
Through Embodied Shamanism, you'll reclaim your power as the author of your life!
Too often, our existing narratives are formed in reaction to trauma or other painful experiences, rather than consciously designed out of the higher intentions for our lives. If we try to create a new narrative solely with our mind — thinking on how to change it, visualizing it into being, or working to make it happen — we're still left with the underlying trauma. We address the symptoms, but not the root cause.
Shamanic practices help you heal by integrating your full being into the process. You're able to tap into the emotions and experiences of pain or loss, so that you can actually release negative stories that are holding you back, reconnect to the parts of you that are fragmented, and release what is no longer serving you. You can script a brand new story, aligned with your highest purpose and in harmony with your soul's intentions.
As you step fully into your vision of what is possible, you can draw power from a community of other awake and committed people who recognize the unique opportunity to call upon shamanic wisdom to usher in a new way of being and relating.
Tap into the Power of Your Global Community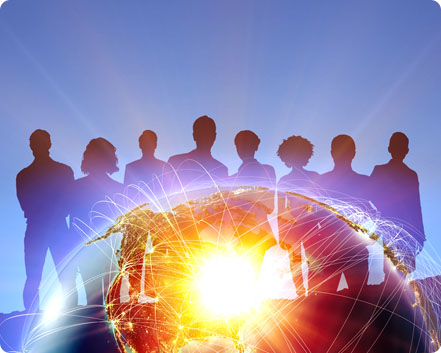 A key element to support lasting change in your life, is the community that surrounds you. Along with diverse, powerful teachings and a masterful coach, immersing yourself in your tribe is essential for succeeding on your path of transformation.
Through this exciting mentorship program, you'll also discover another benefit to being in community — the power of group coaching, where witnessing transformation in others is as powerful as experiencing it in yourself!
In fact, we often can see clearly in others what we can't see in ourselves, so these sessions provide an unparalleled opportunity to discover newfound awareness, insight and wisdom. One of Michael's greatest gifts is coaching people into deeper realizations and transformation, so this powerful interplay will be a significant pillar of the course to support everyone's growth..
Your Embodied Shamanism community will also provide a safe container for you to fully embody these teachings through singing, dancing, poetry, art and heart-opening practices. This support is essential for embedding your journey experiences into your whole being.
In addition to your mentorship program tribe, Michael will be your expert guide as you embark on this magnificent journey to discover your soul's purpose.
When you join us for this powerful 14-week journey, you'll:
Develop tools for accessing presence and dealing with the negative mind chatter.
Reclaim or re-member parts of yourself through ritual and ceremony.
Use shapeshifting to create new energetic patterns and life story.
Journey to the place of soul loss to let go of victim stories and script an empowered story.
Release stuck energy and beliefs from trauma and past experiences.
Sculpt a full-bodied vision of who you are becoming.
Learn to release self-limiting beliefs and assumptions.
Journey in a way that simultaneously engages your full body, emotions, heart and mind.
Harness the power of the heart from both a shamanic and coaching perspective.
Reframe your life's story to be in harmony with your soul's purpose.
Receive more value and clarity from your shamanic journeys.
Focus your consciousness on what you want to create instead of complaining about what's not working in your life.
Deconstruct your old self through "shamanic dismemberment" and the power of presence.
Feel a greater sense of natural abundance and appreciation for life's blessings.
Live a deeply fulfilling life that you truly love.
Whether you're a seasoned practitioner or just beginning to explore shamanism, you'll discover powerful techniques to transform your life and the exact support you need to make your unique contribution to our world.
Plus, this course is designed to complement other traditional approaches to shamanic skills and practices.
Here's What You'll Discover in These 14 Weeks
Course sessions are on Wednesdays at 5:00pm Pacific.
In this 14-week transformational program, Michael will guide you in the fundamental skills and competencies to shapeshift your story into a new narrative that informs your life and contributions to our world.
Each weekly, LIVE session will build harmoniously upon the next, so that you'll develop a complete understanding of the practices, tools and principles you'll need to sustain a more empowered way of life and manifest your divine purpose.
Module 1: Cultivating Presence: Grounding Yourself in Reality
(March 16)
Presence is the foundation for change. It's impossible to go where you want to go if you're not present with where you are, now. Most of us spend our waking hours roaming the territory of the remembered past or the imagined future. This first live session will set the foundation for your journey into the fullest expression of your divine purpose.
In this session, you'll:
Build a foundation of focus and intention to get the most the journey ahead.
Develop tools for accessing presence and dealing with the negative mind chatter.
Ground yourself in this time of rapid, dynamic change.
Create a sacred sanctuary that supports community presence and alignment.
Module 2: Integrity: A Powerful Access To Wholeness & Performance
(March 23)
Integrity is the state of being when we are whole and complete. It is not about morality or what is right or wrong. It's the basis of a life that works for our highest good. Shamanic practitioners are impeccable with their words, because they know the healing and transformation that's possible is rooted in them.
In this session, you'll:
Discover how your integrity leads to an experience of wholeness, performance and productivity in all areas of your life.
Align your values with your actions and overcome the "inertia of normality."
Complete energy draining projects and relationships.
Module 3: Embodied Shamanism:
Engaging All of Your Senses
(March 30)
For the past hundred thousand years, shamans have danced, sang and brought all their senses with them when they journeyed. Contemporary shamanism can often appear to downplay these fuller experiences, leading to out of body experiences that dissociate the journeyer from wisdom gained through accessing all of their senses. This limits the quality and amount of information received while journeying and makes it more difficult to embody in daily life.
In this session, you'll discover:
How to engage in full-bodied journeying — with ALL of your senses.
Physical and sensual patterns of your experiences inside and outside journeying.
How to release suppressed energy and false beliefs tied to trauma and past experiences.
How to access support to release what no longer serves you.
Ways to integrate the parts of you that have become fragmented or compartmentalized.
Module 4: Narrative Shamanism:
Change Your Story, Change Your World
(April 6)
We live in a "story field" in which we classify ourselves with a particular story we call our identity. When you act from this fixed identity, you reinforce your old story — the good bad and the ugly. To heal is to transform a limiting story into one of health, vitality and fulfillment.
In this session, you'll discover:
You are not, in fact, your story.
The narratives that inform humanity's (and your own!) spiritual evolution.
How to move from being a character in your life's story to the author.
Ways to sculpt a full bodied vision of who you are becoming.
Module 5: Soul Loss & Soul Remembering:
Creating Ceremony for Reintegration
(April 13)
In traditional shamanism, the shaman travels to "non-ordinary" reality with a power animal or spirit guide to locate and recover parts of the soul, that have been lost or suppressed due to trauma, pain or a disturbance. In Embodied Shamanism, you see how these practices can also be used to integrate the wisdom of our ancestors and integrate them into our lives.
In this session, you'll:
Discover heal ancestral wounding that is part of the continuum of your life.
Access to advice from your ancestors and spirit guides.
Deconstruct your "master identity" narrative — a fixed idea of who you are based on the past.
Re-member lost soul parts and recover missing parts of a narrative that expresses who you truly are.
Module 6: Shapeshifting:
Accessing a New Realm of Being & Possibility
(April 20)
Shapeshifting is one of the most powerful practices in shamanism, transferring consciousness to assimilate strength, wisdom and power. Through this transformative technique, you'll shift into a more empowering Master Identity Narrative — physically, emotionally and spiritually.
In this session, you'll discover:
How to shapeshift into a new story of who you are in your life.
Practices for staying aligned with your new narrative.
Ways to ground and integrate your new narrative into your life and community.
Module 7: The Power of Language:
Re-languaging Our Lives & Future
(April 27)
We tend to underestimate the power of words and language in our world. Everything that exists has been named by us or by our ancestors. When you understand how language defines reality, you can reclaim your power to create, transform and bring forth the miraculous into our lives.
In this session, you'll discover:
How language defines being in the world.
Ways to reclaim your power through the words you choose.
New levels of creativity in every area of your life.
How to transform blocks into expanding your fullest expression of yourself.
How to listen in deeper and more empowering ways.
Module 8: The Key to Authorship:
Reclaiming Your Innate Power
(May 4)
Are you living as a main character — or the main author — of your life story? Past experiences or self-limiting beliefs may be keeping you bound to this story. When you fully claim the power of authorship, a new world of truth and possibility opens up for you.
In this session, you'll:
Discover how to step into your story as the rightful author, not just a character.
Release self-limiting beliefs and assumptions about your life.
Savor the mystery of the unknown, the genesis of creativity.
Tap into your authentic power through gratitude and forgiveness practices.
Module 9: The Power of Community: Imagining a New Future with Others
(May 11)
The story of your life is embedded in a larger story of your community and the world around you. Your individual story changes only if the larger narrative of your community also shifts.
In this session, you'll:
Identify the self-limiting stories embedded in your community.
Create a more empowering community narrative.
Build a community of soul allies that support your evolution.
Create a new narrative for living a life you love.
Module 10: Daily Practices:
Building New Neural Pathways
(May 18)
Any story that is not created in the moment, is a product of the remembered past or imagined future. It's a pattern of belief and being. Daily practices, rituals and ceremonies can support you in remembering that reality is malleable and every moment is a choice to transform old mundane patterns into a miraculous new story.
In this session, you'll:
Learn to repattern your habitual ways of being into new and generative actions.
Develop daily practices to build new neural pathways that embed your new life story in your body, mind and spirit.
Identify triggers for old patterns so you can avoid backsliding and experience the freedom of an ever-unfolding present moment story.
Use your shamanic journey work to realign with your soul purpose.
Module 11: Living Complaint Free:
The Miraculous Power of Managing Your Words
(May 25)
Few things erode the quality of your life more than the seemingly benign act of complaining. (Alas, most of us do complain!) When you complain or gossip, you demean yourself and others and block the full expression of your own and others' potential.
Managing your conversations helps transform self-destructive complaints into calls to positive action and portals to greater awareness.
In this session, you'll discover:
How your words erode or expand the quality of your life.
How complaint-free conversations can create the miraculous.
How to use complaints as portals to higher consciousness.
The power to transform destructive words into opportunities for empowerment.
How to interrupt the trance of unworthiness with loving awareness.
Module 12: Shamanic Coaching:
Empowering Others
(June 1)
In these times of chaos and rapid change, your own growth is essential in serving the awakening of others. In fact, the more awake and aware you become, the more natural it is to engage in selfless service, showing others how they, too, can become authors of their own lives.
In this session, you'll discover:
Time-tested listening techniques to empower others on their path.
Michael's proven methods for building a successful Shamanic Coaching practice.
How to use your own journey of awakening for the benefit of your clients.
How to awakening to the power of being of service to your community.
Module 13: Work & Play:
Creating A True Work-Life Balance
(June 8)
In this age of technology and high-speed everything, your life may feel out of control or at least like it's not being managed by YOU. Do you struggle with balancing outer and inner responsibilities? Have you lost your connection to others and the sacred pulse of life?
Entering the next evolution of human development requires that you enter the stillness within, so that you can access the wisdom you need to guide your life and actions.
In this session, you'll discover:
Your integral role with nature and the future of life on Earth.
Insights and tools for creating more balance and peace of mind.
How to keep your commitments alive and take related action.
The power of inner stillness in the evolution of your development.
Module 14: Grateful Living from Your Heart:
The Path of Service
(June 15)
In the end, it's all about LOVE...
The path of listening with and to your heart leads to a life of loving and serving others. It can be all-too-familiar, to listen to the mind and let Master Identity Narratives run the show. Now it's time to discover the real power of living from the voice of the grateful heart.
In this session, you'll discover:
The power in celebrating the life you've been given.
Unconditional love and its power to change your life.
The alchemy of your heart-centered story of transformation.
The abundant life possible when you live from a grateful heart.
Completing the journey with our learning community.
The Embodied Shamanism Mentorship Program Bonus Collection
In addition to Michael's transformative 14-week virtual course, you'll receive these powerful training sessions with the world's leading visionaries and teachers. These bonus sessions are being offered to complement the course — and take your understanding and practice to a deeper level.
A Shaman's Miraculous Tools for Healing
Audio Dialogue with Michael and Alberto Villoldo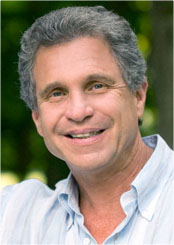 In this conversation, Alberto Villoldo shares with Michael shamanic healing practices and the miraculous tools of the shaman. He talks about stories and how shamans work with transforming our story into a better, more interesting and more empowering story for a better life. We also discuss shamanic energy medicine and how it is different from allopathic medicine. He shares about working in the luminous energy field and how to eliminate toxic energy in our lives.
Alberto Villoldo, PhD is the author of numerous bestselling books and is a psychologist and medical anthropologist who has studied the spiritual practices of the Amazon and the Andes for more than 25 years. While at San Francisco State University, he founded the Biological Self-Regulation Laboratory to study how the mind creates psychosomatic health and disease. Dr. Villoldo directs The Four Winds Society, where he instructs individuals throughout the world in the practice of energy medicine and soul retrieval. He has training centers in New England; California; the U.K.; the Netherlands; and Park City, Utah. An avid skier, hiker and mountaineer, he leads annual expeditions to the Amazon and the Andes to work with the wisdom teachers of the Americas.
Ancient Teachings for a Modern World
Audio Dialogue with Michael and Lynn Andrews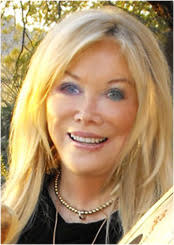 Lynn Andrews and Michael discuss her new book Coming Full Circle where she talks about her 30 year journey from her apprenticeship with Agnes Whistling Elk and Ruby Plenty Chiefs and her journeys to Australia to study with an Aboriginal woman, the Yucatan to apprentice with a curandera of Mayan decent, Nepal to learn and apprentice with another power woman and her many years of working with the Sisters of the Shields. Lynn reminds us that there is no beginning and no end to the circle of life, and that there is a spiritual solution to every one of life's problems.
Lynn Andrews is the New York Times and internationally bestselling author of the Medicine Woman Series, which chronicles her three decades of study and work with shaman healers on four continents. She is recognized worldwide as a leader in the fields of spiritual healing and personal empowerment. Lynn is initiated as a member of the Sisterhood of the Shields, 44 women who are healers from cultures as diverse as Panama, Guatemala, Australia, Nepal, North America and the Yucatan. Remaining hidden, the Sisterhood has appointed Ms. Andrews as their public messenger. Passed from generation to generation, their teachings, born of the sacred feminine, have been practiced, guarded and handed down from shaman to apprentice, mother to daughter, for over 5,000 years. Along with her Medicine Woman Series, Lynn has written a total of 21 best selling books and workbooks about her work with these women and their unique and deeply profound teachings.
Shapeshifting into Higher Consciousness
Audio Dialogue with Michael and Llyn Roberts
Michael and Llyn discuss how we can use the ancient practice of shapeshifting to literally shift into a new human being with a higher level of consciousness that is more whole, profound and connected with the web of life. When we learn to merge with the eternal web of life we tap into the field of all possibilities and can shift our personal narrative into an entirely new human being. Llyn shares how Shapeshifting is possible because everything is interconnected, and because the nature of our reality is malleable. Shapeshifting is innate to us all and is the calling card of nature, and of life. Engaging it consciously can help us change perspectives, reality, and experience greater wholeness.
Llyn Roberts, MA is an award-winning author and a prominent teacher of healing and shamanism. Her dynamic teaching and writing styles incorporate a background in contemplative psychotherapy, Tibetan Buddhism, work in remote locations with diverse indigenous shamanic groups, Reiki, and Western body-mind approaches to healing. Roberts holds a master's degree in Tibetan Buddhist and Western Psychology and was initiated by shamans in South America and Siberia. She has trained extensively with Ecuadorian Quechua healers and facilitated sacred journeys to indigenous people living in remote regions of the Amazon, the Asian steppes, high Andes, and in ancient Mayalands.
What Graduates of The Path of Embodied Shamanism Are Saying...
Michael has a great depth of exposure to so many ideas, paradigms and ways to reach the source... He has a very deep understanding and discovery of what we are as people due to his background. He has a special ability to bring it all together in practical ways that are easily understood and assimilated. A master makes his work seem easy, simple... some such quote comes to mind and fits Michael so well. He is a very clear and gifted writer and speaker, with simple descriptions of the depths he has discovered. He makes it easy to understand and feel — and of course embody! Wonderful, valuable and so helpful for so many.
– Carol Wright, Vancouver, British Columbia, Canada
This course helped me with advancing my shamanism studies. Reading books are helpful but attending a course with someone who walks the walk and being able to hear their voice makes the course more personal. Questions posed by other students are helpful because sometimes someone will ask the question you wanted to ask but didn't know how to word it correctly. I love The Shift Network and all that they offer to us.
– Pam, Manchester, WA
Michael Stone has opened up the field of Shamanic Practice to be useful on a daily basis! The journeys bring about wonderful feelings and he really sets the stage for deep insights to happen. His welcoming warmth and loving way of interacting with the Q&A callers is magnetic. It's a privilege to have to opportunity to be mentored by such a wise and humble being.
– Thorn, Sonoma County, CA
I gained so much insight about myself and was able to transform old dysfunctional patterns/habits into new ones that have benefited my life in so many ways! The weekly calls, and homework were something I looked forward to each week. It didn't feel like a chore to participate and do the work. Instead it felt like "This is what I get to do to nourish myself" which has not only benefitted me, but everyone else that I am in relationship with! I am so grateful for The Shift Network and Michael Stone for providing such a wonderful learning and healing experience. The world is a better place for it!
– Catherine Lucas. Naples, FL
I signed up for this course so that I may learn more about Shamanic practices and I ended up knowing more about myself. This course was a gradual layering of information and using journeys to learn more about ourselves. I found a sense of freedom in the knowledge gained and renewed confidence and happiness in my life.
– Angela, Port Coquitlam, British Columbia, Canada
Michael Stone is a gifted teacher and coach, and shamanic journeys with his guidance are rich and meaningful. I learned more about how to work shamanically with my whole self and to integrate practices that keep me grounded in my body. If you want to explore shamanism in a holistic and supportive context, Embodied Shamanism with Michael Stone is a good place to start.
– Sally, Milwaukee, WI
This course, with its emphasis on involving the body and connecting to the wonder and delight of ourselves, energized me in a beautiful way. I deeply appreciate Michael Stone's willingness to personally engage and share himself, on the calls and on the Facebook group.
– Lesley Tabor, East Schodack, NY
Michael is such warm and great facilitator! I have left the course with a real sense of motivation to move forward with a project. With Michael's help i have changed my narrative about the next chapter in my life! A priceless gift, Thank you Michael.
– Caroline Newman, Vancouver Island, British Columbia, Canada
My first experience studying shamanism was with this course. I was happy to learn to journey and to discover how important the drum beats and rattling was instrumental in my journeying. Now I can journey on my own and open up that 'unseen' world successfully to learn, grow and discover.
– Rona Frye, Lake Geneva, WI
This is a great course to embark on for those wanting to connect with their inner "shaman" and learn how to embody specific techniques in connecting with non-physical realities and subtle energies. It is an awesome course in "grounding" into one's daily life and learning how to see each aspect of how we choose to live as sacred and our own chosen path to full awareness.
– Mark, Sunshine Coast, British Columbia, Canada
I found Michael Stone to be one of the most authentic, inspiring, supportive, down to earth faculty I have listened to.
– Laurene, Aarau, Switzerland
Join the Global Community
The Embodied Shamanism Mentorship Program not only offers some of the most advanced online teachings currently available, it also offers a thriving global community of support.
Join your fellow students and practitioners from across the world in the live interactive conference calls or in our online community to support and learn from each other while you learn the embodied shamanic practice of heart-centered coaching while refining your purpose for being here on the planet and how you can use your shamanism to express it.
This international community is also at the leading edge of a global movement of people who are committed to manifesting a better world for all beings. This emerging planetary movement is rooted in an open heart and stands for the principles of mutual support, cooperation, harmony and reverence for all of life.
Course sessions are on Wednesdays at 5:00pm Pacific.
Here's What You'll Receive
14 90-Minute Class Sessions with Michael Stone
Experience a rare opportunity to be mentored and learn with shamanic coach and teacher Michael Stone — from the comfort of your own home. Each class session guides you to learn the specific skills and abilities to move toward an embodied journey process.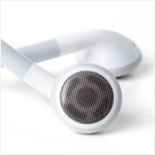 14 Audio Recordings of Class Sessions
After each class, the audio will be available for you to download in high quality MP3 format. This way, you'll never have to worry about missing a session, and you can listen anytime and anywhere — on your iPod, in your car and at your convenience.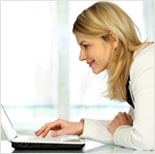 14 PDF Transcripts of Class Sessions
In addition to the high quality MP3 audios, you'll also receive the entire class transcription in PDF format after each session is completed. This way you can review, print and highlight the most important insights and practices that you'll learn.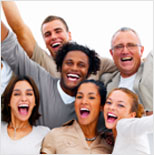 14 30-Minute Interactive
Group Sessions
Following each class session there will be an optional live 30-minute community session where you may be placed in an intimate group with several other participants on the conference call to interact and share to help further integrate the weekly lessons.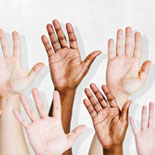 Interactive Exercises and Questions for Each Lesson
After each lesson, you will then have the option to do related exercises, practice new tools and answer questions in order to accelerate your learning and integrate each week's lesson.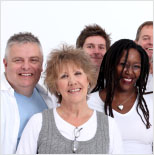 Online Community
Our exclusive Facebook online community is the perfect place to continue your learning after each class. Here, you can ask additional questions, interact with your fellow students and get access to additional resources to take your learning experience to an even deeper level.
The Embodied Shamanism Mentorship Program Bonus Collection
A Shaman's Miraculous Tools for Healing
Audio Dialogue with Michael and Alberto Villoldo
Ancient Teachings for a Modern World
Audio Dialogue with Michael and Lynn Andrews
Shapeshifting into Higher Consciousness
Audio Dialogue with Michael and Llyn Roberts
An Unprecedented Opportunity to Join The Embodied Shamanism Mentorship Program Virtual Training
We at The Shift Network feel deeply honored that Michael Stone has chosen to partner with us on this exclusive, LIVE online training. As you may know, this is a rare opportunity to learn directly from a contemporary shamanic practitioner and whose powerful insights and pioneering work are helping us heal and awaken ourselves — and our world.
Through this powerful online format, you'll not only save time and money on workshop costs (plus travel, accommodations and meals — which would cost thousands of dollars), you'll be able to benefit from Michael's incredible teachings and exercises from the comfort of your home — at your own pace!
If you are serious about transforming to living a shamanic way of life through being coached and learning how to be a coach, then you owe it to yourself, your loved ones and our world to take this one-of-a-kind training.
If you're ready to take the next step in evolving yourself, click the register button below to reserve your space now.
More Praise for Michael Stone...
Michael Stone is truly passionate about coaching people to help each person embrace his or her creative potential. He draws from a wealth of experience from his work in the corporate world and through his spiritual path. I have watched Michael teach people shamanic wisdom through his 5Rhythms dance classes and was moved by his sense of compassion, his inspiring stories, and his ability to create safe and sacred space.
– Sandra Ingerman, Author of 10 books on Shamanism, including Walking in Light: The Everyday Empowerment of Shamanic Life
Michael is a brilliant and inspiring man. With decades of experience working with people in diverse transformational settings, he has developed a unique approach of integrating coaching with shamanism. Combining ancient wisdom with contemporary and time-proven methods, he offers the experiences and insights, as well as the practical skills, that support us to be worthy guides — and embody a heart-centered life.
– Llyn Roberts, MA, Award-winning Author of Shapeshifting into Higher Consciousness & Co-author with Sandra Ingerman of Speaking with Nature
Michael Stone is a dear friend and one of the most responsible and illumined voices of this chaotic and transformative time.
– Andrew Harvey
Michael Stone is the kind of radio host who takes the conversation to where it should be — real, edgy and true.
– Marianne Williamson
I have had the exceptional pleasure of being guided by Michael during an embodied shamanism movement class at a recent retreat. I have been deeply engaged in shamanic practice for the past eight years but I have never done any journeying while dancing, until this dance lead by Michael.
He played a song that reminded me of a portal into non-ordinary reality. I started playing around with dancing, moving as if I was going through my portal and before I knew it I was in the most incredible healing journey with the collective. Together my brothers and sisters in the collective began releasing patterns, thoughts, and beliefs that are not supportive of life. The earth opened up to alchemize, transform and transmute these energies. Then we had a huge celebration! Thank you Michael for creating sacred space for this profoundly healing and thrilling journey!
– Tracy Shulsinger, Shamanic Practitioner & Teacher, Family Nurse Practitioner
Michael Stone knows how to bring people together in support of an aligned vision! My department was comprised of 6 different nationalities and languages, and was in continuous conflict. He came into our group and taught us how to stop, look and listen. His work created greater understanding, appreciation and focus, not to mention they were a lot happier...
– Louise Allard, Manager European Union
Michael's work provides a direct entree to altering the culture of an organization and effecting significant change in a very short period of time. What impressed me most about Michael's courses was how "difficult" employees were able to align with management on the larger picture and transform conflict into clear working agreements. For management teams seeking to revitalize the spirit of their organization and build strong, mutually supportive teams, I can whole-heartily recommend his work.
– Bob Hoffman, Former Chief of Staff for the California Environmental Protection Agency
Michael Stone is one of the most perceptive and informed interviewers I have ever encountered. His show, Conversations, is a great contribution towards the evolution of the universal human.
– Barbara Marx Hubbard
I love conversations that cause us to think deeply together, and the questions you posed did just that. I appreciate your depth and spirit...
– Gail Larsen
Riding the breaking waves of both cultural transformation and personal development, Michael Stone is a consummate interviewer, adept in the art of warm, engaging, and revealing conversation.
– Bill Plotkin
Thank you for being such a magnificent host and authentic embodiment of the divine masculine! I appreciated your presence and heart immensely.
– Sera Beak
Being with Michael Stone on Conversations was a delight, he creates such an atmosphere of warm welcome for his guest and listeners. Michael brings his curiosity and brightness to exploring the domains that can most directly awaken our hearts and help the healing of our earth.
– Tara Brach
About Michael Stone. . .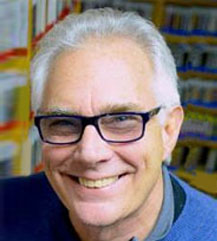 Michael Stone, MSOD, ISOD spent most of his vocational life as a corporate organizational development consultant, communications specialist and leadership trainer. His company, Mastery of Management International (MMI), focused on bringing heart and meaning into the workplace as a tool for increasing productivity, connectivity and creativity. For over three decades he has worked with Fortune 500 companies, NGOs and social profit institutions throughout Europe and North America. For the past 10 years Michael has focused his attention on the social profit sector while deepening his knowledge of shamanism, gender issues and creative alternatives to current organizational structures and methods of productivity.
Michael is the host of KVMR's award winning show, Conversations: Possibilities and Perspectives on Local and Global Issues. It focuses on environmental restoration, spiritual fulfillment, evolutionary cosmology, community building, wellness and social justice issues. He is also a journalist who contributes to numerous publications, including his own e-newsletter, The Well of Light. Michael has extensive training in somatic movement and is a certified trainer in Trance Dance, Soul Motion, and Gabrielle Roth's 5Rhythms. He has brought his training in communications, gestalt, meditation and psychology together with his spiritual and environmental conviction to develop a totally unique approach to bringing forth a new depth in social, cultural and environmental awareness.
Michael has a BS in Organizational Communication and Behavior from California State University Sacramento, an MSOD from Pepperdine University and various post-graduate courses, including the 2-year International Organizational Systems Development (ISOD) from Cleveland Gestalt Institute where he focused on cross cultural applications of Gestalt methodology in International Organizational Systems. He is also a shamanic teacher and practitioner and graduate of Sandra Ingerman's Shamanic teachers program. His book, Organizational Shamanism: Revitalizing the Spirit of Work, is due to be published soon.
Frequently Asked Questions
Q: What is a virtual course?
I have never participated before in an online course. The packaging, presentation, inclusion and Facebook postings created a wonderful, safe cocoon to participate. I haven't seen a course so well put together ever — not in all the years of taking college classes — and I had my doubts about doing an online course. The wealth of organization and ease of learning materials and support made this fun as well.
– Claudia F., Medford
A: It's a great way to engage live teachings and each other from the comfort of your home! All you need is a phone line (or an equivalent voice service). If there is more than one person in your household taking the course, you will each need your own line. We use MaestroConference to make it just like an in-person event, where you can ask questions, participate in groups, and deepen your exploration of the course themes.
Please note that dialing MaestroConference from your phone is a regular toll call to California, and your telephone service provider will charge you according to your existing long-distance calling plan. You can also use Skype credit/subscription or Google Voice to dial in to MaestroConference, and you'll need to use your virtual keypad to enter your PIN and to indicate that you want to ask a question. Other options include calling cards and discount long-distance carriers, and we also have a webcast which is free to use from anywhere in the world.
Q: Can I get benefit from the course if I miss the live classes?
A: Absolutely! You can download the recordings and transcripts of all course sessions from our online media archive, so you never need to worry about missing live calls. You can also engage the full community and leaders on our private community website.
Q: Can you tell me about the Private Course Group?
A: We will have a private community group for all course participants on Facebook that will support you in making connections with others, sharing insights, engaging in discussions, completing homework assignments and exchanging information about events and other activities that can supplement your transformational journey. You'll have the ability to share your experiences, projects, and growth throughout the Course.
Q: Are there scholarships available for this Training?
A: Yes, we always make a certain percentage of spaces available for partial scholarships, giving preference to those in developing countries or doing important but underpaid work to which they can apply the training material immediately. If you would like to apply for a scholarship, please review our guidelines, which include a link to our online application form.
Q: What is your refund policy?
A: Your satisfaction with The Shift Network and this course is our highest priority! We offer a satisfaction guarantee so that you can sample the course risk-free. The deadline to receive a full refund is March 30, 2016. To request a refund, please click on this refund request form and submit your request. Your refund will be processed within five business days and we'll send you an email confirming your refund. However, we'd love to have a chance to address and resolve your concerns first. If there is something we can assist you with, please email us at support@theshiftnetwork.com, and we'll be happy to help! (No refund requests accepted after the above date or with scholarship awards.)
Q: How can I reach Customer Support?
A: Please visit our Customer Support Center, where you should be able to find the answer to your question or the solution to a problem. And if you can't, you can submit an online request form and we'll get right back to you.