A Free Virtual Event
Featuring Shamanic Teacher
Sandra Ingerman
Click the Button to Select a Time and Reserve Your Spot

Have You Ever Wished You Could Gain a Deeper Perspective on Your Life Challenges & Have Guidance Available Whenever You Need It?
If so, you'll want to learn more about the practice of shamanic journeying to access higher guidance from helping spirit-allies in higher realms who are here to help you navigate your life with more wisdom and clarity.
For over 100,000 years, shamans around the world have perfected the art of traveling in consciousness to other levels of reality, gaining access to information that can seem quite extraordinary about how to treat and prevent disease, avoid negative situations, clear family issues, plan for our future, and more.
Through the practice of shamanic journeying, you too can consciously enter into parallel worlds of consciousness in which you can receive their accurate and helpful guidance on whatever life situations you face.
Once you have learned the core skills, the practice is alive within you — available all the time whenever you need it. This leads to a feeling of real empowerment and helps you better fulfill your role within your family and community.
In The Healing Power of Shamanic Journeying special online event, one of the most respected teachers of shamanism, Sandra Ingerman, will advance your understanding of shamanic journeying with Sandra's goal is for you to use this workshop for cultivating a rich inner landscape so you can step into beautiful new possibilities for your life with more confidence.
As you learn to enter into deep inner states, you will feel more joy, empowerment and appreciation for life. You'll begin to truly walk the path of Spirit and not be tied to what your ego is pushing you towards but instead to what gives you true meaning.
As you grow the skills of shamanic journeying over time, you will experience enhanced well-being emotionally, mentally and physically. You'll learn to ride the waves of change more gracefully, as well as know what changes are realistic to make in your life.
During this 60-minute free online event you'll learn:
How to bring the practice of shamanism — the oldest spiritual practice in the world — into your modern-day life to improve every aspect of yourself: emotionally, mentally and physically
How harnessing the power of ceremony can create healing and positive change in your life and the lives of those around you
The power of shamanic journeying and how it can connect you with many sources of guidance and inspiration so you can tap into your own intuitive gifts to manifest positive outcomes for yourself and others
How shamans view emotional and physical illness — what causes it and how to to seek guidance and support through shamanic journeying
Shamanism as a way of life that improves our health and well-being, and how it also helps us to be in service to the planet
And so much more...
Sign Up Now

to Access Higher Guidance, Healing, And Deeper Perspective for Your Life Challenges Through Shamanic Journeying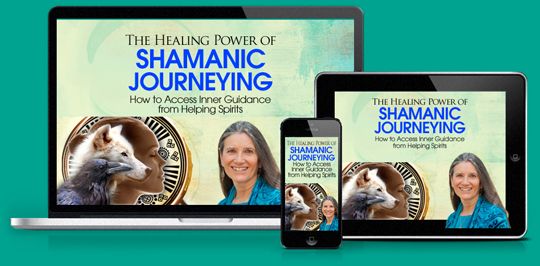 The Healing Power of Shamanic Journeying is a free event now playing through The Shift Network. Choose your preferred date and time below to access this training with world-renowned Shamanic Teacher, Sandra Ingerman
Your information is safe with us! We'll never share or sell it, and will use it to send you notifications about this program and other related information from The Shift Network. Each email we send contains an unsubscribe link for your convenience.
What People Are Saying About Sandra Ingerman...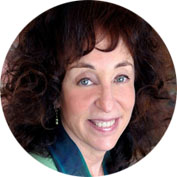 Sandra Ingerman is a profound and wise teacher. She is a rare jewel of a being and teacher. Don't wait a minute more. Learn from her!
— Judith Orloff, MD, Author of Second Sight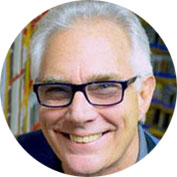 Of all the shamanic teachers and practitioners I have worked with or had on my radio show, Sandra is the most authentic, grounded and ego-less teacher I have ever encountered. Her ability to translate ancient indigenous and shamanic wisdom into lay language makes it accessible to anyone who is looking for personal and spiritual growth.
— Michael Stone, Host of KVMR's Conversations
Ingerman is one of those great teachers who grabs you by the heart and makes you want to be a better person. Luckily, she also teaches you the methodology in which to engage in doing so and models that methodology powerfully by her own life and work.
— Cecile Carson, MD, Editor of Spirited Medicine: Shamanism in Contemporary Healthcare
A shaman sees with the heart. Sandra Ingerman teaches from the heart. Sandra is a devoted teacher; deeply committed to teaching Shamanism as a way to positively impact our lives and the future of our planet. Connected to the Spirit That Lives In All Things, Sandra holds a deep belief that if we can change ourselves, we can dream forward a new vision of our world.
— Damini Celebre, Author of Painting the Landscape of Your Soul
The gifts of Sandra Ingerman's teaching and writing have inspired me to continue my own journey of becoming a shamanic healing companion. Her clarity and integrity have given me the courage to bring this healing to my hospitalized patients.
— Alan M. Davis, MD, PhD, President of The Society for Shamanic Practice
About Sandra Ingerman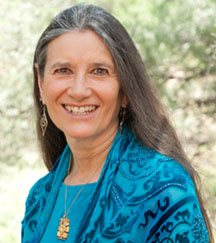 Sandra Ingerman, MA, is an award winning author of ten books, including Soul Retrieval: Mending the Fragmented Self, Medicine for the Earth: How to Heal Personal and Environmental Toxins, Walking in Light: The Everyday Empowerment of Shamanic Life and Speaking with Nature (co-authored with Llyn Roberts). She is the presenter of seven audio programs produced by Sounds True, and she is the creator of the Transmutation App. Sandra is a world renowned teacher of shamanism and has been teaching for more than 30 years. She has taught workshops internationally on shamanic journeying, healing and reversing environmental pollution using spiritual methods. Sandra is recognized for bridging ancient cross-cultural healing methods into our modern culture addressing the needs of our times.
Sandra is devoted to teaching people how we can work together as a global community to bring about positive change for the planet. She is passionate about helping people to reconnect with nature.
Sandra is a licensed marriage and family therapist and professional mental health counselor. She is also a board-certified expert on traumatic stress. She was awarded the 2007 Peace Award from the Global Foundation for Integrative Medicine. Sandra was chosen as one of the Top 10 Spiritual Leaders of 2013 by Spirituality & Health Magazine.