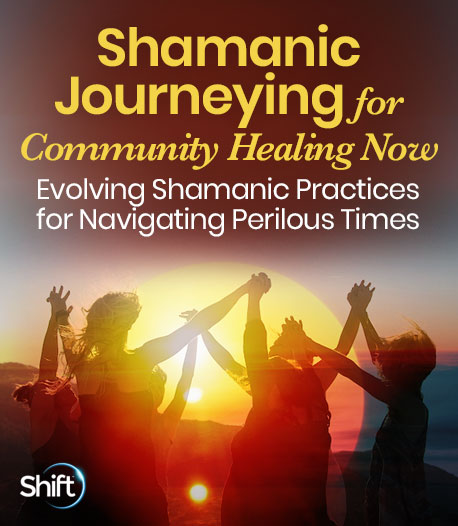 Receive an uplifting message from renowned shamanic teacher Sandra Ingerman— and bring hope and healing to yourself and your community through the loving wisdom transmissions of past generations.
Explore how evolving shamanic practices can help you bridge the gap between your professional, personal, and spiritual worlds.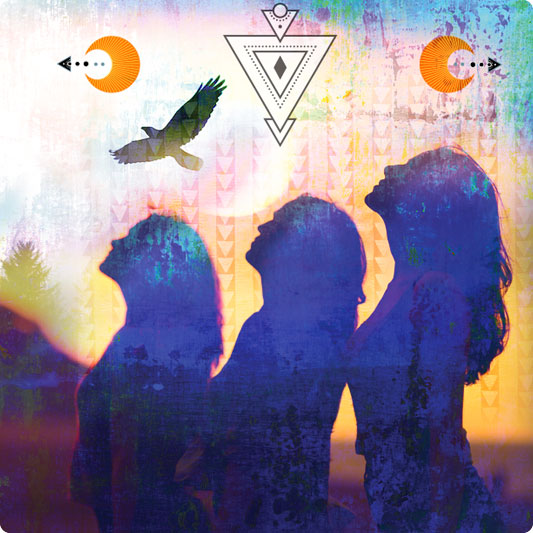 Difficult times are often the most powerful and important times for spiritual practice.
It's clear that we're in a perilous, unstable, and uncertain time on planet Earth. Even so, it's possible to find sacred ground on which to stand and offer healing in these times… if you know how to access it.
The way of the shaman involves a serious search for deeper wisdom, healing, and knowledge to help weather difficult times. And amid the cacophony of the demands of modern living, shamanic practices are still offering new possibilities and solutions for healing.
Shamanic practices are becoming increasingly popular now for this very reason — they urge us to live congruently within ourselves and in community with others so that all beings can freely and consciously participate in life, sharing their gifts and generational wisdom within the context of an even greater shared purpose.
During this special online event with world-renowned shamanic teacher Sandra Ingerman, you'll learn how you can apply shamanic journeying and practices in your everyday world, even in places where you might not think they belong.
You'll see shamanism in a new light — as a tangible spiritual tool for living more wisely and bridging the gap between your professional, personal, and spiritual lives.
You'll learn how in a world that's rife with willpower run amuck, shamanism welcomes the strength of surrender and the saving grace of sensitivity. "Let down your walls and trust in the larger plan," it beckons. Only an open heart can access and receive the information that's vital to healing our world.
As one of the remaining original teachers who started bringing ancient shamanic teachings to the modern West more than 40 years ago, Sandra has contributed to the preservation of shamanism in the modern world — even as the practice has evolved and changed…
She's witnessed the gains and losses of trying to preserve ancient shamanic teachings in a modern world — and has aligned shamanism's original wisdom and solutions with the timely issues we collectively face.
During this event, she'll guide you in a special meditation to hear the loving wisdom, encouragement, and guidance of past generations held by sacred stones. Their solidity and longevity give us deep wisdom to stand on now.
She will also lead you into sacred space as you access ancient guidance through reconnection to yourself, nature, and the universe — and leave heartfelt intentions and messages for future generations within your own stone.
In doing so, you'll offer compassion, blessings, and peace to the world as it is right now, which is actually the key to your own healing — harnessing the soft power of your sensitivity to receive a broader spectrum of information from helping spirits of shamanic realms that is vital to our perilous times.
Shamanic journeying can give us direct access to the sustenance of our souls and teach us how to obtain all of our needs while respecting the great web of life.
Join Sandra, a beloved Shift teacher and devout shamanic healer, to discover how you can harness the power of shamanism in humanity's hour of need.
In this extraordinary online event, you'll:
Explore the gifts of sensitivity as they relate to shamanic practice — and learn why it's important to stop being a sensitive who creates boundaries with the world
Discover how you can integrate shamanic journeying practices in a wide variety of professions, including medicine, education and law
Gain fresh insights on how to use shamanic practices to help children and others who are struggling with the realities of an uncertain future and find peace, healing, and hope now
Be guided in a meditation to hear the messages of resilience, strength, and hope of past generations within a stone — and leave guidance for enduring uncertainty and change for future generation within your own sacred stone
Discover the tangible benefits of shamanism — and how to best bring ancient shamanic practices into the modern Western world now
In joining this special event with legendary shamanic teacher Sandra Ingerman, you'll also be among the first to learn about Sandra's brand new course on shamanic journeying in community — connecting with like-minded humans, helping spirits and the natural world to navigate times of peril.
Sign Up Now
Join this FREE video event with Sandra Ingerman, MA and explore the evolving dimensions of shamanism and its potential to bridge the gap between professional, personal, and spiritual worlds.
Free Video Event
Your information is safe with us! We'll never share or sell it, and will use it only to send you notifications about this program and other related information from The Shift Network. Each email we send contains an unsubscribe link for your convenience.
What People Are Saying About Sandra Ingerman, MA...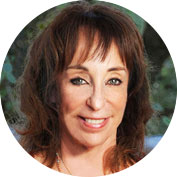 "[Sandra] is a rare jewel of a being and teacher."
Sandra Ingerman is a profound and wise teacher. She's a rare jewel of a being and teacher. Don't wait a minute more. Learn from her!
— Judith Orloff, MD, author of Second Sight
"Sandra Ingerman teaches from the heart."
A shaman sees with the heart. Sandra Ingerman teaches from the heart. Sandra is a devoted teacher, deeply committed to teaching shamanism as a way to positively impact our lives and the future of our planet. Connected to the Spirit that lives in all things, Sandra holds a deep belief that if we can change ourselves, we can dream forward a new vision of our world.
— Damini Celebre, author of Painting the Landscape of Your Soul
"[Sandra] grabs you by the heart and makes you want to be a better person."
[Sandra] is one of those great teachers who grabs you by the heart and makes you want to be a better person. Luckily, she also teaches you the methodology in which to engage in doing so, and models that methodology powerfully by her own life and work.
— Cecile Carson, MD, editor of Spirited Medicine: Shamanism in Contemporary Healthcare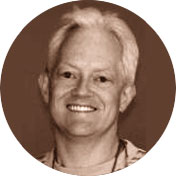 "[Sandra's] clarity and integrity have given me the courage..."
The gifts of Sandra Ingerman's teachings and writings have inspired me to continue my own journey of becoming a shamanic healing companion. Her clarity and integrity have given me the courage to bring this healing to my hospitalized patients.
— Alan M. Davis, MD, president of the Society for Shamanic Practice
About Sandra Ingerman, MA
Sandra Ingerman, MA, a world-renowned teacher of shamanism, is recognized for bridging ancient cross-cultural healing methods with modern culture. She's taught for almost 40 years, including workshops worldwide on shamanic journeying, healing, and reversing environmental pollution using spiritual methods.
Sandra is a licensed marriage and family therapist, professional mental health counselor, and a board-certified expert on traumatic stress. Watkins Body Mind Spirit magazine honored her by including her in their 100 Most Spiritually Influential People of 2020. She was also chosen as one of the Top 10 Spiritual Leaders of 2013 by Spirituality and Health magazine, and was awarded the 2007 Peace Award from the Global Foundation for Integrative Medicine.
She's authored 12 books, including Soul Retrieval: Mending the Fragmented Self... Medicine for the Earth... Walking in Light... and The Book of Ceremony: Shamanic Wisdom for Invoking the Sacred in Everyday Life. Sandra and Hank Wesselman's book, Awakening to the Spirit World: The Shamanic Path of Direct Revelation, won both the 2011 COVR (Coalition of Visionary Resources) Visionary Award and the 2011 IPPY (Independent Publisher Book Award).
She's also been a presenter for eight audio programs produced by Sounds True.
Since the 1980s, thousands of people have healed from past and present traumas through Soul Retrieval, the classic cross-cultural shamanic healing method Sandra teaches.
Sandra joined in partnership with Renee Baribeau to create a weekly, 30-minute podcast called The Shamans Cave.