The Virtual Event is Now Complete
A Free Virtual Event
With Renowned Teacher-Scholar
Robert Thurman


Uncover the Buddhism beyond Buddhism... and discover how to trust your own inner compass and reclaim your unique path of realization.
Experience a more spacious journey of authentic awakening to the bliss and freedom within you.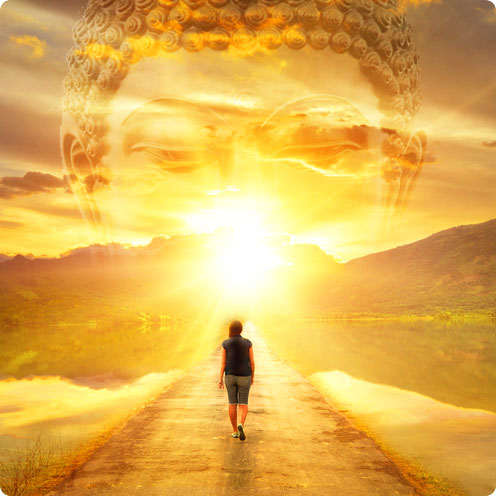 Why has the saying, "If you meet the Buddha on the road, kill him," gotten so much press?
It's certainly not because Buddhism advocates violence of any kind, but because symbolically, our natural human inclination is to put people, beliefs, and practices on pedestals, which tends to keep us stuck.
If we spend all of our time worshipping Buddha as an Enlightened One apart from us, we actually take ourselves away from the reality and the gift of what life is presenting to us right now.
If we get stuck on "being a Buddhist" we may actually miss out on the true joy, compassion, and enlightenment that is available in every moment — once we can see, know, and feel it with the vision and embrace of intuitive wisdom.
The truth is that we need to become aware of the many subtle and ironic ways that we get rigid, fixed, or attached in our quest for true freedom. That's where a revolutionary spirit comes in handy...
It calls for us to break out of the box we might live in. It calls for us to question orthodoxy. It calls for us to not be contained by any system of beliefs.
In fact, a bit of deep inner revolution appears to be necessary for virtually any degree of enlightenment, whether it's of the spiritual, scientific, or moral kind. And that's because what is ultimately real cannot be contained by orthodoxy. Reality is more spacious, joyful, and even playful.
The Dalai Lama calls us again and again to inner revolution, spiritual revolution, and ethical revolution to achieve world peace through inner peace.
If you've found yourself engaged in grim, self-serious, over-stressful spiritual practice, you'll find this special event with Robert Thurman, one of the foremost teachers of Buddhist practices in the West, deeply liberating. And quite fun.
And that's because he'll take you on a journey FROM Buddhist treasures and Buddhist teachings... a journey that ultimately leads you to drop all identifications with Buddhism. It's the "Buddhism beyond Buddhism" and the freedom from all dogma that leads you to the direct recognition of reality as it is.
Robert is known for his unpredictable wit and storytelling as much as for his knowledge of ancient canonical texts, which is perhaps why he and the Dalai Lama, who delights in mischief and laughter, have become such close friends.
Bringing the spirit of unpredictability, revolution, and zaniness into the realm of spiritual practice is essential so it doesn't become stodgy, dessicated, and devoid of real liberating power.
Many of the ways in which we repress our authenticity are subtle, from what we feel is "spiritual" to say or how we're supposed to revere teachers. Robert will tip over a few "sacred cows" in this freewheeling hour as well as transmit some real liberating wisdom from the House of Vimalakirti, whose Vimalakirti Sutra text celebrates an unorthodox approach to life and revels in a revolutionary and inconceivably magical spirit.
You'll both find out more about Buddhism AND be freed from Buddhism at the same time.
In this special 60-minute event you'll:
Discover why it's important to take the Buddhism out of Buddhism in order to become truly free
Understand the importance of questioning the authority of gurus and teachers who others may urge you to place on a pedestal — allowing you to authentically implement the teachings and reclaim your own unique path of awakening
Explore what it means to be an "enlightenmentist" and trust your own inner compass
Hear the example of Shakyamuni Buddha's enlightened disciple, Vimalakirti, from his ancient text in which he deconstructs everyone and everything in order to reveal the infinite blissful glow of the true Reality
See why enlightenment is actually a process of becoming a realist who is more in touch with everyday realities as opposed to seeking to escape them
What People Are Saying About Robert Thurman...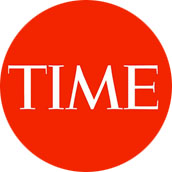 "Larger-than-life scholar-activist destined to convey the dharma..."
[Robert] is the Billy Graham of American Buddhism. Or perhaps the St. Paul, a latter-day, larger-than-life scholar-activist destined to convey the dharma, the precious teachings of Siddhartha, from Asia to America.
— Time magazine, naming Robert one of the 25 most influential Americans
"He turns people on"
[Robert] is bright, he's iconoclastic, he's verbal, he's funny, he's avuncular... he's all of those things you want in a professor. He turns people on.
— Richard Gere, Actor
"The most visible and charismatic exponent of Tibetan Buddhism"
[Robert is] the most visible and charismatic exponent of Tibetan Buddhism.
— Rodger Kamenetz, The New York Times Magazine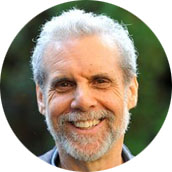 "Robert Thurman is a living treasure..."
Robert Thurman is a living treasure, one of today's most provocative spiritual thinkers.
— Daniel Goleman, Author of Emotional Intelligence
About Robert Thurman
Robert A.F. Thurman is the Jey Tsong Khapa Professor of Indo-Tibetan Buddhist Studies in the Department of Religion at Columbia University and President of the American Institute of Buddhist Studies, a nonprofit affiliated with the Center for Buddhist Studies at Columbia University and dedicated to the publication of translations of important artistic and scientific treatises from the Tibetan Tengyur. At the request of HH the Dalai Lama, Robert co-founded Tibet House US, a nonprofit organization dedicated to the preservation and promotion of Tibetan civilization.
Thurman is known as a talented elucidator of the Buddha's teachings. He is a riveting speaker and an author of many books on Tibet, Buddhism, art, politics and culture, including The Noble Teaching of Vimalakirti; The Central Philosophy of Tibet; The Tibetan Book of the Dead; Infinite Life; Why The Dalai Lama Matters: His Act of Truth as the Solution for China, Tibet, and the World; Love Your Enemies (with Sharon Salzberg); and, most recently, Man of Peace: The Illustrated Life Story of the Dalai Lama of Tibet.
Time chose Professor Thurman as one of its 25 most influential Americans in 1997, and The New York Times recently said Thurman "is considered the leading American expert on Tibetan Buddhism."
Inspired by his good friend the Dalai Lama, Thurman stands on Buddhism's open reality, and thence takes us along with him into an expanded vision of the world, whether the sweep of history, the subtleties of the inner science of the psyche, or the wonders of the life of the heart. He always shares the sense of refuge in the Dharma, Reality, which unfailingly helps us clear away the shrouds of fear and confusion, sustains us with the cheerfulness of an enriched present, and opens a door to a path of realistic hope for a peaceful future.