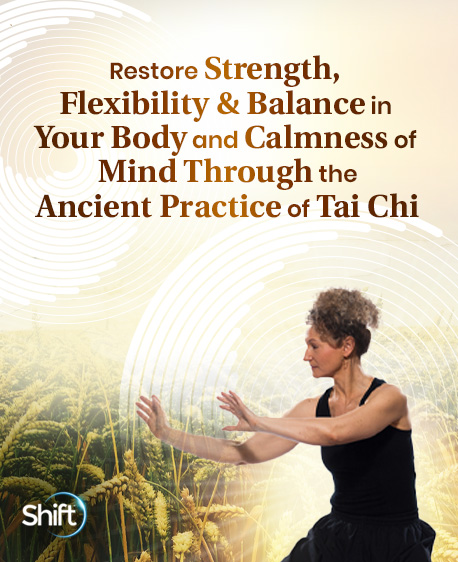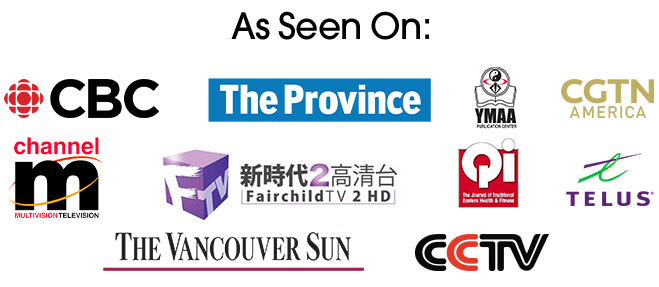 Explore the ancient Chinese martial art of Tai Chi with Master Helen Liang and discover its profound benefits — greater inner and outer strength, calmness, clarity, and inner peace.
Experience a meditation-in-motion that bathes your internal organs from top to bottom with vital life-force energy.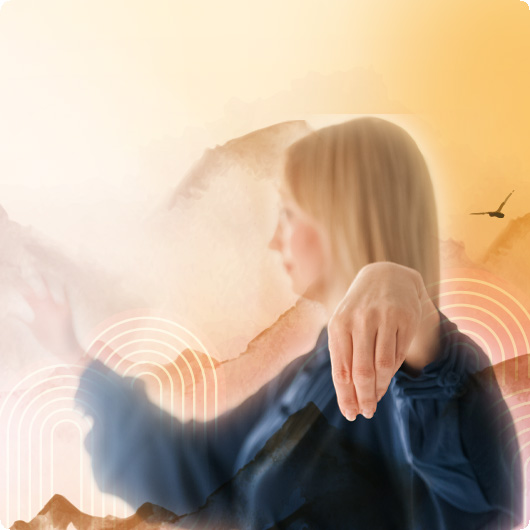 We're emerging from one of the most stressful times in recent history. The pandemic seems to have changed everyone's life in some way.
If you've lost your peace of mind or mental clarity, or even some flexibility and physical strength, you're not alone.
Even in the best of times, the wear and tear of life's journey can take its toll on your health and peace of mind.
Tai Chi Master Helen Liang affirms that a stronger, more flexible body and a mind that is focused in the present moment enables you to face personal challenges successfully, allowing them to wash over you rather than consume you.
But the question is, how can you achieve that?
For centuries, the ancient martial art form Tai Chi has helped people of all ages fortify their physical bodies, regain mental clarity, and access inner tranquility.
Tai Chi is often called "meditation in motion." Its slow, low-impact, precise elegant movements are designed to activate, balance, and harmonize opposing energies — the yin and yang.
Tai Chi also clears the mind of distracting mental chatter through concentration and practice of the different postures.
During this free one-hour online workshop led by Master Helen, she'll demonstrate a powerful pose called Lie — meaning split — which moves Qi (vital life-force energy) from the bottom to the top of your body and throughout your internal organs, improving strength, flexibility, and balance.
Helen will provide an overview of the many physical and mental benefits of the various postures, and illuminate the philosophy of Tai Chi and Taoist principles that are its foundation.
For example, one of the powerful principles in Tai Chi, yielding, is practiced by exerting the least amount of effort to obtain the greatest result. Helen refers to it as using four ounces of strength to move 1,000 pounds. This principle shows us that we can work with nature to use our natural abilities to experience life in a more harmonious way.
Helen will share how you can integrate Tai Chi into your daily life to discover or regain physical and inner strength, flexibility, resilience and vitality, improve your mental clarity, and more fully realize your sacred spiritual nature.
In this free experiential hour-long event, you'll:
Explore how the practice of Tai Chi provides an opportunity for healing physically, mentally, and spiritually
Learn how to perform the Lie pose, one of the 13 Tai Chi postures that will activate your Qi, helping you embrace real life challenges, find peace, and build strength while increasing agility, flexibility, and balance
Delve into the Taoist concept of using the soft to conquer the hard
Understand why a calm and peaceful mind is a gateway to recognizing opportunities and uncovering solutions to challenges
Discover the Taoist meaning of "right time" as you learn the proper timing of the movements, and experience the synergy of how moving one part of the body affects the entire body
Precise, choreographed movements are a vital aspect of Tai Chi. As you discover and practice the Lie pose, you'll have the opportunity to feel your Qi flow throughout your body.
You'll find that as you concentrate on the movements, your mind clears and the chatter quiets.
Helen, the eldest daughter of Grandmaster Shou-Yu Liang, began training in traditional Wushu at the age of four under his strict tutelage. At age 11, she was chosen to train with Sichuan Provincial Wushu School in China, and since then has won many gold medals in competitions throughout the world. After emigrating to Canada in 1985, she has become one of the most revered experts in North America on Chinese martial arts.
This online workshop offers a life-enriching opportunity to experience Tai Chi from a renowned master who has taught thousands of students over the past three decades and is an expert in Tai Chi for women and people with cancer.
More than 25 years ago, when Helen was confined to a hospital bed with terminal-stage lymphoma, a raging fever, and no hope for survival, she asked to go home so she could spend the last few weeks of her life with her family. Through a miraculous series of interventions, she became strong enough to return to her Qigong practice, which restored her to health.
Her own recovery from a dire health diagnosis has fueled her passion for teaching and sharing the transformative principles that saved her life.
During this hour-long event, you'll be among the first to hear about Helen's new 7-week online course, where she'll dive deeper into the essential 13 postures and demonstrate that when done correctly, each posture and movement has its own unique benefit.
You'll learn how to use Tai Chi to improve the physical, mental, and spiritual aspects of your life, and explore how Taoist principles of following nature can help you recognize opportunities offered through the natural flow of life.
Sign Up Now
Join this FREE video event with Master Helen Liang and discover the profound benefits of Tai Chi — greater inner and outer strength, calmness, clarity, and inner peace.

Free Video Event
Your information is safe with us! We'll never share or sell it, and will use it only to send you notifications about this program and other related information from The Shift Network. Each email we send contains an unsubscribe link for your convenience.
What People Are Saying About Master Helen Liang...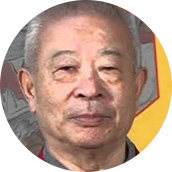 "I believe Helen Liang is the very best teacher to accurately spread the martial arts teachings to all foreign friends."
I am an old friend of Helen Liang's father, Shou-Yu Liang. Twenty years ago, while attending a martial arts competition organized by the American Kung Fu Tai Chi Magazine, Helen, who acted as the master of ceremonies, interviewed me. I retain an extremely good impression of her. She seemed amiable and courteous, and spoke with great clarity. Her train of thought was methodical, especially when expounding her deep knowledge of martial arts. And when she performed the Liu He Ba Fa style during the conference, I was very impressed by her natural and unrestrained style. Her movements were expansive and grounded in solid skills. To truly be able to disseminate the profound knowledge of Chinese martial arts culture outside of China requires not just a strong physical mastery of martial arts skills, and a deep knowledge of the extensive martial arts principles and Chinese culture, but also a true moral character with an extremely open mind to convey all the details with a good command of the English language. Helen Liang has all these. It is for this reason that Helen Liang has received the esteem and deep respect from her many students abroad who have benefitted from her teachings over many years. I believe Helen Liang is the very best teacher to accurately spread the martial arts teachings to all foreign friends.
— Coach Wu Bin, president of the Beijing Wushu Academy, and a 2008 Beijing Olympic torchbearer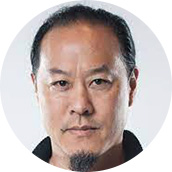 "Few practitioners radiate positive energy and good Qi like Helen."
Master Helen Liang is one of the most exceptional teachers that I've ever had the pleasure of meeting. Her profound wisdom and knowledge comes from an impeccable bloodline and family of masters, as well as from overcoming her own personal challenges fighting cancer. What's more, her complete fluency in English and Mandarin gives her a unique advantage when it comes to her ability to communicate sophisticated concepts across cultures. Few practitioners radiate positive energy and good Qi like Helen. She always inspires me with her optimism and enthusiasm for the arts.
— Gene Ching, staff writer for YMAA Publication Center, YMAA.com, and publisher of KungFuMagazine.com, Santa Cruz, California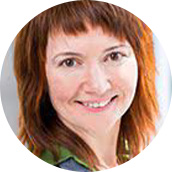 "Helen masterfully teaches details and intent of each movement and connects it with Qi circulation."
I have studied with Master Helen Liang since 2005. In all classes I have taken with her, I felt guided and supported. Helen masterfully teaches details and intent of each movement and connects it with Qi circulation. She is tremendously responsive to the needs and level of each student. When I first started, I was only keen on grasping the martial side of Tai Chi. Helen has been helping me grow and embrace all aspects — physical, energy, martial, and spiritual.
— Anna Tikina, BA, MFS, PhD, director of research and admissions for the BC Council on Admissions & Transfer
"Her insights and techniques... have improved my other fitness activities, posture, work focus, and overall self-awareness."
Helen has been my inspiration and guide on my martial arts, Tai Chi, and Qigong journey for over 15 years. Her insights and techniques apply not only to my forms and Qigong practice, but have improved my other fitness activities, posture, work focus, and overall self-awareness. Helen continuously refines and adjusts her teaching so that even review sessions are filled with new perspectives and new depth, a reflection of her own continuous self-improvement. She always provides the why behind the what, and challenges her students to not just do, but to always explore and understand why they do it. I look forward to many more years as her student!
— Manny Kiesser, Laguna Hills, California
"I feel more relaxed, calm, and energized. I sleep better and am more productive at work."
Helen is a true Master and fabulous teacher who draws from a deep and profound understanding of Tai Chi and Qigong. I am amazed at her positive energy and kindhearted spirit. She greets her students with a friendly smile, empathy, and compassion. Those attributes naturally extend to her teachings, which makes learning the exercises much easier. Helen always provides the traditional Chinese medicine context so we understand the principles and philosophy behind the Qigong forms we are learning. I feel more relaxed, calm, and energized. I sleep better and am more productive at work. It is an honor to be her student.
— Matthew Schulte, St. Louis, Missouri
About Master Helen Liang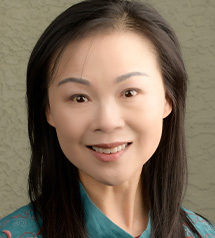 Master Helen Liang is a world-renowned Tai Chi, Qigong, and Chinese Martial Art master with more than three decades of teaching experience. She is the vice president of the SYL Wushu Taiji Qigong Institute in Vancouver, Canada. Helen is the author of numerous videos on Tai Chi, Qigong, Liu He Ba Fa (Water Style), and other internal styles of Chinese Martial Art, including 24 Form Tai Chi, Beginner Tai Chi, for Health, Tai Chi for Women, and Qigong for Cancer. Helen was featured twice on the cover of Kung Fu Tai Chi Magazine in the United States. She was also featured in the books Chinese Martial Arts Elites, Contemporary Famous Chinese Martial Artists, and Extraordinary Chinese Martial Artists of the World.
In 2005, Helen and her father, Grandmaster Shou-Yu Liang, together with Channel M, Canada, created a one-of-a-kind instructional Tai Chi television series comprising 130 episodes for Canada's multicultural community. The show, planned and written entirely by Helen and Grandmaster Liang, and hosted by Helen, has been picked up by stations across Canada and the United States. It was nominated for several Leo Awards, namely Best Lifestyle Series, Best Direction, and Best Host, and won the Best Lifestyle Series Award.
In 2017, Helen hosted another Tai Chi video for Canada's national telecommunications company, Telus Corporation, to promote wellness to Canada's diverse multicultural community. She has also been featured by many media companies, including Chinese Central Television (CCTV), Shanghai and Sichuan Provincial television in China, national pay-per-view features in the U.S., CBC, Fairchild Television, and Channel M in Canada, as well as numerous newspapers and magazines in the U.S., Canada, and China.
Helen was invited to demonstrate during the Opening Ceremony of the 10th World Wushu Championships in Toronto in 2009. In 2013 and 2014 she obtained level 8th degree from both the International Wushu Sanshou Dao Association (IWSD) and the World Organization of Wushu Kung Fu Masters. She was also awarded Outstanding Martial Arts Achievements by IWSD.