Receive liberating insights that open you to a journey of aging that is spiritually fulfilling, joy-filled, and infused with love.
Discover how to laugh more, fear less, and accept everything as a blessing through the profound teachings of one of America's most revered spiritual teachers.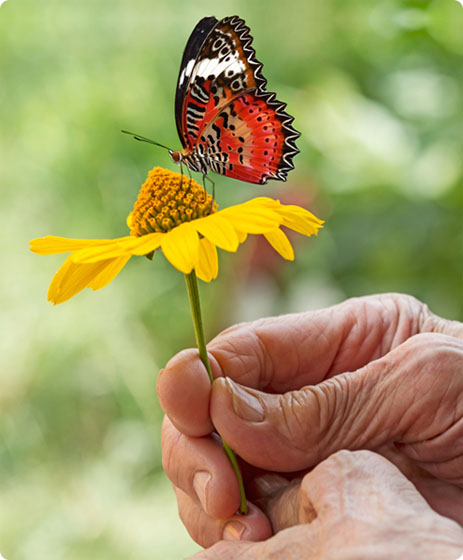 Do you find yourself dreading the process of getting older?
Sadly, aging is often seen in a negative light in Western culture, with our worth, contribution, and respect seemingly diminished with time.
And yet, each and every one of us is faced with the ongoing physical and spiritual changes and challenges of ageing — from changes to the body... to health issues... to big questions about personal purpose, life, and death.
According to Ram Dass, one of America's most beloved consciousness leaders, you can learn to embrace the gifts of aging and make your later years your "golden years" — the most spiritually meaningful time of your life.
After his stroke in 1997, Ram Dass faced partial paralysis, aphasia and a host of physical challenges — including chronic pain and all manner of inconveniences.
Yet today he considers the stroke an act of "fierce grace" that propelled him to another level of spiritual growth.
Ram Dass shows that it is possible to transform the heaviness that can come with aging into an expanded lightness of being and even joy.
In this free online event, you'll have a chance to harvest many seeds of wisdom to plant in the garden of your own life — blossoming into peace, playfulness and wisdom as you navigate your journey of growing older.
Ram Dass' goal is to help you flourish as you mature — and shine with the illuminating light of your true essence. Specifically, you'll:
Understand how to make friends with the changes that occur as you age, even ones that seem impossible to embrace
Release unnecessary suffering by becoming more mindful and aware of exactly what's happening, which opens you to direct experience rather than your mental interpretation
Shift the way you relate to death
Open to a deeper experience of your interconnectedness by recognizing the universals in the changes you're going through
Sign Up Now

to Receive Liberating Insights That Open You to a Journey of Aging That is Spiritually Fulfilling, Joy-Filled, and Infused With Love.
Relaxing Into Aging is a free event now playing through The Shift Network. Choose your preferred date and time to access the training With Bestselling Author and Spiritual Icon Ram Dass.
Your information is safe with us! We'll never share or sell it, and will use it to send you notifications about this program and other related information from The Shift Network. Each email we send contains an unsubscribe link for your convenience.
You CAN make aging into a journey of liberation, laughter and lightness of being if, like Ram Dass, you embrace it as "fierce grace."
Surely, no one is better equipped to help us do that than Ram Dass, who lives with an effervescent grace, love and beauty... even in a body that has been severely impaired.
We're honored to partner with him for a soul-expanding hour in which you'll also learn about an online program with him that will explore this essential work in greater depth.
What Luminaries Have Said About Ram Dass...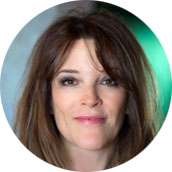 "Ram Dass planted seeds that turned into a million trees."
Ram Dass planted seeds that turned into a million trees. If and when they blossom, they will exude the fragrance of his teachings forever.
— Marianne Williamson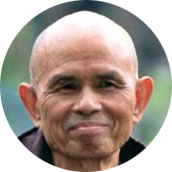 "... true love, compassion, and joyful service."
So many people are desperately searching for love, whether consciously or unconsciously. May Ram Dass' intimate and heartfelt account inspire others to find their own path of true love, compassion, and joyful service.
— Thich Nhat Hanh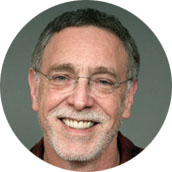 "... he shares with us the journey of so many great beings."
There is no one better than Ram Dass to transmit the essence of "Eastern" religion and philosophy to Westerners. He has made the journey, and from the depth of his joy and wisdom he shares with us the journey of so many great beings.
— Krishna Das

"... one of my greatest teachers."
A gift of love from the man who introduced me to the idea of higher consciousness and became one of my greatest teachers.
— Wayne Dyer, MD

"Ram Dass is one of our greatest teachers."
— Deepak Chopra, MD
About Ram Dass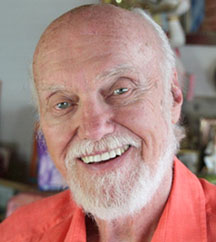 Ram Dass first went to India in 1967. He was still Dr. Richard Alpert, an already eminent Harvard psychologist and psychedelic pioneer with Dr. Timothy Leary. In India, he met his guru, Neem Karoli Baba (affectionately known as Maharaj-ji), who gave Ram Dass his name, which means "servant of God." In that moment, everything changed — his intense dharmic life started, and he became a pivotal influence on a culture that has reverberated with the words "Be Here Now" ever since.
Be Here Now, Ram Dass' monumentally influential and seminal work, still stands as the highly readable centerpiece of Western articulation of Eastern philosophy, offering guidance on how to live joyously 100 percent of the time in the present, luminous or mundane. Be Here Now continues to be the instruction manual of choice for generations of spiritual seekers. Forty years later, it's still part of the timeless present.
Ram Dass now resides on Maui, where he shares satsang and kirtan, and where he can amplify the healing process in the air and waters of Hawaii. His work continues to serve as a path of wisdom and inspiration to countless seekers. Ram Dass' spirit has been a guiding light for three generations, carrying along millions on the journey, helping free them from their bonds as he worked his way through his own.