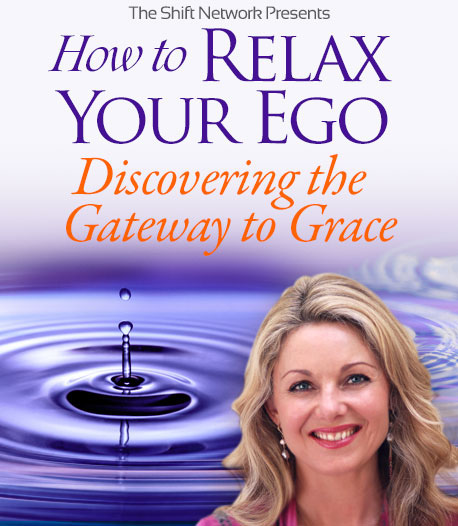 The Virtual Event is Now Complete
With Spiritual Teacher
Miranda Macpherson

Are you ready to stop seeking, drop your struggle, and open to a new depth of being that is powerfully loving, liberating, and wise?
Welcome every moment as an opportunity to invite grace into your life — infusing your days with joy, enriching your relationships, and enabling you to live in complete harmony with spiritual truths.
Grace is much more than just a beautiful state that fills your heart with gratitude.
Grace is the direct experience of Divine Presence coming alive within you. It reconnects you to the essential qualities of your true nature — boundless love, awareness, peace, strength, and joy.
Grace melts your defensive armor, ends unnecessary suffering, and returns you to a more fluid state of being. You experience yourself in and as part of the love that animates this world — truly able to move beyond the consciousness of fear and separation.
You become aware of the hidden blessings in each moment and receive spiritual nourishment that allows you to navigate everyday stresses and serious challenges with greater ease.
In a state of grace, you have the support — from within — to walk the path of awakening with more patience and a greater capacity for forgiveness and courage, all while living more harmoniously and joyfully in everyday life.
Real spiritual awakening, as it turns out, isn't about achieving some special state as much as fully relaxing into what is, and making peace with all parts of yourself — and all that life brings to you.
This is how grace comes alive within you and brings the blessings and support necessary to live with spiritual depth and be of benefit to others.
Miranda Macpherson is a profound spiritual teacher who guides us beyond the contractions, distortions, and emotional frustration inherent in our struggle to open into who we truly are.
Her transmission is palpable — even when offered virtually — filled with acceptance and love, as her steady, compassionate gaze meets yours. Even those new to her work can instantly recognize her embodied, experiential knowledge of the path, and of opening to and embodying grace in a very real sense.
Miranda's method centers around what she calls "ego relaxation," the practice that guides us in how to surrender in and through our direct experience with love — instead of trying to beat ourselves into spiritual shape.
This is far from collapsing into self-rejection or being passive, Ego relaxation guides us in how to get out of our own way, while engaging deep sincerity, willingness, devotion, and humility so we can wholly engage our spiritual practices — but without the push to try to fix ourself.
Beyond attachment and fear, craving, and aversion, you can view and embrace everything that's happening — even difficulties — as the unfolding of grace.
You surrender into the invitations of your life as the burdens of your mind drop down into the abundant love of your heart.
You start to see the depth, beauty, and spiritual gifts in all that life brings, as well as in your connections with those around you.
During How to Relax Your Ego, Miranda will guide you in opening to the grace that lives at the very heart of your being.
You'll discover how to see the world through loving eyes and how to embrace your life challenges as powerful gateways to true fulfillment and freedom.
During this heart-opening, complimentary hour with Miranda, you'll discover:
Why trying to transcend or destroy your ego creates unnecessary resistance and spiritual struggle
How you can harness even your reactivity in a situation in the service of your freedom
How seeking for love actually takes you away from the love that you crave
A practice to expand the grace that is already present in your life by taking the time to recognize and fully feel it
An inquiry practice that helps you to ground in what is unchangeable within you so that you can meet all the changes of life more gracefully
Miranda offers a distinctly feminine perspective on awakening — applicable to both men and women — informed by her own awakening process, three decades of guiding others on the path, and her exhaustive study of depth psychology and the world's mystical traditions.
She teaches us that through sincere self-inquiry, meditation, and devotion, we can elevate our awareness and experience every moment as an invitation to live in grace — and that we can learn to rest in this inward-dwelling place of truth, peace, and clarity, enabling us to move through this world with ease and freedom.
Join us for a special hour with this beloved Australian-born spiritual teacher and discover how to be fully human while living in awakened consciousness.
What People Are Saying About Miranda Macpherson...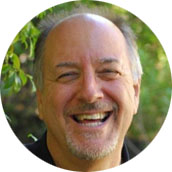 "Miranda is the epitome of what we most need"
In an ocean of spiritual guides all over the planet, rarely do you find a jewel that emanates the likes of Miranda's integrity, depth, and impact. Rooted in the world's wisdom traditions, yet contemporary and fluid in her approach to assist awakening to the One during these highly complex and challenging times, Miranda is the epitome of what we most need in a postmodern spiritual guide: kick-ass honesty, no-nonsense mirroring, and rock star tenderness. Whether you access her teachings through her moving meditations, satsangs, retreats or virtual courses, Miranda will leave an indelible impression that will have your friends wondering how you became so present, compassionate, and mindful so quickly.
— Gary Malkin, Emmy Award-winning composer/producer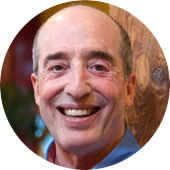 "You'll inhale the fragrance of grace"
Miranda Macpherson offers a wise blessing, a mothering caress, and a sweet balm. You'll inhale the fragrance of grace. You'll notice yourself relaxing, understanding, forgiving, softening, allowing, and coming to rest. And having rested, may you discover yourself able to embody beneficial action as never before.
— Terry Patten, Author of A New Republic of the Heart, and co-author of Integral Life Practice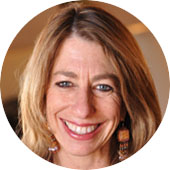 "Let the thirsty cup of your heart be filled"
Miranda Macpherson is the hollow reed through which an enormously alive current of feminine wisdom flows. Let the thirsty cup of your heart be filled with this stream of practical, deliciously subversive, luminous nectar. Non-dual awakening is not some detached and impersonal condition, but rather a warm and intimate state of being, generous and restful, drenched in grace.
— Mirabai Starr, Author of Wild Mercy: Living the Fierce and Tender Wisdom of the Women Mystics and Caravan of No Despair: A Memoir of Loss & Transformation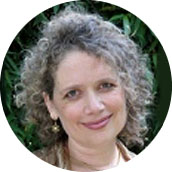 "... like diving into the source of love and healing"
Miranda Macpherson embodies a deep compassion and wisdom, vast intelligence, and the ability to hold a space for genuine unfolding like nobody else I've known. Spending a week with her is like diving into the source of love and healing, anchored by deep spiritual practice and connection to the Divine. Miranda is a rare gift to us all.
— Devi Cavitt Razo, Director of the Hoffman Process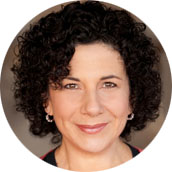 "If there is such a thing as angels walking the earth, then Miranda is one"
Miranda is the "real deal." She is a standout as a spiritual teacher and she is a "stand up" as an individual in that she truly walks her talk. Life is not perfect, and Miranda lives that with a grace and authenticity that is unparalleled by many teachers. If there is such a thing as angels walking the earth, then Miranda is one. Do not be mistaken in assuming her softness and beauty is as deep as she goes. Miranda is a powerhouse and a force for change in this world.
— Laura Bergman Fortgang, Author of Living Your Best Life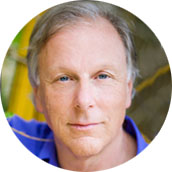 "... one of the clearest, purest, most eloquent voices for spiritual truth"
Miranda is one of the clearest, purest, most eloquent voices for spiritual truth I know. She courageously shares both gritty challenges and lofty visions, and weaves them into powerful teachings from which we can all benefit.
— Alan Cohen, Author of A Deep Breath of Life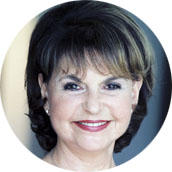 "... she is a shining light"
Miranda's presence and teaching bring to life the spiritual wisdom of the ages. In my life, she is a shining light.
— Susan Jeffers, Author of Feel the Fear and Do It Anyway
About Miranda Macpherson
Miranda Macpherson is a contemporary spiritual teacher, counselor, and author of The Way of Grace: The Transforming Power of Ego Relaxation. Miranda, who also authored the spiritual guidebook, Boundless Love, has been teaching internationally since 1995. She is known for her depth of presence, clarity, and refined capacity to guide people into direct experience of the sacred.
Miranda's work is a synthesis of self-inquiry, spiritual psychology, devotion, and meditation practice offered with feminine grace that embraces our everyday human experience as a gateway into the depths of our true nature. Through a blend of silent transmission and articulate teaching, she leads ongoing programs oriented to guiding people into direct spiritual experience while providing a practical map for actualizing our realization into daily life.
Drawing from the ancient lineages of Advaita and mystical Christianity, as well as from more recent wisdom teachings such as A Course In Miracles, Miranda leads from the ground of unconditional love and compassion for our humanity, emphasizing receptivity, discrimination, and surrender.
She is founder of One Spirit Interfaith Foundation in London, where she trained and ordained over 600 ministers. Today, Miranda leads the "Living Grace" sangha in northern California and holds retreats in the United States and internationally. She lives in the San Francisco Bay Area with her husband, Bob Duchmann, a teacher of the Diamond Approach (A.H. Almaas' Ridhwan School).