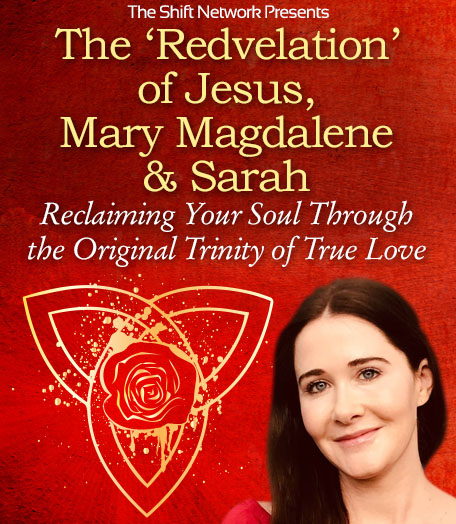 The Virtual Event is Now Complete
With Author, Speaker & Soul Friend
Sera Beak
Discover lost parts of your soul & essential spiritual nutrients — within the radical retelling of the story of Jesus, Mary Magdalene and Sarah.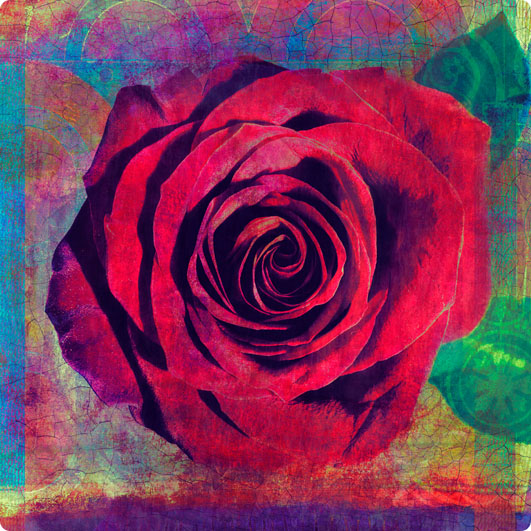 Have you ever felt that something was missing in the story of Jesus and Mary Magdalene — leading you to question and distrust the Christian tradition in some visceral, indeterminate way?
What if the real story is far different than what we've inherited... and it actually reveals something of deep metaphysical importance that reframes the very nature of our existence?
In fact, what if the inherited story has disconnected us from essential spiritual nutrients, including the feminine, our bodies, sexuality, our sovereignty, and the holy balance that creates new life?
That is the bold, tradition-transforming thesis of Sera Beak, Harvard-trained author who has, in the course of nearly a decade of profound spiritual experience, retrieved a set of memories and "redvelations" that not only have the potential to overturn centuries of religious doctrine but, even more importantly, open new portals to our very own Soul.
They are memories of Sarah, the daughter of history's most influential spiritual teachers — Jesus and Mary Magdalene.
Rather than tell you whether you should believe Sera, we invite you to listen to her story and tune in with your very cells to see whether she is, in fact, revealing something vital. Liberating. And healing.
In her vulnerable, provocative, and intimate way, Sera is sharing a love story... with ourselves... and ultimately all of Life.
It's a rewriting of history AND an intimate journey of discovering your own soul in all its complexity.
In this eye-opening, heart-blazing, and paradigm-shattering hour, a woman with a tender voice and a thundering soul-force will reveal what you long suspected: there is more to the story of Christianity than we've learned.
Daring to open to the possibility can change... everything... particularly in regards to your spiritual life, your soul's truth, and your relationship with the sacred feminine and divine masculine.
Sera teaches that when we reclaim and embody our Soul, which includes our humanity AND our divinity, our messiness and our magnificence, our interdependence and our sovereignty, we reclaim our rightful and beloved place within the original Trinity of True Love.
This reclamation shifts the very foundation of our psyche, revitalizes the cells in our body, and nourishes the soil of this earth.
It gives us permission to incarnate FULLY, knowing that there is no part of us that is less than holy.
Jesus, Magdalene, and Sarah's story personifies the original, universal Trinity of True Love that is actually the template for all of existence, where two become one become three in the exquisite choreography of creation.
When you remember this original Trinity of True Love and rejoin it, you come Home.
You remember who you are, where you came from, and why you are here. You incarnate True Love into your personal life and onto this aching planet.
When you join this powerful hour with the bestselling author of the new book, Redvelations: A Soul's Journey to Becoming Human, which Jonas Elrod, director of Wake Up calls "Heart-expanding, mind opening, soul dilating," you'll:
Receive the natural truth of Jesus and Mary's love story, told through the intimate lens of personal memories of Sarah
Understand why you might sense that something is missing within yourself, which is a signal of soul loss — and what to do about it
Open to a truly gender-balanced view of the Divine Masculine and Divine Feminine, which together birth the Divine Child
See why recovering your organic wild nature and embracing your imperfection are key to embodying your humanity and your divinity
Enter the Soul Realm and start to re-experience the original and universal Trinity of True Love
If you feel as though something is missing in the story of Jesus and Mary Magdalene, join Sera Beak for this special, complimentary hour. You'll also hear about her first course with The Shift Network — an intimate journey of reclaiming your soul and embracing this powerful love story, in all its complexity.
What People Are Saying About Sera Beak...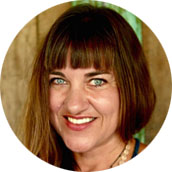 "Sera Beak is a refreshingly disruptive breath of light"
Sera's paradigm-challenging, controversial, edgy story is likely to infuriate some and challenge even the most open-minded among you. In a world full of spiritual self-help teachers who are either feeding your ego, nourishing their own, or asking you to be less of Who You Really Are, Sera Beak is a refreshingly disruptive breath of light.
— Lissa Rankin, bestselling author of Mind Over Medicine

"Sera leads the way... to recover the... truth of our souls"
Sera leads the way into what it means to recover the mysterious and powerful truth of our souls. [Her] book isn't just another book; it is blood and fire and love. In Redvelations soul is speaking. Hallelujah and f*ck yes.
— Jacob Nordby, Author of Blessed Are the Weird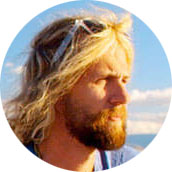 "Heart expanding, mind opening, soul dilating..."
Heart expanding, mind opening, soul dilating... Redvelations spoke to me like an inspired spiritual defibrillator. It truly got me engaged to dive deeper into understanding the sacred and mysterious forces of the universe and our place in it. I have never read anything like it and found myself smiling in agreement and ready to high five the sky.
— Jonas Elrod, Writer/Director of Wake Up and In Deep Shift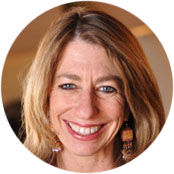 "This is world-healing wisdom..."
Prepare to be astonished... This is world-healing wisdom disguised as a rollicking good story, delivered with intelligence, lyricism, and irreverent reverence. I'm still busy catching my breath and integrating what just happened to me when I read [Sera's] strange and magnificent work.
— Mirabai Starr, Author of Caravan of No Despair: A Memoir of Loss and Transformation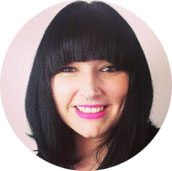 "It will change... the way you view your entire experience on Earth"
What you're about to read in Redvelations will change everything. Everything you've been told to be truth. It will change your life, your perspective, the way you view your entire experience on Earth.
— Lisa Lister, Author of Love Your Lady Landscape
About Sera Beak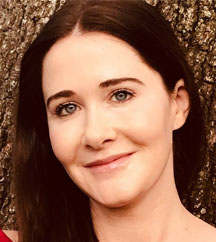 Sera Beak is a world-traveled Harvard trained scholar of comparative world religions and author of Redvelations: A Soul's Journey to Becoming Human, Red Hot and Holy: A Heretic's Love Story, and The Red Book: A Deliciously Unorthodox Approach to Igniting Your Divine Spark. The New York Times called her one of the "new role models" for her generation and her work has been published in magazines ranging from People to the Dutch Glamour, Washington Woman and Publisher's Weekly. She gives talks, private sessions, and retreats focused on the radical reality of the Soul and its messy beautiful love affair with being human. She has a strong affinity for animals, bloopers, subtle realms, and swear words.