A Free Online Event
With Author, Acupuncturist, & Master
of Qigong and Tai Chi
Dr. Roger Jahnke, OMD
Discover self-empowering and mood-boosting Qigong practices to upgrade your self-care regimen — and complement Western-medicine approaches to your health and healing.
Experience easy-to-practice Qi Medicine techniques that unlock your life-force energy, address the root causes of illness, and give you an instant boost of vitality.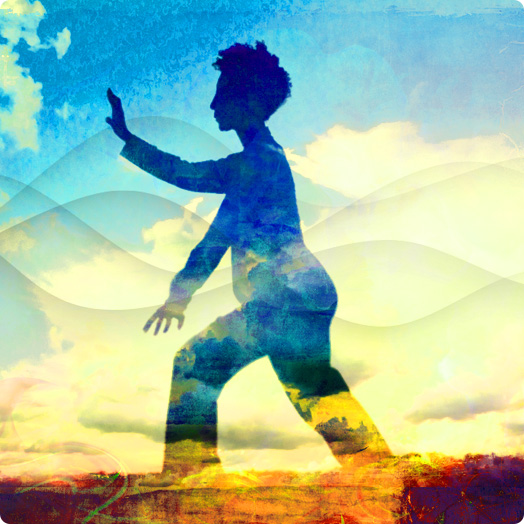 The power to prevent illness AND activate your own healing is within you...
This power has been used for millennia, not only to prevent and heal disease, but to enhance strength and vitality... and promote inner peace.
Your inner healer is activated through Qi Medicine and the practice of Qigong...
Shamanic and indigenous cultures have long viewed the presence of universal life-force energy (Qi) within each being as a secret formula for health, wellbeing, and personal power.
And traditional Asian medicine from China, India, Tibet, Japan, and Korea is based on the understanding that any physical, mental, or behavioral challenge is rooted in our "Qi Matrix."
Every conceivable health problem, emotional challenge, or chronic pattern can be improved (even overcome) by intelligently shifting the energies — the Qi, prana, or biofield — within you.
During this complimentary hour of information and inspiration with Chinese medicine doctor and master Qigong and Tai Chi instructor Roger Jahnke, you'll discover numerous, easy-to-practice Qi Medicine techniques to unlock your life-force energy (your own deep well of healing energy), help you address the root causes of illness, and enhance your vitality.
In this self-empowering online mini-workshop, you'll discover:
How the most profound medicine is produced in the human body
How to produce naturally occurring healing resources within yourself without leaving your home
Easy-to-learn, easy-to-practice ancient techniques for activating inner healing
Qigong as Qi Medicine to help prevent and heal disease
A 4-part Qigong breathing practice — the foundation for activating Qi Medicine within
How to neutralize stress, overcome sleeplessness, and maximize energy
The ancient healing secret of the 3 Treasures — the essence of empowerment
Sign Up Now

to Discover Self-Empowering and Mood-Boosting Qigong Practices to Upgrade Your Self-Care Regimen — and Complement Western-Medicine Approaches to Your Health and Healing.

Discovering the Power of Qi Medicine is a free event now playing through The Shift Network. Choose your preferred date and time to access the training with author, Acupuncturist, and Master of Qigong and Tai Chi Dr. Roger Jahnke, OMD
Your information is safe with us! We'll never share or sell it, and will use it to send you notifications about this program and other related information from The Shift Network. Each email we send contains an unsubscribe link for your convenience.
Qi Medicine is an affordable, healing, vitality- and mood-boosting addition to your health and self-care regimen — and an effective, complementary modality to Western medicine...
This hour with Dr. Jahnke will provide you with daily practices you can do yourself — or with a friend or group of friends — to open and align your various levels of energy and promote the optimal function of your body, mind, and spirit.
Dr. Jahnke will also share details about his upcoming 7-module training that will delve much deeper into Qi Medicine — and provide you with approaches and methods that can help you use profound yet simple traditional Chinese practices to prevent disease, promote wellness, increase longevity, neutralize stress, and help you address your most pressing health issues… for a happier, healthier, more vital YOU.
What People Are Saying About Dr. Roger Jahnke...

"Dr. Jahnke's work is practical and inspiring."
— Deepak Chopra, MD, Author of Quantum Healing: The Seven Spiritual Laws of Success and Ageless Body, Timeless Mind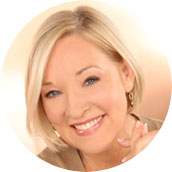 "Dr. Jahnke's work provides accessible strategies..."
The Healer Within is a gem: it's full of simple yet profoundly effective health practices. Dr. Jahnke's work provides accessible strategies that anyone can use to regain or maintain optimal health.
— Christiane Northrup, MD, Author of Women's Bodies, Women's Wisdom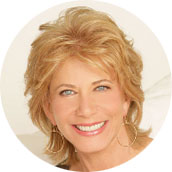 "His teaching is pure and potent..."
Qigong has the power to transform your life! Dr. Jahnke lives the values of the Qigong Way! His teaching is pure and potent, combining mind and heart to give you insight and practices to benefit you for the rest of your life.
— Joan Borysenko, PhD, bestselling author of Minding the Body, Mending the Mind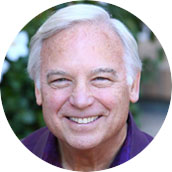 "Dr. Jahnke does a splendid job... providing us with self-healing tools..."
Some of the greatest miracles occur when people are informed and inspired. Dr. Jahnke does a splendid job informing us of the marvel of the healer within — the Qi — providing us with self-healing tools that are easy to use, and then telling us the amazing stories that provide the inspiration.
— Jack Canfield, Speaker and author of Chicken Soup for the Soul
"... brings ancient Eastern wisdom and modalities into our hectic Western lives"
Roger Jahnke... brings ancient Eastern wisdom and modalities into our hectic Western lives.
— Candace B. Pert, PhD, research professor, Georgetown University, author of Molecules of Emotion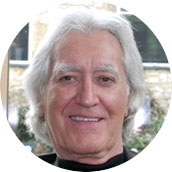 "Dr. Jahnke's wisdom will lead you not just to better health but to greater serenity as well."
— Larry Dossey, MD, Author of Prayer Is Good Medicine and executive editor of Alternative Therapies
About Dr. Roger Jahnke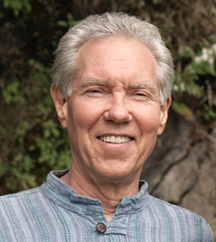 Dr. Roger Jahnke, OMD, is one of the most revered luminaries in the fields of mind-body practice, wellness, and integrative medicine. Dr. Jahnke, who's dedicated his professional life to sharing the powerful ancient healing traditions of China, is the director and chief instructor of the Institute of Integral Qigong and Tai Chi (IIQTC) in Santa Barbara, California, and a co-founder of the National Qigong Association. He's the author of several highly regarded bestselling books: The Healer Within and The Healing Promise of Qi.
With 30 years of clinical practice as a physician of acupuncture and Traditional Chinese Medicine, and 10 research tours to China, Dr. Jahnke has emerged as a key spokesperson for and master teacher of Tai Chi and Qigong. He's studied hundreds of forms of Qigong with master teachers and visited numerous hospitals, institutes, training centers, temples, and sacred mountain sites in China, focusing on the cultivation of Qi and mastering the art of Qi Medicine.