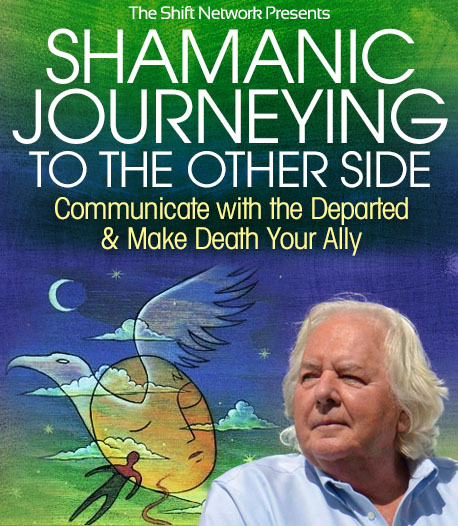 The Virtual Event is Now Complete
A Free Virtual Event
With Dream Shaman and Bestselling Author
Robert Moss
Discover advanced shamanic dreaming techniques to journey into other realms (including the afterlife) and receive wisdom and inspiration for your life.
Access guidance and healing as you learn to connect with those on the Other Side and dissolve your fear of death to live with greater peace, passion and love.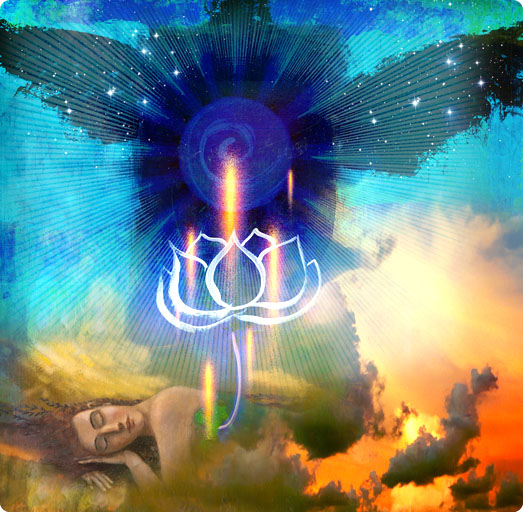 Have you yearned to "part the veil" that separates our world from the afterlife and make direct contact with departed loved ones?
If you could actually have that experience, how might it change your perception of death... and life? What fascinating new information, guidance and support might you receive?
These do not need to be speculative questions...
Around the world, shamans, lucid dreamers and healers have pioneered a powerful, valuable and fascinating way to cross the threshold between worlds — a way of using shamanic journeying to visit other dimensions.
Engaging in such voyages in consciousness can result in deep healing of unresolved emotions and profound openings to a more expanded understanding of reality. It can also help to free you from the fear of death.
People report comforting feelings of peace after contacting departed loved ones, as well as inspiration and wisdom to engage in life more fully. This is because they discover that healing and forgiveness are actually available across the apparent barrier of death.
Yet, what happens after death is far too important to rely on secondhand accounts or hand-me-down beliefs. We need firsthand knowledge.
And, we can obtain that knowledge by visiting realms where the dead are alive, and by receiving visitations from those who have departed this world. Both ways of knowing may be accessed, easily and naturally, in dreams.
Opening to the practice of shamanic journeying in your dreams can turn your nights into a time for transformation, healing and receiving guidance.
This is when you can receive higher guidance from the "Other Side" that's precisely attuned to what needs attention, nurturance, love and healing in your life.
In this free virtual mini-workshop, you'll have a chance to learn core principles and practices for shamanic journeying to the Other Side from Robert Moss, the bestselling author of close to a dozen books on dreaming, shamanism and the imagination as means to enhance and transform the quality of our lives.
Robert is the creator of Active Dreaming, an original method of dreamwork and healing through the imagination, which synthesizes ancient shamanic practices with modern dream science and spiritual disciplines from around the world.
Through the powerful techniques he'll share during this complimentary hour, you'll discover how you can access the other side for guidance and healing and cultivate a particular courage and deeper sense of peace around death that comes with experiencing this journey.
Robert will show you how to put these empowering teachings into practice to expand your capacity to seek and receive guidance from other realms for healing and transformation — perhaps even forgiveness — you may have never thought possible.
During this free online event, you'll:
Discover how shamanic journeying to the other side can cultivate inspiration and energy for courageous living
Heal your relations with the departed by directly engaging them
Access direct experiential insights about the soul's survival after physical death
Receive a taste of the "houses of death," including glimpses of beautiful structures on the Other Side
More than anything, this free call event will illuminate a paradigm shift in how you relate to death — expanding your understanding of how to open the portal between worlds as a way of gaining direct knowledge, spiritual awareness, and the courage to live your life more fully, and with more ease and joy.
In short, death can become a portal to a richer life!
Join us for a mind-expanding hour where you'll also learn about an upcoming program with Robert that will explore this fascinating terrain in great depth.
A Personal Letter From Robert Moss: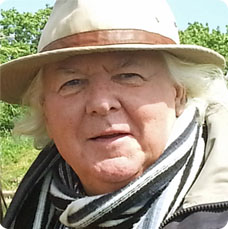 I was pronounced dead in hospitals twice as a boy, at age 3 and at age 9. When I left my body under a surgeon's knife in a Melbourne hospital during an emergency appendectomy when I was nine, I was drawn into another world and seemed to live a whole life there before I came back. We did not have the term "near-death experience" in those days. I thought of myself as one of the doctors described me, as a "boy who died and came back."
The gift of these experiences was the knowledge that there are real worlds beyond the physical world, and that consciousness survives the body. In midlife, I went through a crisis of shamanic death and rebirth that set me on my path as a dream teacher.
I feel I know enough of death and conditions on the Other Side to help others gain first-hand experience of the greater reality without the extremity of a near-death experience. You'll be challenged to go beyond your previous limits, and brave up to your personal Death, but you will travel with a veteran guide under the blessing and protection of higher powers.
This call, like all my important teachings, follows a principle stated beautifully by the philosopher Plotinus:
There are parts of what it most concerns you to know which I cannot describe to you; you must come with me and see for yourselves. The vision is for the one who will see it.
This is at the heart of the way I seek to teach, by opening doorways for direct experience of the sacred and the many worlds: ways to see and remember who we are, where we come from and what our greater purpose is, in this life and beyond this life.
What People Are Saying About Robert Moss...
Robert Moss reveals a powerful map of how to recover our soul through shamanic dreaming.
— Sandra Ingerman, MA, Author of Soul Retrieval
Robert Moss is one of our wisest guides to dreams and dreaming... [He] is dragging us, kicking and screaming, into a new vision of consciousness, space and time.
— Larry Dossey, MD, Author of The Power of Premonitions
Robert Moss demonstrates how to explore the universal language of the imagination and the soul, which together bridge the inner world of spirit and the outer world of action. Deeply healing and useful!
— Angeles Arrien, PhD, Cultural Anthropologist and Author of The Four-Fold Way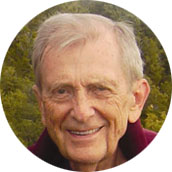 Transcends disciplines and provides an agenda for the role that dreams can play in ensuring human survival.
— Stanley Krippner, PhD, Co-author of Extraordinary Dreams and How to Work with Them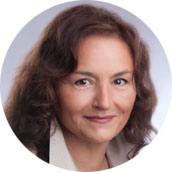 Robert Moss is a weaver of worlds... He shows us how conscious dreaming can lead us into the non-space-time regions of the inner universe, where all things are connected — from whatever time, place or reality.
— Julia Assante, Author of The Last Frontier
About Robert Moss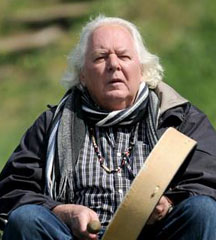 Robert Moss is the creator of Active Dreaming, an original synthesis of modern dreamwork and shamanism. Born in Australia, he survived three near-death experiences in childhood. He leads popular seminars all over the world, including a 3-year training for teachers of Active Dreaming. A former lecturer in ancient history at the Australian National University, he's a bestselling novelist, poet, journalist and independent scholar. His dozen books on dreaming, shamanism and imagination include Conscious Dreaming, The Secret History of Dreaming and Dreaming the Soul Back Home. His latest book is Sidewalk Oracles: Playing with Signs, Symbols and Synchronicity in Everyday Life.