The Virtual Event is Now Complete
A Free Virtual Event
With Hawaiian Spiritual Leader and Healer
Lei'ohu Ryder
Discover the powerful Hawaiian wisdom of "Aloha" — integrating breath, body and soul with a spirit of welcome — to live a life filled with gratitude, peace and reverence.
Unlock the true power of forgiveness and restoring right relations through the practice of Ho'oponopono.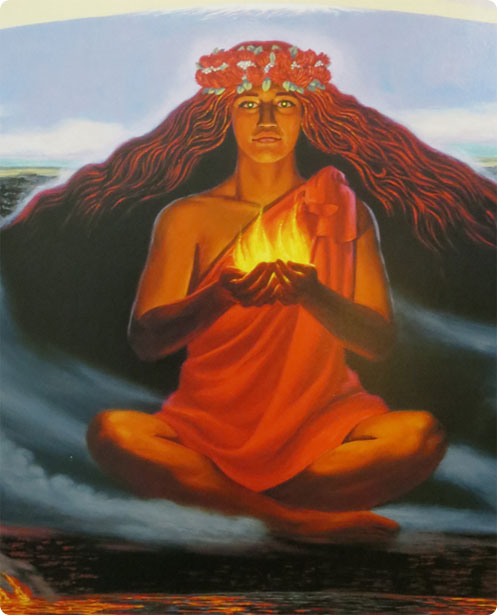 Hawaiian wisdom keepers have long carried a powerful and beautiful spiritual tradition that has at its heart the concept of "Aloha."
This tradition integrates breath, body and soul with a spirit of welcome that leads to a life filled with gratitude, peace and reverence.
Nearly everyone has warm, even ecstatic associations with Hawai'i, which is as close to paradise one earth as many of us will experience. And yet we too often think of Hawai'i in surface terms as being all about the gorgeous greenery and tropical beauty.
In this powerful event, you'll have a chance to go much deeper into the real spiritual gift of the islands — the Aloha spirit — which has both practical and esoteric meanings.
Aloha is a recognition of the divinity in ourselves and others, as well as the Natural World. It is a spirit of deep honoring and warm embrace. It builds upon a base of forgiveness, infuses us with a sense of sacred responsibility, and connects us to a very real sense of humane family.
Visionaries have practiced this path for eons and believe that, as the rest of the world faces mounting crises, people it will increasingly turn to the Natural World for guidance for how we can heal and bring peace to the world. This belief has led Hawaiian legislators to even enshrine the Aloha spirit in the laws of the land as Hawai'i's gift to the rest of the world.
It's thus time for us to honor the path of Aloha alongside other venerated wisdom traditions. We then can receive its healing blessings.
In the special call event, Opening to Aloha, you'll have the chance to discover key insights and practices from one of Maui's most respected Hawaiian teachers, Lei'ohu Ryder, who will share Hawaiian wisdom that will help open your heart and reveal how you can live authentically in harmony with the sacredness of life.
In this free event you'll:
Discover the true power of forgiveness and restoring right relations through the practice of Ho'oponopono
See that Aloha is not just a Hawaiian inheritance but the inheritance of all humanity — and that you can access this spirit in you
Receive teachings on the importance of a sacred relationship with land, (or 'āina) giving you a natural ecological awareness
How to practice the spirit of gratitude — Mahalo — in whatever is brought into your daily awareness
While Aloha was birthed in Hawai'i, it is really a transmission of love, peace, and healing for the benefit of all Life.
If you are called to be a beacon of light and a voice for healing, then you'll want to know more about the spirit of Aloha. Join us for free!
What People Are Saying About Lei'ohu...

When I moved to Maui, Lei'ohu and Maydeen welcomed me to Hawaiian spirituality. Their Aloha In Action program permeates their teachings, which they share all across the world. The love that they radiate is obvious.
— Ram Dass, renowned spiritual teacher, cultural icon, best selling author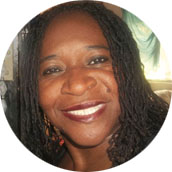 It is with reverence and rarity we witness the presence and the practice of Universal Oneness, filled with all abiding Love that heals, enriches, sustains and fulfills the promise of One World Culture; such is the way, the work and the will of Lei'ohu Ryder & Maydeen 'Iao.
— Dr. Ayin Adams, PhD, MScD author, poet, screenwriter, director, actress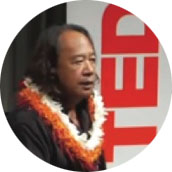 Where there is harmony, there is gentleness. Where there is discord, harmony must be found. Lei'ohu Ryder is a daughter of Pasifika Rising. She resides on the island of Maui in Hawai'i, and she circuits the globe at the invitation of souls activating Aloha, Aloha in Action.
— Al Lagunero, esteemed Kumu, renown artist, President Olowalu Cultural Reserve

Grace. Wisdom. Gentleness. Love. Generosity. Laughter. Expansiveness.
Lei'ohu Ryder and Maydeen 'Iao are the universal personification of these ways.
— Lesley Michaels, Entrepreneur, humanitarian, author, writer, social advocate
About Lei'ohu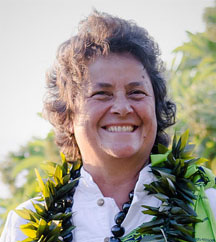 Lei'ohu Ryder is a Hawaiian spiritual leader, visionary, healer, singer/songwriter, and educator. Along with her partner, Maydeen 'Iao, they are Kumu Aloha (emissaries of Aloha) and advocates for the indigenous soul in all people. Their love and knowledge of Hawai'i, help us connect with ourselves, with Spirit, and the essence of Aloha.
Lei'ohu offers her gifts to you on Maui, in Hawai'i and throughout the world, through blessings, music, public speaking, intensives, counseling, healing work, wedding ceremonies, and funeral services... all with Aloha.
Lei'ohu's talents and knowledge are honored and loved in her community and the world. Lei'ohu has received the Gandhi-King Peace Hero Award, the Peace Educator Award from the United Nations, the Woman of Honor award from Women's History Month, the Educator Award from the Peace Corps, and the Malama Ka'Aina Award from the Sierra Club. She has shared her gifts throughout Asia Pacific, the Middle East, Europe and North America.