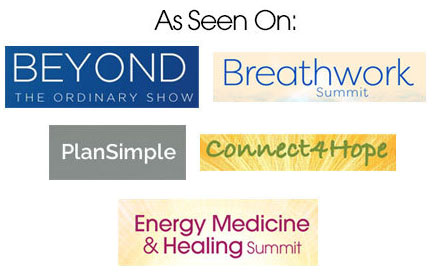 Discover how to release stress-related blockages that are lodged in your brain, lungs, and lymphatic system — interrupting your Cosmic Flow — so you can live your best life.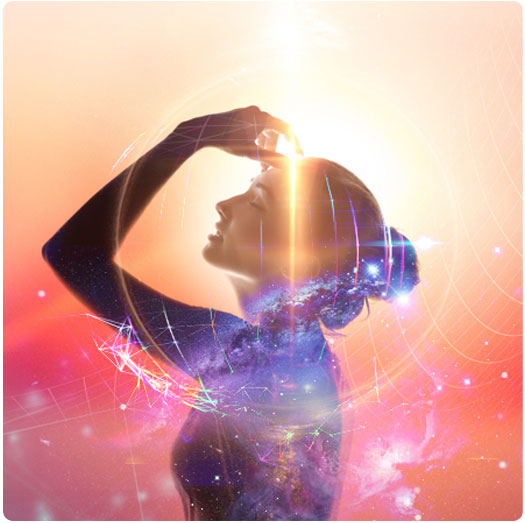 What are the signs that you're stressed out? Do you have trouble sleeping or do you "comfort eat" when times are tough? Maybe you rage when someone butts in line or cuts you off in traffic.
Fear and anxiety can manifest in many ways. We can get stuck in fight, flight, or freeze mode when we don't regularly clear our brain, lymphatic system, lungs, and other key channels in our body.
Physical, mental, and emotional stressors create actual waste products in our system and become our "Bodily Karma," which disrupts our pure Cosmic Flow, the Energy of Life.
Over time, the impact of these unprocessed and undigested stressors, traumas, and toxins — like heavy metals, viruses, bacteria, or stress hormones — become more invasive, adversely affecting us in ways we'd never expect. Sensitive organs like our brain become inflamed and rigid.
Deep-seated grief and sadness become lodged in the lungs, unresolved anger permeates our liver — these emotions get stuck and create mental and physical blockages like mucus, phlegm, constipation, insomnia, and even dementia.
We are the channels for Cosmic Flow. And our body is the vessel for its expression, made out of bundles of interconnected tubes of light and energy. When our body is filled with emotional debris, psychic waste, and toxins, our Cosmic Flow becomes obstructed.
In this illuminating 60-minute event, Masami Covey, a highly regarded health intuitive, functional nutritional therapist, and positive neuroplasticity practitioner, will show you why it's important to keep your brain, breath, and lymphatic system circulating, free of obstruction, bodily "garbage," and other impurities.
She'll describe how to remove waste from your brain and lymphatic system, and restore your natural clearing process, so you can recognize this ever-present Cosmic Flow when it moves through your physical body.
Masami is especially adept at helping others because of what she experienced and learned from her own body. A little over 10 years ago, she was diagnosed with multiple sclerosis. With significant dietary and lifestyle changes, along with her unique approach of combining functional medicine with energy medicine, she was able to bring herself back into alignment, opening her Cosmic Flow and finding balance within, to the point where she no longer exhibits signs of the disease.
Masami will demonstrate practices you can use time and again that will help remove waste and debris from your brain, create calmness and contentment, and leave you clear-headed and revitalized.
She'll also lead you in a meditation to ease and settle your nervous system. This total-body-relaxation practice will have you moving and flowing freely, feeling the clarity and intention guiding you, clearing away your anxiety, stagnation, and brain fog — cleansing your mind and body — while strengthening your ability to stay present in a state of calm.
In this 60-minute, free online event, you'll also discover:
The importance of clearing your lymphatic system in the brain (called the glymphatic system) to prevent cognitive decline and promote healthy aging
Why physical, mental, and emotional blockages stay stuck in our bodies, causing more chronic symptoms
How physiological stress can become Bodily Karma
How you are the conduit of Cosmic Flow, connecting heaven and earth
A way you can switch to your parasympathetic nervous system (healing, digesting, relaxing) through personal touch
During this FREE online event, you'll also hear about Masami's brand-new 7-week course that will lay out a whole-person approach in looking at your body as an interconnected system.
You'll delve into The Anatomy of Cosmic Flow: the seven B's — Breath, Brain, Bile, Boundaries, Bones, Blood, and Bliss — and learn how it's more important than ever to be physically ready, with an optimized and upgraded life force, so you can be resilient and strong during the monumental cosmic shifts taking place on our planet.
Sign Up Now
Join this FREE video event with Masami Covey and discover how to release stress-related blockages that are lodged in your brain, lungs, and lymphatic system so you can live your best life.

Free Video Event
Your information is safe with us! We'll never share or sell it, and will use it only to send you notifications about this program and other related information from The Shift Network. Each email we send contains an unsubscribe link for your convenience.
What People Are Saying About Masami Covey...

"Masami is blessed, and her incredible intuition is mind-blowing."
Masami is truly gifted and her channeling with my mom brought me to tears. I got goosebumps as everything she said was so accurate and true. I have been to numerous readers, but Masami is blessed, and her incredible intuition is mind-blowing. She connected the dots of why my physical body was not healing due to the trauma that my mom's unexpected death caused me. I am very grateful and thankful to her for connecting me with my mom and would never forget this beautiful experience. Thanks, Masami, from the bottom of my heart.
— Jessica B., San Jose, California
"[Masami] brought so much clarity, wisdom, and a deeper understanding of my body."
Since I have been introduced to Masami, my life literally has changed. She brought so much clarity, wisdom, and a deeper understanding of my body. And showed me the road to healing my inner self and how to connect to my body and give it the most deserved attention and love — as it has been crying for years for me to finally notice it. Her laser-focused "x-ray" expertise pointed out straight away to an issue which conventional medicine could not help me with for years by prescribing more damaging creams and medications! I can see amazing results already after two sessions with Masami, and highly recommend everyone who's looking to live a healthy, nourished, and balanced life "as above so below." Thank you so much, dear Masami, for your wisdom, care, and love!
— Lidia M., London, United Kingdom
"[Masami] is helping me make sense of things and helping me step back into my body..."
The reason I resonate with Masami and love tuning in to her programs is her gentleness and realness. I feel the love, kindness, and care that she projects out. I always feel better after listening to one of her programs. She doesn't hide behind her vulnerabilities; she uses them as her strength, and that is how I aspire to be. I love her courage and strength and compassion. She is such a wonderful source of inspiration no matter what is going on in the world. She makes such a difference and somehow I feel that she is helping me make sense of things and helping me step back into my body. And you know what? It feels good; it feels gentle and loving and necessary.
— Anjula B., London, United Kingdom
"The level of care and thorough attention to detail that Masami has put into my healing has been incredible."
When I first came to see Masami, I was at a very low place and had given up hope and trust in my body and its ability to heal. I was perpetually sick and was doing all the "things" I knew to get better, but none of them seemed to be working. The level of care and thorough attention to detail that Masami has put into my healing has been incredible. Though nutrition and supplements have been crucial to my healing journey, Masami's work goes much deeper than this. She has taught me to slow down and truly listen. I have learned so much about myself and the world around me through this simple, yet profound, act. I am also happy to report that I haven't gotten sick in months! I honestly feel like a whole new person, physically, mentally and spiritually. From the bottom of my heart, thank you!
— Lizzie S., California
About Masami Covey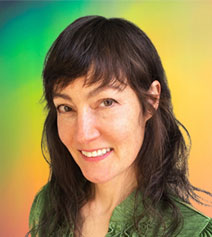 Masami Covey embraces the power of both spirit and science, of intuition and physiology — and bridges the unseen and the seen to reveal the interconnections of body, mind, and spirit. As a health intuitive, her work is centered on cultivating her clients' innate healing power and exploring the root causes of functional imbalances, rather than focusing on the diagnoses and labels around medical conditions. Her Intuitive insights, laser-pointed guidance, and practical tools offer a dynamic framework for connecting our subtle "body language" with anatomy, emotion, nutrition, breathwork, supplements, detox protocols, lifestyle practices, and more.
After working with clients since 1999, she experienced a complete physical breakdown of her body with an initial diagnosis of multiple sclerosis in 2011, followed by injuries from a severe car accident in 2012. She has been able to reverse her MS diagnosis through her own healing protocols, known as Zenshin Method, a whole-person approach that empowers individuals to become experts of themselves and build powerful foundations for expressing their soul purpose.
Masami, who was born and raised in Japan in a bicultural family, draws extensively from her blend of East-meets-West culture, language, and energy medicine, as well as her years of professional training and experience in functional nutritional therapy, yoga therapy, positive neuroplasticity, Ayurveda, and applied linguistics.