Tap into your starlight origins through a shamanic journey to activate the Merkabah (light-spirit-body) of your soul — and access expanded awareness and healing.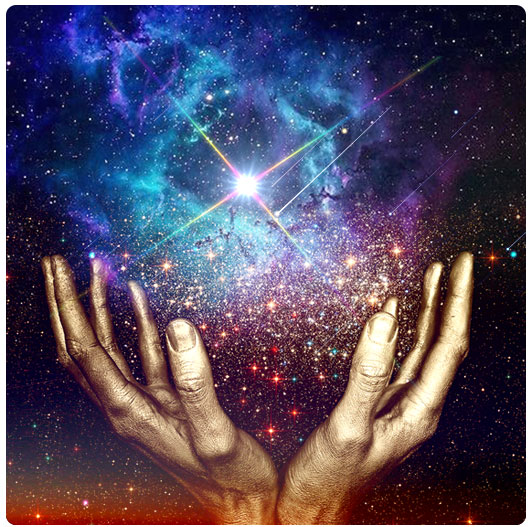 Have you been feeling lonely or isolated recently?
Are you struggling with anxiety, and feeling vulnerable and uncertain as you face the future?
don Oscar Miro-Quesada discovered a powerful way to meet and transform these very human feelings many years ago... through a deep shamanic journey that connected him with the healing wisdom of the sky beings of the Andean Highlands of Peru.
There was such purity in these experiences, that for don Oscar they unlocked within him a flowing of unconditional love. He also gained an instantaneous understanding of his place in the universe, and an embodiment of compassion for himself and all beings.
A gateway had opened onto the shamanic path.
We all have the capacity to adopt shamanic ways of being, affirms this beloved Peruvian Maestro Curandero and renowned shamanism teacher... and you don't need to be in the Peruvian Andes to do so.
You can make contact with the starlight of your origins — the cosmic wisdom and capacity for healing we're all connected to — by looking within.
Through meditations, ceremonial practices, and shamanic interdimensional journeys, you can access insights and healings in the fifth dimension.
This is the realm in which there is no separation between Spirit and self, our ancestors, and other unseen allies. It is where our soul becomes transparent to reveal the wisdom and healing we seek.
Here, we can understand firsthand that we are never alone and that the help we seek — even the validation we think we need to acquire from outside ourselves — is, and has always been, within us.
We can also come to understand that we are part of what has caused the challenges around us. Don Oscar shares that it is through these challenges that we can find the medicine to quell our own suffering and that of humanity.
During this special extended 75-minute event with this highly revered shamanic elder, you will hear don Oscar's stories of his contacts with other realms — many of which he has not previously shared.
You'll learn about the historical evidence of otherworldly shamanic contact between Indigenous peoples and legendary visitors from the skies, and how such visitations have influenced our cultural development.
You'll also discover how experiencing such visitations can help you cultivate the courage, strength, and love you need to face and transform life's challenges.
There will be a guided practice to touch into your own capacity to make this sacred contact... connections that allow you to visit worlds that are inherently within you, and that can help you understand the Self as the Cosmos, where together you create the medicine and healing you seek.
During this soul-empowering time with don Oscar, you'll:
Hear don Oscar's never fully told stories of his intimate befriending of Peru's legendary sky beings, as well as historical accounts of interdimensional encounters and their impacts on humanity
Discover Fifth Dimensional Consciousness and how it can dissipate feelings of loneliness and despair while deepening your connection to Spirit
Uncover your capacity to contact non-ordinary realities to access healing for yourself and others
Discover the power of stillness and peaceful surrender in aligning with sacred seen and unseen dimensions of life — a profound medicine for dark times
Experience a guided shamanic journey to activate the Merkabah of your human soul and access interstellar travel inwardly for expanded awareness and healing
To journey with don Oscar is to experience yourself as a creative, divine presence beyond space and time — able to influence the unfolding of shamanic multidimensional consciousness on Earth...
It's an amazing opportunity for you to experience one of the leading wisdom keepers in pioneering the modern, yet ancient path of Peruvian shamanism... rooted in the daily blessings of life, filled with love, and committed to acts of service.
During this free event, you'll also hear about a new 7-module on-demand video training with don Oscar. Through this online course, you'll make contact with the healing energies of the Cosmos through guided meditations, ceremony, and multidimensional shamanic journeys. It's an opportunity to taste a life of deeper connection to Self, community, Spirit, and the healing wisdom of the soul.
Sign Up Now
Join this FREE extended 75-minute video event with don Oscar Miro-Quesada and tap into your starlight origins. Experience a shamanic journey to activate the Merkabah of your soul and access expanded awareness and healing.
Free Video Event
Your information is safe with us! We'll never share or sell it, and will use it only to send you notifications about this program and other related information from The Shift Network. Each email we send contains an unsubscribe link for your convenience.
What People Are Saying About don Oscar Miro-Quesada...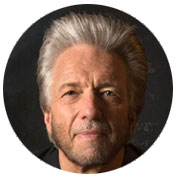 "I just want to tell you how lucky you all are... to tap this infinite well of wisdom."
I've been honored and blessed to spend multiple consecutive days and nights with this man in the high deserts of New Mexico, and I am forever grateful for that experience. I just want to tell you how lucky you all are to be able to spend the time that you're going to spend together to tap this infinite well of wisdom. We share the Andean traditions together; I've spent over 30 years in the Andes of Southern Peru, with some of the same shamans, and many of the same sites... and so I particularly identify with don Oscar's teachings... and I thank him for what he is doing.
— Gregg Braden, New York Times bestselling author and scientist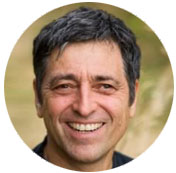 "... a guardian and messenger, bringing the traditional wisdom of the South to the people of the North at this time of planetary crisis..."
Oscar Miro-Quesada shares his extraordinary personal journey of healing and of soul-making, as gripping as any adventure tale. He is a guardian and messenger, bringing the traditional wisdom of the South to the people of the North at this time of planetary crisis: consecrating our lives as love, composing life as sacred relationship and the strength that comes from surrender.
— Robert Gass, EdD, leadership coach, organizational healer, and recording artist of sacred chant
"It's nothing short of genius!"
I could not recommend don Oscar's teaching more... HIGHLY! He is at once engaging, witty, thoughtful, caring, and generous, and as a dialectician as expansive as he is focused. A rare and HIGH-flying bird indeed! don Oscar uses language in a way that both enlivens and undermines it, in the sense that you are always aware of the artifice it represents, even as you are swept up and inspired by his diction and uniquely musical speaking style. It's nothing short of genius! I can freely and fearlessly say, in the rare case of a public figure, artist, or esoteric practitioner that I do not personally know, that I love don Oscar. He is one of the most enduringly endearing, endemically endogenous endeavorers I have encountered on Pachamama!
— Bruce G., Albuquerque, New Mexico
"don Oscar is humble, kind, compassionate, and, I'll say it again, so inspiring!"
don Oscar has such a beautiful, magical, inspiring, moving, poetic way of taking you on such transformational journeys beyond what is visible to the eye. He has inspired me in so many ways and I am excited to continue this path with so many beautiful rituals — and my mesa, in dedication to the healing of Pachamama and all that is. don Oscar is humble, kind, compassionate, and, I'll say it again, so inspiring! A true blessing!
— Marysol Ximenez, Germany
"I am now an empowered embodiment and vessel of divine energy..."
don Oscar and his lineage teachings/transmissions are a gift to humanity. He is very relatable and compassionate, and the materials, coursework, and framework for this course reflected that. His teachings meet you where you are in life and transform you on personal levels because of that. I am now an empowered embodiment and vessel of divine energy because of this course, and I recommend it and don Oscar to others for similar transformations. We need everyone operating at their full potential to be the Shifters we have prayed for!
— Courtney, Asheville, North Carolina
About don Oscar Miro-Quesada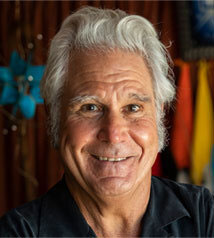 don Oscar Miro-Quesada Solevo is a respected kamasqa curandero and altomisayoq adept from Peru, the founder of The Heart of the Healer (THOTH), and the originator of Pachakuti Mesa Tradition cross-cultural shamanism. An internationally acclaimed shamanic teacher and healer, earth-honoring ceremonialist, and author, don Oscar is an OAS Fellow in Ethnopsychology, and member of the Evolutionary Leaders Circle and Birth 2012 Welcoming Committee. He's been guiding ethno-spiritual pilgrimages to sacred sites of the world since 1986, with special emphasis on Peru and Bolivia.
He's a popular faculty member at The Shift Network and at educational centers throughout the U.S. and abroad, dedicating his life to the revitalization of aboriginal wisdom traditions as a means of restoring sacred trust between humankind and the natural world.
A seasoned navigator of non-ordinary states of consciousness, don Oscar is well prepared to help people from all walks of life access realms of being through which multidimensional powers and forces are available for healing self, others, and our planetary ecosystem as a whole. His ceremonial work and shamanic apprenticeship programs have been featured on Sounds True, CNN, Univision, A&E, Discovery Channel, and The History Channel's Ancient Aliens.