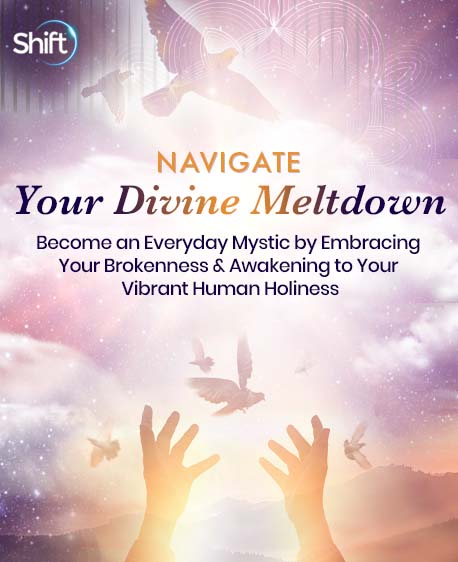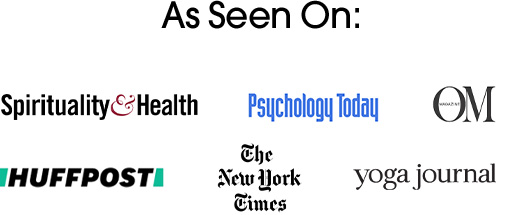 Release outdated misconceptions about the spiritual path and celebrate a deeper connection with your sacred self — so you can experience the magnificence of your life.
The great mystical teachers throughout time — in all spiritual traditions (and none) — give us clues about how to reclaim the holiness of our own lives. Once we dare to say a full-bodied YES to the beauty and wonder present in even our most challenging experiences, we are on our way to being "Everyday Mystics."
— Mirabai Starr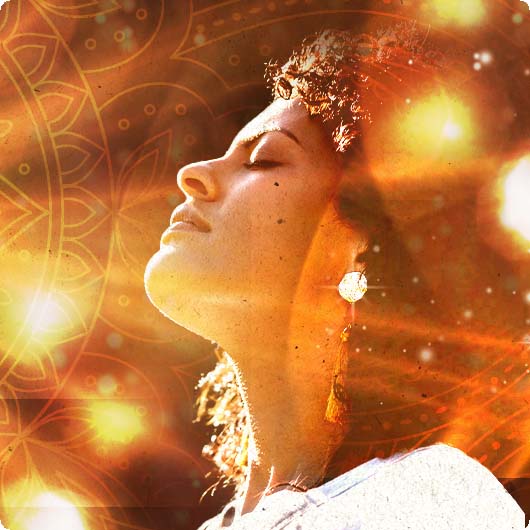 Do you believe that spiritual love is always the answer?
We're living in the midst of environmental destruction, war, food shortages, financial insecurities, political dysfunction... and the list goes on.
You may also be facing your own personal challenges that seem just as daunting — a sense of hopelessness, loss, or grief — and the unsettling realization that no one is coming to your rescue.
Can the spiritual awareness you've so worked hard to attain keep you centered and grounded in the midst of personal and global chaos?
Maybe you were taught that the way of the mystic is a journey, a path to be taken… a state of being we hope to one day achieve for ourselves. The problem with that description is its suggestion that the answers you seek are someplace else… available to you only when you become something more than who you already are.
Interspiritual teacher and author Mirabai Starr, translator of the mystics, presents a refreshingly subversive and tenderly empowering perspective on what it means to be a mystic in today's world.
During this free online event, she'll reframe conventional ideas on mysticism, guiding you to surrender the outmoded belief of yourself as flawed or imperfect. She'll guide you to use your daily life — the challenges, concerns, and uncertainties — as a portal for deeper aliveness and a more intimate connection with the sacred.
Mirabai dismisses the commonly accepted notion that enlightenment requires a lifetime of effort, and affirms that a direct experience of mystical connection is possible.
She teaches that life is about fully embracing the human experience exactly as it is and precisely as you are, but with a new and deeper understanding.
You're here to celebrate your divine, beautiful incarnation, not to hurry up and finish a project — namely you. Seeing yourself as unworthy of the peace, joy, and harmony that flows from enlightenment is exactly why the peace that surpasses all understanding remains beyond your reach.
Mirabai will help you release the limiting beliefs that may be hindering you from accepting your true spiritual awakening — right now.
She'll lead you through a process of liberation through a powerful guided meditation and a sacred writing exercise to assist you in unshackling your self-judgments and inner resistance…
… empowering you to recognize yourself as already spiritual, and to cultivate a fresh vision of how you can serve humanity and courageously fulfill your role in healing the world.
By the end of this hour, you may start to see yourself as an everyday mystic, fully embodying your humanity and your holiness.
You'll understand why your broken heart opens you to deeper love and intimacy with the Divine, becoming a threshold to sacred space.
In this free transformational event, you'll:
Participate in a powerful, deep dive into the blocks and obstacles you unintentionally use to minimize your true spiritual nature, and receive a ceremonial blessing from Mirabai, for the wholeness of your sacred self
Break down the misconceptions you hold about what's wrong with you so you can be of service to yourself and the suffering world
Discover that everything about you is already sacred and holy
Learn that the great mystics of the past, across all spiritual traditions, embodied the sacred, not despite but rather as a result of their humanness
Experience a sense of hope and relief, and reclaim your whole self
When you join Mirabai, you'll also be among the first to hear about her new 7-week course, in which she'll take you on a deep inner investigation to explore the transcendent and the practical aspects of mysticism.
You'll learn to challenge the stories you tell yourself about life — and recognize that you are a sacred being, playing an essential role in the world that no one else can fill.
Sign Up Now
Join this FREE video event with Mirabai Starr and experience yourself as a powerful and loving everyday mystic.
Free Video Event
Your information is safe with us! We'll never share or sell it, and will use it only to send you notifications about this program and other related information from The Shift Network. Each email we send contains an unsubscribe link for your convenience.
What People Are Saying About Mirabai Starr...

— Caroline Myss, Spiritual Teacher and Author: "When Mirabai Teaches and When She Writes, It's as if She Floats in a Sea of Holy Poetry"
— Andrew Harvey, Mystic Teacher and Author: "Mirabai Is One of the Best Mysticism Teachers on the Planet"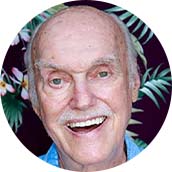 "Mirabai will help open up your heart to love."
Ever since I met her when she was a teenager at the Lama Foundation, Mirabai Starr has been absorbed in the teachings of the great mystic saints, especially the women. Like her namesake, the poet-saint Mirabai, she brings to her work an intense love of God and a passion for the Beloved. My Guru said, "Love is the best medicine." Mirabai will help open up your heart to love.
— Ram Dass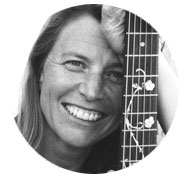 "Mirabai Starr possesses passionate eloquence..."
Mirabai Starr possesses passionate eloquence when speaking about mysticism, making the ineffable as tangible and real as eating delicious food that's good for you.
— Jenny Bird, singer-songwriter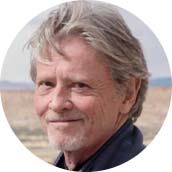 "... brings understanding, and especially compassionate wisdom."
I have been present during Mirabai Starr's classes at the University of New Mexico in Taos, on both philosophy and the theologies of the major world religions. One would expect from such a background that she has gathered and synthesized a dazzling amount of knowledge, but in addition she brings understanding, and especially compassionate wisdom. These are godsent gifts that are simply given to her. Her life experiences of suffering and love pour into the cup of different levels of understanding, which she offers so generously as a teacher, lecturer, writer, and guest speaker. I'm enriched and honored by her friendship.
— Fr. William Hart McNichols, iconographer and Roman Catholic priest
"... a gentle dynamite for opening and awakening."
Mirabai's words point toward the ineffable. She has an outstanding gift for language, plus penetrating insight, married to a heart of authentic compassion. Combined, the result is a gentle dynamite for opening and awakening.
— Sara Morgan, psychotherapist and spiritual guide
About Mirabai Starr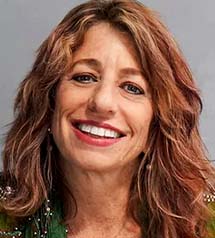 Mirabai Starr is an award-winning author of creative nonfiction and contemporary translations of sacred literature. She taught Philosophy and World Religions at the University of New Mexico-Taos for 20 years, and now teaches and speaks internationally on contemplative practice and interspiritual dialogue. A certified bereavement counselor, Mirabai helps mourners harness the transformational power of loss.
Mirabai's newest book, Wild Mercy: Living the Fierce and Tender Wisdom of the Women Mystics, was named one of the Best Books of 2019 by Spirituality & Practice. It's essential reading for anyone ready to awaken the feminine mystic within and birth her loving, creative, and untamed power into the world.
Mirabai has received critical acclaim for her revolutionary new translations of John of the Cross' Dark Night of the Soul and Teresa of Avila's The Interior Castle. She is author of the poetry collection Mother of God Similar to Fire, a collaboration with iconographer William Hart McNichols, and the award-winning book God of Love: A Guide to the Heart of Judaism, Christianity and Islam. The transparency of her journey through grief in her memoir Caravan of No Despair: A Memoir of Loss and Transformation is a gift to those who are struggling with unimaginable losses.
Mirabai was named one of 2020's 100 Most Spiritually Influential Living People in Watkins Mind Body Spirit magazine.