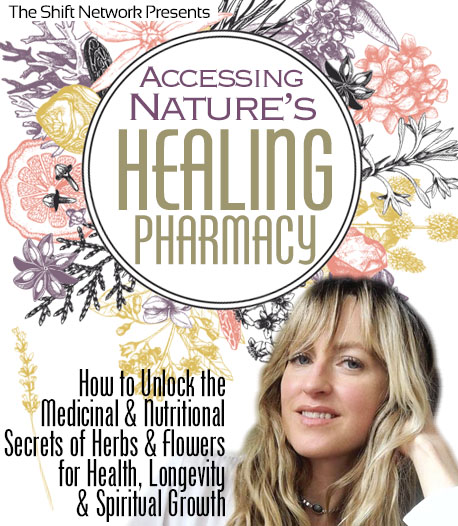 The Virtual Event is Now Complete
A Free Virtual Event
With Holistic Health Expert & Co-founder of Floracopeia
Sara Crow, LAc, MTOM
Discover Surprising Insights and Nourishing Daily Recipes From One of the World's Top Pioneering Nutrition Experts & Holistic Healers to Increase Your Energy, Longevity and Full Spectrum Wellness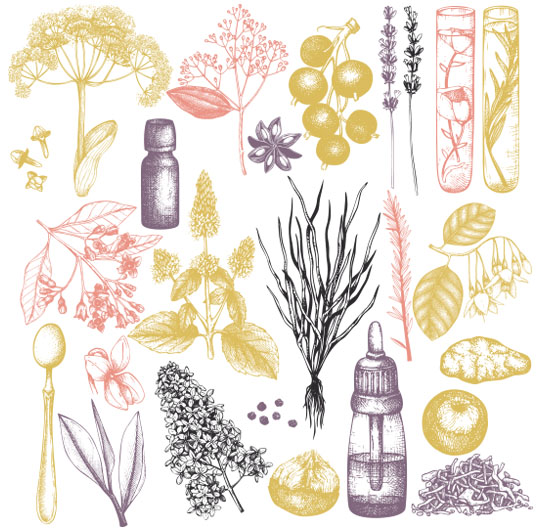 Are you eager to have the kind of vibrant health that leaves you energized, strong and excited to meet each new day?
Imagine, opening your kitchen cupboard and discovering the secrets to greater focus, longevity and radiant skin...
Or clipping a sprig of oregano from your garden for your favorite spaghetti sauce recipe... that will also relieve the cold symptoms you've been trying to treat (unsuccessfully) with over-the-counter medicine.
And what if all your tired spirit needed after a long stressful day, could be found in a rejuvenating herbal tea or soothing flower essence?
These simple, yet potent remedies are within your reach.
And you can draw from a nature's vast pharmacy of plants, herbs, flower essences and essential oils to "feed" your mind, body and spirit.
This is wonderful news if you're seeking a path for whole-body health and nutrition... and spiritual awakening.
There are thousands of remedies (and hundreds of simple recipes), each offering unique benefits — whether it's lowering stress, treating the common cold, or awakening you to higher states of consciousness.
Botanical medicine, Ayurveda and Chinese medicine and other ancient traditions have used the remarkable properties of medicinal plants for centuries.
And now science shows plants are THE key to a healthy diet. They provide essential nutrition for your body, protect your immune system, detoxify your organs and tissues and even slow aging.
According to research, herbs, flower essences and certain key foods can positively affect your emotions and expand your spiritual life.
This may explain why in virtually every culture, flowers are revered for their healing powers, beauty and transformational qualities...
So, with all these amazing plants to consider, where do you start?
It's actually relatively easy to start creating your own natural healing pharmacy and fill it with foods, herbs and flowers that work for your body, mind and spirit (and your family).
It can be simple as a few leaves in your smoothie or a few drops under your tongue... when you know who to ask.
One of the world's pioneering experts of nature's pharmacy is Floracopeia co-founder Sara Crow. For nearly 20 years, Sara has shared her considerable wisdom and knowledge of eastern and plant medicine to help people heal their bodies from the inside, out and create radiant, whole-body health.
During this fascinating virtual event, you'll receive insights and tips for using medicinal plants for your health, longevity and spiritual growth.
Drawing from her extensive background in Traditional Chinese Medicine, subtle energy healing, shamanic wisdom, ethnobotany, herbology and nutrition, Sara Crow will guide you to create (or add to) your own nature's pharmacy.
She'll share her best recommendations and easy-to-make, nourishing recipes to strengthen your body, fuel your spiritual growth, and nourish body, mind and spirit.
You'll discover:
How to boost immunity, emotional wellbeing and mental clarity through plants
Ways to integrate herbal medicine into your meals
How to build your deep energy reserves with plants
Easy-to-use flower essences to support your emotional state
Why holistic nutrition keys to longevity and spiritual growth
How plants can increase your energy by optimizing your life force
A key natural element that is an effective detoxification tool for body, mind and spirit
How to access nature's healing pharmacy in a daily tonic elixir
How to utilize one of Chinese Medicine's top herbs for longevity in cooking and as a skin rejuvenator
If you want to move beyond the limited focus on carb, fat and protein intake and the elimination or reduction of physical ailments — Sara Crow is your best guide for truly holistic nutrition. She'll show you how to heal, nourish and unify your entire body, mind and spirit.
You'll also hear about a brand new 7-week course in which you can deepen your understanding of the transformative qualities of plants, herbs, flowers and key foods to create a customized plant-based program for every aspect of your being...
What People Are Saying About Sara Crow

...Sara is highly intuitive and possesses an innate ability to "enter the heart of the patient" and facilitate profound changes. I experienced profound relief from many of my long standing and fairly serious physical symptoms including significant nerve pain... Sara is uniquely gifted at shifting ineffective physical and psycho-spiritual patterns. If you are looking for a strong and visionary guide, then Sara's approach to soul-centered medicine and her extensive collection of flower essences are worth a consideration.
— TB, San Diego, California
One of the greatest days of my life was a "chance" meeting with Sara one Sunday on a porch in Nevada City. I've worked with her many times over the past few years and her unique gifts of healing have changed my life in profound ways. For example, I've overcome my life-long fear of boats, swimming and water. Sara helped me identify the source of this irrational fear and so had no problem being on that boat for four days, kayaking and swimming. She's helped me understand my life, my gifts and my path. I'll be forever be grateful to her.
— MM, Reno, Nevada
I have always believed in miracle healing's, believed in their possibility, and now I can say that I have experienced this for myself. Sara worked with me via phone across the country and helped rid me of some life long physical pain in addition to eliminating all my menopausal symptoms through her remote healing work.
— Andrea, Salem, North Carolina
The herbs, flower essences and nutritional approach [Sara] took the time to put together is working well... I feel healthier and more energized than I have for a long time. I am happy with the palpable results... I even feel like I glow!
— Karin, Reno, Nevada
The personal knowledge and insights [Sara] shares with such evident mastery and love for the flowers continues to unfold for me as my own relationship with the flowers evolve. The results have been transformative... Thank you so much for sharing your love and passion.
— Angel Caban
About Sara Crow, LAc, MTOM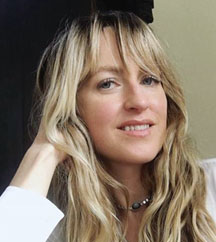 Sara Crow is a licensed acupuncturist, herbalist and nutritional guide practicing on California's central coast. She has extensive training in both Eastern and Western medical approaches. She has a masters degree in Traditional Chinese Medicine. Sara is uniquely gifted as an intuitive and subtle energy healer offering healings and readings to folks across the globe. Her overall approach is designed to be a multilayered and holistic healing program targeting the whole person: body, mind and spirit.
Sara is a flower essence expert and educator with more than 17 years of experience. She uses flower essences extensively in her clinical practice and is the creator of Floracopeia's FlorAlchemy line. Sara combines her lifelong experience in the natural product industry with her holistic health expertise as the director of Floracopeia's product development department. Alongside formulating her flower essence line, she is the creator of Floracopeia's cherished organic skin care line. She is a natural skin care educator, teaching on the importance of high quality nontoxic botanical ingredients for skin beauty and overall bodily health.