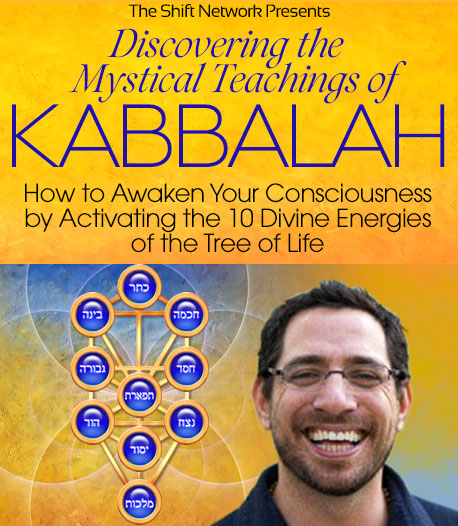 The Virtual Event is Now Complete
A Free Video Event
With the Founder of Romemu
Rabbi David Ingber


Discover the power of ancient Jewish mysticism — and explore a multidimensional map of consciousness that unlocks greater wisdom, love, and reverence.
Have you explored various spiritual paths and teachings but haven't yet discovered the profound wisdom of Jewish mysticism?
You're in for an exciting discovery!
Kabbalah has surged in popularity, even outside of Jewish circles, for a reason.
It offers a holistic and eminently practical approach to spiritual development, one that can help you with everything from deepening your understanding of metaphysical truth to navigating a stimulating conversation with loved ones.
The way of Kabbalah is all about aligning your energy with the deeper structure of the universe and seeing your life through the lens of the Sephirot — 10 spheres that represent a kind of energetic anatomy of the universe.
Through the Kabbalah, you discover you are indeed a microcosm of the cosmos, where God is perpetually incarnating, healing, and evolving. And as an expression of the Divine in motion, you can take steps to become more truly radiant and alive.
For centuries, these ancient Jewish mysteries were withheld from even observant and committed Jews. In fact, they weren't even taught outside of the Jewish faith until fairly recently.
We're now blessed to be able to understand, practice, and apply this powerful path in a modern, global context, one in which serious seekers of wisdom have the chance to develop the "divine eyes" that each of the 10 Sefirot represent.
Each of these spheres is a prism through which to view part of the universe and your role in it. Kabbalists particularly see our role as humans as Tikkun Olam — a Kabbalist phrase that means, "repairing the world by reassembling the divine shards that have broken."
In this soulful hour with Rabbi David Ingber, one of the most exciting modern teachers of Kabbalah, you'll receive foundational insights that bring alive the "Tree of Life" — the symbolic map at the core of Kabbalah.
David will also give you practical guidance for integrating and aligning these 10 energies to create a life foundation that's wise, loving, and holistically grounded.
Kabbalists have always been scholar-mystics with families, careers, and worldly responsibilities. Unlike many religious traditions that advocate a monastic practice, Kabbalah emphasizes a life of integral wholeness in which every aspect of your life becomes radiant with the light of the Divine.
During this free video event, you'll:
Receive key foundations for understanding the Tree of Life and the 10 Sefirot, as well as how to relate to them for spiritual practice
Understand the organismic quality of the Jewish mystical tradition, which brings you into right relationship with your body, mind, and life
Discover how to begin to balance different energies in your being when engaging with your family, work, and other worldly activities
Begin the profound journey of Tikkun Olam
More than anything, this free video event will expand your understanding of life and the cosmos. You'll begin to see with divine eyes, live with more joy, and open to a deeper meaning of words, numbers, and symbols.
Join us for a mind-expanding hour where you'll also hear about an upcoming virtual training with Rabbi Ingber that will explore the fascinating terrain of Kabbalah.
What People Are Saying About Rabbi David...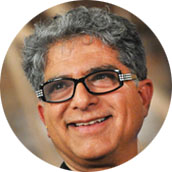 "An authentic ancient mystical tradition to inspire the modern seeker"
Rabbi David Ingber is a master teacher who integrates the Wisdom of the Kabbalah with a myriad of spiritual traditions, offering an authentic ancient mystical tradition to inspire the modern seeker.
— Deepak Chopra, MD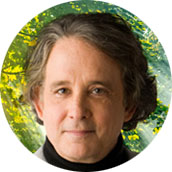 "I cannot imagine a more reliable and wise guide..."
Rabbi David Ingber is a beloved friend whose humble brilliancy, profound presence, tender heart, and deep scholarship I learn from. I cannot imagine a more reliable and wise guide into the depths of the Kabbalah.
— Andrew Harvey, Mystic-scholar and spiritual teacher

"He guides students expertly through the intricacies of Kabbalah..."
Rabbi Ingber is a gifted teacher, uniquely able to balance intellectual rigor and spiritual depth. He guides students expertly through the intricacies of Kabbalah and enables them to understand both the historical development of mystical concepts and the personal aspects of spirituality. I can honestly say that he is one of the finest instructors whom I have ever encountered.
— Daniel Matt, Professor of Jewish studies (retired), Graduate Theological Union, Berkeley, California
About Rabbi David Ingber
Named by Newsweek as one of 2013's top 50 most influential rabbis in the United States as well as by The Forward as one of the 50 most newsworthy and notable Jews in America, Rabbi David Ingber promotes a renewed Jewish mysticism that integrates meditative mindfulness and physical awareness into mainstream, post-modern Judaism. A major 21st-century Jewish thinker and educator, his rich perspective, open heart and mind, and full-bodied approach to Jewish learning has brought him to speak throughout the United States and worldwide throughout Canada, Europe, and Israel.
Rabbi David's distinct approach to Torah, rabbinical teaching, and ritualistic practice is informed by his own personal seeking and learning from a wide cross-section of sacred traditions and faiths. He's enlightened by Jewish mysticism and Chassidut, fusing these beliefs with those of other ancient philosophies and worldviews. Particular influences include 18th-century Kabbalist and founder of Chassidut, Rabbi Yisrael Ba'al Shem Tov; the great 19th-century Ishbitzer Rebbe, R. Mordechai Leiner; and leading 20th-century thinkers from Kabbalist Rav Abraham Isaac Kook to psychologist Carl Jung.
Rabbi Ingber has taught at such eminent institutions as the Academy for Jewish Religion, Columbia University, CUNY, Jewish Theological Seminary, Limmud LA, New York University, the 92nd Street Y, Pardes, The Skirball Center at Temple Emmanuel, and Yeshivat HADAR. He sits on the Board of Directors of Aleph and Synagogue 3000 Next Dor's Working Group of Sacred Emergent Communities, where he continues to teach.
Raised Modern Orthodox in New York, Rabbi David studied at several distinguished yeshivot in Jerusalem and New York including Yeshiva University, Beit Midrash L'Torah, Yeshivat Chaim Berlin, and Yeshivat Chovovei Torah Rabbinical School. He also studied philosophy, psychology, and religion at New York University. Reb Zalman Schachter-Shalomi, founder of Renewal Judaism, ordained Rabbi David in 2004. Prior to founding Romemu, Rabbi David was rabbi-in-residence at Elat Chayyim Retreat Center.