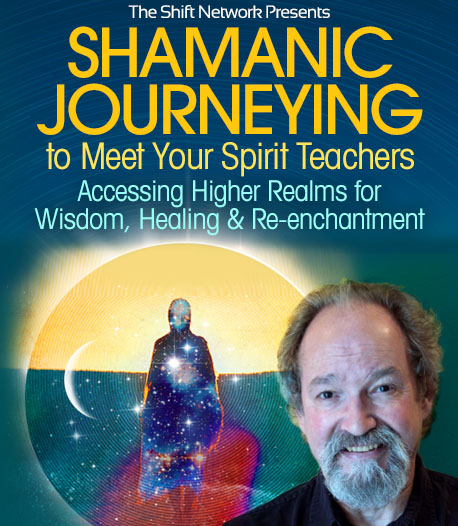 [topbox2]
The Virtual Event is Now Complete
A Free Virtual Event
With Shamanic Teacher and Anthropologist
Hank Wesselman

Discover Ancient and Traditional Shamanic Practices to Enter the Lower, Middle, and Upper Worlds, and Access Your Spirit Guides.
Journey to the Higher Realms — and the Bardos of the Afterlife — to Receive Healing Wisdom and Guidance for Your Life's Path.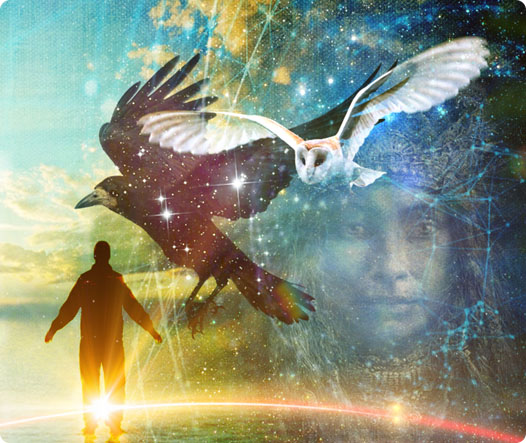 Have you glimpsed "beyond the veil"... during meditation, a dream, or when a loved one passed and you felt them "on the other side?"
Or perhaps while you were on a shamanic journey, you tapped into the Great Mystery and other beings — and even places connected with past lives.
As powerful as these experiences can be, they easily fade into the background of everyday life...
Yet, certain, time-tested forms of shamanic dreaming can take you beyond the veil whenever you feel the need to connect with your spirit teachers and other allies.
Your spirit teachers know why you've incarnated... and they're ready to guide you.
Entering different levels of reality, which shamans refer to as the Lower, Middle, and Upper Worlds, you can receive clarity and wisdom to heal yourself and others, transform your work life and relationships, and fulfill your life's mission.
Shamanic wisdom and skills are profoundly relevant for our world today, because they root us in the Earth and nature — grounding us and providing direction for clear, steady action in times of crisis.
For the past 40 years, Hank Wesselman has melded traditional shamanic teachings with anthropological insights. He is the author of the seminal Spiritwalker trilogy and has helped lead the rediscovery of traditional shamanism — now a major facet of the spiritual awakening taking place in the Western World.
During this free online event with Hank Wesselman, you'll:
Receive key instructions for shamanic journeying to specifically visit your spirit teachers
Gain an understanding of the Lower World, the dreaming of Nature; the Middle World, the dreaming of humans, our everyday world, the Bardos of the afterlife; and the Upper World, the dreaming of the gods
Discover how to open to direct experiential insights about your soul's experience over multiple lifetimes
Connect with your spirit teachers and other guides
Receive insights about journeying, allowing you to be of sacred service to others
Join a remarkable teacher and begin to open the portal to healing wisdom in the unseen realms and higher levels of reality. You'll also learn about a new training with Hank Wesselman in which you can deepen these profound teachings.
What People Are Saying About Hank Wesselman...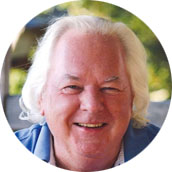 "A template for a new mythos..."
Drawing on a lifetime of scholarship and deep shamanic practice, [Hank] invites us to follow a path of direct experience of the sacred... Boldly, he offers a template for a new mythos, affirming that the greater powers do not require us to follow hand-me-down beliefs, but instead to become co-creators.
— Robert Moss, bestselling author of Conscious Dreaming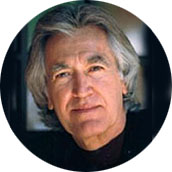 "Not only survive, but thrive"
Dr. Hank Wesselman's vision is so important. [His] personal experiences and vision transcend the suffocating limitations of materialism that now threaten our future... If we respond to Dr. Wesselman's message, we humans will not only survive, but thrive.
— Larry Dossey, MD, Author of One Mind: How Our Individual Mind Is Part of a Greater Consciousness and Why It Matters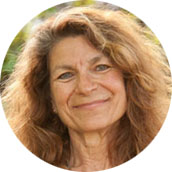 "Combines the genius and discipline of scholarly explorations..."
Prying open the doors of perception of the inner worlds, Dr. Hank Wesselman nimbly gifts us with glimpses into the panorama of the great mystery. As a scientist, shamanist and seer, he combines the genius and discipline of scholarly explorations found in the contributions of Joseph Campbell, Lewis Hyde, Michael Harner, and Vine Deloria...
— Nan Moss, shamanic teacher and practitioner and author of Weather Shamanism: Harmonizing Our Connection with the Elements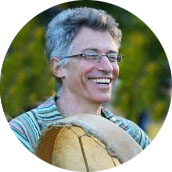 "Perceive our own personal power through direct revelation..."
Hank prompts us to perceive our own personal power through direct revelation and through our relationship with nature...
— Itzhak Beery, Author of The Gift of Shamanism
About Hank Wesselman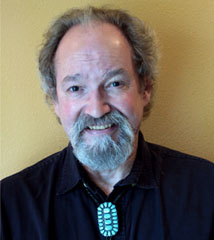 Anthropologist Hank Wesselman, PhD, is author of the bestselling Spiritwalker trilogy: Spiritwalker: Messages from the Future; Medicinemaker: Mystic Encounters on the Shaman's Path; and Visionseeker: Shared Wisdom from the Place of Refuge. He is also author of The Re-Enchantment: A Shamanic Path to a Life of Wonder, The Journey to the Sacred Garden, The Bowl of Light: Ancestral Wisdom from a Hawaiian Shaman and co-author of Awakening to the Spirit World (with Sandra Ingerman) and Spirit Medicine (with Jill Kuykendall).
Wesselman earned his undergraduate and master's degrees in zoology at the University of Colorado at Boulder, then went on to receive his doctoral degree in anthropology from the University of California at Berkeley. Since 1971, he has worked with an international group of scientists, exploring East Africa's Great Rift Valley in search of answers to the mystery of human origins.
Hank Wesselman is also a shaman in training, with more than 25 years of apprenticeship. He enjoys sharing his knowledge of shamanism and anthropology in workshops worldwide.
"My presentations and workshops draw on my knowledge as an anthropologist and are designed to educate and encourage individuals to rediscover the visionary within themselves. I utilize the ancient, time-tested ways of the mystic to facilitate each person's process and to reconnect them to their inner sources of wisdom, power, and healing," he says.