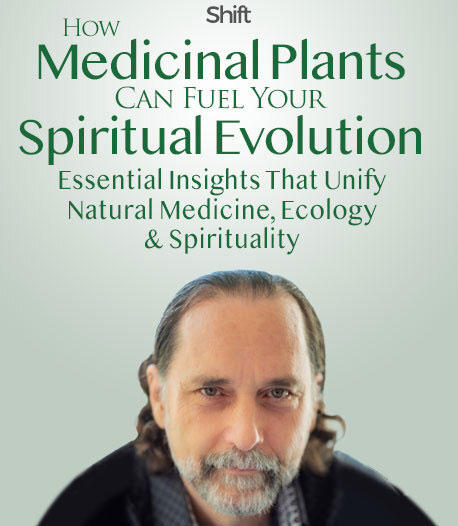 Discover How to Access the Innate Wisdom and Healing Power of Medicinal Plants and Herbs to Fortify Your Health, Enjoy More Peace and Happiness and Accelerate Your Spiritual Growth.
Have you been fascinated by the way essential oils and herbs can affect your moods and shift your consciousness?
Have you ever felt a deep sense of peace while sitting in nature or tending to your garden?
Have you marveled at the sheer beauty and diversity of plants and their often miraculous ability to heal our bodies and minds?
Questions like these begin to lead us toward a profound new understanding, one that links our biology, our ecology, the growth of our consciousness and our felt sense of connection with all of life.
They point the way to a kind of spiritual awakening that is grounded, earthy and sustainable, one where we become more intimately interconnected with the intelligence of nature in a very tangible way.
It's all about recognizing the links between plants and our spiritual evolution, something that has been deeply studied in ancient systems of natural healing such as botanical medicine, Ayurveda and Chinese medicine.
This subject is not just the province of mystics, shamans and natural medicine practitioners but is increasingly vital for all of us to maintain healthy bodies and a thriving Earth.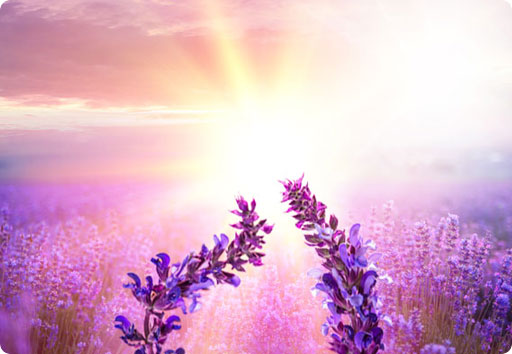 That's because our planet is in ecological crisis at least partially because we have grown to see ourselves as separate and "above" nature in a way that leads us to be destructive, wasteful and neglectful, not to mention unhealthy and unhappy.
Instead, when we can connect with the deep sentience, wisdom and healing power within the plant kingdom, our eyes are opened to new realms of knowledge, and we come home to our bodies and lives in a different way.
To grow a healthier culture we need to deepen our roots by connecting to the biological realities which allow us to grow in a way that is sustainable.
As you begin to experience your biological unity with the plant kingdom, you begin an exciting voyage in consciousness that will open you up to a new understanding of medicinal herbs, aromatherapy, meditation and spirituality.
Plants are the translator between the raw energy of the sun and the nutrients we need for life. By understanding them in a more multi-dimensional way, we open up a deeper cosmological view and a more dynamic relationship with the life force around us. We cultivate more prana or chi. We harmonize our bodily systems. We heal old traumas.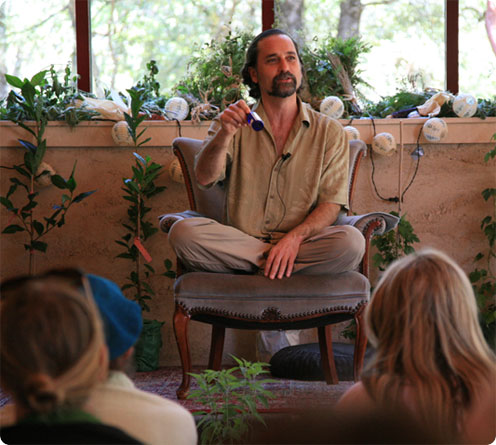 There is perhaps no better guide for this excursion into a new paradigm of relating to the plant kingdom than Floracopeia founder David Crow, who unifies wisdom from many streams of healing practices into a coherent understanding.
For more than 30 years he's pioneered a path that is about harnessing the power of plants to infuse more intelligence in your body, mind and soul – giving you a more organic wisdom and sustainable connection with life.
During this fascinating one hour program, David will show you how to relate more deeply with medicinal plants for rejuvenation, awakening and health.
He'll draw from strands as diverse as Ayurveda, Chinese medicine, and essential oils to shift the foundation of how you relate to plants – from seeing them as mechanistic objects to wise, sentient allies.
During this one hour special event, you'll discover:
The four levels of using herbs in Tibetan and Ayurvedic medicine, from medical to spiritual
How to use medicinal plants to heighten your awareness of your unity with the elements of the cosmos
How to use rejuvenation and detoxification therapies to support your physical health and spiritual evolution
Key differences between the molecular intelligence of medicinal plants and pharmaceutical drugs
The power of ecological spirituality and how to develop your own (through classical meditation methods)
And much more!
This event is appropriate for professionals in any discipline that works with herbs, plants, oils or energy, as well as any person who is intrigued by the healing and personal evolutionary benefits of botanical medicine.
You'll also have the opportunity to learn about the exciting 7-week program on Medicinal Plants and Spiritual Evolution in which you can study these subjects in greater depth.
Join us for an exciting hour of essential plant medicine wisdom and practices.
Sign Up Now
Select your preferred time for this FREE online event with David Crow and discover how to access the innate wisdom and healing power of medicinal plants and herbs to fortify your health, enjoy more peace and happiness and accelerate your spiritual growth.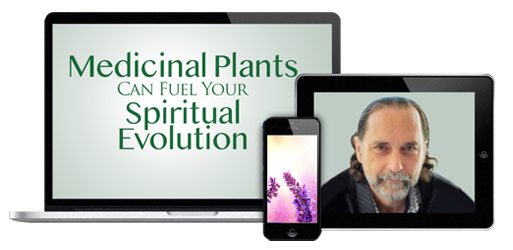 Your information is safe with us! We'll never share or sell it, and will use it only to send you notifications about this program and other related information from The Shift Network. Each email we send contains an unsubscribe link for your convenience.
A Celebrated Master Herbalist
David Crow has presented his vision of grassroots healthcare, preservation of botanical medicines, and the use of plants for ecological restoration to hundreds of audiences, ranging from small private groups to conferences and lecture halls, to a panel discussion with the Dalai Lama broadcast internationally to millions of viewers. He has given numerous keynote speeches, taught at conferences and colleges of naturopathic, Chinese and Ayurvedic medicine, and been interviewed on numerous radio programs.
His articles and excerpts from his book have been published in several magazines, and In Search of the Medicine Buddha has been translated into three foreign editions. David currently travels and teaches throughout the world. Through his visionary synthesis of medicine, ecology and spirituality, he has helped transform the lives of thousands.
What People Are Saying about David Crow...

"David Crow's knowledge, deep integrity, and gentle heart are truly outstanding."
"This course has deeply increased my understanding and connection to all the huge variety of healing, medicinal plants... giving me so much new knowledge that can only benefit my life, my loved ones, and ultimately Mother Earth and all humanity... David Crow's knowledge, deep integrity, and gentle heart are truly outstanding."
– Edoarda, Syndey, Australia
"I have learned to be more sensitive to our environment and become one with the life force energy of our plants."
"I've learned to interact and unite with the trees and plants that have always been here for us. It's amazing to know how intelligent these plants are and that is is so important to preserver nature so we can continue enjoying her fruits. I have learned to be more sensitive to our environment and become one with the life force energy of our plants."
– Theresa Harrison, San Diego, CA
"[David's] insight and teachings have changed my life and the way I work with plants."
"I have been asking for many years for a teacher to come to me who could teach me the ways of the plant world and along came this course. The insight and teachings have changed my life and the way I work with plants. With the planet in so much turmoil, this course is a must and I would recommend it to those of us who wish to heal the earth. Thank you to The Shift Network for giving me this great gift."
– Alison Strickland, British Columbia, Canada
Meet Your Guide, David Crow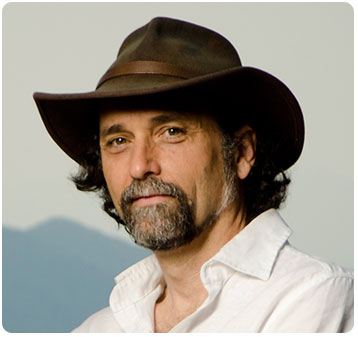 David Crow, L.Ac. is one of the world's foremost experts and leading speakers in the field of botanical medicine and grassroots healthcare. He is a master herbalist, aromatherapist and acupuncturist with over 30 years experience and is an expert in the Ayurvedic and Chinese medical systems. David is a renowned author, a poet and is the founding director of Floracopeia Aromatic Treasures. Floracopeia was created as a way to help preserve and promote the use of botanical medicines as solutions to solving numerous interrelated global problems: lack of healthcare, poverty, environmental destruction and loss of ethnobotanical knowledge.