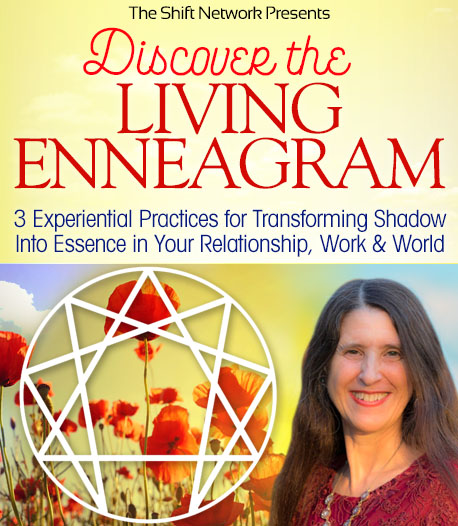 [topbox2]
The Virtual Event is Now Complete
A Free Video Event
With Respected Enneagram Expert
Jessica Dibb

Access a powerful, mystical bridge to Divine intelligence and your true essence... and discover how to embody these healing qualities in your daily life.
Learn to recognize — and transform — dominant Enneagrammatic patterns in your family, communities, and organizations.
Are you on a spiritual path, committed to deepening your growth and self-awareness... including increasing your awareness of the patterns within your Enneagram type?
Throughout the ages, masters and teachers have encouraged students to build a vehicle for higher consciousness within their own bodies, hearts, and minds — so Essence can flow through them, freely and fully.
And more than a personality typing system, the Enneagram is a mystical path for discovering and embodying YOUR true essence... in the work you do in the world and your unique gifts... in your daily interchanges with your loved ones and the people in your spiritual communities... at the coffee shop and in the grocery store line.
This is the Living Enneagram, expressed through the vessel of YOU — making your choices and actions more creative, wise, and loving for yourself and everyone you encounter.
And through the power of proven, experiential practices, you not only can access the deeper teachings of the Enneagram to reveal your own essence, but embody these insights every day of your life.
Enneagram patterns also play out (both their positive and negative shadow aspects) in organizations, communities, and the larger collective. For example, there can be a "Type 6" political party, in which fear (the lower aspect of the six) dominates in decision-making and messaging.
By bringing your awareness to the Enneagrammatic patterns of the organizations and groups in your life, you can consciously start to embody the positive, essential qualities of the dominant patterns — to create lasting change throughout the system.
There are proven, deeply transformative ways to bring the wisdom of the Enneagram into your life and experience real awakening... personally and in the collective.
During this free video event with leading "depth" teacher Jessica Dibb, you'll discover and practice:
Insights into how the 9 domains of the Enneagram can help you expand your personal growth, human potential, and spiritual development
Specific practices to cultivate somatic awareness for taking action from the higher aspects of authentic life force
Daily tools and sacred practices for creating deep conscious intimacy
Key awarenesses to activate truthful inner guidance and creative possibilities for your life
Recognizing dominant Enneagrammatic patterns in your family, workplace, and community — and how to embody the higher aspects of the Enneagram type(s) to bring balance and healing
If you want to receive new insights AND practices that can help you begin to transform the shadow aspects of Enneagram types (especially your basic type) into Essence, do join Jessica Dibb in this free event.
You'll also learn about a brand-new video training in which you can significantly deepen your capacity to embody your true essence and inspire others to do the same.
What People Are Saying About Jessica Dibb...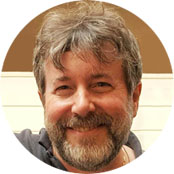 "An extraordinary journey of soul restoration..."
Jessica is a great master of experiential teaching. She is a superb guide and support for people's inner processes, as well as a brilliant designer of experiential exercises and practices. Jessica does not do anything half-heartedly, and I'm certain she'll take you on an extraordinary journey of soul restoration, real emotional breakthroughs, and profound self-discovery.
— Russ Hudson, Co-founder of the Enneagram Institute

"We're all uplifted and expanded..."
[Jessica] shares from the fullness of her being with a generosity of spirit, and we're all uplifted and expanded, not only from the specific teachings, but from the way in which they are delivered...
— Linda Lubin, Redding, Connecticut
"Puzzles that I'd been pondering for years... were resolved..."
Puzzles that I'd been pondering for years about my relationship to receiving were resolved, as I experienced the energy of my "missing piece." The term "life-changing" is used a lot I know. But I can't think of another one that more accurately describes my experience...
— Ann Kirby, RH Certified Teacher, EnnCourage, Inc.
"Deep personal fulfillment"
[Jessica is] a passionate and knowledgeable teacher of the many benefits that the Enneagram can have in our daily lives. I came away more aware of how knowing my type can help me live a better life, but more importantly, how knowledge of all the types can lead to deep personal fulfillment.
— Sally, England
About Jessica Dibb
Jessica Dibb is the founder, spiritual director, and principal teacher of the Inspiration Consciousness School, an integral consciousness school dedicated to promoting personal, relational, and planetary wellness. Over the past two decades, she has designed and facilitated unique workshops, classes, and ongoing experiential trainings which are grounded in a highly integrated model of psycho-spiritual healing and development to support self-actualization.
Her teachings assist people in cultivating consciousness through all stages of life, from conception onward. Using Integrative Breathwork, psychodynamic principles, the Enneagram, and established and emergent wisdom teachings, Jessica facilitates embodied awareness of each moment, using methods which combine attunement, psychodynamic principles, intuition, and physical sensation.
Jessica teaches nationally and internationally, including teaching Integrative Breathwork and the Enneagram at the Psychotherapy Networker Conference for several years. Jessica also is the co-director of the Global Professional Breathwork Alliance (GPBA) and current chair of the GPBA's Ethics Committee.
She's a founding member of the board of Convergence, a nonprofit organization working to promote dialogue and innovative solutions for challenging social issues of our time. She was one of the co-hosts for The Shift Network's Breathwork Summit in 2012, as well as hosting of their annual Enneagram Global Summit. Jessica is the weaver and visionary behind the annual conference Breath Immersion: From Science to Samadhi at the Omega Institute.