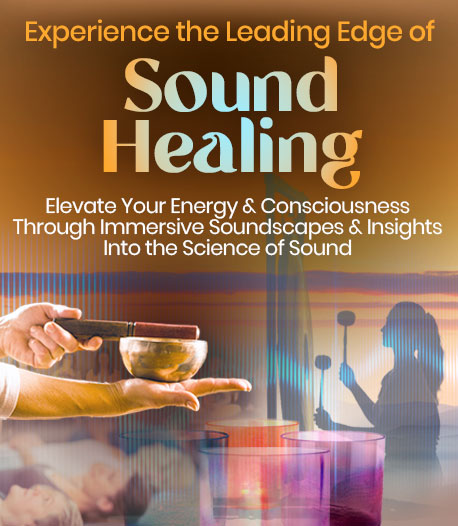 With Sound-Healing Experts
John Stuart Reid, Eileen McKusick, Fred Johnson, Christine Stevens & Laura Inserra
---
Join us for a healing and inspiring sound-alchemy session with world-renowned experts — combining the power of sound, wisdom traditions, and the latest technology to catalyze your inner and outer transformations.
Explore Native American-style flute, rhythmic drums, a MetaMusic experience, biofield tuning forks, and cymatics — as you learn more about a chance to immerse yourself in a sanctuary of sound, movement, and ceremony at this summer's Sacred Sound Healing Retreat.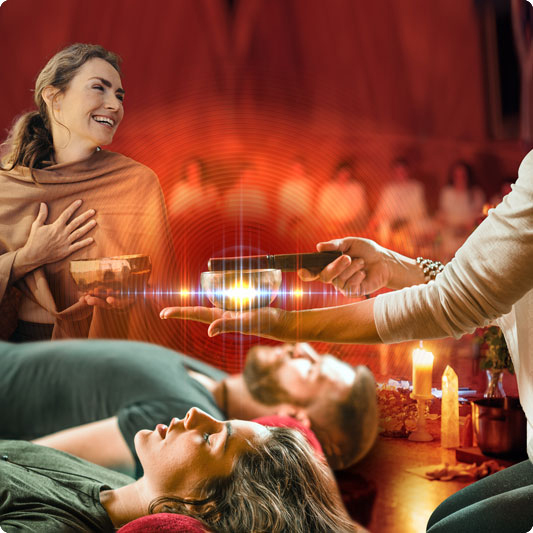 The power of sound is uniquely healing, uplifting, and unifying...
Our ancestors knew this, and made drums, flutes, rattles, and other instruments part of their daily lives.
Today, the latest sound-healing research continues to uncover new ways that sound can heal disease, reduce stress, and brighten your emotional state — making sound not only effective, but also enjoyable and fun.
From ancient shamanic rituals to frontier technologies, today's spiritual seekers are turning to sound-healing modalities more than ever...
Research shows that carefully curated frequencies help release tension, calm the mind, and promote a state of deep relaxation.
Join us for a brand-new free event as world-renowned leaders in sound healing guide you through practices to explore instruments, tools, and technologies in a supportive and nurturing space — so you can bring the blessing of vibrational healing into your daily life.
In this hour-long free online event, you'll explore:
The fascinating science of sound healing — how vibrational frequencies work together to facilitate healing, transformation, and elevated consciousness
Sacred Sound Alchemy with Laura Inserra's MetaMusic, which creates meta-sensory experiences, deep transformations, and optimal wellbeing
A path to profound spiritual growth, connecting with nature, and deep healing with Christine Stevens' Native American-style flute and heartfelt rhythmic drums
Eileen McKusick's biofield tuning practice for systematically clearing your past, present, and future with the power of tuning forks
How cymatics — the science of visible sound — can boost your immune system and activate your body's capacity to heal at a cellular level with acoustics pioneer John Stuart Reid
The breakthroughs, deep healing, and aha! moments that unfolded at last year's in-person Sacred Sound Healing Retreat — and what this summer's retreat promises to deliver

During this free event, we'll share new details about our upcoming Sacred Sound Healing Retreat, featuring five days in the Rocky Mountains, immersing yourself in the latest science, healing music, technological innovation, and breakthrough possibilities in the field of sound healing...
... as you intimately connect with some of the world's most accomplished leaders in the field.
While the power of technology allows us to experience the healing power of sound from anywhere in the world — the most profound leaps forward in the evolution of who you're becoming happen when you're immersed in an in-person awakened community, cultivating experiences of the sacred.
You'll discover how you can activate your body's innate healing powers through proven sound-therapy techniques... receive profound cellular healings... learn practices for harmonizing your body, mind, and spirit... and elevate your awareness to a higher level of consciousness.
Sign Up Now
Join this FREE sound-alchemy video session with world-renowned experts to experience the power of combining sound, wisdom traditions, and the latest technology to catalyze your inner and outer transformations.

Free Video Event
Your information is safe with us! We'll never share or sell it, and will use it only to send you notifications about this program and other related information from The Shift Network. Each email we send contains an unsubscribe link for your convenience.
What People Are Saying About Our
Sacred Sound Healing Retreat and Faculty...
"Eileen's instruction inspired me to trust my instincts..."
It always surprises and inspires me how sound vibrations can reach the stuck spaces and release emotional blocks. Eileen's instruction inspired me to trust my instincts and to allow "play" to guide my choices with tones, energy centers, elements, voicing, color, and healing imagery with specific organs in the body. Super grateful for Eileen's genuine delivery and teaching skills.
— Reba Wiedner, Seguin, Texas
"This was the perfect gift to myself to ease the stress of these difficult times."
This was the perfect gift to myself to ease the stress of these difficult times. Using the breath, connecting to nature through a wooden flute... the sound helps to soothe my soul and calm my emotions during turbulent times. Thank you, Christine Stevens, for all you offer!
— Jayna, Minneapolis, Minnesota
"Fred weaves magic with his improv voice and drumming..."
Fred weaves magic with his improv voice and drumming, and creates a vibrant ambiance that inspires connection, creativity, and play. Fred is the music director and lead musical facilitator for many of Jack Canfield's large group events (Jack authored the Chicken Soup for the Soul books), and he's invited back year after year because of the high vibe space he creates in the room.
— Devaa Haley Mitchell, Nevada City, California
"John is an inspirational teacher who makes difficult technical and scientific material easy to understand."
From being a complete novice in the field of sound healing, I now have a thorough understanding of how sound and music affect the body and can activate and speed the healing process. John is an inspirational teacher who makes difficult technical and scientific material easy to understand.
— Anna, Hereford, United Kingdom
About Our Sound-Healing Faculty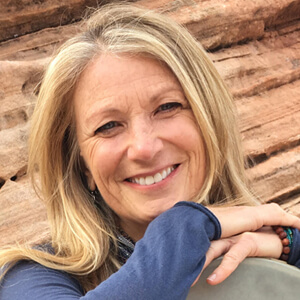 Christine Stevens is an internationally acclaimed speaker, author, drummer, and music therapist. Holding master's degrees in social work and music therapy, Christine inspires people all over the world with her message that music promotes holistic health, spirituality, and wellness. Christine is the author of Music Medicine... The Healing Drum Kit... and The Art and Heart of Drum Circles book and DVD. She's recorded three play-along albums: Reviving Rhythms... Drumming Up Spirit... and Drumming Up Diva. A leader in the music and wellness movement, Christine also serves on the editorial board of Explore: The Journal of Science and Healing.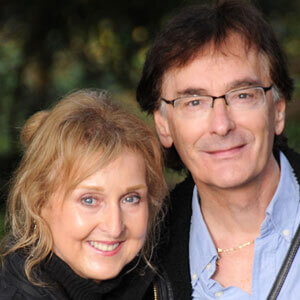 Acoustics pioneer John Stuart Reid is on a mission to educate and inspire the world about the field of cymatics — the science of visible vibrations and sound. He asserts that sound is the foundation of almost all matter in the Universe and was a potent force in the creation of life in the primordial oceans, thereby carrying the power to heal life. In his lectures, John reveals groundbreaking information on the mechanisms that support Sound Therapy and Music Medicine, and how they can be applied to improve health naturally. His CymaScope invention has forever changed the world's perception of sound by giving us the ability to "see" sound and better understand this ubiquitous aspect of life.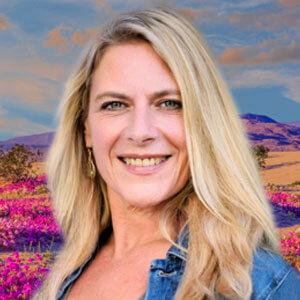 Eileen McKusick is a researcher, writer, inventor, practitioner, educator, and speaker on the effects of audible sound on the human body and biofield. With an MA in Integrative Education, she has been researching sound since 1996. She is the originator of biofield tuning, and the founder of the Biofield Tuning Institute, which conducts grant-funded, peer-reviewed studies on the human biofield. A pioneer in the fields of therapeutic sound and electric health, her work leads people from a chemical/mechanical perspective of life, health, and the Universe to an electro-sonic one — and to a much greater sense of personal empowerment.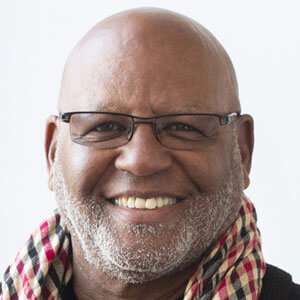 The fact that Fred Johnson has opened for both Aretha Franklin and Dr. Deepak Chopra points to his versatility as an artist. An acclaimed jazz vocalist, author, and arts educator, he's recognized globally for his work in the health and wellness community. Fred was instrumental in establishing the inspiring "HeArts & Hope" program at the University of Florida. His presentations on the healing power of music have caught the attention of internationally recognized holistic health practitioners. Fred presents lectures and seminars all over the world that re-accentuate the importance of creative expression as a catalyst for personal and communal empowerment, health and healing, and giving voice to the voiceless.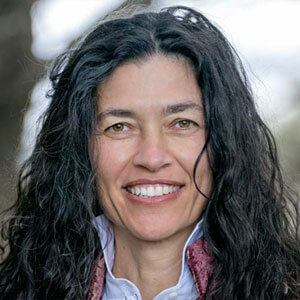 Laura Inserra is a sound alchemist, teacher, technician of the sacred, and multimedia producer. Her career has many facets — multi-instrumentalist, composer, sound healer, teacher, artistic director, and producer. As a world-renowned hang musician and teacher, Laura plays a large variety of unique ancient and modern instruments from around the world. Her productions create immersive sonic environments with a vast spectrum of frequencies that facilitate meta-sensory experiences, deep transformations, and wellbeing. Combining her intimate knowledge of music with her studies of ancient schools of wisdom, she developed a practice called MetaMusic Healing, a holistic approach for personal development, spiritual guidance, and wellbeing. Laura is the co-founder of Seeds of Gold Institute, whose mission is to research and integrate ancient technology and schools of wisdom into modern life.