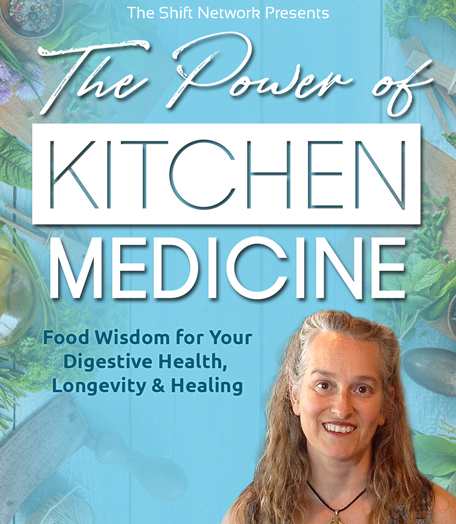 The Virtual Event is Now Complete
A Free Video Event
With Acupuncturist, Natural Medicine Practitioner, & Apitherapist
Tamara Wolfson, LAc


Strengthen your digestive health to reduce inflammation, improve metabolism, boost your immunity & live pain-free.
Discover the natural medicine in foods and how to eat according to the season… the keys to truly rejuvenating, nourishing and healing your body.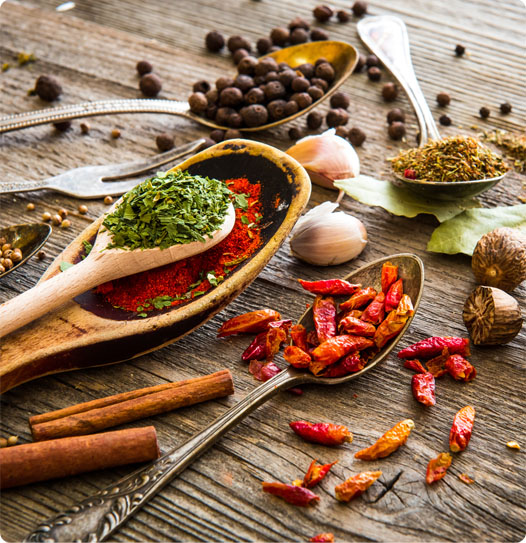 Food truly is medicine...
That's what wise doctors, nutritionists, and effective healing practitioners will tell you... and it's increasingly backed up by science that shows as much as 50% of disease is related to our diets.
Yet we often don't truly accept just how important this "daily medicine" is until our body puts up a red flag — with fatigue, emotional imbalances, sleep disturbances, skin issues, blood sugar imbalances, a weak immune system, or even disease.
At these "wake-up" moments, we're led back to the importance of great nutrition AND digestive health, which is key to our overall wellbeing AND our longevity.
Ultimately it all begins in our kitchen. When we make the right foods in the right way and also supplement with crucial micronutrients tailored exactly to our needs, we thrive.
It's particularly important to address the health of our gut in this process. That's because our gut's microbiome is a complex mini-ecosystem of bacteria that needs our support to keep it balanced. If we're not eating foods that nourish us or we're unable to absorb the nutrients and vitamins we're supplying, we simply won't thrive.
For centuries, Chinese medicine practitioners have known about the body's need for balance, working to reestablish and sustain the harmonious interactions of our bodily systems, as well as our connection to our environment.
They even emphasis beneficial ways of being — how kindness, frugality, and humility can help promote an energetic balance within us, our surroundings, and our world.
We can learn a lot about optimizing our health, healing physical and emotional imbalances and disease — and even supporting our bodies as we age — by viewing food and our relationship to it through the lens of Chinese medicine.
Chinese medicine invites us to reawaken a sense of how our bodies change through the seasons and to understand that with those changes, we need particular nutrients to optimize the health of certain organ systems — such as eating sprouts and drinking green juice in the spring to cleanse and detox the liver.
Through the lens of Chinese medicine, we also learn that during each season we need certain food flavors — salty, sweet, sour, bitter, or pungent — to activate particular energetics within our bodies. In winter, for example, we need to eat more bitter, and less salty, foods. Bitter foods help with optimizing bile production and aid in digestion.
Food is the primary source of our rejuvenation, purification, regulation, balance, strength, and healing for every aspect of our mind, body, and spirit.
Approaching it as medicine can remind us how important making the right food choices for our optimal health is.
During this healing hour with acupuncturist, natural medicine practitioner, and healing-foods specialist Tamara Wolfson, you'll discover:
The 3 keys to activating, strengthening, and improving your sense of wellness
How supporting your digestive health can heal your skin, balance your emotions, strengthen your immune system, regulate your blood sugar, and help you lose weight
How to make food choices that align with the seasonal needs and energetics of your body
The medicinal effects food flavors have on your body
Adaptogenic herbs and foods that can help you transform your health
How supporting your gut microbiome is the key to optimizing your jing, qi, and shen (the 3 treasures in Chinese Medicine for creating longevity)
Tamara's perspective on the healing and energetic properties of food originated in her studies with Jeffrey Yuen, an 88th generation lineage holder of the Jade Purity School of Taoism.
She defines and categorizes food as a healing tool, in the same way Chinese medicine practitioners categorize and treat with Chinese herbs.
Tamara has spent over two decades teaching others how to incorporate recipes and make lifestyle changes to support eating the best foods possible for optimal health — according to seasonal changes, personal constitution, health challenges, and the symptoms of aging.
She's shared these teachings at the San Francisco Culinary Academy, with Whole Foods Market, and through the University of San Francisco General Hospital's Cancer Awareness, Resources and Education Program, and dozens of other institutions.
In The Power of Kitchen Medicine, you'll learn some of Tamara's secrets for supporting your digestive health, and how approaching what you eat through the lens of Chinese medicine can not only strengthen your overall sense of wellbeing, but help you to heal your body and support your system as you age.
You'll also be among the first to hear about a new 7-week online program with Tamara that will delve much deeper into digestive health and our relationship to food, providing you with insights into healing foods for specific health challenges, how to eat for optimal health, incorporating into your diet the flavors and foods your body needs each season, and much more...
What People Are Saying About Tamara Wolfson...
"Tamara is a wonder of healing wisdom..."
Tamara is a wonder of healing wisdom and loving care. She has devoted her life to the wellbeing of others and I am eternally grateful for the gift of having her in my life.
"Tamara is the real deal"
Tamara is a wise woman healer of a high order. She blends the technical knowledge and skill of Eastern medicine with the large love and healing energy of a shaman. Come to her with ills from aches to hormonal imbalances to general rejuvenation. I have received many healings and am a healer myself. Tamara is the real deal.
"I have been healed and transformed..."
I have taken several of Tamara's Bee Beauty and Fermentation classes and am impressed with her lively and informative presentations and with her approachable style of teaching. I have also received acupuncture from her and I have been healed and transformed from those experiences!
"I am literally amazed..."
I am literally amazed... I was in such pain and so pressed by my issue, I did not feel as though my life would ever be free from this hurtful pain. As I am getting up and going today, I am feeling so much better!
"Authentic, kind, and devoted..."
Tamara approaches everything she does with the same selfless spirit, which is why so many in the community hold her in such high esteem. People see her as not only one of the pillars of our community, but as a patient and loving mother who guides her children to be authentic, kind, and devoted to realizing their full potential and as an amazing healer for so many people.
About Tamara Wolfson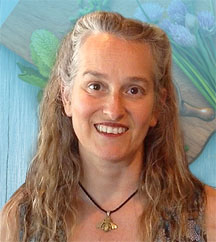 Tamara Wolfson graduated Magna Cum Laude with a B.S. in research psychology and completed a second major in mental health psychology at Southern Connecticut State University. She attended Tristate Institute of Traditional Chinese Medicine, a 3-year Chinese medical institute in New York City and received her first diploma in acupuncture. She obtained her second degree, an M.S. in Oriental Medicine after attending a 4-year program at the American College of Traditional Chinese Medicine in San Francisco. Her osteopathic training has been an integration of two Japanese based neuromuscular reeducation systems, Sotai-ho and Anma, and the powerful Chinese system of Tui-na.
During Tamara's oriental medical training, she studied healing foods from an energetic perspective with a highly respected teacher, Jeffery Yuen, who is the 88th generation lineage holder of the Jade Purity school of Taoism. Master Yuen discussed defining and categorizing food as a healing tool much the same way we Chinese practitioners categorize and treat with Chinese herbs. She found this approach to food to be absolutely fascinating and over the past two decades has devoted herself to understanding how we heal through food. She has incorporated recipes and lifestyle suggestions into her healing work to support eating the best foods possible according to seasonal changes and constitutional health.
Tamara has brought this information to the San Francisco Culinary Academy where she taught vegetarian cooking classes in addition to places like Whole Foods Market, Rainbow Grocery, and Good Earth Natural Foods. In addition, she has taught for San Francisco State University's department of continuing education at the Embarcadero Farmer's Market and for University of San Francisco General Hospital's Cancer Awareness, Resources, and Education Program. She was also an instructor for over a decade at John F. Kennedy University where she taught introduction to Asian Healing Modalities, Food Politics, and Seasonal Healing Food classes.