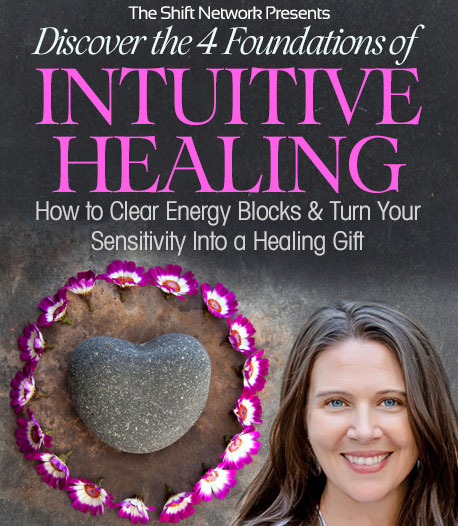 [topbox2]
The Virtual Event is Now Complete
A Free Virtual Event
With Author, Trainer & Intuitive Healer
Wendy De Rosa
Manifest your intuitive gifts by turning your empathetic nature into a powerful pathway for receiving information...
Facilitate your personal healing and the healing of others by clearing emotional and energetic blocks to liberate your intuitive healing gifts.

"For the simple fact that you are a soul in a body, your soul speaks to you. And the voice it uses is your intuitive voice."
— Wendy De Rosa
Today, everyone from top-performing CEOs to schoolteachers to health professionals to therapists are tapping into their intuition to improve their work and help others...
Your intuition allows you to approach people, situations, and challenges with a fuller spectrum of awareness and wisdom. By accessing your intuition, you can also become more empowered in your relationships and in your work in the world.
The challenge is that most of us have accumulated emotional and energetic blocks that keep us from accessing and expressing these gifts...
Many of us have grown up in families and cultures in which our natural intuitive gifts were not honored, encouraged or valued. If you're especially sensitive and without guidance in how to manage the energy of others, you might respond by becoming anxious, fearful, or even depressed. You may also have unconsciously begun taking on the energy of others...
The information and energetic imprint imposed on you by others suppresses your natural intuitive ability and overrides most of your decision making, unconsciously guiding your choices in almost every area of your life.
Before you can experience the blessings of your natural internal guidance, you first need to clear the energetic input or conditioning you took in from others so you can open and balance your energy system in a safe and grounded way. Doing so allows your intrinsic abilities to blossom and enables you to harvest the many benefits of your natural gifts.
You actually begin to embody your entire being — energetically, physically, emotionally and spiritually — with your own unique energetic signature and imprint.
Most systems of intuitive healing tend to neglect these key foundations, especially in the three lower chakras...
Basic methods of grounding and balancing can only take you so far. To experience a deeper level of healing, you need to examine and remove the energetic and emotional patterning from others that's embedded in your lower three chakras — releasing what is not authentically YOU.
There's a basic level of grounding and balancing that many teach; however, you need to examine and remove the energetic and emotional patterning of others that's embedded in these lower three chakras — releasing what is not authentically YOU so you can operate from a solid, grounded base.
This is why so many highly intuitive people have felt fragmented or out of control — they weren't fully grounded in their ENTIRE being. And it explains why an integrated, balanced system of intuitive healing can help you navigate modern life with more grace and ease...
That's exactly what Wendy De Rosa has developed in her more than two decades of working as an intuitive and training other intuitives. As a young empath overwhelmed by her environment, she finally experienced a breakthrough in her understanding and trust of her intuition. By following her internal wisdom, she grew into a grounded, respected, and effective teacher who has inspired countless others to discover and express their own unique gifts.
Wendy's school for teaching intuitive healers offers one of the most rigorous and comprehensive systems out there. And she's offering some of the key foundations of her intuitive healing system to you for free in her virtual mini-workshop, Discover the 4 Foundations of Intuitive Healing.
Ultimately, her goal is to help you increase consciousness and empowerment of your Divine Self — reparenting old energy held as unconscious patterns in the body.
In this free event, which is appropriate for both seasoned professional healers and those who are just opening to their gifts, Wendy will illuminate how to access your natural intuitive gifts in a grounded and embodied way.
In this information-packed hour, you'll discover how to:
Dissolve energetic and emotional blocks that prevent you from accessing your intuition
Distinguish your intuitive voice (voice of your soul) from the conditioning of others (voice of your ego)
Clear old programming from your lower 3 chakras to ground powerfully into your authentic self
Access the 4 intuitive foundations (hearing, seeing, feeling, knowing) so you can expand your blueprint for receiving information
Understand how your intuition works in your body
Join us for a fascinating hour that will help illuminate your blind spots, identify areas for further development, and reveal a pathway to navigating life in a way that honors and celebrates your sensitivity.
You'll also be one of the first to hear about a never-before-offered 7-week program that promises to take your understanding and practice to an even deeper level.
What People Are Saying About Wendy De Rosa...

OH MY, my life is completely changed. I have so much space, comfort and direction. I am feeling hopeful and healing and so much less frenetic.
— Rachel, Connecticut
I am so grateful for the guidance Wendy has given me and would encourage anyone to give themselves the gift of participating in [Wendy's work], whatever your goal.
— Joanne, New York
I am so forever grateful for the opportunity of meeting such a wonderful teacher such as you, Wendy! Applying the work you provided us took this course and our personal healings to a whole new level... In every college there should be a course about this work! Thank you so so so much, Wendy, for your beautiful soul and beauty, inside and out.
— L.B., Connecticut
The [training] with Wendy De Rosa is a deeply transformative experience. Wendy is a powerful healer who has a wealth of information to share with therapists, coaches, or anyone in a healing profession.
— A.H., Oakland, California
About Wendy De Rosa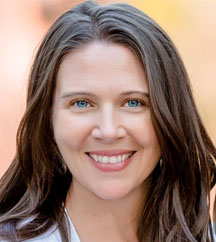 Wendy De Rosa is an internationally respected intuitive energy healer, speaker, teacher, and author. For the past two decades, she has offered private sessions, education, and training programs for spiritual and personal growth for anyone wanting to develop their intuition, clear their blocks, and experience personal transformation.
She is the founder of The School of Intuitive Studies and The Intuitive Healer Training Program. Wendy has filmed two programs for Mindvalley.com's spiritual growth channel, Soulvana. She is a Mindvalley.com author whose book, Energy Healing Through the Chakras: A Guide to Self-Healing, is an Amazon bestseller.
Wendy is also a contributing author to the bestselling book, Bouncing Back: Thriving in Changing Times, with Wayne Dyer, Brian Tracy, John Assaraf, and other leaders in personal growth. Her most recent book is Expanding Your Heart: Awakening Through Four Stages of a Spiritual Opening.