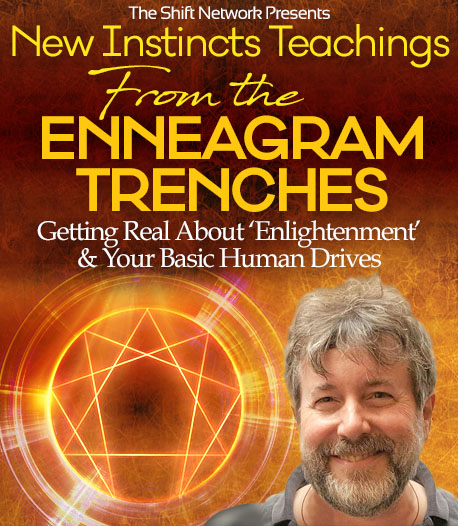 The Virtual Event is Now Complete
Featuring Renowned Enneagram Teacher
Russ Hudson

Discover the secret to real transformation — a dynamic approach to the Enneagram 'subtypes' and embracing your instinctual drives.
Begin to recognize all three instinctual drives as part of your overall psychological pattern... and how you prioritize them.

Learn how to bring more balance and wholeness to your life through recognizing and relaxing your most dominant instincts — and nurturing your most neglected instincts.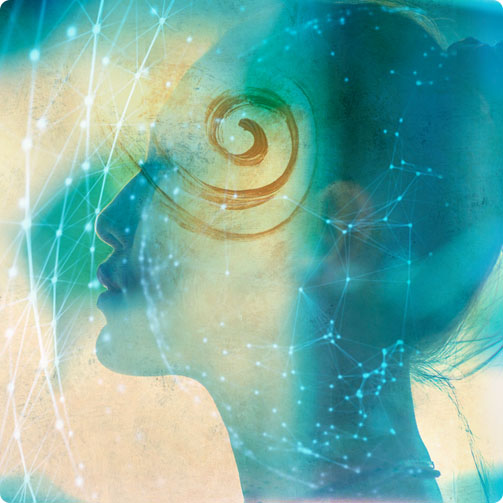 Understanding and working with your type or subtype is just the beginning of what's possible in working with the Enneagram…

Deeper levels of transformation are available through discovering — and bringing more presence and awareness to — all of your instinctual drives...

Your "instincts" are absolutely necessary for life but can also get you into trouble at times. They are part and parcel of being fully human.

You might have a tendency to do too much, stay up too late, or overindulge in good food — or one of life's other pleasures — perhaps leading you to neglect basic self-care.

Or perhaps you find that you shy away from meeting new people, despite the fact that being more visible is a prerequisite to fulfilling your highest calling. Or you're unable to be vulnerable or intimate, even though you long for deep connection.
Whether you deny or overindulge your instincts, they can take a toll on your health, your livelihood, your relationships, and your spiritual connection...
Your desires and aspirations can easily be overtaken and distorted by fear, emotional patterns, and even energy blocks in your body.
Real transformation happens when we can get real about our instinctual drives.
— Russ Hudson
According to Russ Hudson, a leading innovator of the modern Enneagram and founder of the Enneagram Institute, our instinctual energies — including the behaviors they create, the pain they cause, and the limiting beliefs they perpetuate — are the exact guides we need to create the change we most want in our lives.
In fact, your weakest instinct is your biggest opportunity for healing and growth...
In your work with the Enneagram, you likely know your basic type and have worked with (or at least heard of) the three subtypes, which describe how your instinctual drives weave into your personality patterns.
For example, you might be a Type 6, sexual subtype; or a Type 2, self-preservation subtype; or a Type 8, social subtype.
Yet, this is just one small step, only the beginning really, of understanding your instincts through the powerful lens of the Enneagram...
Upon taking a deeper dive into understanding and embracing your powerful instinctual energies, you can heal lifelong patterns and take authentic ownership in every area of your life, from fulfilling your calling... to enjoying intimacy in your relationships... to expressing your creativity... to embodying your unique gifts.
Each instinctual drive is important to your growth and wholeness. When they're given attention and space to be expressed, your body, mind, and spirit are nourished, your emotions become balanced, and your soul can fully flourish.
Join renowned Enneagram teacher Russ Hudson for this free workshop, in which he'll illuminate an essential part of your journey as an awakened human being — through NEW Enneagram teachings on the instincts.
During this revelatory workshop, you'll discover:
A powerful perspective on the instincts and the Enneagram subtypes that allows you to come into direct awareness of human drives and loosen the control of these fear-based patterns
A visceral understanding of how your instinctual drives rule you — and what you can do about it
How the instincts relate to your first, second, and third chakras, and what you can do to clear these "energy centers" for more life balance
How the instincts are essential to the development of your soul and your spiritual awakening
Why your weakest (least dominant) instinct causes your greatest suffering — yet is also the path to balance
A guided practice that allows you to sense your instincts through the body... and cultivate a relationship with the energy of the instincts
Don't miss this opportunity to join Russ Hudson for an edgy and practical look at the instincts — to discover what it means to be an "enlightened" human being and how the Enneagram can guide you.

You'll also hear about a brand-new 7-week training with Russ, which will take you much deeper into his latest insights and practices to help you embrace and balance your primary drives.
What People Are Saying About Russ Hudson...

"Russ' compassionate approach brings a vital healing balm..."
I thoroughly enjoyed this course and would recommend it to anyone interested in living a sustainable, loving, and conscious life. Each module contains valuable insights which not only illuminate lifelong patterns, but Russ' compassionate approach brings a vital healing balm to gently dissolve them without re-traumatizing or introducing more judgment or shame. A rare quality that I've only known a few teachers truly master.
— Laura, London, United Kingdom
"Patience, humor, and wisdom..."
Russ is an extremely gifted teacher. With patience, humor, and wisdom, he is able to guide us to places that are normally too defended to see or admit. This course definitely had that effect on me... I'm grateful to you, Russ, and to The Shift Network who have made it their mission to create opportunities such as these for as many as possible.
— Scott, Madison, Wisconsin
"In his presence something pure inside gets awakened"
Russ is a master, in the Enneagram and in heartfelt understanding, respect, and kindness to fellow beings... In his presence, something pure inside gets awakened.
— Sajili, Mumbai, India
"Gentleness, patience, and deep empathy"
Having Russ draw deeply on his experience and knowledge was invaluable. He has an incredible ability to explain everything in such an easy-to-understand way. And with gentleness, patience, and deep empathy.
— Sam, Peo, South Africa
About Russ Hudson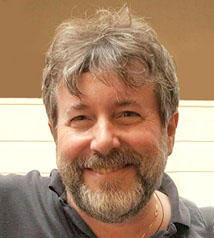 Russ Hudson, co-founder of The Enneagram Institute, is one of the principal scholars and innovative thinkers in the Enneagram world today. He's also President of Enneagram Personality Types, Inc. He's been co-teaching the Enneagram Professional Training Programs since 1991, and is a founding director and former vice president of the International Enneagram Association. Russ co-authored The Wisdom of the Enneagram, Personality Types, Understanding the Enneagram, Discovering Your Personality Type, and The Power of the Enneagram. Russ also assisted Don Riso in writing Enneagram Transformations. He holds a degree in East Asian Studies from Columbia University in New York.