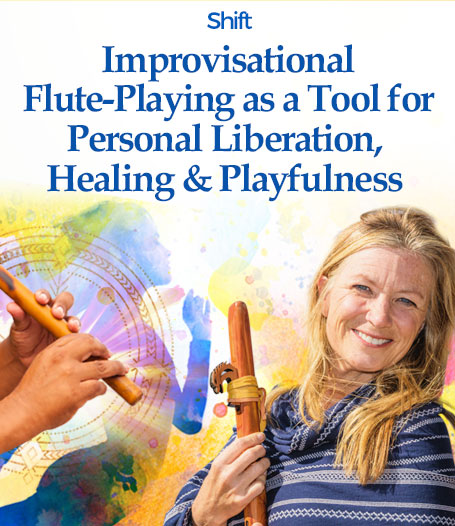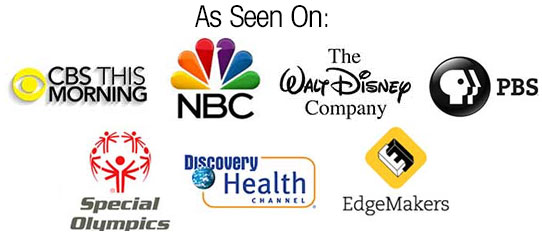 Build confidence, break through your inhibitions, and find healing when you express yourself through improvisation.
Most of us have an intense longing to create and express ourselves, yet find it difficult to fulfill that desire. Fear suppresses our artistic expression. We're afraid of doing it wrong or producing results that just aren't good enough.
What we don't realize is that creativity was knit into our very souls when we were born. Early on, many of us learned to bury our expressive impulses — we bought into the belief that there was a right way and a wrong way to create. We were told to draw inside the lines, make our poems rhyme, and play every note as written.
We need to embrace the truth that when we express ourselves freely and creatively, there are no mistakes and no wrong notes — just discoveries that make us more awake, more inventive, and more resilient in taking on the unknown and unexpected.
What if you could turn off your self-judgment and inner criticism and just sit down with an instrument and start playing — joyously, exuberantly, and without inhibition — every note perfect in the moment, allowing your soul to sing its own song.
In this special one-hour event, Christine Stevens, author, speaker, flutist/drummer, and music therapist, will take you on a journey of playing music improvisationally. Using the flute, you'll spontaneously respond to emotive cues, feeling into the moment and playing freely, naturally entering into a powerful flow state as you express yourself.
Playing by improvisation will liberate your imagination — you'll find the harmony that lives deep within you that's been shut away. When you improvise, you'll peel away layers of self-limitation and uncover your personal story.
Scientists have found that when playing music improvisationally or "on the fly," that the medial prefrontal cortex boldly lights up, while the activity in the lateral cortex decreases dramatically. This means that the area of the brain that self-monitors for the accuracy and appropriateness of your output is shut off, allowing you to unleash uninhibited self-expression.
Everyone deserves to play an instrument, even if we aren't particularly talented at it. It changes our hearts and brains, and awakens us to the uncharted songlines in our souls.
Christine will also lead you in an improvisational practice designed to promote healing for all of humanity. You'll respond by playing extemporaneous, cathartic notes that come together into a healing, powerful piece of self-expression.
In this 60-minute free musical event, you'll discover:
How you uncover your personal story when you play improvisational music
How playing improvisationally shuts down self-criticism and opens you to freely express yourself
How there are 5 notes that can be played with the flute, and all of them sound beautiful — there are no wrong notes
The neuroscience behind why improvisation develops brain patterns of enlightenment
The unabashed freedom of "riffing" and making up your own compositions
How to turn a mantra or personal affirmation into a flute song
Christine, who holds master's degrees in social work and music therapy, inspires people all over the world with her message that music promotes holistic health, spirituality, and wellness.
She's taken her music classes to cancer patients, corporate employees of Fortune 500 companies, women's empowerment groups, disaster survivors, and even into war zones.
When you join Christine for this inspirational hour, you'll also be one of the first to hear about her brand-new 7-week course in which you'll experience the wondrous unknowns of where improvisational flute playing will take you. Your heart will lighten and grow as you create impromptu, playful, and euphoric melodies that sing to your soul.
Sign Up Now
Join this FREE video event with Christine Stevens and build confidence, limit your inhibitions, and find healing when you express yourself through musical improvisation.
Free Video Event
Your information is safe with us! We'll never share or sell it, and will use it only to send you notifications about this program and other related information from The Shift Network. Each email we send contains an unsubscribe link for your convenience.
What People Are Saying About Christine Stevens...
"Christine guides groups to the secret world of the rhythmic arts."
— Mickey Hart, Grammy award-winning drummer for the Grateful Dead, and author of Drumming at the Edge of Magic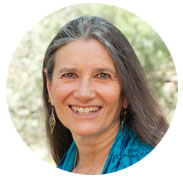 "The power of her work is reflected in the brightness of her spirit."
Christine Stevens' work is truly brilliant. I love how she teaches drumming rhythms. The power of her work is reflected in the brightness of her spirit.
— Sandra Ingerman, author of 12 books, including The Book of Ceremony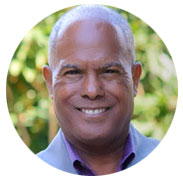 "She is an instrument of global peace on the planet."
Christine's work is anointed with the kiss of heaven's inspiration, celebration, and joy. She is an instrument of global peace on the planet.
— Michael B. Beckwith, author of Spiritual Liberation and founder of Agape International Spiritual Center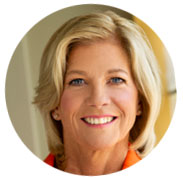 "Christine Stevens is a magical sage of sound healing."
Christine Stevens is a magical sage of sound healing. She is a "bridger of worlds" with a deep sense of what matters most. She brings healing home for the Soul.
— Dr. Sue Morter, founder of the Morter Institute for BioEnergetics and author of The Energy Codes
"With deep wisdom and connection, Christine Stevens is a master of the heart and healing rhythm."
— Master Mingtong Gu, Qigong master, speaker, healer, and founder of The Chi Center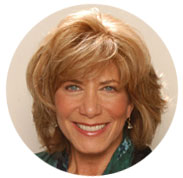 "Christine can show you how music and drumming can become part of your daily routine for spirituality and health."
— Joan Borysenko, PhD, author of Minding the Body, Mending the Mind
"Christine Stevens can introduce you to the magic, fun, and healing power of drumming. I recommend it."
— Dr. Andrew Weil, author of Healthy Aging
About Christine Stevens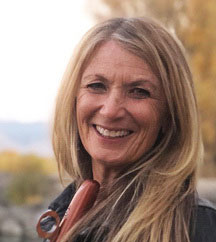 Christine Stevens is an internationally acclaimed speaker, author, drummer, and music therapist. Holding master's degrees in both social work and music therapy, Christine inspires people all over the world with her message that music promotes holistic health, spirituality, and wellness.
Christine is the author of Music Medicine, The Healing Drum Kit, and The Art and Heart of Drum Circles book and DVD. She's recorded three play-along albums: Reviving Rhythms, Drumming Up Spirit, and Drumming Up Diva. A leader in the music and wellness movement, Christine also serves on the editorial board of Explore: A Journal of Science and Healing.
Christine is the founder of UpBeat Drum Circles, offering training programs and online courses around the world. She's trained facilitators and led workshops around the world, from Iraq, Hong Kong, and Brazil to South Africa, Japan, and Western Europe. Through Remo, the world's largest drum company, Chrsitine co-created the HealthRHYTHMS evidence-based group drumming protocol, used in schools, medical centers, and veterans hospitals worldwide.
Christine's work in Iraq was featured in the book and DVD Discover the Gift. Televised media credits include PBS, NBC, KABC-Los Angeles, KTLA Los Angeles, Tournament of Roses Parade, London Tonight, Living Better TV, Discovery Health, and Hong Kong News. As a contributing writer, Christine's work has been featured in Fitness magazine, Spirituality & Health, Body & Soul, Fast Company, First for Women magazine, The Oriental News, The Christian Science Monitor, U.S. News & World Report, Yogi Times, and Natural Beauty and Health.