The Virtual Event is Now Complete
With the Co-Founder of Thrive Academy
The #1 Source for Turning Coaches and Holistic Practitioners
Into 6-Figure Transformational Leaders
Sharla Jacobs

How to avoid the #1 mistake that coaches and holistic practitioners make when sharing what they do.
Receive insights and guidance from a renowned expert of "heart-based selling."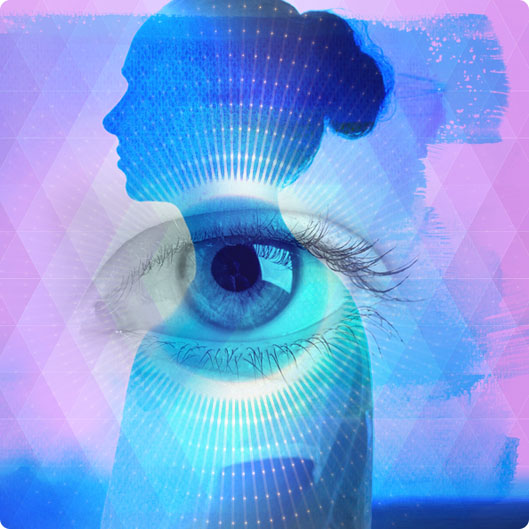 Do you have great transformational skills, yet far too many holes in your practice schedule?
Is the "elevator" version of your work authentic and enticing... enough to grab the attention of potential clients immediately and have them say, "I need to work with you!"?
People's attention spans are short these days (and getting shorter). The reality is that most of us tune out or quickly file away the thousands of messages we encounter daily.
So how can you make YOUR "What do you do?" statement so compelling that people immediately take notice, ask more questions, and even book an appointment on the spot?
Holistic practitioners, coaches, and healers who invest years into honing their craft are often flummoxed by this question...
Many coaches, healers, and holistic practitioners fall short in building their businesses because they lack an irresistible response to the question, "So, what do you do?"
Without this simple, powerful statement, you're losing business every time you answer this question.
Your "What do you do?" statement is the most foundational piece of your business because all your other marketing depends on it.
That's why it's so important that you consciously create this part of your message — so you feel aligned and your ideal clients say YES and want to refer their friends.
According to Sharla Jacobs, co-founder of Thrive Academy, building a successful practice or a business as a transformational leader begins with identifying your code of credibility.
Join this special FREE event with Sharla Jacobs to discover:
Why most "elevator pitch" templates fail to convey the value of your work
The 3 most common "What do you do?" mistakes that keep your ideal clients from being interested (and what to do instead)
Your code of credibility: 4 major client attractors you must have in place before you name your business, build a website, or do anything related to marketing
Seven stages to creating a thriving business as a coach or holistic practitioner
The biggest reasons many coaches and holistic practitioners fail to earn a good living
And more...
After building her own coaching and acupuncture business, Sharla and her husband Jesse developed a powerful, proven system that works particularly well for coaches and holistic practitioners. She's since shared this system with thousands of their clients, who have collectively earned over $100M in sales.
If you share what you do and people aren't saying, "I need to work with you!" or "I know someone who needs to work with you!" then it's likely you didn't shape your message with all four of the essential keys of the code of credibility. Sharla will share the biggest "What do you do?" mistakes — and how to correct them — during this free training.
You'll discover you can be heart-centered, authentic, AND successful at building your clientele, without being salesy...
What People Are Saying About Sharla Jacobs and Jesse Koren...

"If your dream is to seriously grow your business... this is the place to be."
just spent a couple of days with Jesse and Sharla, and I have to tell you I am sort of awestruck... If your dream is to seriously grow your business, and really design the life of your dreams, this is the place to be. It's not only cutting-edge technology, and all of the templates and pieces that you need to successfully grow your business, it's really put together in a way that is so unique, where you can start making money immediately, have a greater impact, and really, truly bring your gifts to the world.
— Marcia Wieder, CEO and founder of the Dream University®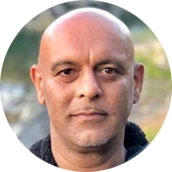 "Jesse and Sharla are the most heartfelt and engaging trainers I know."
Jesse and Sharla are the most heartfelt and engaging trainers I know. They specialize in teaching holistic practitioners and coaches how to sell their services and build 6-figure practices. You won't be disappointed in the quality of the content, presentation, or the number of sales...
— Satyen Raja, Founder of WarriorSage Training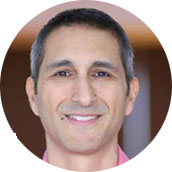 "[My friend]... skyrocketed her business in just a few short months."
Sharla and Jesse are top-notch trainers and really know what they're talking about... they'll add tons of value to your program. I have a friend who took their training and she skyrocketed her business in just a few short months.
— Eben Pagan, Founder of Get Altitude, LLC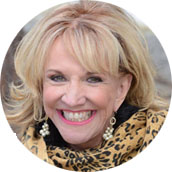 "No one in this business is better than Jesse Koren and Sharla Jacobs..."
I can tell you right now, no one in this business is better than Sharla Jacobs and Jesse Koren at teaching people how to increase their business, expand their reach, and deepen their impact... and they do it with love and care and humor and fun — creating a community that, once you belong, it's not only that you take away knowledge, and you take away benefits so you can expand and grow your business, you become a part of the community forever. It's extraordinary.
— Marcia Martin, transformational thought leader and trainer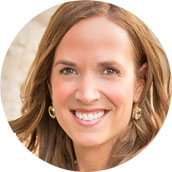 "They just give and give... content that will help you and your business soar."
Jesse Koren and Sharla Jacobs are two of the most generous and heartfelt people I know. They just give and give and give when it comes to content that will help you and your business soar.
— Suzanne Monroe, Founder and CEO of International Association of Wellness Professionals
About Sharla Jacobs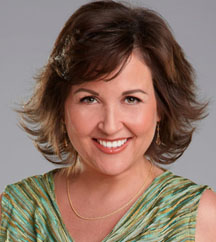 Sharla Jacobs and her husband and business partner, Jesse Koren, have been recognized as the world's leading authorities when it comes to teaching coaches and holistic practitioners how to attract more clients.
In the past 14 years, Thrive Academy members have collectively earned over $100 million. Many of today's rising transformational leaders had their first 6-figure year while studying with Sharla and Jesse.
Stephen Dinan, CEO of The Shift Network, called them "The #1 source for turning coaches and holistic practitioners into 6-figure transformational leaders."
On the surface, it seems that Sharla and Jesse are just teaching practical skills and templates to coaches and holistic practitioners so they can attract more clients and have their first $10,000 month. However, what they're best known for is providing deeply transformational experiences for people who know that they've also got to work on their inner game if they want to create a thriving business.
Their book, The Art of Attracting Clients, has become an international hit that has inspired people all over the world to enroll high-paying clients while staying connected with their heart.
And Sharla and Jesse love to give. To date, they have awarded over $15 million in scholarships to their live events. They've had two schools built for children in Kenya, and have also contributed thousands of dollars each year to provide clean water and food for people globally.
Is it time to step into your destiny to serve your ideal clients and change the world? If your answer is yes (whether you want a thriving private practice or you want to step into transformational leadership), Thrive Academy is the place to be.