The Virtual Event is Now Complete
With Botanical Medicine Pioneer
David Crow, LAc
What happens when you combine the powerful healing properties of essential oils and herbs?
You experience effective, potent prevention and healing — but only if you know when and how to combine them safely...
World-renowned plant medicine pioneer David Crow will be your guide as you discover the compatibility of specific species and their therapeutic benefits for your respiratory, digestive, and nervous systems.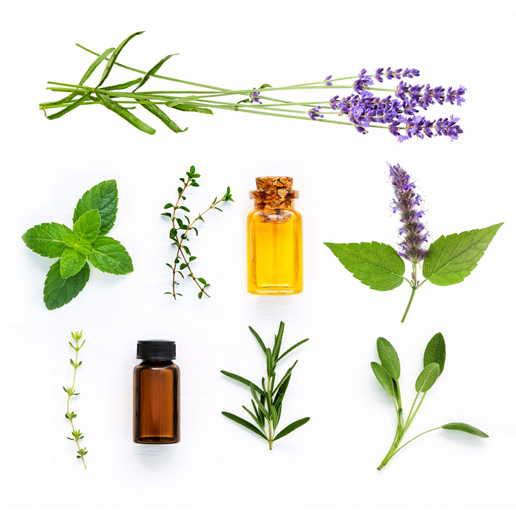 Have you applied medicinal herbs to help heal yourself or your loved ones, either as an alternative or adjunct to Western medicine?
Or perhaps you're a seasoned practitioner and integrate botanicals into your work with clients...
In either case, you're probably familiar with the beneficial effects of essential oils on the body, emotions, and mind...
These powerful natural remedies "trigger" the brain and immune system to respond in specific ways — empowering your body to heal and rebalance itself.
And of course, medicinal herbs have their own vast healing potential... allowing you to address common health conditions, chronic illness, and other challenges... and helping you harmonize your body, mind, emotions, and spirit.
What happens when you combine essential oils and herbs?
Naturopathic doctors and herbalists are not generally trained in use of essential oils… and aromatherapists are not usually trained in herbal medicine. So the answer to this important question has eluded both individuals and practitioners… until now.
Using both essential oils and herbs is not simply a matter of deepening healing — as in two remedies are better than one. Rather, the key is learning when and why to combine them... and how to do so safely and effectively.
Administering "complementary" medicinals through different routes (inhalation and ingestion, for example), you can definitely amplify their healing properties.
And combining herbs and essential oils is not difficult. It can be as easy as drinking an herbal tea while using an essential oil in a diffuser. There are many, many simple combinations, which are easy to apply.
World-renowned plant medicine pioneer David Crow is here to expertly guide you...
During this special, complimentary workshop, he'll share with you his innovative approach to combining herbs and essential oils to increase their therapeutic power and depth.
Join David Crow for this FREE 1-hour video event to discover:
Three herb-and-essential-oil combinations to boost your immunity during the cold-and-flu season
Specific guidance for applying potent, yet gentle combinations to improve your digestion and strengthen your nervous system
Essential-oil-and-herb "pairings" that every home pharmacy should have
The science behind combining herbs and essential oils — when to combine and when not to
How to safely combine different forms of the same herb to maximize the therapeutic benefits
To properly combine herbs and essential oils, it's important to understand different therapeutic categories of medicinal plants, and whether they're compatible with the unique characteristics of the highly concentrated aromatic oils.
For example, aromatherapy works at a deep level in the nervous system — yet essential oils do not work safely (or effectively) at deeper organ or tissue levels, which is where complementary herbs can help.
David will share with you some of the formulas, reasoning, and rationale to help you understand why specific herbs and oils are used together... and how to combine them for exceptional results.
For example, to effectively treat specific health conditions, the underlying principles of both herbal medicine and aromatherapy enable you to use both, safely and effectively. David will touch on these principles as well during this free event.
Whether you're a plant medicine novice or an experienced practitioner, you'll receive scientifically backed information and practical guidance for combining essential oils and herbs. You'll also be among the first to hear about an upcoming program with David, which will give you a deeper understanding — and simple instructions for daily applications — of this powerful, innovative method.
What People Are Saying About David Crow...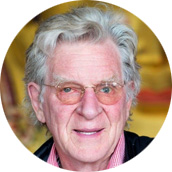 "Respect and reverence for the traditions"
David makes the ancient teachings of Ayurveda, Chinese medicine, and Tibetan medicine relevant to our times, without compromising his respect and reverence for the traditions.
— Robert Thurman, American Buddhist writer and academic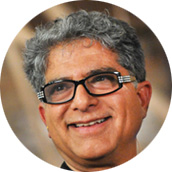 "Wisdom of the ancient Himalayan cultures..."
[David] shows us how the wisdom of the ancient Himalayan cultures can benefit humanity today.
— Deepak Chopra, MD, Author of How to Know God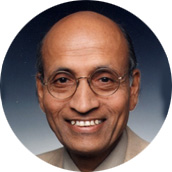 "Provides great insights..."
David Crow provides great insights into the healing practices of Tibetan medicine and Buddhism.
— Dr. Vasant Lad, Author of Ayurveda: The Science of Self-Healing

"Outstanding physicians in his travels..."
David Crow was fortunate to have met outstanding physicians in his travels, and made the most of his fortune by dedicatedly absorbing what they offered him.
— Dr. Robert Svoboda, Author of Ayurveda: Life, Health, and Longevity
About David Crow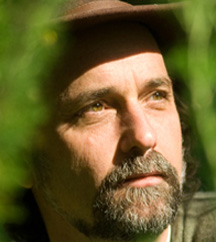 David Crow, LAc, is one of the world's foremost experts and leading speakers in the field of botanical medicine and grassroots healthcare. He's a master herbalist, aromatherapist, and acupuncturist with over 30 years experience, and is an expert in the Ayurvedic and Chinese medical systems. David is a renowned author, a poet, and the founding director of Floracopeia Aromatic Treasures. Floracopeia was created as a way to help preserve and promote the use of botanical medicines as solutions to numerous interrelated global problems, such as lack of healthcare, poverty, environmental destruction, and loss of ethnobotanical knowledge.
David has presented his vision of grassroots healthcare, preservation of botanical medicines, and the use of plants for ecological restoration to hundreds of audiences, ranging from small private groups to conferences to a panel discussion with the Dalai Lama broadcast internationally to millions of viewers. He has given numerous keynote speeches, taught at conferences and colleges of naturopathic, Chinese, and Ayurvedic medicine, and has been interviewed on numerous radio programs. His articles have been published in several magazines, and his book, In Search of the Medicine Buddha, has been translated into three foreign editions. David travels and teaches throughout the world. Through his visionary synthesis of medicine, ecology, and spirituality, he has helped transform the lives of thousands.