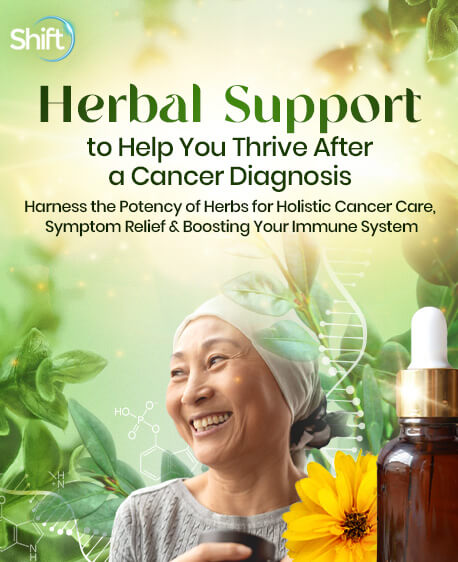 With Medical Herbalist, Master Gardener, Horticulture Therapist & Author of Holistic Cancer Care
Chanchal Cabrera
---


Explore the healing potential of herbal medicine in cancer prevention, treatment, and overall wellness through evidence-based strategies and practices — while experiencing just how empowering and delicious herbal remedies can be.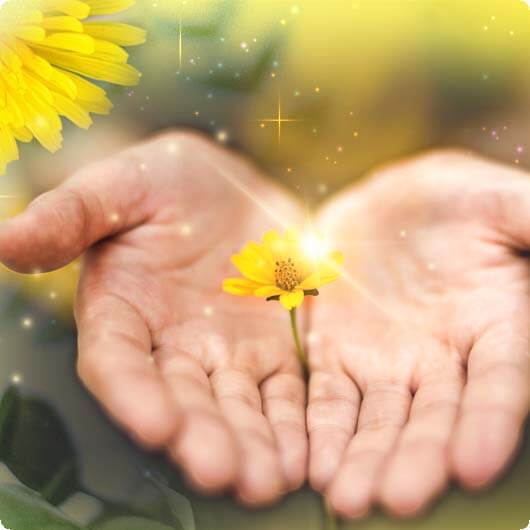 Over the course of a lifetime, 40% of people in the West will be diagnosed with some form of cancer, according to the National Cancer Institute.
In the aftermath of a dreaded diagnosis, we can lose touch with how vital it is to optimize our emotional state, the effectiveness of our immune system, and the resilience of our whole body in order to support its natural healing intelligence.
Ancient systems of healing, such as botanical medicine, Ayurveda, and Traditional Chinese Medicine, have long shown us that plants have remarkable healing properties.
Herbal remedies are some of the most cost-effective and powerful ways to support your whole-system health and resilience. They can also help address some of the challenges that your body might face on its journey with cancer.
Whether you choose a primarily Western allopathic approach or an alternative path for addressing cancer, herbs can be potent allies for thriving after a cancer diagnosis. You have choices!
Chanchal Cabrera, a medical herbalist and author of Holistic Cancer Care, affirms that it's important to explore all of your options and empower yourself with extensive information before you decide on a cancer treatment plan.
While receiving a cancer diagnosis can make you feel disoriented and disempowered, Chanchal wants you to know that there are herbal remedies available to you that can help you confidently proceed with your prescribed treatment and maximize its efficacy.
With the right knowledge, guidance, and support, you can take proactive steps to use herbs to support your immune system and nurture an inner and outer environment that fosters healing and wellbeing — before, during, and after a diagnosis.
Chanchal, who has more than 35 years of clinical experience as a medical herbalist, has dedicated her professional life to helping people manage cancer through the healing power of herbs and natural practices.
With her guidance, you can learn to harness the therapeutic power of plants for all stages of your wellness journey — including recognizing early warning signs, recovering after surgery, optimizing radiation treatment, managing pain, and more.
Join Chanchal for a free health-enhancing event, where she'll share how easy it can be to incorporate herbs into your daily routine — and how herbal medicine can play a vital role in helping you move through a chemotherapy regimen while integrating herbs as a part of your cancer treatment plan to manage symptoms and enhance your overall quality of life.
She'll also guide you through a live experiential practice where you'll prepare and enjoy herbal-rich Golden Milk, a warming, comforting drink that is not only delicious but also packed with turmeric's potent anti-inflammatory, antioxidant, and anti-cancer properties...
... helping you discover the healing (and often delectable!) potential of herbal medicine and its ability to optimize your health and wellbeing.
Chanchal will also share a special herbal blend you can add to your Golden Milk to supercharge its immune-boosting properties.
In this empowering hour-long online event, you'll:
Discover the power of epigenetics and how diet and lifestyle can shape your health
Explore detoxification, elimination, and liver support to remove toxins and fortify your body during diagnosis and treatment
Learn about the role of herbs in managing chemotherapy and improving outcomes
Experience the magic of Golden Milk — a delicious, turmeric-based beverage that bridges the gap between food and medicine — and discover a special blend of herbs you can add to supercharge your Golden Milk's immune-boosting properties
Come away with 5 ways you can reduce the risk of cancer
Delve into the science of herbal medicine and its role in cancer prevention and support

When you join Chanchal for this powerful hour-long event, you'll also be among the first to hear about her new 7-week live video course about holistic cancer care. In this transformational program, you'll delve deep into understanding exactly what cancer is, how it comes about, and how to manage and optimize treatment.
Whether you're a cancer patient, a support person, a member of the care team for someone with cancer, or you just want to practice self-care and preventive medicine, this course will provide you with holistic, practical information and strategies you can use right away, so you can feel safe, confident, and empowered throughout the journey.
Sign Up Now
Join this FREE video event with Chanchal Cabrera and unlock the secrets of herbal medicine to experience greater health and wellbeing before, during, and after a cancer diagnosis.

Free Video Event
Your information is safe with us! We'll never share or sell it, and will use it only to send you notifications about this program and other related information from The Shift Network. Each email we send contains an unsubscribe link for your convenience.
What People Are Saying About Chanchal Cabrera...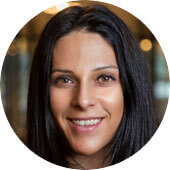 "Chanchal Cabrera's work provides a sense of empowerment..."
Chanchal Cabrera's work provides a sense of empowerment by providing the reader with practical advice and knowledge on food compounds, supplements, recipes, simple food guidelines, and strategies for optimal success.
— Carolina Brooks, BA, ND & IFMCP at Anthrobotanica, and creator of the Vitamorphic Method ®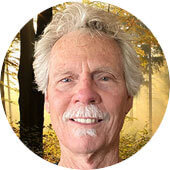 "[Chanchal Cabrera] understands the wonderful and deep benefits of herbal medicine for working with the body's wisdom, and not against it."
Chanchal Cabrera brings decades of experience as a skilled herbalist in clinical practice, customizing herbal formulas for each patient. She understands the wonderful and deep benefits of herbal medicine for working with the body's wisdom, and not against it.
— Christopher Hobbs, PhD, author of Christopher Hobbs's Medicinal Mushrooms: The Essential Guide
"Chanchal Cabrera combines her traditional knowledge with modern science to provide effective strategies for every stage of the cancer journey."
— Nalini Chilkov, LAc, OMD, and founder of Integrative Cancer Answers and the American Institute of Integrative Oncology
About Chanchal Cabrera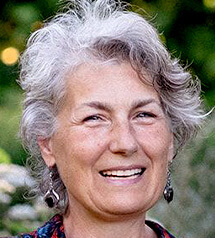 Chanchal Cabrera, a medical herbalist, has been in clinical practice for 35 years with a specialty in holistic oncology. She authored Fibromyalgia: A Journey Towards Healing and her latest book, Holistic Cancer Care: An Herbal Approach to Preventing Cancer, Helping Patients Thrive During Treatment, and Minimizing the Risk of Recurrence.
Chanchal, who held the faculty chair in Botanical Medicine at the Boucher Institute of Naturopathic Medicine in New Westminster from 2004 to 2016, publishes widely in professional journals and lectures internationally on medical herbalism, nutrition, and health. She is a certified Shinrin Yoku (forest bathing) practitioner, a certified Master Gardener, and a certified Horticulture Therapist.
Chanchal lives on Vancouver Island, British Columbia, where she and her husband manage Innisfree Farm and Botanic Garden, a 7-acre internationally registered botanic garden specializing in food and medicine plants, where they host apprenticeships in sustainable food production and herbal medicine. The farm also hosts Gardens Without Borders, a federally registered not-for-profit society established to run the botanic garden and provide horticulture therapy.