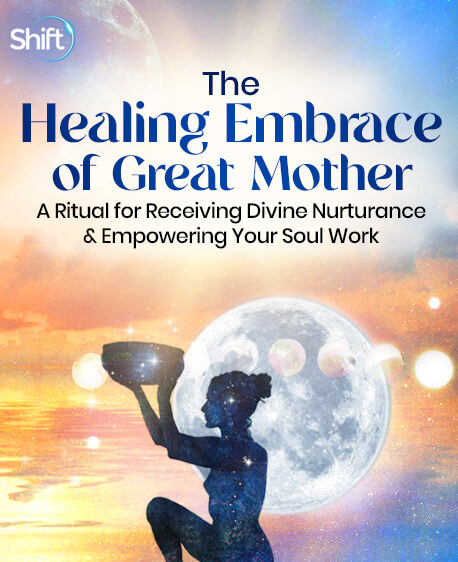 With Co-Founder of The Shift Network, Spiritual Mentor and Guide, Sound Healer & Musician
Devaa Haley Mitchell
---
09/30/2023 7:00:00 PM
Register to tune in or receive the recording
Discover a feminine path for healing and manifestation that harnesses the sacred intelligence and catalyzing synergy of the Great Mother archetype and the moon — to dissolve hidden blocks, nurture your heart, and anchor your vision in the world.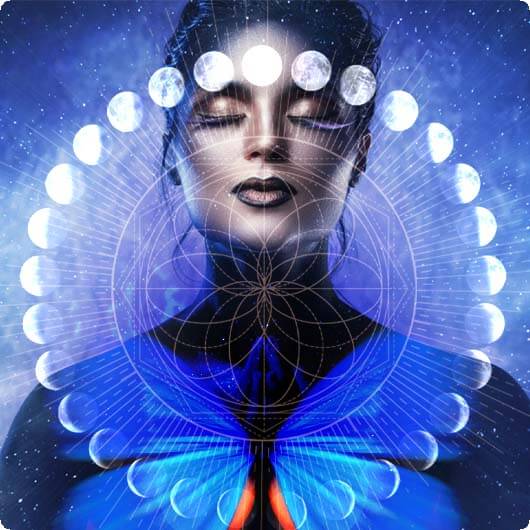 What do you feel divinely called to do at this stage of your life… and what do you need to manifest this sacred vision?
Ancient spiritual teachings and rituals around the world invoke the supportive guidance of Divine Feminine archetypes to nurture and catalyze the deepest yearnings of the heart and soul.
The Great Mother archetype epitomizes this sacred energy with a special kind of potency that is equally nurturing and protective of your soul callings…
… inviting you to plant your dreams in her fertile dark womb of creation — to step into the unknown, listen deeply, and allow the vision of your soul to develop and be led to the light of day.
When combined with the energy of lunar cycles, Great Mother's essence is amplified, forging an inspired path to manifestation as it synergizes with the cyclical nature of rebirth, renewal, and the realization of your potential.
Devaa Haley Mitchell, transformational teacher and co-founder of The Shift Network, says this communion between Great Mother and the moon can help you access a deeper intelligence anchored in love, compassion, and resilience that you can harness to empower and manifest your vision in the world.
During this illuminating event with Devaa, you'll explore how the divine synergy between Great Mother and the moon can catalyze your soul vision.
You'll also be guided in a ritual meditation to enter the dark womb of creation and encounter Great Mother — and feel her guidance, support, and unconditionally loving presence.
As the founder of Inspiring Women with Soul, Devaa has helped more than 130,000 women from 160 countries activate their deeper potential and purpose by aligning with the greater calling of their souls.
During your time with her, she'll share how receiving Great Mother's warm embrace shines a healing light on any hidden insecurities, doubts, or fears that may be blocking you from fully exploring and actualizing your innate gifts and potential.
You'll discover feminine manifestation techniques, which are less about "willing" something into existence… and more about becoming magnetic to everything you need to bring your vision to life.
In this free online event, you'll:
Learn more about the Great Mother archetype — and how you can access her in your life to feel nurtured and nourished by her unwavering support
Experience a guided visualization into Great Mother's dark womb of creation — receiving her embrace, deep support, and guidance for navigating your path
Cultivate "empty presence" to hear the whispers of Great Mother and your invisible allies — venturing beyond the confines of your thinking mind and plugging into universal feminine intelligence to receive concrete guidance
Allow Great Mother's unconditional love to penetrate your body, mind, and spirit — with the intent to heal hidden blocks such as insecurity and unworthiness
Learn how working with the universal forces of the lunar cycle each month can support you in manifesting your deepest desires
Gain deeper insight into the secret to harnessing the potency of the full moon

Ultimately, you'll invoke the sustenance and catalyzing power of the Divine Feminine within you, and allow this creative, primal energy to animate your soul vision and path with clarity, intention, and love.
Join Devaa in this soul-awakening event on the Sacred Feminine intelligence of Great Mother and the moon… and take the first step on a revelatory ancient path of manifestation.
Join us to learn more about how this path will unfold in Devaa's new 7-week course on activating 13 Divine Feminine archetypes in conjunction with the cycles of the moon to awaken and evolve your soul vision — and manifest your best possible life.
Sign Up Now
Join this FREE video event with Devaa Haley Mitchell to discover a feminine path to manifestation that dissolves hidden blocks, nurtures your heart, and anchors your vision in the world.

Free Video Event
09/30/2023 7:00:00 PM
Your information is safe with us! We'll never share or sell it, and will use it only to send you notifications about this program and other related information from The Shift Network. Each email we send contains an unsubscribe link for your convenience.
What People Are Saying About Devaa Haley Mitchell...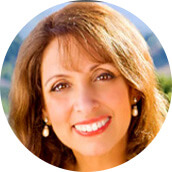 "She helped me in a million ways I cannot even describe."
Devaa helped me lead from my authenticity, connect with my depth, and open in ways that proved energizing and effective. Her support enabled me to go to a whole new level in my public presentation and bring new qualities to my leadership. She helped me in a million ways I cannot even describe.
— Marci Shimoff, bestselling author with over 14 million books sold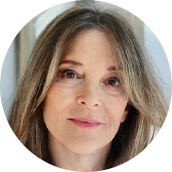 "I always want to hear more from Devaa."
I honor her for all that she does, and I always want to hear more from Devaa. She holds a very beautiful and powerful place. I look forward to all the gifts that she has forthcoming.
— Marianne Williamson, internationally acclaimed spiritual author and lecturer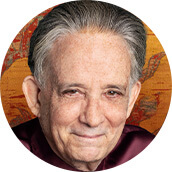 "I saw many people transformed by her generosity..."
Devaa is a wonderfully passionate and clear transmitter of the mysteries of the Divine Feminine. She's compassionate and wise and has a rich variety of skills she uses with great precision to inspire and encourage. I had the delight to teach a retreat with her and found her a truly loving and helpful collaborator. I saw many people transformed by her generosity and lit up by the joyful passion she communicated so tirelessly. I salute her pioneering work.
— Andrew Harvey, author, mystical teacher, and founder of the Institute of Sacred Activism
"I thank her for all she's doing on behalf of women."
I love being with Devaa, and each time I look forward to it. I've had the opportunity to co-create some of the magnificence that she's up to in the world in empowering women to find their voices, own their voices, and use their voices to elevate and celebrate themselves and one another — as well as our brethren on this planet. So I thank her for all she's doing on behalf of women.
— Lisa Nichols, motivational speaker, media personality, and CEO of Motivating the Masses, whose global platform has served nearly 30 million people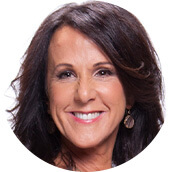 "We released and healed major patterns that were stuck for me."
The time (or should I say timelessness) that I spent with Devaa was profound. We released and healed major patterns that were stuck for me. After years of seeing all kinds of "experts," I can honestly say that the time I spent with Devaa broke something loose and now I feel burden-free, as well as much lighter and more joyful. I recommend her work to anyone who is ready to fly.
— Marcia Wieder, CEO and founder of Dream University®
About Devaa Haley Mitchell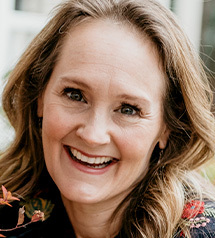 Rev. Dr. Devaa Haley Mitchell is a transformational leader who helps people reconnect with their spiritual depths, unleash their leadership gifts, and step into their full potential.
Devaa, the co-founder of The Shift Network, helped launch the company and build its culture, contributed to the design and structure of many core offerings, and set up Shift's social change initiatives and philanthropic activities.
She is an ordained priestess and "focalizer" of the 13 Moon Mystery School, originally founded by Ariel Spilsbury, and the founder and host of the Inspiring Women with Soul series, which has served over 130,000 women from more than 160 countries.
Devaa now works as a Leadership Trainer and Coach at Aurum Leadership International, where she supports corporate and nonprofit clients on the "people side of business." Aurum is dedicated to creating vibrant, thriving, human-centered environments where individuals and teams can thrive and do their best work.
Through her private practice, Radiant Essence Services, Devaa offers personal coaching and VIP retreats for clients from around the world. She guides her clients to work on the "outer" work of strategy and implementation as well as the "inner" soul work of visionary leadership.
Devaa, who earned her BA and MA from Stanford University, received her doctorate in Ministry from Wisdom University (now known as Ubiquity University), and is also an ordained interfaith minister. She was awarded a Fulbright Scholarship for her ecological anthropology work with Indigenous groups in the Brazilian Amazon.
Earlier in her career, Devaa was a management consultant at the Boston Consulting Group where she consulted with Fortune 500 Companies. She later worked as the founding Executive Director of the Full Circle Fund, a thriving venture philanthropy group, followed by a senior director role at the Institute of Noetic Sciences. She is a member of the prestigious Evolutionary Leaders group.
About The 13 Moon Mystery School Lineage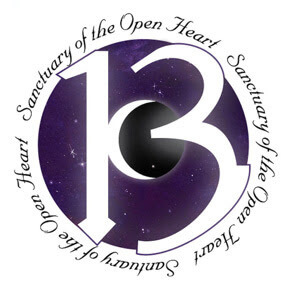 The 13 Moon Mystery School™ is an offering of the Sanctuary of the Open Heart, a spiritual organization dedicated to the Sacred Feminine. The Divine Feminine Activation is rooted in this lineage, with its teachings coming through the unique lens of Devaa Haley Mitchell.
13 Moons offers a lineage structure for us to come more fully into Essence so that we can express the gifts that we innately are. It invites us to connect to and remember our soul gifts and talents that we are here to bring forth as an embodied, pure frequency in the world. In the process, we remember what we have "forgotten" and then demonstrate that remembrance in our offerings to the world.