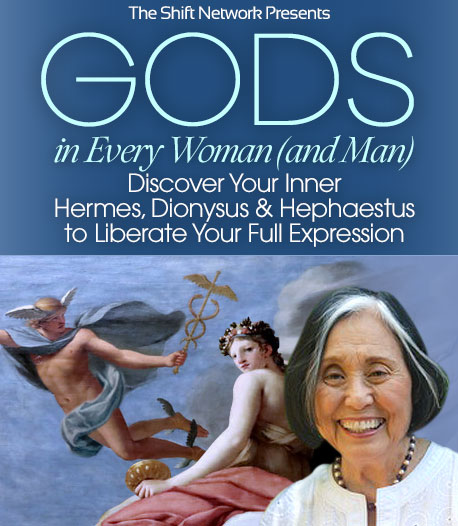 The Virtual Event is Now Complete
A Free Virtual Event
With Feminine Psychology Pioneer & Bestselling Author
Jean Shinoda Bolen, MD


Unleash your authentic power, potential, and creativity by cultivating inner access to the god archetypes within you.
Activate your personal myth and deepen your connection with the Divine, for greater presence and intimacy in your relationships.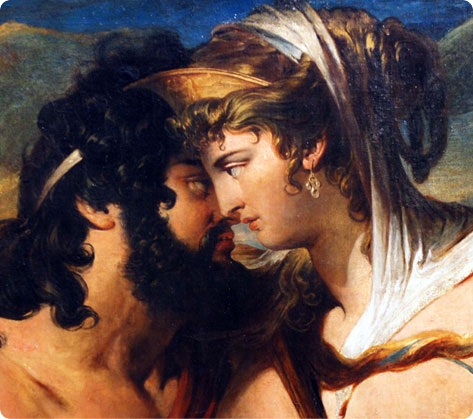 You've felt the Goddesses stirring within you — maybe you've even discovered the goddess energies that are influencing your life's path...
The wise and strategic Athena. Aphrodite, lover and creative woman. Demeter, goddess of the harvest, nurturing mother. Hecate, the archetype embodying your intuitive, even psychic powers.
These sacred feminine archetypes are powerfully transformative. They are aspects of your personal myth, a guiding narrative for your soul's evolution.
Yet, to realize your full potential you need to embrace and embody the Divine feminine AND masculine archetypes — the goddesses and gods within you...
The pantheon of the Olympian gods and goddesses are potentials in us all. Through these archetypes, the centered woman (or man) discerns, embodies, acts and grows. — Jean Shinoda Bolen
Archetypes are innate in all of us. Each one helps express different behaviors and personality traits in you, which may need to surface — or be tempered — so you can evolve. These archetypes also play out in culture and society.
And depending on your awareness of these energies and their expression (or dormancy) inside you, they can contribute to your wholeness and growth, or wreak havoc on your life and relationships.
According to world-renowned feminine psychologist and Jungian analyst Jean Shinoda Bolen, women can become "animus-possessed," meaning we can project dormant male archetypes within us onto others...
If all your life you've been attracted to certain types of men (for example, who are rational, dominating, or emotionally distant) this may be a reflection of your "shadow" or aspects that are disowned within you.
Jean's teaching invites you to explore how these god archetypes are operating within YOU, and to explore the perceived "negative" qualities as well as embody their positive qualities.
By integrating these aspects within us, we find true wholeness and are better able to bring into the world what we desire.
Here are some of the powerful male archetypes, which you may be experiencing within yourself and out in the world:
Apollo the Lawmaker (and God of the Sun), can help you make clear choices and decisions, so you can expand your business, meet your financial goals or get a project off the ground.
Hermes the Messenger opens you to moments of synchronicity and discovery. Active and creative, the archetype of Hermes rescues what is innocent and sacred (within us and in the world).
Maybe you're naturally curious, and wanting to travel, explore new ideas and meet new people outside of your usual communities. This is Hermes, nudging you to broaden your horizons and transcend cultural boundaries.
Hephaestus the Craftsman or Craftswoman, Inventor & Loner, personifies our deep human urge to create objects that are functional and beautiful. If you yearn to spend more time creating art, Hephaestus can guide you. And by marrying this archetype with Athena's wise intellect, your work has a greater chance of being valued in the world!
Dionysus represents the full spectrum of human emotions — from pain to ecstasy — and is the archetype for the wildness within us that extends to all of nature. Embodying both life and death, the human and the Divine, Dionysus liberates us from the confines of separation, so we can experience the bliss of Oneness.
Zeus is the father of the Olympian gods and the ruling archetype of modern patriarchal culture. He is the authoritarian CEO, the alpha-male, the domineering father. Zeus has the capacity to be wise and nurturing when tempered by other archetypes, such as Dionysus.
Poseidon's domain is the sea of our dreams and emotions. Poseidon is the part of you drawn to explore (and express) the deeper realms within you. He can range from rageful to calm and serene. Athena's wisdom and intellect complement Poseidon's unpredictability and emotions.
Three Olympian gods, which may be stirring within YOU at this time in your life are Hermes, Hephaestus, and Dionysus...
During this complimentary virtual event with Jean Shinoda Bolen, you'll discover:
Specific male archetypes which can nourish you spiritually, professionally, and creatively
How the gods within you interact and complement the goddess energies that you also embody
A Trickster god which can open you to your natural curiosity and new ideas
A key god to embrace for breaking through ego boundaries, connecting with the wild aspects in you and in nature, and "getting high on life"
How the potential shadow qualities of each god archetype can cause you problems and conflicts
An insight that reveals the difference between becoming "animus-possessed" and integrating a god archetype
Patriarchy's favoring of male archetypes, which perpetuates inequality and violence — and how you can evolve these archetypes for healing and social change
You'll thoroughly enjoy Jean Shinoda Bolen's artful blending of feminist insights with classical myths and Jungian archetypal psychology — during this powerful FREE event. You'll also be be among the first to hear about Jean's upcoming 7-week course on liberating the gods within you!
What People Are Saying About Jean Shinoda Bolen...

"I could trust her insights and teachings"
I could see and feel that Jean has a deep wisdom, knowledge and understanding of human psychology. I learned a lot from everything she said. It all seemed very relevant. I felt I could trust her insights and teachings.
— Sarah, Montreal
"Opened up a new world for me..."
Jean Shinoda Bolen had opened up a new world for me... I feel nurtured and I better understand my experience of a wide range of feelings and emotions throughout my life.
— Jeanne-Elvire Adotevi, France
"More of my authentic self..."
[Jean] helped me understand myself more fully as a woman and bring more of my authentic self to all of my relationships. I recommend it highly to every woman who wants to deepen her relationship with herself.
— Illyria
"A rich, valuable experience..."
Jean Shinoda Bolen, MD, is a national treasure! Thank you, Shift Network, for bringing Jean to us in real time. Her use of ritual, keen knowledge of the subject, and inspiring music... all made this a rich, valuable experience. I'm looking forward to her next offering.
— Michelle Minero, MFT, Petaluma, California
"This course has changed my life"
This course has changed my life. It was an honor to participate in live lectures with Jean Shinoda Bolen, and on the weeks I missed I loaded the recordings onto my phone and enjoyed them on my commute! Thank you, Jean, and thank you, Shift Network!
— Flora, Vancouver, British Columbia
About Jean Shinoda Bolen, MD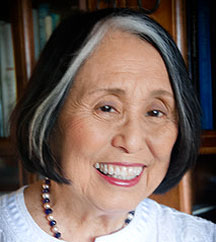 Jean Shinoda Bolen, MD, is a psychiatrist, Jungian analyst and an internationally known author and speaker. She is the author of 13 influential books, including The Tao of Psychology, Goddesses in Everywoman and Urgent Message from Mother, with over 80 foreign translations. She is a Distinguished Life Fellow of the American Psychiatric Association and a former clinical professor of psychiatry at the University of California at San Francisco, a past board member of the Ms. Foundation for Women and the International Transpersonal Association.
Jean was a recipient of the Institute for Health and Healing's "Pioneers in Art, Science, and the Soul of Healing Award," and the Association for the Study of Women and Mythology's Demeter Award for her lifetime achievement in women's spirituality. She is a Diplomate of the American Board of Psychiatry and Neurology.
Jean has been featured in two acclaimed documentaries, the Academy-Award winning anti-nuclear proliferation film Women — For America, For the World, and the Canadian Film Board's Goddess Remembered. The Millionth Circle Initiative was inspired by her book and led to her involvement at the UN. She is an advocate for a UN 5th World Conference on Women, which was supported by the Secretary General and the President of the General Assembly in 2012.