Rebirth yourself during this evolutionary moment by aligning with mystical hidden truths that will provide you with understanding and resilience in the days to come.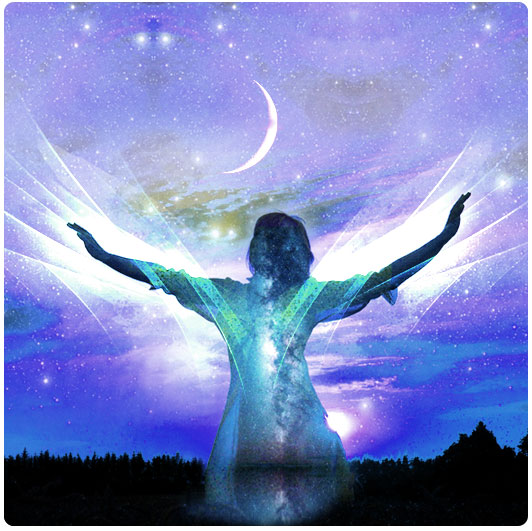 Saint John of the Cross, a 16th-century Spanish Catholic priest and Carmelite friar, is often credited with the concept of the "dark night of the soul"...
That dark night has now descended on our world.
Do you wonder how we've gotten to this unprecedented place and time in history, where we're living through five major calamities converging at once? There's COVID-19, the economic upheaval, climate change, tremendous social turmoil — and then, finally, the crisis that's afflicting all of humanity... the crisis of the soul.
Our world has been disrupted in 2020 to a degree that was unthinkable not so long ago. This global tumult could send us reeling backwards — or inspire us to take an evolutionary leap forward as we rethink what it is to be human.
The question before us is: How can we turn this time of crisis into the birthing period for a new phase of human evolution that is built on peace, sustainability, justice, health, and shared prosperity?
We need to take an honest and confronting look at where we are, how we got here, and what it will take to survive. Chaos is not the messiness born of mere chance; it's often generated by the predictable outcomes of poor choices, shortsighted planning, and flawed decision-making.
Once we understand the forces that conspired to initiate this global dark night, we can take clear, targeted action to move through it and create lasting, meaningful change.
When we align ourselves with the deepest divine truth, we empower ourselves to put love into action; then, one by one, each of us can contribute to righting the world and moving beyond this dark time.
This path to transfiguration, the hidden core of Christianity, the Kabbalah, Shaivism, Vajrayana Buddhism, and other traditions, is what's possible for the human race if we open ourselves up to its secret revelations.
In this special online event, Andrew Harvey, a prolific author and great scholar of the world's mystical traditions, will share how his own "dark night" experienced over a 10-year period gave him direct insight into what was likely to occur during this evolutionary crisis. His urgent message is that we need to radically transform ourselves into a new kind of human being.
Andrew will also guide you through two experiential exercises: the Golden Practice from the Mother and Golden Light Breath, both of which are designed to expand your heart center while flooding your body with rejuvenating light that can fill you with the purpose, calm, and strength you need to navigate these challenging times.
In these 75 minutes, you'll also discover that:
Chaos can serve as the birthing ground for a new order
Anxiety and inner angst can be calmed from the inside out — so you can find peace of mind and feel lighter, more reflective, and open to the renewal of your spirit
The death of Illusion will lead to the discovery of what remains real, enabling us to transcend worldly limitations and access the wisdom of the Divine
Helplessness can redirect us from the usual sources we typically rely on to the one true source of help: divine energy and truth
Paralysis, the sense that all possible solutions are inadequate, can make us more open to divine guidance — and the brilliantly creative solutions that had been beyond the grasp of our limited consciousness
You'll also hear about an opportunity to take a 7-week deep dive with Andrew into the lives of four of the greatest mystics of the last century, who discovered mystical universal laws that are only now starting to be truly understood.
Andrew is the perfect teacher to bring these urgent truths to light — so we can emerge from the darkness of delusion and evolve into embodied divine human beings.
Sign Up Now
Join this FREE video event with Andrew Harvey and rebirth yourself during this evolutionary moment by aligning with mystical hidden truths that will provide you with understanding and resilience in the days to come.

Free Video Event
Your information is safe with us! We'll never share or sell it, and will use it only to send you notifications about this program and other related information from The Shift Network. Each email we send contains an unsubscribe link for your convenience.
What People Are Saying About Andrew Harvey...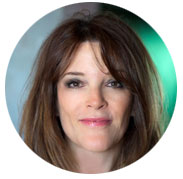 "... the light he sheds is like a meteor burst..."
Every age has its teachers who keep the eternal truths alive for all of us. And when a generation is very, very lucky, it encounters a teacher so illumined that the words he delivers must be illumined as well. In the case of Andrew Harvey, the light he sheds is like a meteor burst across the inner sky.
— Marianne Williamson, Author of Everyday Grace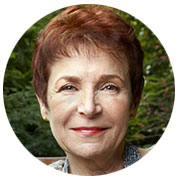 "... a genius and an inspired visionary..."
Andrew is a genius and an inspired visionary who has the ability to interpret the meaning and significance of the chaos and patterns of change that are redirecting the compass of our contemporary culture.
— Caroline Myss, Author of Anatomy of the Spirit and Sacred Contracts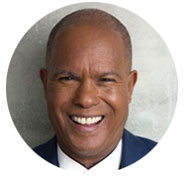 "Andrew gives us a clarion call to go beyond admiration to activation..."
When the heart explodes in conscious oneness with the Beloved, what remains is a burning desire to be a servant to the One that enlivens all sentient beings, every speck of space. Andrew gives us a clarion call to go beyond admiration to activation of that same capacity within our own hearts so that we too may become a beneficial presence on the planet.
— Reverend Michael Bernard Beckwith, Author and founder of the Agape International Spiritual Center
"A powerful, provocative, prophetic appeal to sanity..."
Using humor, passion, and analysis, Andrew Harvey challenges us to wake up and get up off of our couches to become the spiritual activists we all can be. A powerful, provocative, prophetic appeal to sanity and activism for our apocalyptic times.
— Reverend Matthew Fox, Author of Creation Spirituality and founder of Wisdom University
"... it just might save our skins."
[Andrew] Harvey's sacred activism is a corrective to the doomsayers and do-nothings who are part of our problems. He is a modern version of a fiery Old Testament prophet whose words were ignored at great peril. We must attend to Andrew Harvey's message. Not only will it help us humans regain our sanity, it just might save our skins.
— Larry Dossey, MD, Author of The Extraordinary Healing Power of Ordinary Things
About Andrew Harvey
Andrew Harvey is an author, speaker, and founder/director of the Institute of Sacred Activism, an international organization focused on inviting concerned people to take up the challenge of our contemporary global crises by becoming inspired, effective, and practical agents of institutional and systemic change in order to create peace and sustainability.
Andrew has taught at Oxford University, Cornell University, Hobart and William Smith Colleges, the California Institute of Integral Studies, and the University of Creation Spirituality as well as at various spiritual centers throughout the U.S. He was the subject of the 1993 BBC documentary The Making of a Modern Mystic, and appears also in Rumi Turning Ecstatic and The Consciousness of the Christ: Reclaiming Christ for a New Humanity.
He is co-author of the bestselling The Tibetan Book of Living and Dying, and has worked with the great Iranian Sufi dancer Banafsheh Sayyad in producing a film, In the Fire of Grace, which marries Sufi-inspired dances to the stages of Rumi's understanding of the path of divine love. He has written or edited over 30 books and received many awards, including the Benjamin Franklin Award and the Mind Body Spirit Award.