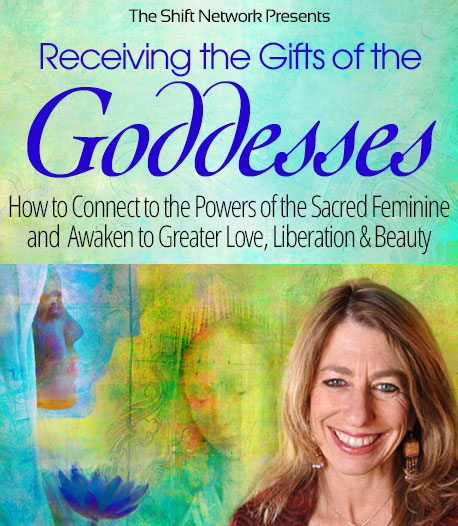 The Virtual Event is Now Complete
A Free Virtual Event
With Mystic Scholar
Mirabai Starr
Tap Into the Enlightening Goddess Wisdom of Sacred World Traditions — Hinduism, Buddhism, Taoism, Judaism, Christianity, Islam, Native American & More
Open to Direct Mystical Experiences Through the Guidance of the Goddesses and Feel the Divine Manifesting Within You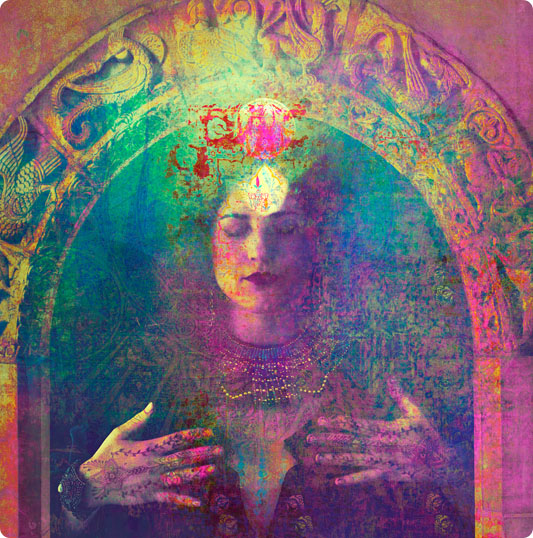 When you can see the world through the eyes of the Sacred Feminine, you start to recognize everything as holy... yourself, your family and friends, the clerk at the grocery store, your entire life.
This Divine wisdom is easy to access through an intimate relationship with the Goddesses, who have profound guidance, beauty and love to share with you.
The Goddesses actually dwell within YOU as potent energies inherent in all women... and they're available to serve as your council of sage guides.
The real beauty is that each Goddess expresses her own unique energy and gifts...
Kwan Yin in ancient China and Tara in Tibet are the bodhisattvas of compassion who gather the broken world into their arms and lean in to listen to our stories of heartache and longing. By calling on their gifts, you can meet others with compassion and an open heart.
The Shekhinah, the indwelling feminine face of the Divine in Jewish mysticism, is the essence of the Sabbath, and invites a true integration with the Divine Masculine.
When an experience shatters us emotionally and spiritually, the beloved Hindu Goddess Kali burns her fire into our souls to liberate and transform us and empowers us to bring forth the fierce love we have to help the world.
And when we need to recommit to our creativity and birth a new world, the Mayan Goddess Ixchel is ready to guide us through our exploration of music, writing, poetry, visual or performance art.
Every woman is affected by the dynamic Goddess energies within that shape her behavior and influence her emotions. Recognizing and activating these indwelling Goddess energies can make these forces more accessible and contribute to greater self-understanding and personal growth.
To help us access the energies, gifts and wisdom of these powerful Goddesses, there is no better guide than interspiritual teacher and mystic-scholar Mirabai Starr.
Mirabai illuminates the way to a distinctly feminine and sacred path of empowerment in which Goddesses are not revered from afar but viscerally accessible as you connect with them in your own heart and body and soul...
In this FREE virtual event, you'll discover how to:
Allow the Goddesses to transform your consciousness and open you to direct mystical experiences that bring wisdom
Move beyond overwhelm and stress to experience clarity, hope, spaciousness — even fun
Tap into the power of Radha, the beloved of Krishna, to invoke deeper love in your life and our world
Interpret the teachings of Mother Mary, Kwan Yin and Tara to learn more about compassion
Dissolve the sense of separation between you and God as you begin to see the Divine manifesting in your own body
Open to the energies of Goddess Kali to transform anger into an expression that can best serve yourself and others
Commit to a regular Sabbath Practice, drawing on the support of the Shekinah, the indwelling feminine presence of the Divine
Wholeness requires us to examine and embrace every aspect of ourselves, and honoring the Goddesses' stirrings within helps ground and balance us — and gives rise to greater joy, vitality and wellbeing.
During this special hour with one of THE leading voices of the new spirituality, you'll meet Goddesses from all the major religious and spiritual traditions — Hinduism, Buddhism, Taoism, Judaism, Christianity, Islam, Native American traditions, Latin American traditions and African traditions.
If you've ever wondered who these beautiful Goddesses are beneath their iconic images and centuries-old stories — and if they represent something not only real but profoundly relevant for our modern path (especially for women!) — this is the call event for you.
You'll also hear about the launch of an exciting new program with Mirabai in which you'll discover how to revere the Sacred Feminine not just as an abstract principle, but through a living relationship with specific Goddesses.
What People Are Saying About Mirabai Starr...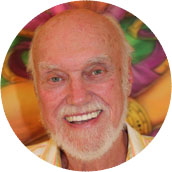 Ever since I met her when she was a teenager at the Lama Foundation, Mirabai Starr has been absorbed in the teachings of the great mystic saints, especially the women. Like her namesake, the poet-saint Mirabai, she brings to her work an intense love of God and a passion for the Beloved. My Guru said, "Love is the best medicine." Mirabai will help open up your heart to love.
— Ram Dass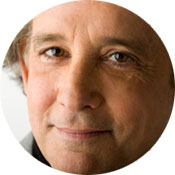 Mirabai is an authentic mystic, a true teacher and a wonderful soul. Anyone who comes to her will find their cup will be filled. I recommend her as a person and as a teacher with great confidence and joy.
— Andrew Harvey, spiritual teacher and mystic scholar
It is with great pleasure and delight that I endorse the work of Mirabai Starr, who I find to be a soul companion as well as a professional colleague. In addition to being a gifted author, Mirabai is blessed with the capacity to inspire others with her wisdom and understanding of mystical theology. I referred to her translations of Teresa of Avila's great masterpiece, The Interior Castle, while writing my own book, Entering the Castle, because of the excellence of her work. Mirabai is a rare jewel.
— Caroline Myss, Author of Anatomy of the Spirit and Entering the Castle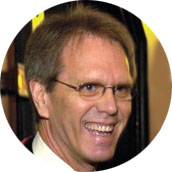 What makes [Mirabai's] teaching so powerful is that her vast spiritual knowledge is rooted in the real experience of being human. Her genius lies in the profoundly humble way she opens her life as a guide to ours. In making this connection she shows us the deep and mysterious spiritual truths that hold all our lives together. A truly gifted teacher, she points us at once to and beyond ourselves. She does all of this with a spirit so light that all who share her presence are also lifted. Oh, did I say that she is also a lot of fun?
— Rev. Bob Thompson, Senior Pastor, Lake Street Church, Evanston, Illinois
I have been present during Mirabai Starr's classes at the University of New Mexico in Taos, on both Philosophy and the theologies of the major world religions... One would expect from such a background that she has gathered and synthesized a dazzling amount of knowledge, but she also brings understanding, and especially compassionate wisdom. These are Godsent gifts that are simply given to her. Her life experiences of suffering and love pour into the cup of different levels of understanding which she offers so generously as a teacher, lecturer, writer and guest speaker. I am enriched and honored by her friendship.
— Fr. William Hart McNichols, Iconographer and Roman Catholic priest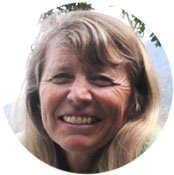 Mirabai Starr possesses passionate eloquence when speaking about mysticism, making the ineffable tangible and real as eating delicious food that's good for you.
— Jenny Bird, Singer-songwriter
About Mirabai Starr
Mirabai Starr writes creative nonfiction and contemporary translations of sacred literature. She taught Philosophy and World Religions at the University of New Mexico-Taos for 20 years and now teaches and speaks internationally on contemplative practice and interspiritual dialogue. A certified bereavement counselor, Mirabai helps mourners harness the transformational power of loss. She has received critical acclaim for her revolutionary new translations of John of the Cross' Dark Night of the Soul and Teresa of Avila's The Interior Castle. She is author of the poetry collection, Mother of God Similar to Fire, a collaboration with iconographer William Hart McNichols, and the award-winning book, God of Love: A Guide to the Heart of Judaism, Christianity and Islam. Her newest book, Caravan of No Despair: A Memoir of Loss and Transformation, received the Spirituality & Practice "Best Books of 2015" award. She lives with her extended family in the mountains of northern New Mexico.