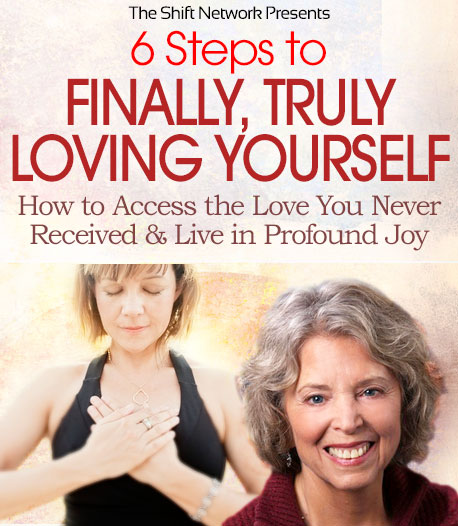 The Virtual Event is Now Complete
A Free Virtual Event
With Renowned Psychologist, Bestselling Author and Co-creator of Inner Bonding
Margaret Paul


Discover How to Develop a Deep and Compassionate Love for Yourself — Healing Your Core Shame and Feelings of Unworthiness through Inner Bonding
Form Healthy Attachments with the Wounded Parts of You... the Key to Accessing Profound Joy, Freedom, and Sharing Love with Others

Do feelings of anxiety and depression linger, despite years of spiritual and emotional work?
Do old patterns of self-loathing still crop up, causing you to feel unlovable and unworthy, when you "know better?"
Does intimacy continue to be challenging for you — because you fear you'll abandon yourself if you really open your heart?
What if you could approach new relationships from a place of curiosity and wholeness (rather than neediness or anxiety)?
If you're like most of us, your instinct to be loved by another, or find healing "out there," is strong...
Yet, as you may have discovered, lovingyourself is the key to being able to share love with others... (notice we didn't say "get love")
More importantly, the parts of you that have felt abandoned, neglected or sidelined by other's needs since you were a child, can ONLY be healed and made whole byyour love.
The process of Inner Bonding is about "parenting" yourself at the deepest levels.
And in doing so, there's so much more joy, freedom and love available to you...
(Scary, huh? And exciting...)
If you're wondering how you can truly love yourself when you didn't have healthy models for this growing up, Inner Bonding can get help you cultivate this love and sustain it.
Inner Bonding has helped thousands of people develop internal self-love, which is the hallmark of psychological and spiritual health and truly loving relationships.
During this special event with Inner Bonding co-founder Dr. Margaret Paul, you'll learn some of the most important advanced insights and practices for truly loving yourself.
You'll learn how to dialogue with your feelings of pain, anxiety and fear, as well as get to the core of self-abandonment, which is one of the main habits that needs to be shifted to experience ongoing self-love..
During this free virtual event with Inner Bonding Co-founder Dr. Margaret Paul, you'll:
Gain a new understanding of the causes of depression and anxiety (and how to overcome them)
Discover how to use self-love — instead of media, food, shopping and other addictions — to fill your inner emptiness
Approach new relationships your wholeness rather than neediness
Make advances in healing core shame
Move out of stagnation into a life of aliveness, passion and sense of purpose
Discover how to share love instead of always trying to get love
You may already have experienced the serenity, joy and freedom, which are the gifts of creating healthy attachments with the wounded parts of you.
However, shame, a compulsive need to prove your worth, or anxiety can cause you to re-abandon yourself over and over.
Unconditional self-love is difficult, sometimes extremely difficult, to develop... there are very few role models in our culture for this.
The process of Inner Bonding shows us how to to truly love different parts of ourselves and create a secure "internal bond" betwe en them.
Join Dr. Margaret for this profoundly healing event — to discover advanced practices and insights into truly loving yourself. You'll also hear about a brand-new virtual training with Dr. Margaret, which will focus on the most important steps of the Inner Bonding process.
What People Are Saying About Margaret Paul...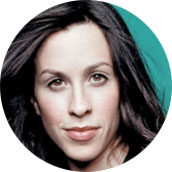 "it has helped every relationship that I have"
Inner Bonding really nurtures and fosters the relationship between self and spirit.
Personally, it has helped every relationship that I have. I'm so grateful to Margaret for bringing Inner Bonding to people in the generous, nurturing way that she has.
— Alanis Morissette , Singer-songwriter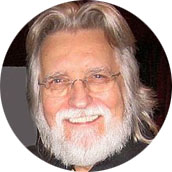 "A powerful method for healing relationship and family conflict..."
[Here] is a method for recreating yourself as a powerful, spiritually connected, loving adult self... a powerful method for healing relationship and family conflict, as well as for healing self-destructive and addictive behavior.
— Neale Donald Walsch , Author of Conversations with God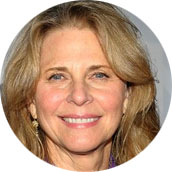 "Will take you on a life-changing journey"
Would you think me crazy if I said there was a single process that could solve all the issues with which we as human beings struggle? [Inner Bonding teaches] a most loving process [that] will take you on a life-changing journey.
— Lindsay Wagner , Actress, author, humanitarian
"Stepping into a new spiritual paradigm..."
Margaret Paul teaches the value of stepping into a new spiritual paradigm — into love and trust of self, others and God
— Jack Canfield , Co-author of The Chicken Soup for the Soul Series
About Margaret Paul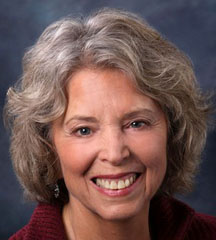 Dr. Margaret Paul is the author/co-author of several bestselling books, including Do I Have to Give Up Me to Be Loved By You ?, Inner Bonding, Healing Your Aloneness, The Healing Your Aloneness Workbook, Do I Have To Give Up Me to Be Loved By My Kids? and Do I Have To Give Up Me To Be Loved By God? Her books have been distributed around the world and translated into 11 languages.
Margaret holds a PhD in psychology and is a relationship expert, noted public speaker, workshop leader, educator, chaplain, consultant and artist. She has appeared on many radio and TV shows, including The Oprah Show, successfully worked with thousands of individuals, couples and business people, and taught classes and seminars since 1967.
Margaret continues to work with individuals and couples, accessing spiritual guidance during these sessions, which enables her to work with people all over the world. She is passionate about helping people rapidly heal the root cause of their pain, and learn the path to joy and loving relationships.