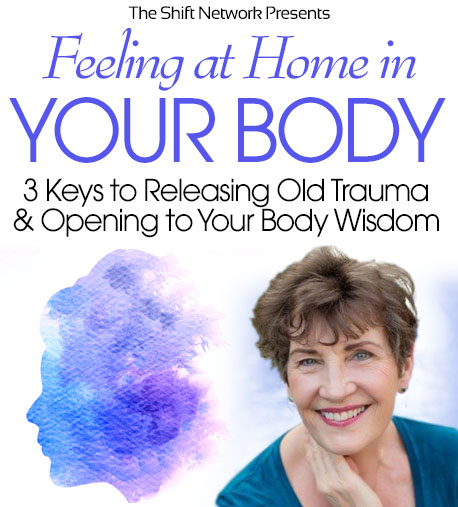 The Virtual Event is Now Complete
A Free Virtual Event
With Leading Conscious Awareness Instructor
Suzanne Scurlock-Durana,
CMT, CST-D


Discover proven ways to reclaim your body's innate wisdom and release long-held emotional and physical pain that may be blocking your deeper joy and intuition.
Experience more peace, groundedness, and personal power by learning how to listen to your body's signals and respond in self-empowering ways.
Your body doesn't lie...
The sensations you feel are spontaneous. They don't stop to rationalize, judge, or censor before making their presence known.
Your mind though may be closing you off from many of your body's powerful gifts...
Maybe you unknowingly block physical or emotional pain stemming from a past trauma as a survival tactic. Or you ignore a headache caused by underlying anxiety to get through your day. Or, you shut out anger or agitation caused by disturbing world events to fend off overwhelm.
At the other end of the spectrum, you may find yourself allowing too much of what's happening around you in, perhaps feeling too much empathy for those suffering around you and letting this drag you down and tire you out.
We all block out our body's wisdom from time to time or over-empathize with others to our detriment, and can have compassion for ourselves around these things.
Yet, when you cut off your body's innate knowing, you also block your most reliable resource for keeping yourself safe, calm, and grounded.
AND you block your access to your natural life force and true joy — the qualities that seed your soul.
So how do you consistently stay in touch with your body's innate capabilities and your most natural and clear path to full-body presence and greater awareness?
This powerful, 60-minute mini-workshop with leading conscious awareness instructor Suzanne Scurlock-Durana will help you start to find your way back to this inner compass.
You'll be guided in reigniting the three core characteristics you need, and innately have — starting with curiosity — to dissipate your barriers to full-body presence and start feeling more at home in your body AND life.
Here's what you'll discover during this potent hour:
Why cultivating a fresh sense of curiosity is essential to releasing old trauma
How the embodiment process shifts your empathy from a burden to a gift
How to tell when you're taking on the traumas of the world... and how to feel them melt away by re-establishing healthy boundaries
How trusting the "smart way" can attract more resources to you
A sensory-awareness experience to open your foundational body wisdom channels
When you stop to explore what your body is trying to tell you, you can discover and start to release old traumas and other blocks to your full-body presence.
You can begin to create a relationship with your full-spectrum of innate knowing — from head to toe — which can help you stay clear and grounded and see your next steps despite the outer turbulence of the world...
You can also open to the full range of awareness required to live a life that's creative, happy, healthful, AND supports you in attracting the resources you need to bring your unique gifts into the world.
When you tune in to this self-empowering hour, you'll also be among the first to hear about an all-new advanced training Suzanne will be teaching to help you make listening to your body and opening to its invaluable wisdom your go-to way of being in the world.
What People Are Saying About Suzanne Scurlock-Durana...

"A brilliant teacher..."
Suzanne Scurlock-Durana is a brilliant teacher who offers a powerful approach to healing on all levels.
— Shakti Gawain, Author of Creative Visualization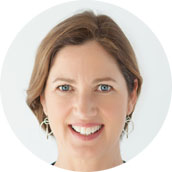 "More health, vitality, and freedom"
Suzanne is a master practitioner, with extraordinary intuitive and healing abilities, whom I have been blessed to know and work with for many years. Reclaiming Your Body is a groundbreaking work that can lead all of us to more health, vitality, and freedom.
— Rachel Carlton Abrams, MD, Author of Bodywise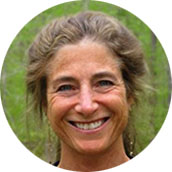 "Decades of work facilitating profound transformation..."
In her book Reclaiming Your Body, Suzanne Scurlock-Durana draws on her decades of work facilitating profound transformation in people suffering from a range of physical and emotional dis-ease.
— Tara Brach, PhD, Author of Radical Acceptance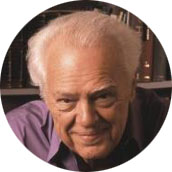 "Be friends with your body..."
[Suzanne] shows you how to be friends with your body — how to relate to it as an ally rather than something to control, judge, manipulate or push away.
— John Upledger, DO, OMM
About Suzanne Scurlock-Durana, CMT, CST-D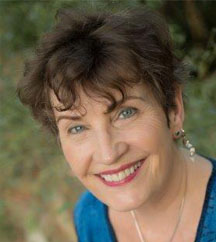 Suzanne Scurlock-Durana, CMT, CST-D, bestselling author of Reclaiming Your Body: Healing From Trauma and Awakening to Your Body's Wisdom, is one of the world's leading authorities on conscious awareness and its transformational impact on the healing process.
For more than 30 years, she has empowered people with practical tools that enable them to experience joy in each moment without burning out. These skills help improve every aspect of their lives, from their health and wellbeing to their relationships, their careers, their creativity, even the growth of their businesses.
After decades of perfecting her methods of awakening the body's innate wisdom, Suzanne created the comprehensive Healing From the Core training curriculum in 1994. Today it includes a robust selection of international workshops, webinars, speaking engagements, and audio programs.
One of the original instructors personally mentored by the late Dr. John E. Upledger, Suzanne also continues to teach craniosacral therapy and SomatoEmotional Release® for the Upledger Institute on nearly every continent. What's more, she collaborated with the late Emilie Conrad for almost two decades. Together they integrated Emilie's Continuum Movement® with Suzanne's Full Body Presence to teach other practitioners how to accelerate and deepen the healing process.
Suzanne has authored hundreds of articles, and thousands visit her blog at Presence Matters: Reflections on Body, Mind and Spirit. Plus, she maintains a private practice in Reston, Virginia, where her clients benefit from the innovative techniques she teaches in her first book, Full-Body Presence: Learning to Listen to Your Body's Wisdom.