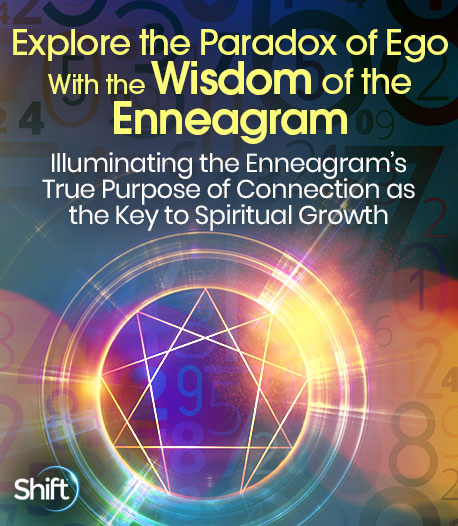 Explore how the uncultivated gifts of your ego can help you shift into embodied presence, kindness, and self-awareness... so you can appreciate and celebrate the little miracles found in the present moment.
Did you know that the Enneagram, one of the best-known, most insightful "personality typologies" in our culture today… wasn't originally used to type people at all?
Instead, it was created to provide customized, deeply personal ways for people to approach their psychological development and spiritual growth. It was designed as a gateway to presence in our daily lives and relationships.
The Enneagram symbol itself invites us to awaken and "think outside the box" of rigid categories. It gives us a visceral embodiment of awakening and moving beyond the "box" we've been existing in.
Given that you have parts of all nine Enneagram types within you, understanding these types within yourself and others will deepen the empathy you have for yourself and those around you. From there, you'll be better equipped to see the more meaningful, nuanced experiences in the midst of your everyday life more clearly — no matter what's happening in our perpetually busy and chaotic world.
Join us for a powerful 60-minute workshop with Russ Hudson and Jessica Dibb, two celebrated scholars, innovative thinkers, and Enneagram teachers, and learn why your Enneagram "type" is best understood not as part of your identity — but as a foundation of understanding for your psychological and spiritual journey.
You've likely learned that transcending or going beyond the ego is the most important thing you can do in your life to relieve stress and anxiety, and find peace and happiness. Jessica and Russ will explain how rejecting your ego actually means you're rejecting a part ofyourself — and suppressing an essential part of who you are, full of raw, unconstrained insights, and emotions that are actually gifts.
This powerful hour will teach you how you can use the lens of the Enneagram to dissolve your ego patterns without rejecting any part of yourself, even your ego.
Jessica and Russ will explain how the more open you become to all nine Enneagram types within yourself, the more you'll deepen your self-acceptance. You'll learn what you can change about yourself and accept what you can't. You'll affirm your authentic self, rather than who you've imagined yourself to be through your (understandable) ego fixation.
You'll learn how the Enneagram can empower you to sit comfortably in your own skin, think more clearly, and feel profound tenderness for those around you without devolving into codependency. It can equip you to experience a sense of groundedness without detachment...
Russ and Jessica will share how this deep understanding of the Enneagram's true purpose can empower you to refine your emotional intelligence, become more compassionate, understanding, and even appreciative of the fears, shadows, and strengths of others. You'll be free to meet each moment of your life with wisdom, love, presence, and emergent creativity.
As you'll discover, the Enneagram is a guide to what's real, what's not — and what's true and healing.
In this 60-minute free online event, you'll:
Experience a guided exercise to explore each of your 3 centers — belly, heart, and head — and hold the difficult parts of each with compassion and appreciation for its gifts
Explore the Enneagram as a dynamic tool for revealing the wholeness of who you are — and the wholeness of life
Discover why your humanity is the inroad to true spiritual awakening
Learn how "Right View" can help you shift from an identification mindset to one of self-expansion
Understand why rejecting your ego is just another facet of ego — what you suppress is really a gateway to inner freedom
Hold compassion and appreciation for the difficult aspects of yourself and those of others
Sign Up Now
Join this FREE video event with Russ Hudson and Jessica Dibb and explore how the uncultivated gifts of your ego can help you shift into embodied presence, kindness, and self-awareness.

Free Video Event
Your information is safe with us! We'll never share or sell it, and will use it only to send you notifications about this program and other related information from The Shift Network. Each email we send contains an unsubscribe link for your convenience.
What People Are Saying About Russ Hudson and Jessica Dibb...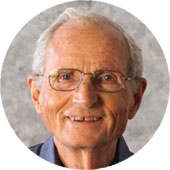 "A compassionate, warm-hearted, and steady stance..."
Jessica Dibb brings to the work of personal development a compassionate, warm-hearted, and steady stance that makes it possible for her to benefit us with her deep knowledge, and her moving and life-enhancing experiential exercises. Her insight and awareness also foster her outstanding work. You can count on Jessica to contribute significantly to your life and wellbeing. I recommend her without reservation.
— David Daniels, MD, co-founder of the Enneagram Studies in the Narrative Tradition (ESNT)
"... his work has allowed me to live a more soul-directed life"
Russ Hudson is a gifted teacher and wise scholar who offers some of the deepest and most comprehensive understanding of the transformative power of the Enneagram. By helping me to become aware of the habitual patterns of thinking and acting that keep me a prisoner of my personality, his work has allowed me to live a more soul-directed life. The Enneagram is complex and multi-dimensional, and I always look forward to hearing more from Russ about the unfolding nature of his beautiful work.
— Cheryl Richardson, author of Waking Up in Winter: In Search of What Really Matters at Midlife
"Puzzles that I had been pondering for years... were resolved..."
With Jessica and Russ' expert holding of the space, I was able to grasp what happens to pull me away from my experience of presence, as well as the operation of all of the nine Enneagram energies in me. Puzzles that I had been pondering for years about my relationship to receiving were resolved, as I experienced the energy of my "missing piece." The term "life-changing" is used a lot, I know. But I can't think of another one that more accurately describes my experience.
— Ann Kirby, RH Certified Teacher, EnnCourage, Inc.
"Jessica and the Inspiration process were, and continue to be an integral part of my spiritual, emotional, mental, and physical healing..."
Jessica and the Inspiration process were, and continue to be, an integral part of my spiritual, emotional, mental, and physical healing — with many tools to create safety [and heighten] awareness of self, of creator, and of interfaith connections. I am so blessed to have Jessica as a major teacher and mentor in my life. The people I have met through the many classes I have taken are exceptional and spiritual warriors, who have the power to create Shalom, Salaam, Namaste, and Peace in this world. The breath is the baseline for life and for healing, and this tool has transformed my life. Thanks a million times and many lifetimes for this healing.
— Shoshana Shamberg
"Russ is a master..."
Russ is a master in the Enneagram and in heartfelt understanding, respect, and kindness to fellow beings. In his presence, something pure inside gets awakened.
— Sajili, Mumbai, India
"Jessica Dibb is unique..."
Jessica Dibb is unique because she embraces an integrated, psychospiritual approach that proactively helps students become aware of their habits (and/or unconscious patterning) and provides multiple methodologies to help build their self-realization. These strategies range from exercise and movement to intimate dialogue, and from deconstructing core wounds to laugh therapy. It's all grist for the mill of expanding consciousness, gracious, and loving relational interdependence, and a spiritually expanded perspective.
— Pat Waddell
About Russ Hudson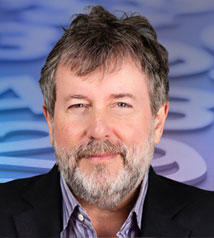 Russ Hudson has established himself over the past three decades as one of the top teachers and developers of the Enneagram personality typology in the world today. Actively involved in the Enneagram community, Russ is co-founder and president emeritus of The Enneagram Institute, as well as a founding director and former vice president of the International Enneagram Association. He's been writing and teaching full time with The Enneagram Institute since 1991.
Russ has co-authored five bestselling books with Don Richard Riso, including The Wisdom of the Enneagram and Personality Types. These books are widely considered to be not only groundbreaking contributions in the field of Enneagram studies, but also important contributions to the literature of psychological types. The pair developed a scientifically validated test instrument, the Riso-Hudson Type Indicator (RHETI), now considered a standard test in the Enneagram field. The RHETI has been used by numerous Fortune 500 companies.
Russ has a solid background in science, as well as in studies of philosophy and religion. He approaches his work with the Enneagram holding both perspectives. He originally encountered the Enneagram through The Gurdjieff Work, and sees it as a map for personal development and awareness rather than merely as a system for categorizing people. He has emphasized the importance of cultivating presence and mindfulness as a foundation for authentic work with the Enneagram, and has worked diligently to align the study of the Enneagram to spiritual practice, bringing their combined benefit into greater public awareness.
Russ has appeared on Good Morning America and The CBS Morning Show, as well as on several dozen radio and television shows, as an expert on personality types. He has become a popular speaker at conferences and retreat centers around the world, including the Esalen Institute, the Wisdom 2.0 Conference, and the Science and Nonduality Conference (SAND).
About Jessica Dibb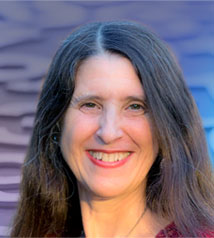 Jessica Dibb is the founder, spiritual director, and principal teacher at Inspiration Consciousness School and Community, which is dedicated to promoting personal, relational, and planetary wellness. For over 25 years she has designed and facilitated workshops, classes, and ongoing breath-centered trainings that are grounded in an integrated model of psychospiritual healing and development to support self-actualization.
Jessica's teachings assist people in cultivating consciousness through all stages of life. Using integrative breathwork, psychodynamic principles, movement, meditation, expressive modalities, the Enneagram, and many other established and emergent wisdom teachings, she facilitates embodied awareness of each moment.
Jessica has taught integrative breathwork at the Psychotherapy Networker Conference for over a decade, and has presented at the International Enneagram Conference for the past 20 years. She co-directs the Global Professional Breathwork Alliance (GPBA), and is the current chair of the GPBA's Ethics Committee.
Jessica founded and hosts the annual Enneagram Global Summit, co-hosted the Breathwork Summit in 2012 and 2020, and was the weaver and visionary behind the innovative conference Breath Immersion: From Science to Samadhi, at Omega Institute and Kripalu Center for Yoga and Health. Jessica, who initiated understanding of the "unified breath field," is writing a book on integrating breathwork into psychotherapy.
Jessica's a founding board member of Convergence, a nonprofit organization working to promote dialogue and innovative solutions for challenging social issues of our time. She was an advisor to the U.S.-Muslim Engagement Project, and served on the board of the United States Consensus Council for Search for Common Ground. Jessica is also project liaison for the United Nations Emergency Peace Service Project.
Her deepest passion is supporting evolving creativity and positive possibilities on our planet by supporting awakened consciousness, and the embodiment of love, wisdom, and presence in every moment for all life.