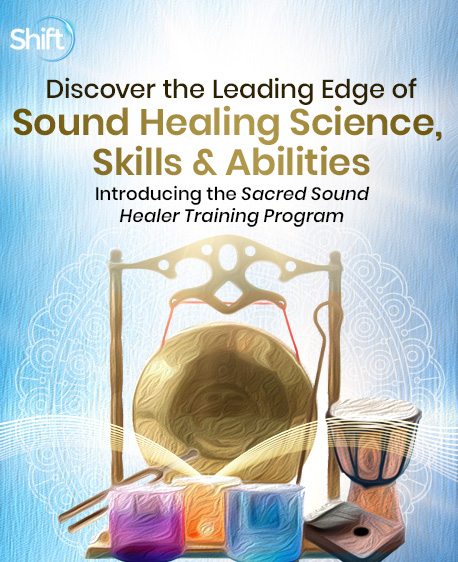 With Drummer & Music Therapist
Christine Stevens
and Acoustics Scientist & Inventor of the CymaScope
John Stuart Reid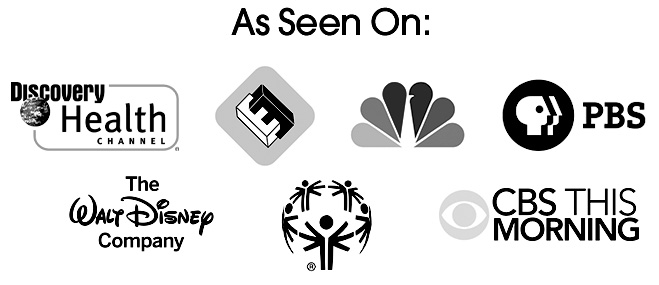 Learn about an extraordinary year-long sound-healing journey, elevating your path to healing and gaining profound insights for yourself and others on their quest for improved wellbeing, spiritual awakening, and lasting metamorphosis.
Discover stress reduction, emotional harmony, and self-awareness through therapeutic vibrations to alleviate pain and embrace mindfulness.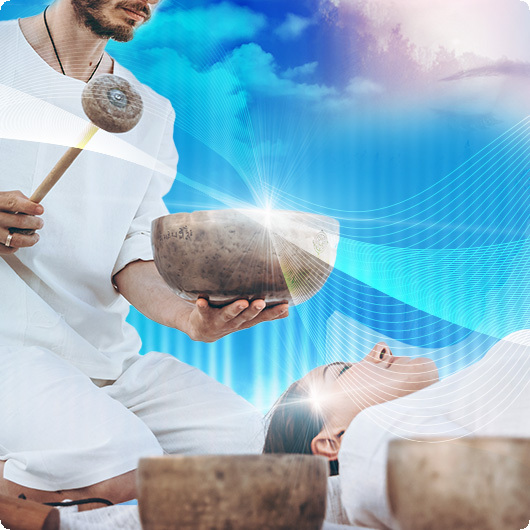 There is a seismic shift occurring in the world of sound healing...
You've likely already experienced the uniquely healing and transformative power of sound.
Whether you've attended a symphony or brought sound into your personal life and spiritual practice through a sound bath or drum circle, you've felt its ability to help you shift your spiritual, mental, and emotional states in very real ways.
More and more doctors and researchers are sharing about the power of sound to release trauma, accelerate your healing process from dis-ease, reduce stress on a cellular level, and much more.
In fact, scientific research continues to confirm that sound-healing tools and technologies can also help you access altered states of consciousness, enter the creative flow state, and illuminate the path to spiritual awakening.
And as science continues to uncover new ways to utilize sound healing as medicine in its own right and to amplify virtually every other healing modality — we can fully expect our healthcare system to undergo a significant rewiring in the coming years, with more people than ever experiencing the joy of growth, healing, and wellness.
The evidence is clear: humanity's future can be elevated and forever changed by sound healing.
Are you feeling called to be on the front lines of this seismic shift?
Join two of our celebrated Shift Network sound-healing faculty: author and music therapist Christine Stevens, and acoustics scientist John Stuart Reid, as they share their insights into the latest sound-healing science and therapies — and explain how you can cultivate and refine your own skills and abilities to heal yourself and serve others.
In an enlightening conversation you're invited to be part of, John will share the foundations of super-hydration — as he shows you how to create what's called EZ water right in your own home.
When you heat water (for example in a kettle) it becomes excited and suffused with infrared light and with white noise, as a result of the countless collisions between the water molecules. The EZ water you'll create contains trillions of free electrons — and drinking it supercharges your cells as it increases energy, boosts your life force, and even slows the aging process.
John will explain how sound creates infrared light, which in turn creates EZ water — which in turn creates the electricity that gives us life. As an example, sound-healing instruments help create this infrared light in your body.
Christine will then share a rhythm activation using a variety of hand drums, demonstrating the three ways to play the heartbeat during a guided visualization; she'll encourage your participation through tapping, drumming, and feeling where the rhythm is responding in your body. And John will explain how drumming not only mimics heart beats, it actually increases the body's oxygen levels — the primary key to healing.
Christine used this same drumming technique to help others during the height of the COVID-19 pandemic. This spirited demonstration will illustrate how entrainment operates as a healing tool.
Join us for this extraordinary exploration into a small sliver of the sound-healing field, where you'll discover the personal benefits you can receive from the newest advances in sound-healing science, and experience the healing effects of Christine's drumming and entrainment practice. Together, we'll look toward the future of sound healing and allow the frequencies and vibrations to carry us into a hopeful new era of healing for ourselves and our world.
In this hour-long free online event, you'll dive deep into:
The future of sound healing, including the leading-edge ways it's being utilized in hospitals, yoga studios, and practitioner clinics — and opening new doors for those seeking to transition into new careers
Christine and John's insights into the practical, everyday applications of sound — and the fascinating breakthroughs in sound-healing science
John's introduction to super-hydration — you'll create what's called EZ water at home, to neutralize any free radicals in your body, increase energy, boost your life force, and even slow the rate at which you age
Christine's healing drumming demonstration of the 3 ways to play the heartbeat to experience entrainment, a scientific principle of sound healing, by tapping, drumming, and experiencing the rhythm in your body where you need it
How you can spend a life-changing year integrating the science and theory of sound healing, mastering leading-edge practices, and cultivating your healing skills in our first-of-its-kind Sacred Sound Healer Training Program

In this inspiring event, you'll learn how your spiritual path can deepen — and your wellbeing can transform — when you immerse yourself in a year of study with world-renowned leaders and practitioners of sound healing.
During the year, you'll explore sound through various lenses, theories, and modalities, engaging in both intellectual study and embodied experiences.
Whether you want to take huge leaps forward in your own healing or incorporate sound into your professional practice as a therapist, coach, bodyworker, healthcare practitioner, retreat facilitator, creative arts therapist, musician, or yoga instructor — this year-long training program will empower you to deepen both your self-care and your service to others.
For now, we hope you'll join us for our special hour-long event as Christine and John share new ways to experience the practice and science of sound healing.
Sign Up Now
Join this FREE video event with Christine Stevens and John Stuart Reid and learn about a unique opportunity to immerse yourself in a year of sound-healing wisdom — and answer the call to lead and serve others on their journeys to better health, spiritual awakenings, and lifelong transformations.

Free Video Event
Your information is safe with us! We'll never share or sell it, and will use it only to send you notifications about this program and other related information from The Shift Network. Each email we send contains an unsubscribe link for your convenience.
What People Are Saying About Christine Stevens...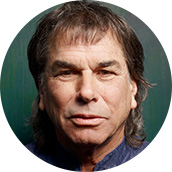 "Christine guides groups to the secret world of the rhythmic arts."
— Mickey Hart, Grammy award-winning drummer for the Grateful Dead, and author of Drumming at the Edge of Magic
"The power of her work is reflected in the brightness of her spirit."
Christine Stevens' work is truly brilliant. I love how she teaches drumming rhythms. The power of her work is reflected in the brightness of her spirit.
— Sandra Ingerman, author of 12 books, including The Book of Ceremony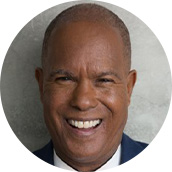 "She is an instrument of global peace on the planet."
Christine's work is anointed with the kiss of heaven's inspiration, celebration, and joy. She is an instrument of global peace on the planet.
— Michael B. Beckwith, author of Spiritual Liberation and founder of Agape International Spiritual Center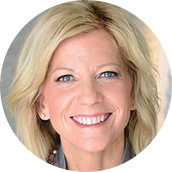 "Christine Stevens is a magical sage of sound healing."
Christine Stevens is a magical sage of sound healing. She is a "bridger of worlds" with a deep sense of what matters most. She brings healing home for the Soul.
— Dr. Sue Morter, founder of the Morter Institute for BioEnergetics and author of The Energy Codes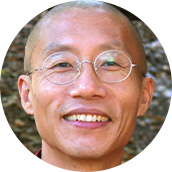 "With deep wisdom and connection, Christine Stevens is a master of the heart and healing rhythm."
— Master Mingtong Gu, Qigong master, speaker, healer, and founder of The Chi Center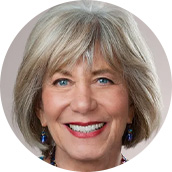 "Christine can show you how music and drumming can become part of your daily routine for spirituality and health."
— Joan Borysenko, PhD, author of Minding the Body, Mending the Mind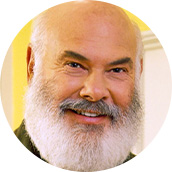 "Christine Stevens can introduce you to the magic, fun, and healing power of drumming. I recommend it."
— Dr. Andrew Weil, author of Healthy Aging
What People Are Saying About John Stuart Reid...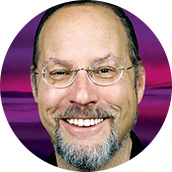 "His pioneering work and teachings are truly monumental."
I'd like to acknowledge that John Stuart Reid is an extraordinary researcher of sound — one of the best on the planet. He's knowledgeable and affable. His pioneering work and teachings are truly monumental.
— Jonathan Goldman, founder of the Sound Healers Association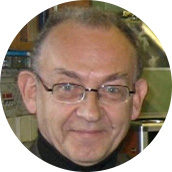 "I hope very much that you will get not only new knowledge but also pleasure from his teaching course."
I met John Stuart Reid at a seminal conference in London. His presentation and demonstration impressed me very deeply because I understood that we normally separate science and art, and here for me it was elite science and elite art, indivisible. I hope very much that you will get not only new knowledge but also pleasure from his teaching course.
— Professor Vladimir Voeikov, chair of Bioorganic Chemistry, faculty of Biology, Lomonosov Moscow State University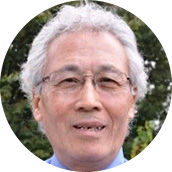 "I found his lecture on the holographic properties of water to be inspirational..."
I first encountered John Stuart Reid when he gave a lecture at the 11th Water Conference in Sofia, Bulgaria. I found his lecture on the holographic properties of water to be inspirational, highlighting the potential for the CymaScope instrument. So much so that upon my return to the U.S., I began to investigate how I could digitize this important new scientific tool, which would allow me and other scientists to analyze CymaGlyphs quantitatively.
— Professor Sungchul Ji, Department of Pharmacology and Toxicology, Rutgers University
"[The CymaScope] is not just a new scientific instrument but new science as well, and I suspect a new field of math."
Organized dynamical behavior is more the province of biology than of physics, and will require different tools of investigation than are standard in physics. The CymaScope may be one such tool. It is not just a new scientific instrument but new science as well, and I suspect a new field of math.
— Professor Brian Josephson, Nobel Laureate, Professor of Physics at the Cavendish Laboratory, 1974-2007
About Christine Stevens
Christine Stevens is an internationally acclaimed speaker, author, drummer, and music therapist, with master's degrees in social work and music therapy. She inspires people all over the world with her message that music promotes holistic health, spirituality, and wellness. Christine is the author of Music Medicine... The Healing Drum Kit... and The Art and Heart of Drum Circles book and DVD. She's recorded three play-along albums: Reviving Rhythms... Drumming Up Spirit... and Drumming Up Diva. A leader in the music and wellness movement, Christine also serves on the editorial board of Explore: The Journal of Science and Healing.
Christine is the founder of UpBeat Drum Circles, which offers global training programs and online courses. She's trained facilitators and led workshops in Iraq, Hong Kong, Brazil, South Africa, Japan, and Western Europe. Through Remo, the world's largest drum company, Christine co-created the HealthRHYTHMS evidence-based group-drumming protocol which is used in schools, medical centers, and veterans hospitals worldwide.
Christine's work in Iraq was featured in the book and DVD Discover the Gift. Televised media credits include PBS, NBC, KABC-Los Angeles, KTLA Los Angeles, Tournament of Roses Parade, London Tonight, Living Better TV, Discovery Health, and Hong Kong News. As a contributing writer, Christine's work has been featured in many magazines, including Fitness, Spirituality & Health, Body & Soul, Fast Company, First for Women, The Oriental News, The Christian Science Monitor, U.S. News & World Report, Yogi Times, and Natural Beauty and Health.
About John Stuart Reid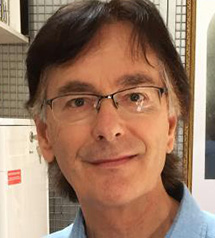 Acoustics pioneer John Stuart Reid is on a mission to educate and inspire the world about the field of cymatics — the science of visible vibrations and sound. He asserts that sound is the foundation of almost all matter in the Universe and was a potent force in the creation of life in the primordial oceans, thereby carrying the power to heal life.
In his lectures, John reveals groundbreaking information on the mechanisms that support Sound Therapy and Music Medicine, and how they can be applied to improve health naturally.
His CymaScope invention has forever changed the world's perception of sound by giving us the ability to "see" sound and better understand this ubiquitous aspect of life. His cymatics research, which is elevating this important new field in scientific and medical arenas, includes a study on differentiating between the sounds emitted by healthy cells and cancer cells, published in Water Journal.
In John's words, "The old adage 'seeing is believing' takes on an important new meaning — to see sound is to open a new window on our world, one that has been veiled for all time, until now."