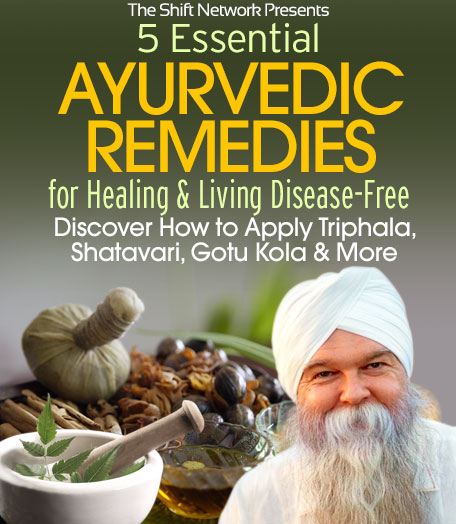 The Virtual Event is Now Complete
A Free Video Event
With World-renowned Ayurvedic Herbalist and Teacher
K.P. Khalsa


Discover How to Easily (and Safely) Apply 5 Effective Ayurvedic Remedies to Improve Mental Focus, Decrease Inflammation, Strengthen Immunity & More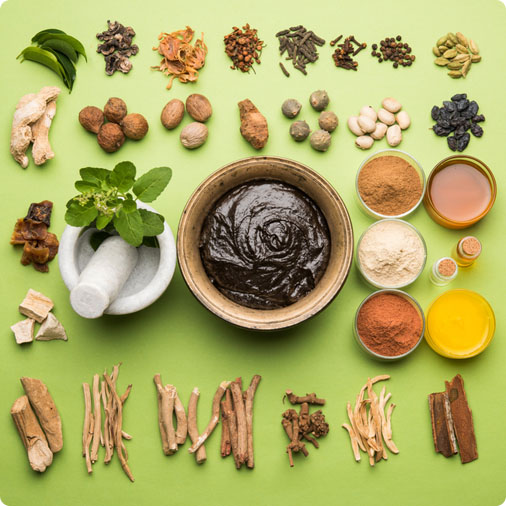 Have you tried Ayurveda, but haven't found an approach (or teacher) that made this comprehensive system easy to use?
Maybe you've heard or read about Ayurveda being complex or esoteric...
The truth is, Ayurveda is quite accessible (and practical), giving you simple and effective remedies to address anxiety, stress, hormones, and improve your mental clarity, sleep, hair, skin, and more...
Ayurveda also offers a holistic approach for preventing and healing inflammation and aging-related illnesses and conditions.
K.P. Khalsa, one of the world's experts in herbalism, has a grounded, systematic approach, allowing you to easily apply — with the right dosages for your body — Ayurveda remedies to balance your body's three primary metabolic forces known as Vata, Pitta, and Kapha.
Ayurveda, an ancient system, predates all other forms of medicine... K.P. teaches the practical applications for healing and balancing the body, rather than a "mystical" approach, which is common in Ayurveda.
Here are some of the herbs and ailments he'll be covering in-depth with you, to give you clear, grounded, and easy to use applications: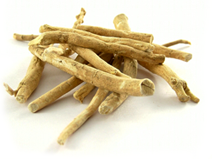 Ashwagandha is a common Ayurvedic herb for decreasing anxiety.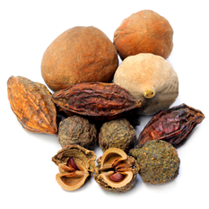 Triphala is a potent Ayurvedic formula consisting of the three fruits of Amalaki, Bibhitaki, and Haritaki. It's often used as an antioxidant and anti-inflammatory and to improve digestion.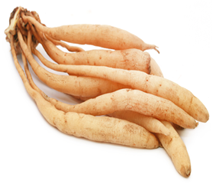 Shatavari has many applications, including anti-aging and treatment of menopausal symptoms. In Ayurvedic medicine, the roots of the plant are used, following a regimen of processing and drying.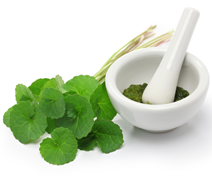 Gotu Kola is used for fatigue, anxiety, depression, psychiatric disorders, Alzheimer's disease, and improving memory and intelligence.
A popular herb, Turmeric in Ayurveda is used to treat digestion and inflammation-related illnesses.
Join K.P. Khalsa for this free 60-minute workshop and you'll discover:
How you can safely apply Ayurvedic herbalism for your healing and health — without having to learn and apply a whole new system
A set of potent antioxidants known as the Triphala
An anti-inflammatory remedy to help curb disease
Ashwagandha, a common Ayurvedic herb for decreasing anxiety
Shatavari, a special remedy for women for anti-aging and treating menopause
How you can improve your mental clarity and focus, using an herb called Gotu Kola
As one of the most sought-after practitioners and teachers of Ayurveda, K.P. Khalsa has 47 years experience in natural medicine and has written or co-written major works on Ayurveda, including, The Way of Ayurvedic Herbs.
During this special video workshop, you'll also hear about an upcoming training in practical applications of Ayurvedic Herbalism for holistic healing, disease prevention, and vibrant aging.
What People Are Saying About K.P. Khalsa...
"One of the top 10 instructors in herbal medicine in this country"
A dedicated herbalist with extensive clinical experience, K.P. has an excellent teaching style and is able to present material in an informative and attention-holding manner... I consider him one of the top 10 instructors in herbal medicine in this country.
— Steven H. Horne, former president of the American Herbalists Guild
"One of the best sources for cutting-edge information on herbal medicine"
K.P. is one of the country's premier herbalists, held in high esteem by his peers and by journalists who regard him as one of the best sources for cutting-edge information on herbal medicine... His articles not only contain the most recent research on the subject matter, but they also offer fascinating historical and/or folkloric tidbits — things that set his articles apart from those by other writers. I continue to look for opportunities to work with him again and I will call on him in a New York minute whenever the chance arises.
— Carol Wiley Lorente, Writer, editor, and editorial consultant
"The pivotal course in my path in holistic nutrition and herbalism"
Working with K.P. was truly the pivotal course in my path in holistic nutrition and herbalism. His course allowed me to take all of my education and bridge that knowledge with hands-on clinical work with class. His course gave me such confidence that after the first weekend I was out getting clients!
— Dr. Lori Valentine Rose, PhD
"Walks on the planet making it a better place"
I've observed K.P. Khalsa's commitment and dedication to promoting high integrity and professionalism within the herbal profession. K.P. is someone with a reverence and respect for all beings, someone who walks on the planet making it a better place.
— Robin Dipasquale, ND, Bastyr University
About K.P. Khalsa
Karta Purkh Singh Khalsa, Yogaraj (Ayurveda), AD, DN-C, RH, LMT, NCTMB, has 47 years experience in holistic medicine, and is one of the foremost natural healing experts in North America.
He's President Emeritus of the American Herbalists Guild and trained with Ayurvedic master Yogi Bhajan for 32 years. He's nationally credentialed to teach herbalism, yoga, and Ayurvedic massage and is one of the first nationally certified instructors of Kundalini yoga in the United States.
K.P. Khalsa holds a doctorate in Ayurveda. He's a professor at Massachusetts College of Pharmacy, a founding faculty in the Ayurvedic Sciences program at Bastyr University, and a faculty member in the Botanical Medicine Department at the National College of Natural Medicine, where he trains naturopathic medical students, and teaches Ayurveda.
K.P. Khalsa has written or edited 30 books, including major works on Ayurveda, Chinese medicine, and physiology. His latest book, The Way of Ayurvedic Herbs, co-authored with Michael Tierra, brings to life Ayurveda in an understandable and practical way.
K.P. Khalsa served 30 years as Senior Research Scientist and Chief Medical Formulator for 30 years at Yogi Tea, an Ayurvedic medicinal tea company. He's created over 400 of his own formulations and works closely with companies that supply high-quality herbal products to health professionals.
As a child growing up in Oregon, he had a rare, serious disorder, and several serious illnesses. As a young adult, he studied a wide spectrum of physical and mental healthcare therapies from all over the world, and was successfully healed. He focused especially on Ayurvedic medicine and on the therapeutic value of yoga, meditation, and other studies of consciousness.