The Virtual Event is Now Complete
A Free Virtual Event
Featuring Energy Medicine Pioneers
Donna Eden & David Feinstein, PhD

Are You Ready to Take Your Health Into Your Own Hands and Feel Happier, Healthier and More Alive... in Just Minutes a Day?
Discover Simple Ways to Revitalize Your Entire Being by Opening to the Natural Flow of Your Life Force.
Join author and energy medicine expert Donna Eden and her husband, David Feinstein, as she reveals the source of virtually every sickness and physical challenge: blocks in the flow of life force.
The good news is that when you unblock your flow, you open natural pathways to superior health and abundant wellbeing.
Many ancient healing traditions view energetic health as foundational for preventing disease. Chinese medicine focuses on restoring and balancing the flow of qi along the body's meridians, and similar practices are found in Ayurveda, shamanism, and other healing disciplines and traditions.
Modern science validates that many practices — from acupuncture to mindfulness meditation to qigong to hands-on healing — have profound positive effects. These proven methods can significantly improve our health, and increase our energy and resilience.
And now, these ancient practices are finding a remarkable new synthesis in the emergence of Energy Medicine...
Building upon disciplines like acupuncture, craniosacral therapy, therapeutic tai chi, and yoga, Energy Medicine offers a powerful complement to traditional forms of allopathic medicine.
Superior health, abundant wellbeing, and profound peace and joy are all possible when you take your health into your own hands (literally!) by applying key principles of Energy Medicine. .
Energy medicine is intrinsically empowering because it states that through your hands, you have the ability to heal... to create... and transform.
According to Energy Medicine trailblazer Donna Eden, we are all instinctive healers.
A state of joyful, vibrant energy is your birthright! To turn it on, you simply need to learn how to get in touch with your innate gift of healing.
Getting your energy flowing correctly with simple daily practices can improve your mood, reduce your stress, and even diminish pain. With the right knowledge and tools, you can gain access to a vast source of health, happiness, vitality and joy.
The benefits of harmonious, flowing energy include:
Diminished aches, pains, illness and disease
Deeper happiness, satisfaction and real contentment
More focus, clarity and productivity in everything you do
Better relationships, more harmony and a magnetic personality
Renewed balance, wellbeing and low-stress living
A longer, healthier life
Your body wants to be healthy and aligned. Your mind wants to be happy. And your spirit wants to thrive. With Energy Medicine, this natural state of wellbeing becomes far more accessible.
That's why we're so excited to invite you to join us for a special free online event.
In Tap Into Your Full Vitality With Energy Medicine, Donna Eden, one of Energy Medicine's leading pioneers, and David Feinstein, PhD, will share easy ways you can work with your body's existing energy systems to reclaim your health and natural vitality.
With nearly 40 years of experience in the field, Donna has helped more than 100,000 people — both laypeople and professionals — understand the body as their personal "power plant."
During this 60-minute FREE online event, you'll discover:
The fundamentals of Energy Medicine — what it is, how it works and what it can do for you
Useful tools you can use immediately to start balancing your personal energy systems
How to engage your own energies for optimal health, happiness and wellbeing
How you can help others maintain or improve their health and vitality
You'll also be one of the first to hear about Donna and David's exciting upcoming program, which will empower participants to apply a full array of transformative hands-on Energy Medicine techniques.
We're honored to invite you to attend this powerful introduction to Energy Medicine at no charge.
Please join us and discover simple daily practices designed to bring you unmatched vitality and joy.
What People Are Saying About Donna Eden...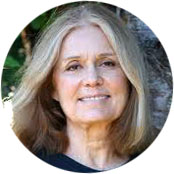 Even the most hard-nosed doctor will admit that some people have a healing presence that makes us — and our immune systems — better than before. Donna Eden is one of those rare healers.
— Gloria Steinem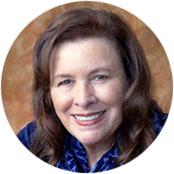 Donna Eden's body energy work is perhaps the most brilliant, comprehensive and effective system in the genre that I have ever seen.
— Jean Houston, PhD, Author of The Possible Human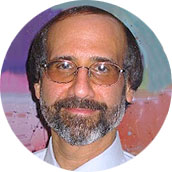 Donna Eden's unique clairvoyant observations of energy patterns have led to a fabulous, practical guide to managing the body's subtle energies.
— Richard Gerber, MD, Author of Vibrational Medicine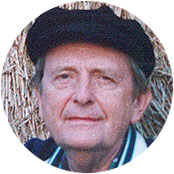 Donna Eden is one of the few practitioners whom I would call a "Master Healer." Her empathy, insight and curative powers are so strong that she is able to consistently locate the deepest source of her clients' problems, free their reservoir of untapped vitality, and lead them on a road back toward health.
— Stanley Krippner, PhD, Author of The Realms of Healing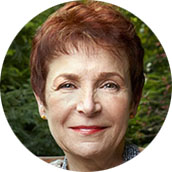 The contribution Donna Eden has made with Energy Medicine will stand as one of the backbone studies as we lay a sound foundation for the field of holistic medicine.
– Caroline Myss, PhD, Author of Anatomy of the Spirit
About Donna Eden and David Feinstein, PhD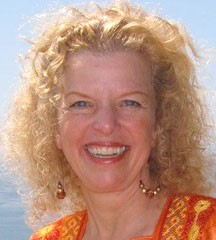 Donna Eden, a pioneer in the field of holistic healing, is among the world's most sought after, most joyous and most authoritative spokespersons for Energy Medicine. She has been able to clairvoyantly "see" the body's energies since childhood and her abilities as a healer are legendary. Her classic book, Energy Medicine, is the textbook in hundreds of healing classes. Available in 18 languages, it won golds in both the USA Book News and Nautilus competitions. Her most recent book, The Energies of Love, co-authored with David Feinstein, achieved bestseller status on the New York Times Love and Relationships List.
Donna's invigorating presentations are rich with audience participation and stunning demonstrations of simple methods for shifting the body's energies for health and vitality. She's developed a system for teaching those who are not naturally clairvoyant how to work effectively with their own energies. She is widely referenced in the alternative health field and has been a consultant and guest speaker at numerous universities, hospitals and corporations. More than 1,100 practitioners are certified in her system and are, in any given month, teaching hundreds of classes and providing healing services to thousands of clients around the world.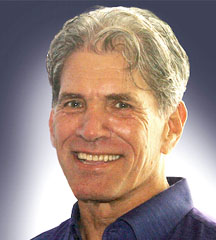 David Feinstein, PhD is a clinical psychologist and a pioneer in developing innovative therapeutic approaches, leading to nine national awards for his books on consciousness and energy healing. He and his wife, Donna Eden, have built the world's largest and most vibrant organization for teaching Energy Medicine. Their latest book, The Energies of Love, achieved bestseller status on the New York Times Love and Relationships List.
David has served on the faculties of The Johns Hopkins University School of Medicine and Antioch College. In addition to his nine books, he has contributed more than 100 articles to professional literature. He received the 2015 Outstanding Leadership Award from the Canadian Association for Integrative and Energy Therapies; the Outstanding Contribution Award from the Association for Comprehensive Energy Psychology (2002 and again in 2012); the Infinity Foundation's 2013 Spirit Award (with his wife Donna Eden) for their contribution to "the evolution of consciousness" and its "impact on society"; and was the recipient of the USA Book News Best Psychology/Mental Health Book Award of 2007.