The Virtual Event is Now Complete
A Free Video Event
With Women's Spiritual Empowerment Teacher,
Author, and Speaker
Camille Maurine


Experience movement meditation to lovingly nourish yourself and sync up with the healthy balance and flow of your body.
Access deep feelings of freedom, wellbeing, and joy... with a practice unique to your needs, supportive of your inner resilience, and embodying who you truly are.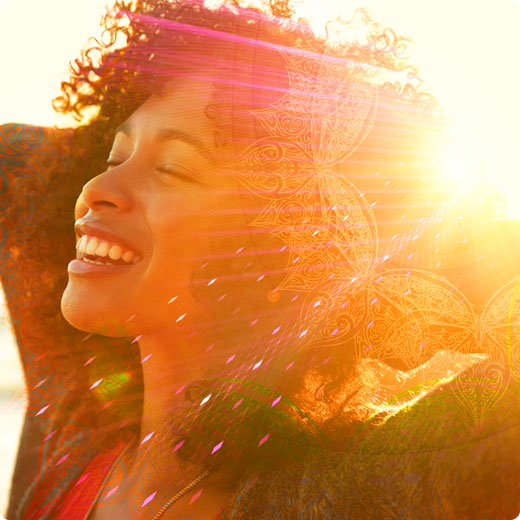 You have an unprecedented capacity to experience freedom and self-empowerment...
As a woman at this time, you face opportunities and challenges like never before... and may feel a sense of urgency to share your wisdom and love in new and transformative ways.
Answering this call requires embracing your full Self — your passion and serenity, strength and vulnerability. It includes accessing your deep inner resources to navigate the challenges that arise.
Embodied practices — designed for women — can provide unparalleled support for this adventure.
The wild truth is that we are movement on every level...
Thoughts flow, brains have waves, neurons fire, blood and lymph circulate, cells dance, hormones surge.
Movement is how the intelligence of the body sustains our health and vitality. This is our nature — a brilliant evolutionary design.
When you can step away from your outer world (work, family, relationships) and unhook from your mind's thought loops — on the state of the world, your personal challenges, health, aging — to enter your inner world, you open the door to this innate sense of wellbeing.
You also become aware of what is going on inside you...
You can notice, perhaps, anxiety, exhaustion, tension, disappointment, or grief in your body and heart.
You may discover that you're carrying toxic energies picked up from others, or from the chaotic world around you. One way or the other, stress may have hijacked your nervous system and sense of wellbeing.
Yet, renowned meditation teacher, dancer, and integrative energy practitioner Camille Maurine has discovered, over her decades of teaching meditation to women, that, especially for women, simply observing our inner Self with mindfulness is not enough.
As a woman, you need ways to participate with your inner movement — that dynamic inner flow of the human body — and to embrace and dance with all of who you are.
Embodied movement meditation offers us ways to meet ourselves no matter what is going on in or around us, allowing us to clear our energies and move into a healthy balance and flow.
Subtle and expressive movement meditations offer you ways to tap into and cultivate the resilience you need for your body to move in any direction, and can help you free yourself emotionally and physically to "move" as you desire in the greater world — to embrace yourself and your life more fully.
During this 60-minute, online mini-workshop with Camille, you'll discover tips for becoming what she calls "healthy in meditation" and in your outer expression of your full authentic Self.
You'll discover ways to:
Claim your inner authority through embodied practices for women to cultivate sovereignty in meditation and in your life
Ease and release old patterns of tension using subtle movement
Create a healthy meditation practice that you love and want to do
Be tender with yourself as you flow with the transformations you experience in meditation
Embrace your Woman Self through a "Loving Hands" guided practice
Open with wonder and awe to the Big Picture — the mystery of creation and your place within it
Camille's approach to meditation for women sheds notions of stillness, purity, and perfection. She finds these constructs misleading and fragmenting — they split us off from the life force in our bodies that is our power, freedom, and love.
Being healthy in meditation and in your outer expression requires the practice of intimacy with your Self, nature, and life. Only then can you learn to connect with the creative, healing wisdom within and all around you.
And you start to flow into a lively balance, all energies tuned and humming in harmony. You come home to your wild radiant essence and can savor the wonder of being alive.
Camille is a meditation expert with 45 years experience. This hour with her is an opportunity to discover radically loving ways to nourish your body and heart, embrace all your energies, and move into deeper freedom and joy in meditation and in your life.
What People Are Saying About Camille Maurine...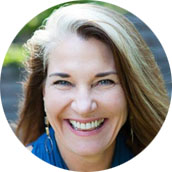 "Camille is 100% the real thing"
Camille is 100% the real thing. We taught creativity retreats together... that were amazing. I've learned so much about being embodied from her.
— Jennifer Louden, writing coach and author of the Woman's Comfort Book series

"She sees through to the essence, fiercely yet compassionately..."
It's as rare as it is precious to encounter a woman who embodies such profound wisdom combined with childlike wonder, joy, and curiosity. Camille Maurine's depth has no bounds. She sees through to the essence, fiercely yet compassionately cutting thru confusion. Camille listens deeply and offers suggestions from her vast experience of energy embodiment, meditation, and depth work with women. I feel tremendous gratitude for my ongoing work with her and know that she has helped me deepen as a teacher, mother, lover and woman.
— Shauna Shapiro, Professor and author of The Art and Science of Mindfulness and Mindful Discipline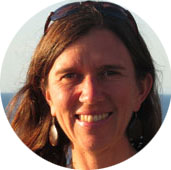 "A one-of-a-kind fully embodied woman..."
First and foremost, Camille Maurine is the real deal — a one-of-a-kind fully embodied woman who exudes depth, vitality, and vibrancy in all aspects of her teaching and mentorship. In all my experiences of education and women-centered programs, I've never encountered anyone with such a robust and graceful combination of genuine care, deep expertise, and boundless creativity. My life and embodied evolution as a woman are more shimmering, more truthful, and more expansive due to my work with Camille... An unparalleled transformative opportunity.
— Jennifer Keller, PhD, Professor and author of Ordinary Oblivion: The Self Unmoored

"[Camille is] wise and luscious, creative, powerful, vulnerable, and sexy"
After months writing a book, sitting hours on end in a chair in my full-on mentality, I'm ready to return to my body and my deeper feminine energy. I can't think of a better context and a better person to do that with than with [Camille]. [Camille is] wise and luscious, creative, powerful, vulnerable, and sexy. She lives in intimacy with herself and with her husband.
— Sharon Weil, Author of ChangeAbility, film writer, director, producer and Continuum teacher

"[Camille's] work and wisdom is a gift!"
[Camille's] work and wisdom is a gift! The world needs this sort of material, God knows the meditation world needs it badly!
— Arian Young, meditation teacher, Australia
About Camille Maurine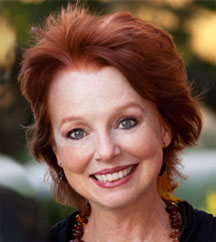 Camille Maurine is the author of the groundbreaking book, Meditation Secrets for Women: Discovering Your Passion, Pleasure, and Inner Peace, as well as Meditation 24/7: Practices to Enlighten Every Moment of the Day, both written with her husband, Dr. Lorin Roche. She gives global teleseminars and teacher trainings, with a specialty in women's spiritual empowerment and embodiment, and travels worldwide to give performances, workshops, and retreats.
Camille Maurine is on the faculty of Esalen Institute, 1440 Multiversity, Kripalu Center for Yoga and Health, and SAND Science and Nonduality. She gives online courses on meditation and intimacy such as Love Wisdom Power and Living in Love's Body. Camille is also the creator of Moving Theater of the Soul, a transformational creative process. Camille Maurine is also the President of Syzygy Creations, Inc.
Renowned for her scintillating embodiments of feminine energy, Camille often performs excerpts from The Radiance Sutras: The Yoga of Wonder and Delight, Lorin Roche's translation of the Vijnana Bhairava Tantra, an ancient meditation text.
Camille and Lorin lead a dynamic meditation teacher training and travel widely to give presentations, workshops, and retreats. Sharing her journey of over four decades of teaching and 35 years of intimate relationship, Camille invites us into the mystery of being alive.