The Virtual Event is Now Complete
A Free Virtual Event
With the Bestselling Author & Expert on the Chakra System
Dr. Anodea Judith, PhD
Discover how to transcend and transform your past hurts, limiting beliefs, protective habits, and defensive behaviors from childhood...
Experience the freedom, vitality, intimacy, and inner peace that until now has been beyond your reach.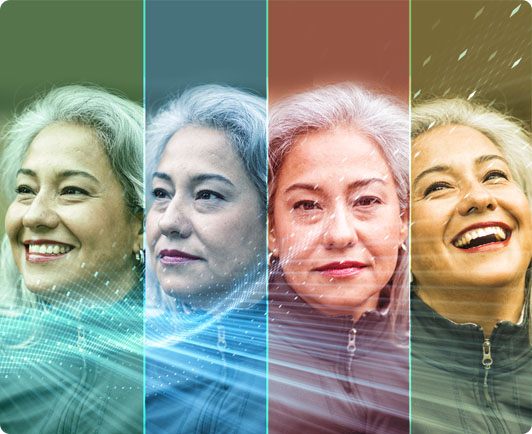 Every adult has survived the slings and arrows of childhood, but the question is: What did you have to do to cope and how is that still impacting you?
Many of us may have worked through various issues in therapy, or at least gained an understanding of our past but the fact is, these experiences have been wired into our bodies.
Our childhood patterns persist into adulthood, producing belief systems, unconscious behaviors, self-defeating habits, and strategies that limit our lives in substantial and damaging ways...
The fact is, your biography actually becomes your biology.
During this compelling hour, renowned bioenergetic therapist and chakra expert Anodea Judith will explore how your past struggles produced limiting thoughts and behaviors through the lens of five basic character structures — first identified by Austrian psychoanalyst Wilhelm Reich — and how you can break free of those restraints.
Reich's groundbreaking research revealed that these five basic character structures are formed by a child's developing beliefs, feelings, attachments, and experiences of trauma, resulting in patterns that get embedded into the child's emotions, mind, and body.
This patterning influences how you behave in your relationships, how you experience your body, and how you interpret (and interact with) the world around you... It can also be what holds you back from true success and achieving your deepest dreams.
Anodea's experiences gleaned from four decades of teaching and working with clients enabled her to develop powerful and effective exercises to create awareness of these character structures — and dissolve the corresponding blockages to move your energy from "pattern" back to "essence."
The result? A new orientation toward yourself, your story, and your body; a newfound liberation to authentically experience your life; and greater intimacy in all of your relationships.
In this 60-minute free online event, you'll:
Examine the basic schema of the five types and discover what character type (or types!) you may be
Gain an overview of how your dominant character structure may have formed in your early life, which can help you better understand your current behaviors and limitations
Explore how our childhood wounds shape and define us — and how we can overcome this early programming to reinvent ourselves and live in joy and inner peace
Understand what your most important needs were at each stage of childhood development — and what can happen if those needs were not met
Gain a deeper understanding of your "charge" and how you shape your life force into different patterns to limit or free yourself
Discover how our psychological defenses form "body armor" that keeps us from experiencing the intimacy we long for in our key relationships
Understand how your habits and belief systems may be holding you back from experiencing the fullness of your true self so you can break free from long-held patterns
And so much more
In this online event, Anodea will present a new paradigm for energetic, physical, psychological, emotional, and spiritual healing.
If you're intrigued by how you can regain control of your energy and reclaim your emotional and psychological health and wellbeing — this will be a mind-expanding adventure!
What People Are Saying About Anodea Judith...
"Anodea is a master of mind/body integration work..."
In my opinion as a [yoga teacher and] therapist, Anodea is a master of mind/body integration work... she is as good as they come! She has taught me through her trainings the practice of witnessing and experiencing the "charge" in my life force, which has helped me to get grounded and locate the sacred space inside myself. With my clients, I am able to witness their charge, back off my agenda, and allow the intelligence of their charge to guide the way to their opening.
— Paula Weithman, Dallas, Texas
"What a gift Anodea has given us"
What a gift Anodea has given us with her understanding of the chakra system and the many implications of working with it. This could be a lifetime study. It opens up our awareness of who we are and expands the dimensions of our knowing.
— Helen Henry, Santa Fe, New Mexico
"Any course she has taught has been a wonderful experience..."
Anodea is an amazing teacher; very knowledgeable, organized and structured yet deeply intuitive, and most of all so very caring and kind. Any course she has taught has been a wonderful experience... Thank you all from the bottom of my heart.
— Daniela, Auburn, California
"I am ready to move forward"
Anodea Judith's presence, wisdom and insightful knowledge has offered me fresh soulful tools to take me deeper into yoga and consciousness... I am ready to move forward.
— Cathie, Adelaide, Australia
"If you have a dream, any dream..."
If you have a dream, any dream, and especially if it is BIG, this work with Anodea Judith opens you to the technology of creative manifestation.
— Jody
About Anodea Judith, PhD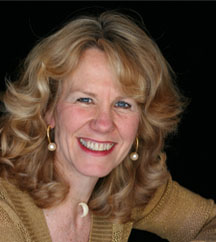 Anodea Judith, PhD has been writing and teaching about psychology, energy, and the chakra system for 40 years. With a master's in Clinical Psychology and a doctorate in Mind-Body Health, her bestselling books on yoga, healing, manifesting, and social change have become global classics. Her first book, Wheels of Life, an international standard, was followed by her groundbreaking book on the psychology of the chakras, Eastern Body, Western Mind: Psychology and the Chakra System as a Path to the Self, which is frequently used as a text in universities and healing programs.
Anodea conducted a private practice in somatic psychology for 20 years before becoming a full-time traveler, offering workshops and trainings worldwide through her founding organization, Sacred Centers.